This document will show you how to use Feishu to directly aggregate content from messages to quickly complete daily and weekly reports.
Applicable scenario: Team members write daily and weekly reports
Functions: Feishu Flow, Feishu bots, Docs
Feishu Flow is an automated tool similar to a smart assistant. By setting specific trigger conditions and subsequent actions, you can create automated workflows.
For example, Feishu messages can serve as triggers for Feishu Flow and you can set the triggered action to add a record in an online document. To give an actual work scenario, when team members send group messages, Feishu Flow is triggered and automatically adds a record of the message content in a specified document.
This means that we can establish a daily report summary for the team. Each team member can record the work they do each day in the group chat. As long as the messages sent by team members meet certain requirements (contain certain key words or @ mention a certain bot), Feishu Flow will automatically include the content in the form, which will be used in daily and weekly reports. 
Next, we will look at the simple three-step configuration process.
Step 1: Prepare a Daily Report Summary Form
Create a daily report summary form and set headers accordingly.
Here is an example:
Step 2: Add a bot to a g
roup c
hat
A bot is used to receive messages and works with Feishu Flow to summarize the group chat messages into a collaborative form.
Feishu provides Custom Bot, which can be quickly added to the group chat under a new name. Of course, you can also use the Feishu Open Platform to create your own bot.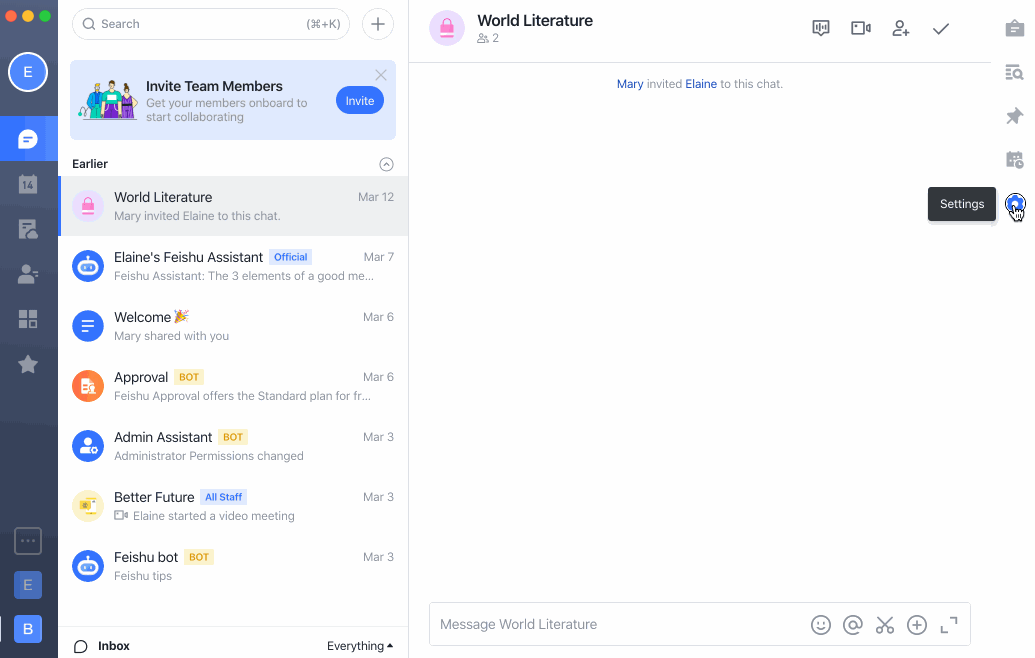 Step 3: Create a Feishu Flow Workflow
Finally, open Workplace to go to Feishu Flow. Click Create and set the Trigger and Option.
Trigger tells Feishu Flow what content to record. Here, we will create daily reports that summarize the messages from any member that @ the bot. The sender and keywords in the message content do not need to be filled in.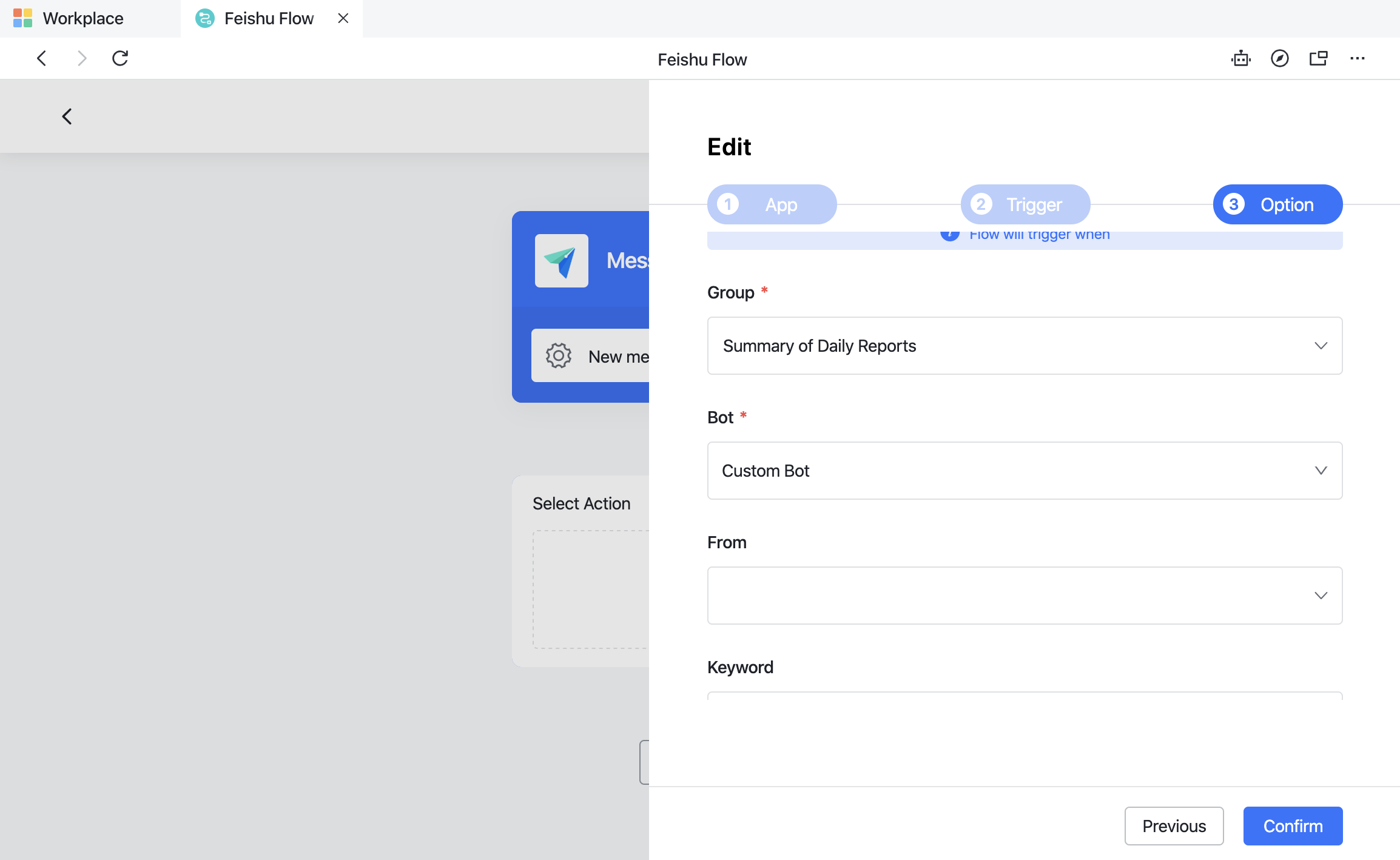 Option tells Feishu Flow how to fill in the form.
Finally, save the configuration and name the workflow. You're done!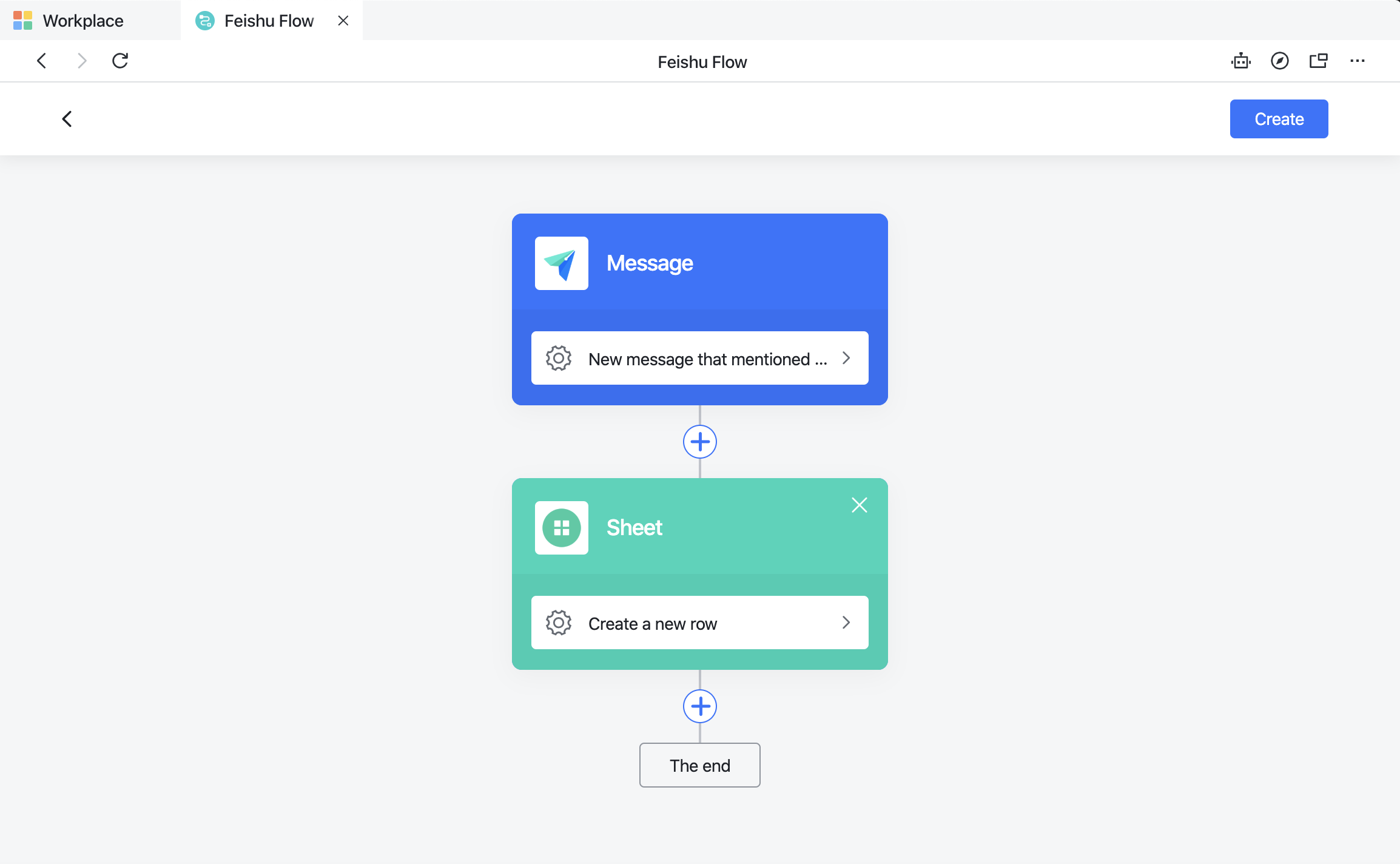 Final Effect
Messages that @ mention the bot are automatically summarized in the form based on the corresponding headers.

💐 Feishu Flow can directly compile daily and weekly report content from group messages, saving you time and effort. Now you can try it out yourself!
💗 Feishu is here to bring efficiency to your office.