Learn how Feishu can be used to connect the dots when sharing information with a team.
Use it to:

 Connect information to overcome communication breakdowns




Features:

 Feishu Messenger, Docs, Calendar, Workplace, and Search
One obstacle to teamwork efficiency is the difficulty faced when combining fragmented pieces of information into a comprehensive whole. Different team members and departments can sometimes operate in silos, using different internal information and processes that might not be understood well by the broader team. 
These best practices show you how Feishu allows you to connect tools, information, and even people for greater workplace efficiency.
Connect instructions with tasks in Messenger
Private and group chats are the most common ways to communicate on a daily basis, but some find it difficult when trying to convey a large chunk of information. Using words alone to describe a task can result in lengthy paragraphs of information that still lack concrete details. Feishu can help you solve those issues:
When you need to discuss a specific task, insert related documents in the conversation so your team members access the information conveniently and quickly.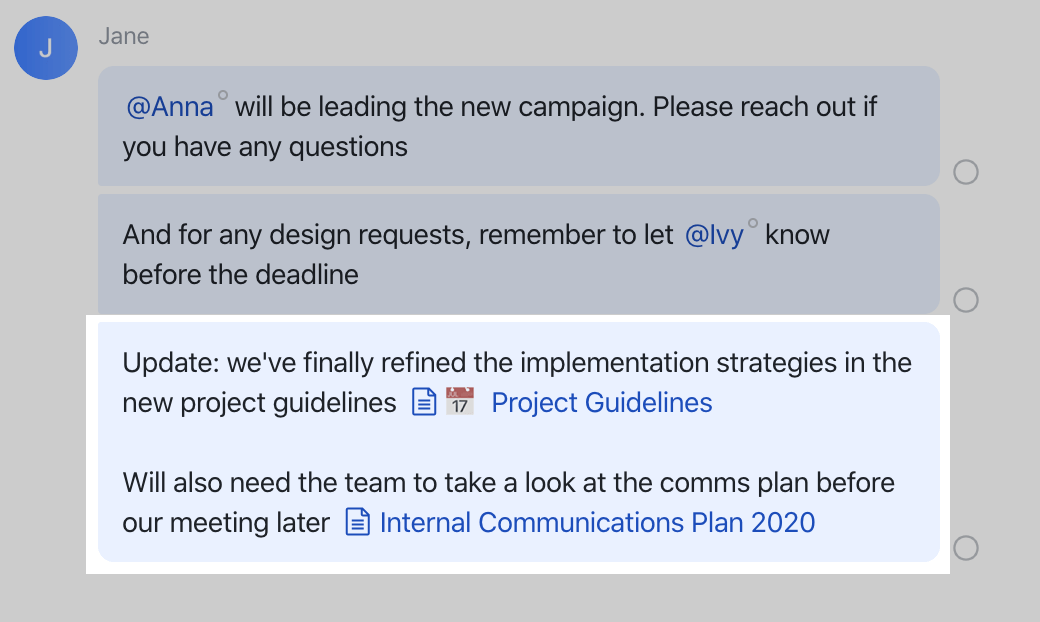 When you have to refer to specific team members, @-mention them. Team members who aren't part of a group chat can still be @-mentioned in that chat, although they won't receive a notification. This allows members in your group chat to have information on the person you're referring to so they can reach out directly.

If you want to share information from a chat with team members who aren't in the group, simply Multiselect relevant messages, then Combine and forward them. This gives recipients a clear look at the conversation in its entirety.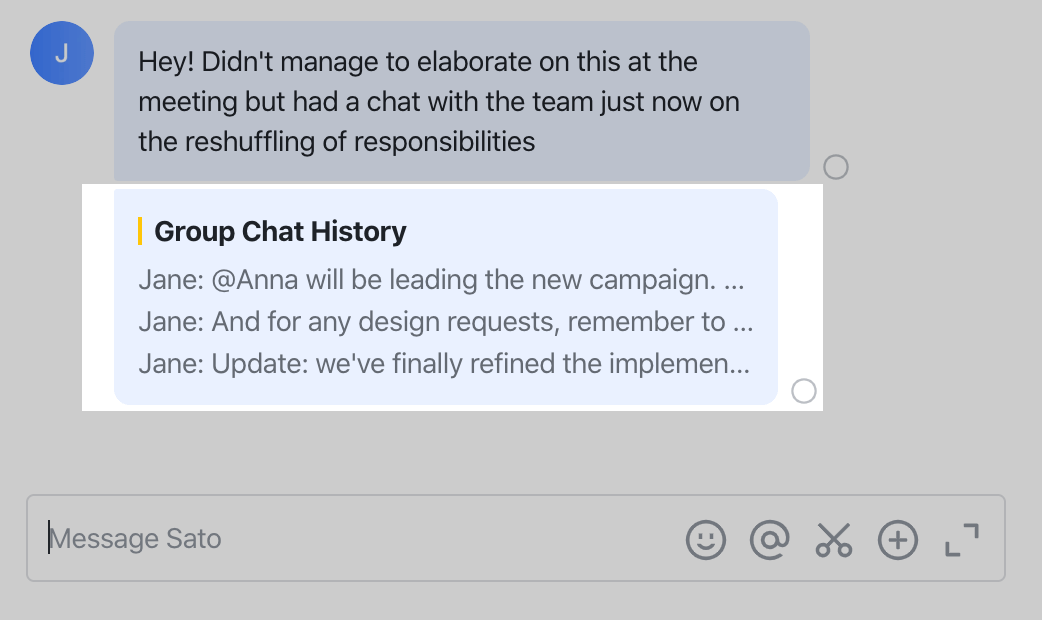 When you have to share multiple pieces of information related to a single task, try sending them in a single rich text message instead of many individual messages. You can insert pictures, links, and other content in rich text messages for a more comprehensive frame of reference.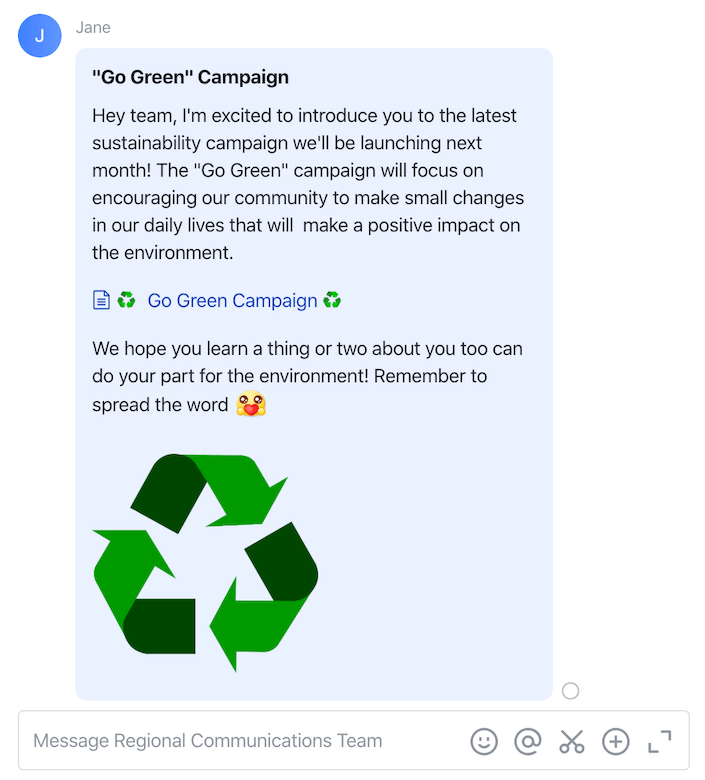 Connect different
of information using Docs
One common problem teams face when working together is scattered and disjointed information. Developing a habit of integrating the information that teams work with can help to make communication more efficient.
Use @-mentions in a document to integrate related information (such as pictures, sheets, videos, websites, and group cards). This lets you provide important context and information for tasks.
When it comes to specific tasks, connect people with the tasks they're in charge of. This helps to facilitate follow-ups.

For more complex projects with multiple tasks and collaborators, create a summary document listing all working documents related to the project. This document can be used as a directory where new information can be constantly added, and can be referred to at anytime. 
Connect tools on Workplace
Teams working on complex and varied tasks may need to use an assortment of tools to get the job done. That can result in scattered information, complicated procedures, and incompatibility issues. 
Feishu Workplace saves you the trouble of switching back and forth between different platforms by providing a central location for all your work-related apps.
Take Feishu Flow, an automation tool developed by Feishu, as an example. Set a Trigger, Action, and Option to connect different functions in a single automated workflow. 
For instance, you can set up the following workflow: when a complaint email is received in my inbox, send the email content to me in a Feishu notification. Feishu Flow will connect the Trigger and Action, and automatically carry out the task based on the Option.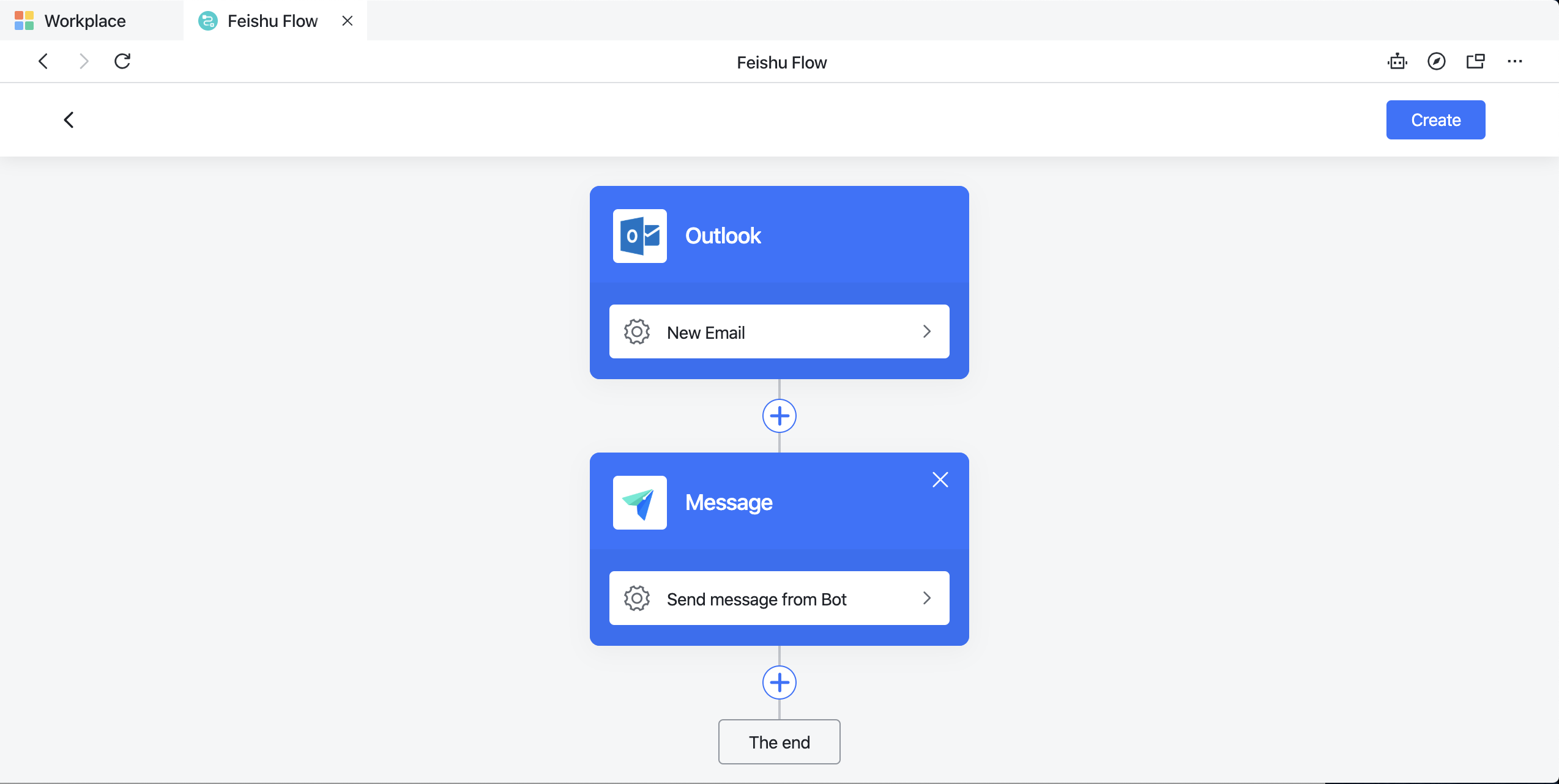 Connect old and new
Information often changes through the life cycle of a project. Team members involved in a project can also change. Being able to seamlessly transition from the old to the new can have a huge influence on team communications and learning costs. Here's how Feishu can help:
Remind newly added members in a group chat to browse past messages so they can grasp key background information.

Compile important information and resources in the group announcements so team members can check them at any time.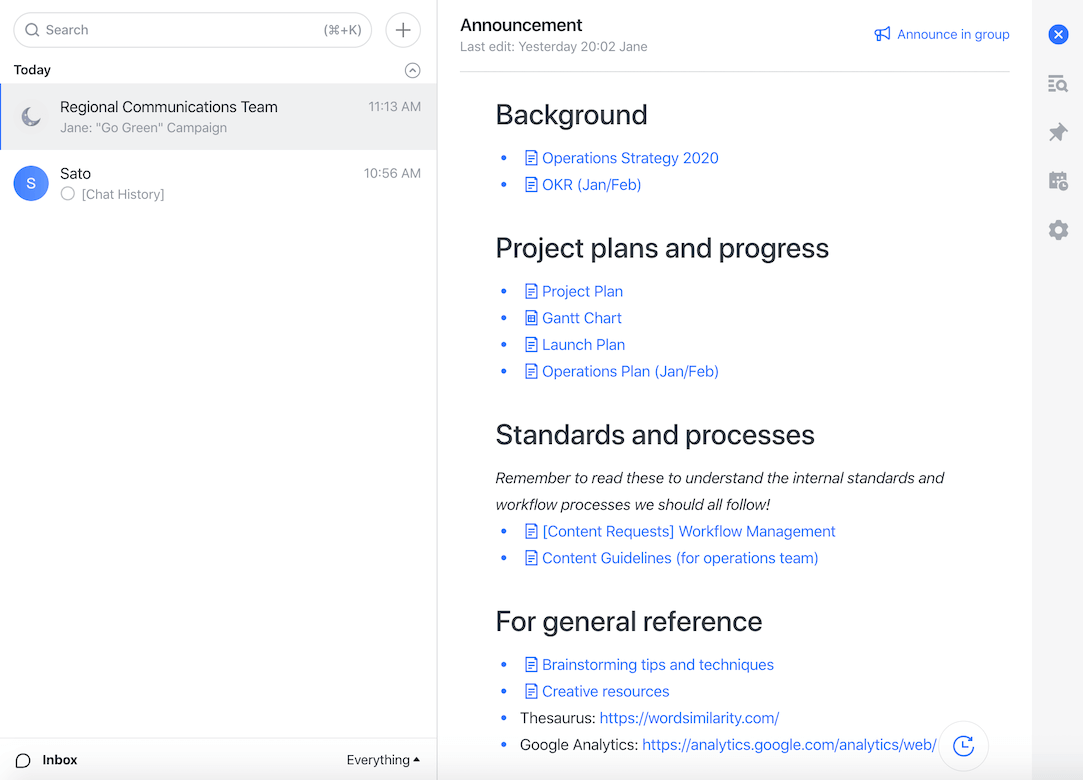 To better understand a specific event, search for relevant keywords across messages, Docs, and events to keep track of all related information, both old and new.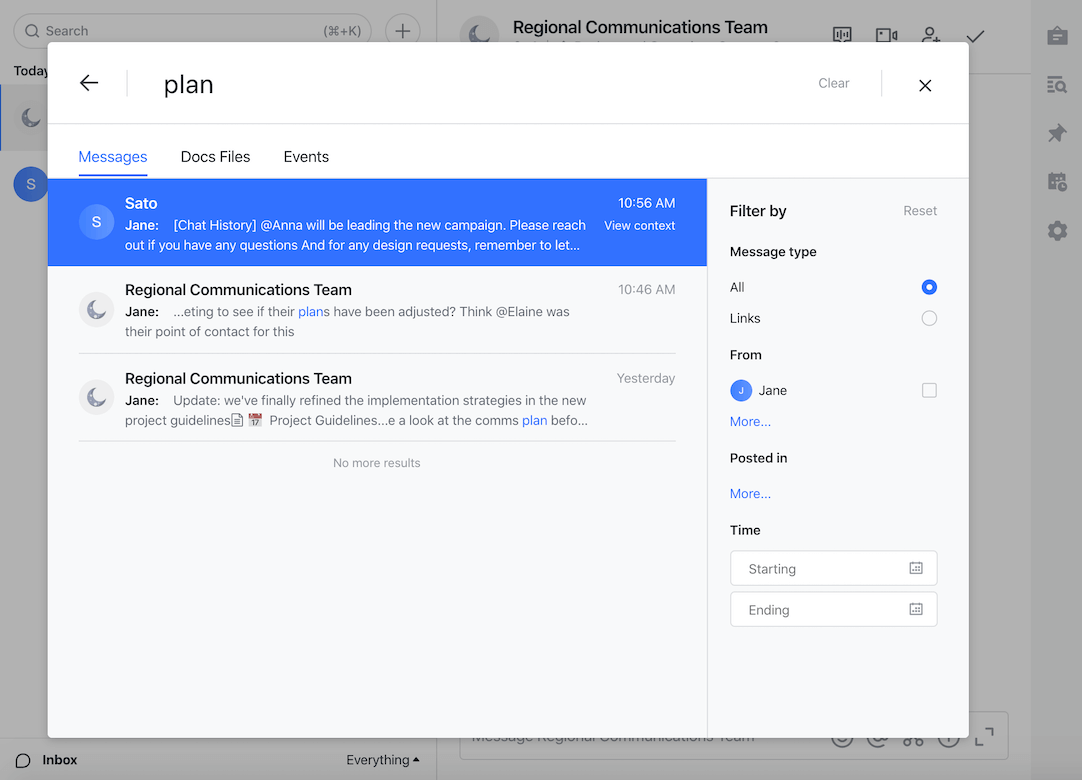 Connect internal and external
Many teams also need to interact with external contacts through the course of their work. That makes it important to make external communication and collaboration convenient. Feishu helps to connect the internal with the external in these ways:
Add external contacts on Feishu. Once they accept your invitation, you both can communicate directly on Feishu.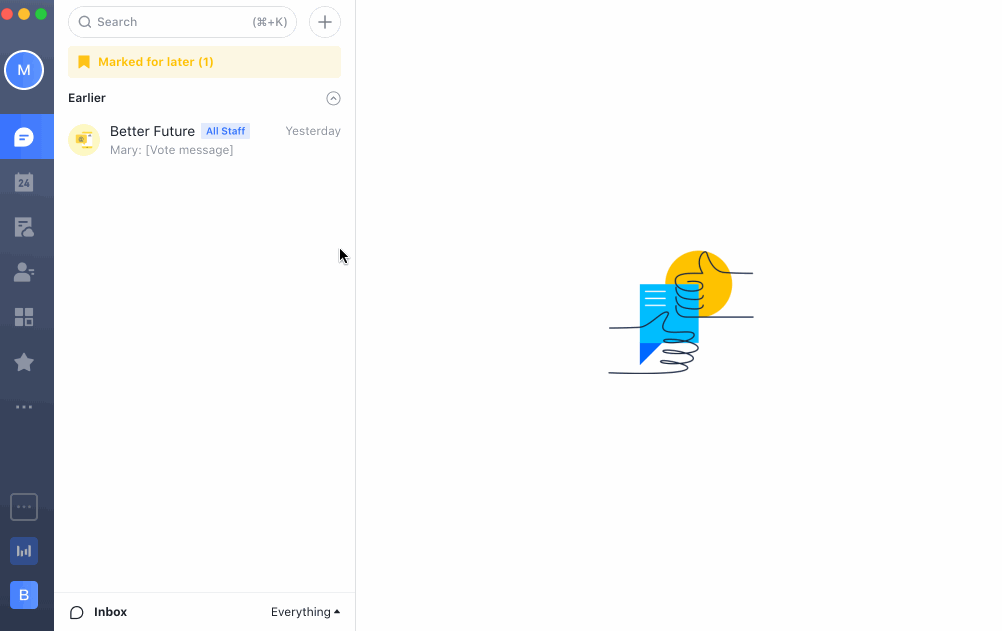 If you need to share documents with external contacts, select the appropriate settings on Docs.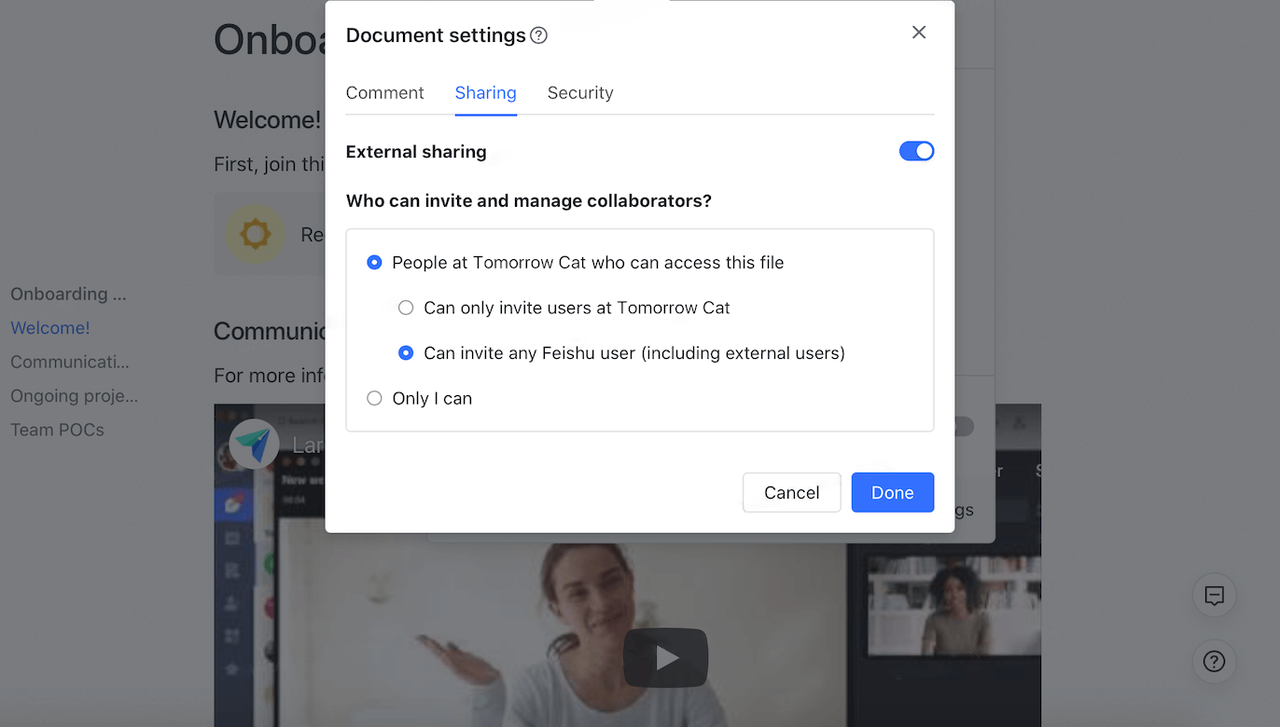 If you're using multiple calendar tools, try compiling them on Feishu Calendar so you don't have to frequently switch calendars or miss events. You can import your Google Calendar to Feishu or sync Feishu Calendar to the calendar on your phone or computer through CalDav. 
💡 Learn how you can sync Feishu Calendar to your local calendar here.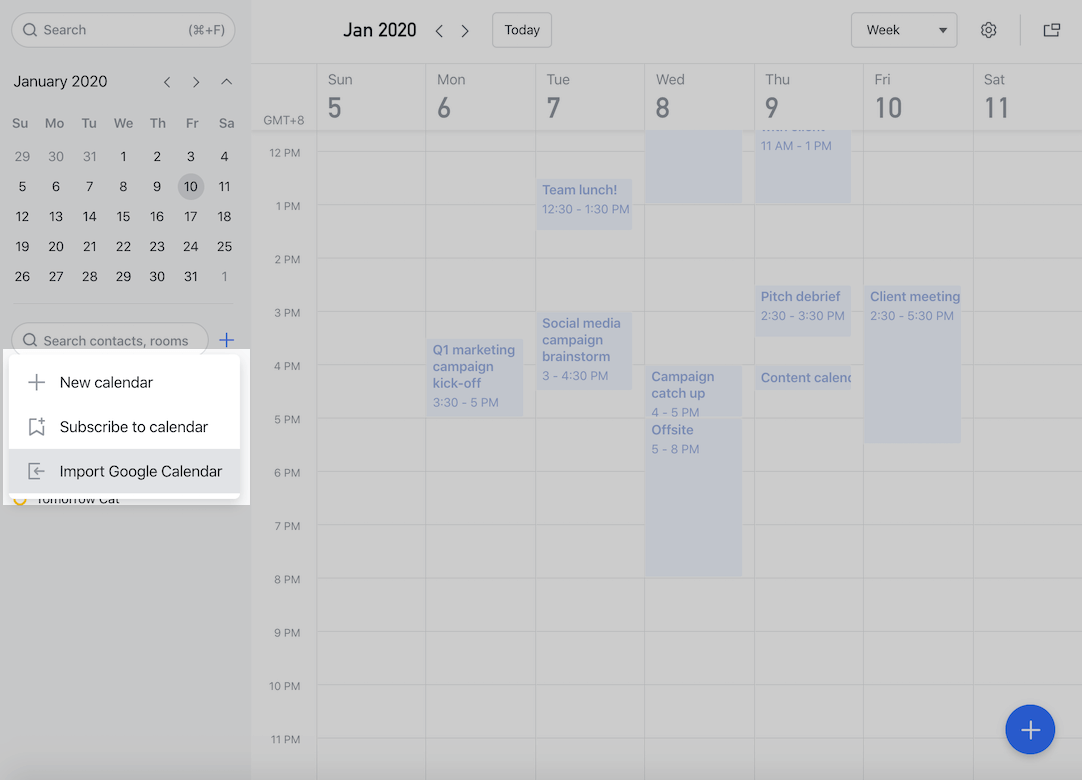 👏 Use Feishu to connect the dots to make sharing information more efficient and seamless.