Situation: eep forgetting to-dos
Feature: Calendar, Docs, Feishu Flow, Bot
Does this sound like you at work?
"What? It's already 3:15 pm? Late again for the project meeting" 😫
"Need to remember to bring the hard drive tomorrow." Having said it more than three times in your mind, you still forget it the next day...

"Have to remind the team to write weekly reports on Fridays, who should I appoint to remind us?"
Feishu offers various features that can help you remember all your tasks, always. 
Set calendar reminders 
To help you be punctual for all meetings, you can customize the time for all reminder notifications for your events on Calendar.
Apart from setting reminders for events that take place at a specific time, you can also choose to set one or many reminders throughout the day in which you have a major deadline.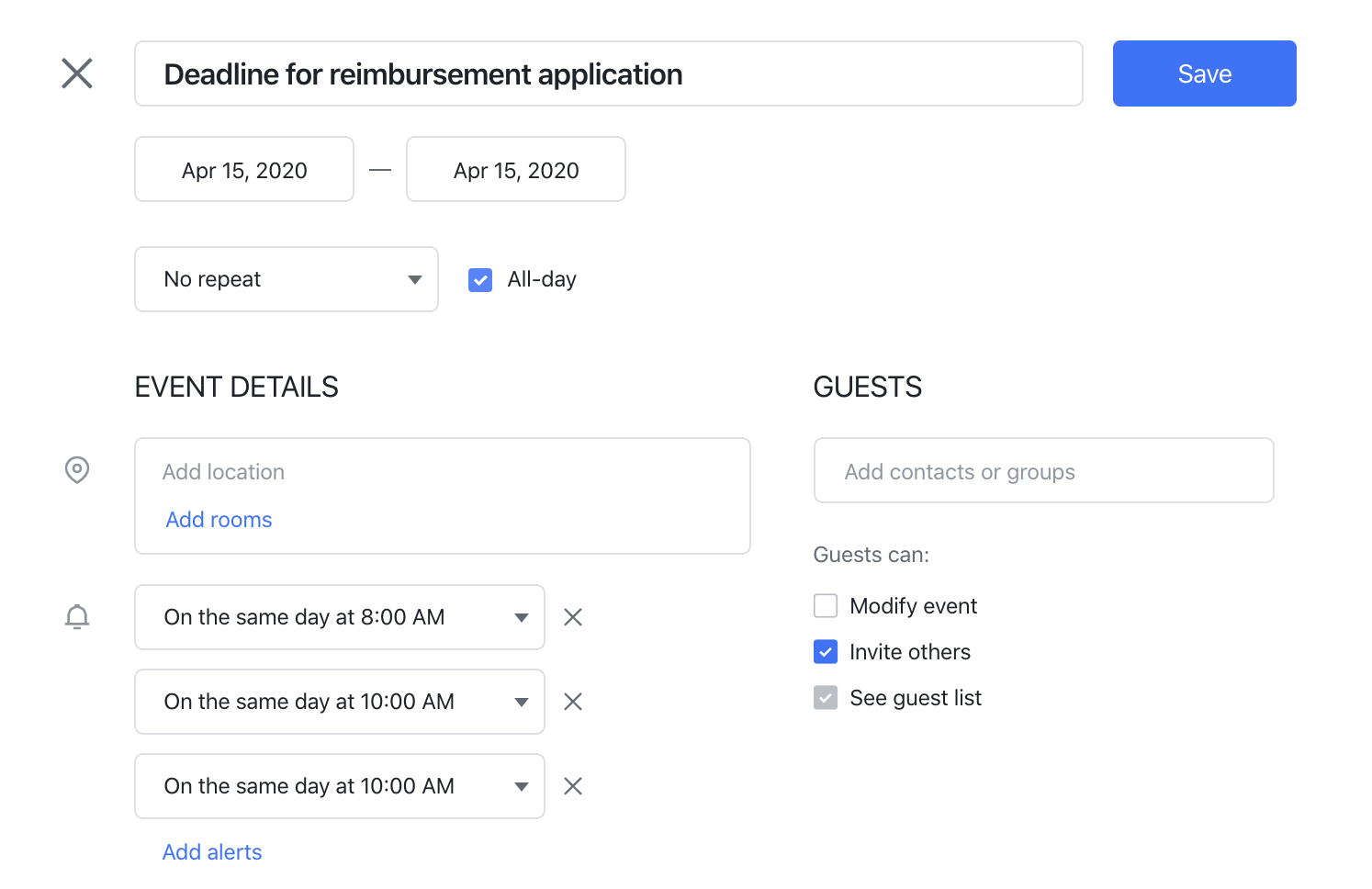 Set reminders in Docs
In Docs, you can also create once-off reminders and build a reminder list.
Create a to-do list and set a deadline for each task. You will then receive Feishu reminder notifications before each deadline.

Use Feishu Flow to create recurring reminders
Reimbursement application deadlines come once every two months; weekly reports need to be completed every week; and daily meetings need to be reminded on a daily basis... 
You may want reminders for all these recurring events, Feishu Flow is here to help. Click to know more about Feishu Flow.
By setting "timed tasks" as the Trigger, and "Feishu messages" as the Action, we can easily create an automated workflow.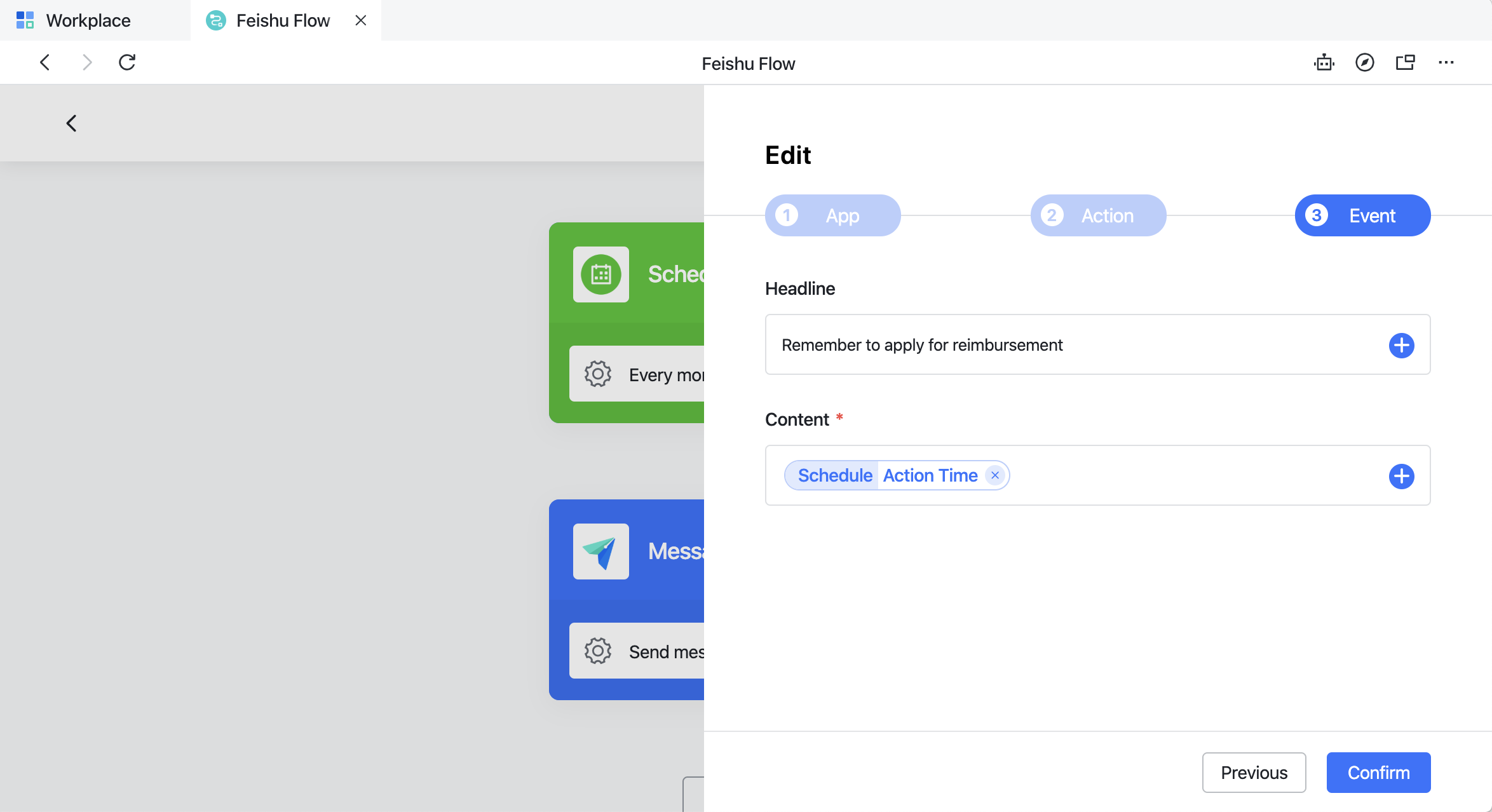 At the scheduled time in the recurring cycle, you will receive Feishu messages automatically sent by Feishu Flow Assistant:

You can also add Bots into group chats, in order to send regular reminders to the whole group.
Use the Reminder Bot
Feishu Reminder Bot acts like your notebook. Want to jot down a quick thought? Give it to the Reminder Bot. 
In a private chat, you can @Reminder and enter your thoughts to create a personal reminder. In the card message sent by the Reminder Bot, you can configure more detailed settings.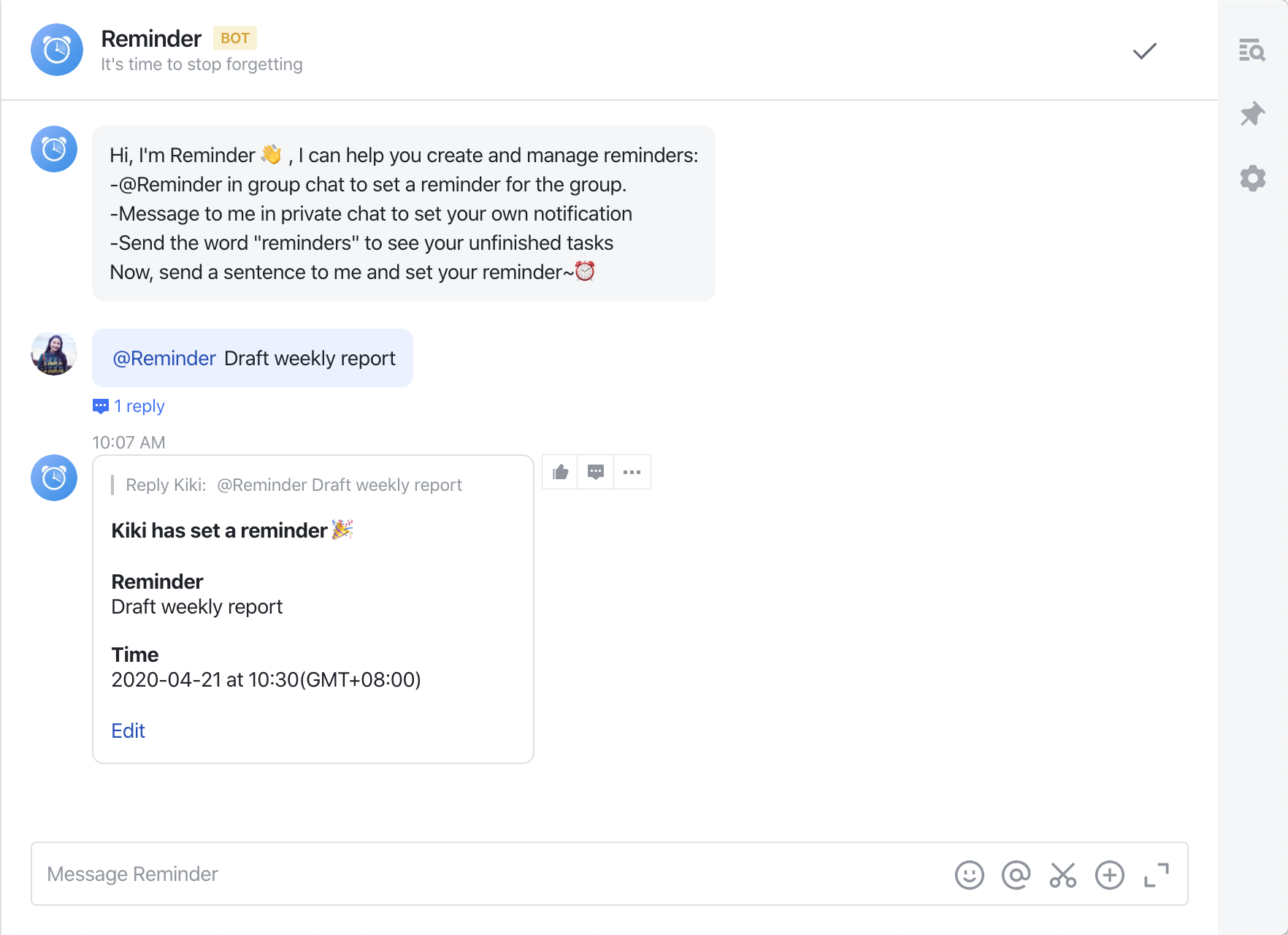 You can also use the Reminder Bot in group chats to remind the whole group. It is also capable of collecting group member feedback on the reminded event.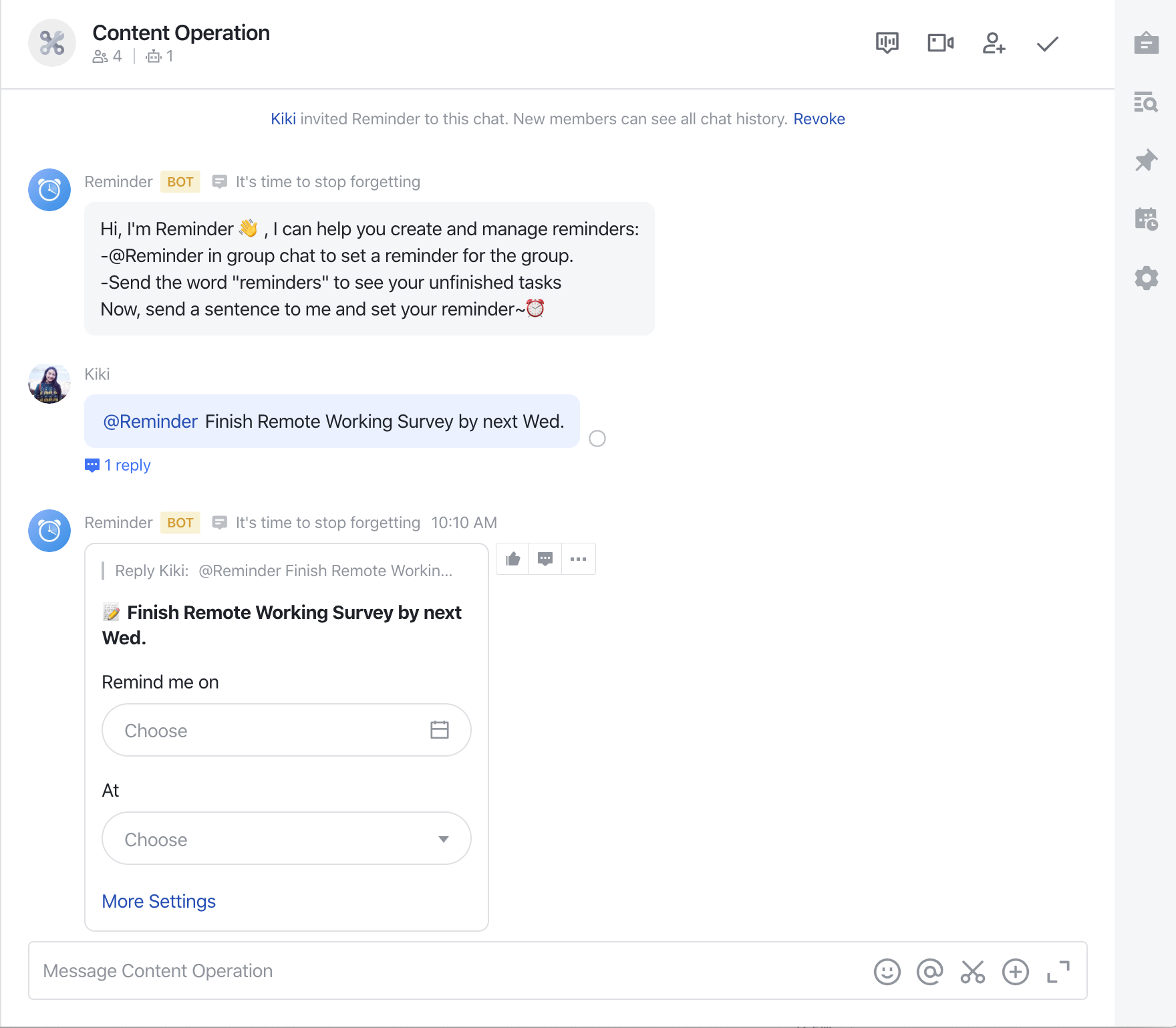 Besides, there are various ways to use the Reminder Bot. It can be customized to set serial reminders, so as to keep the reminders ringing until the task is finally completed.
👏 These Feishu features can effectively make you on schedule and stop forgetting. Try it out now! 
💗 To learn more about Feishu feature practice, click here!