Help Desk is a platform developed by Feishu for enterprises to integrate internal intelligent service accounts. By combining AI bots and human agents, Help Desk provides smart customer support solution for instant and effective communication. Employees can help themselves through Help Desk.
This article illustrates how to set up business hours.
With
Business Hours
, you can easily adjust the working shifts and holiday plans of agents from Help Desk, or change settings of automatic replies.
Go to
Settings - Business Hours
, choose the current
Time Zone
, eg. (GMT+08:00) China Standard Time - Beijing.
Click
+ Add Hours
to add multiple business hours. You can also delete unwanted time slots on the same page.
Note: The time zone is the reference time of
Business Hours
.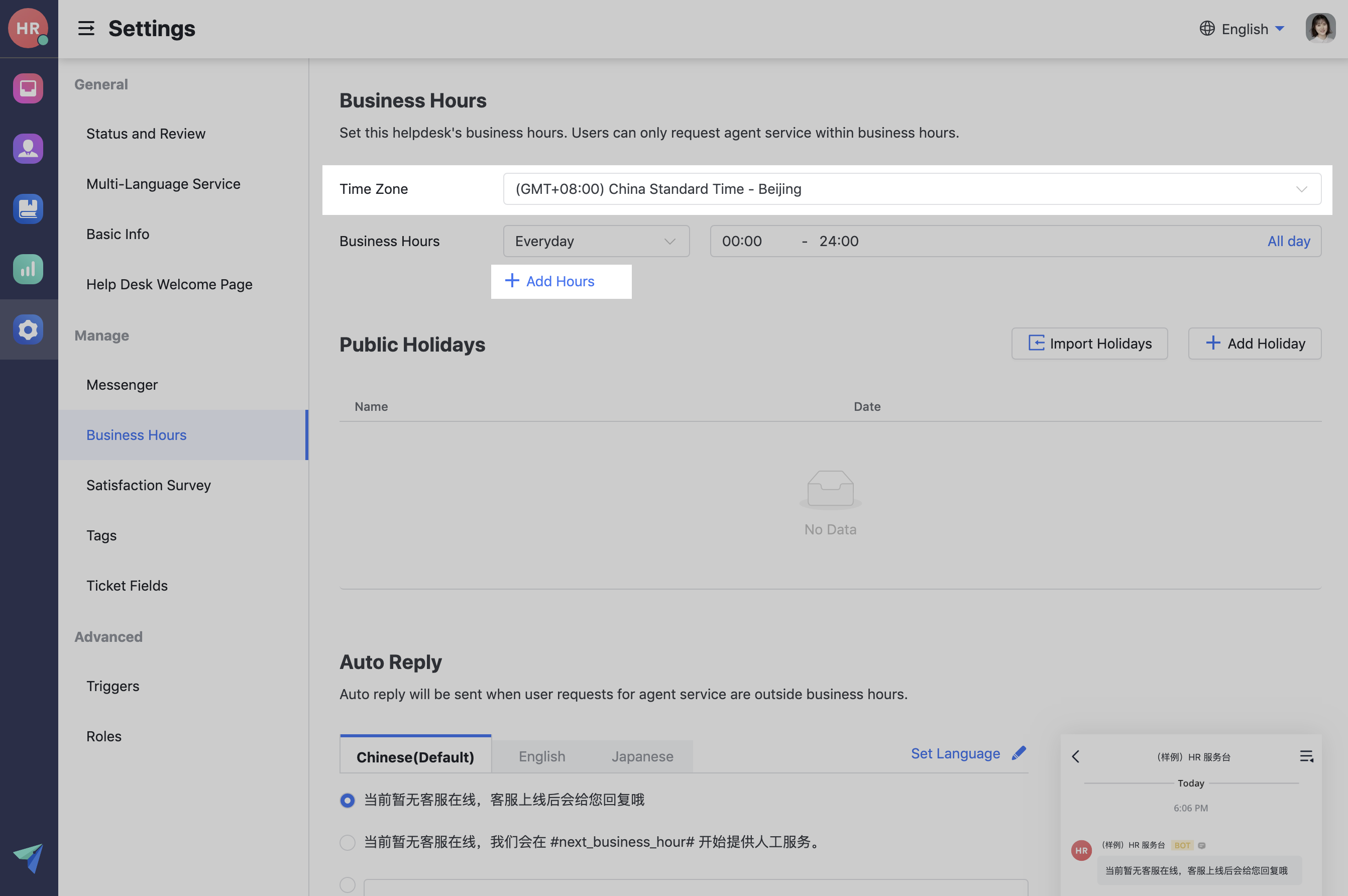 Click
Add Holidays
, enter the start and end dates and click
Confirm
to add a holiday.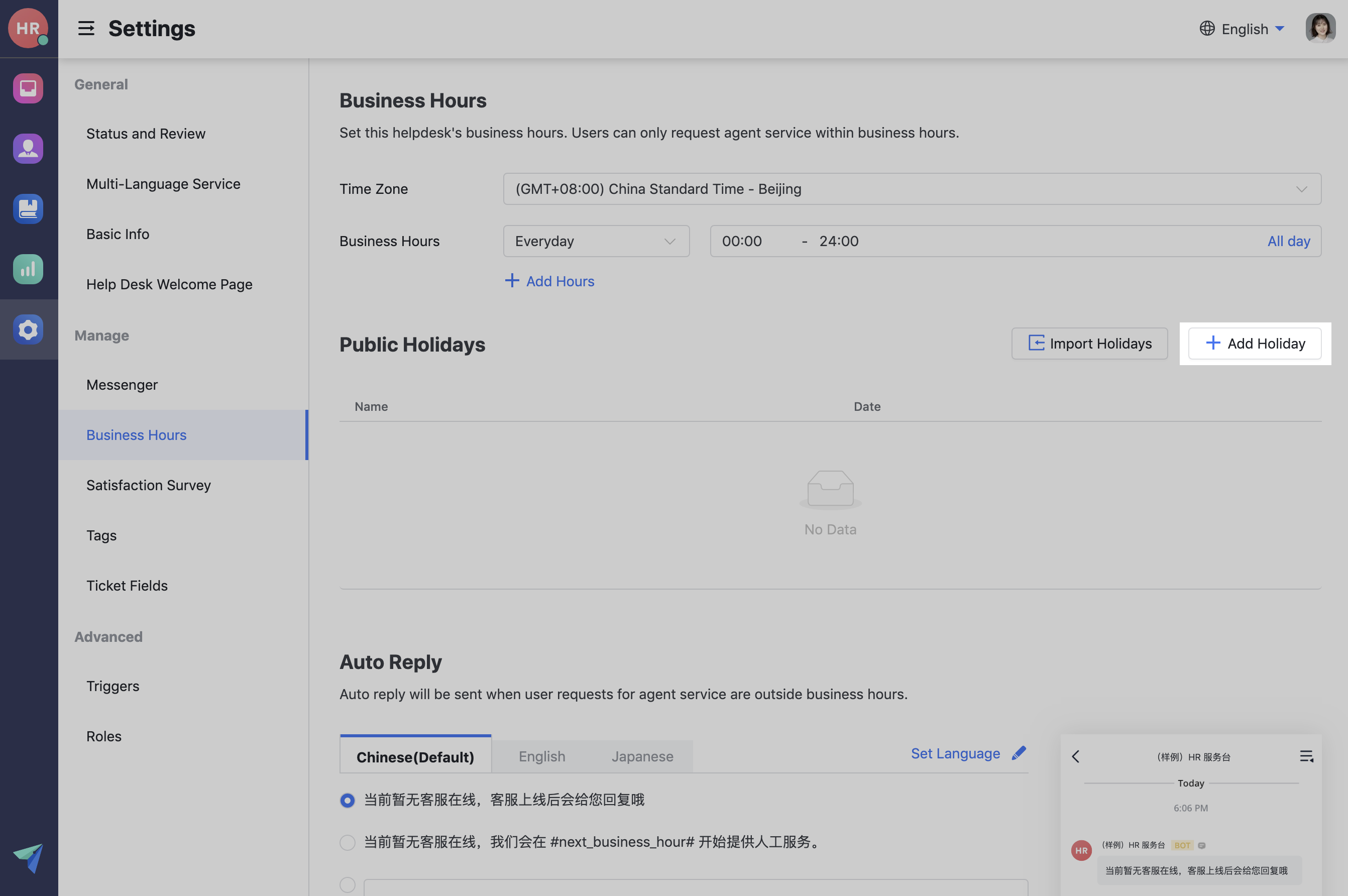 Click
Import Holidays
to choose corresponding holiday calendar from the drop-down menu.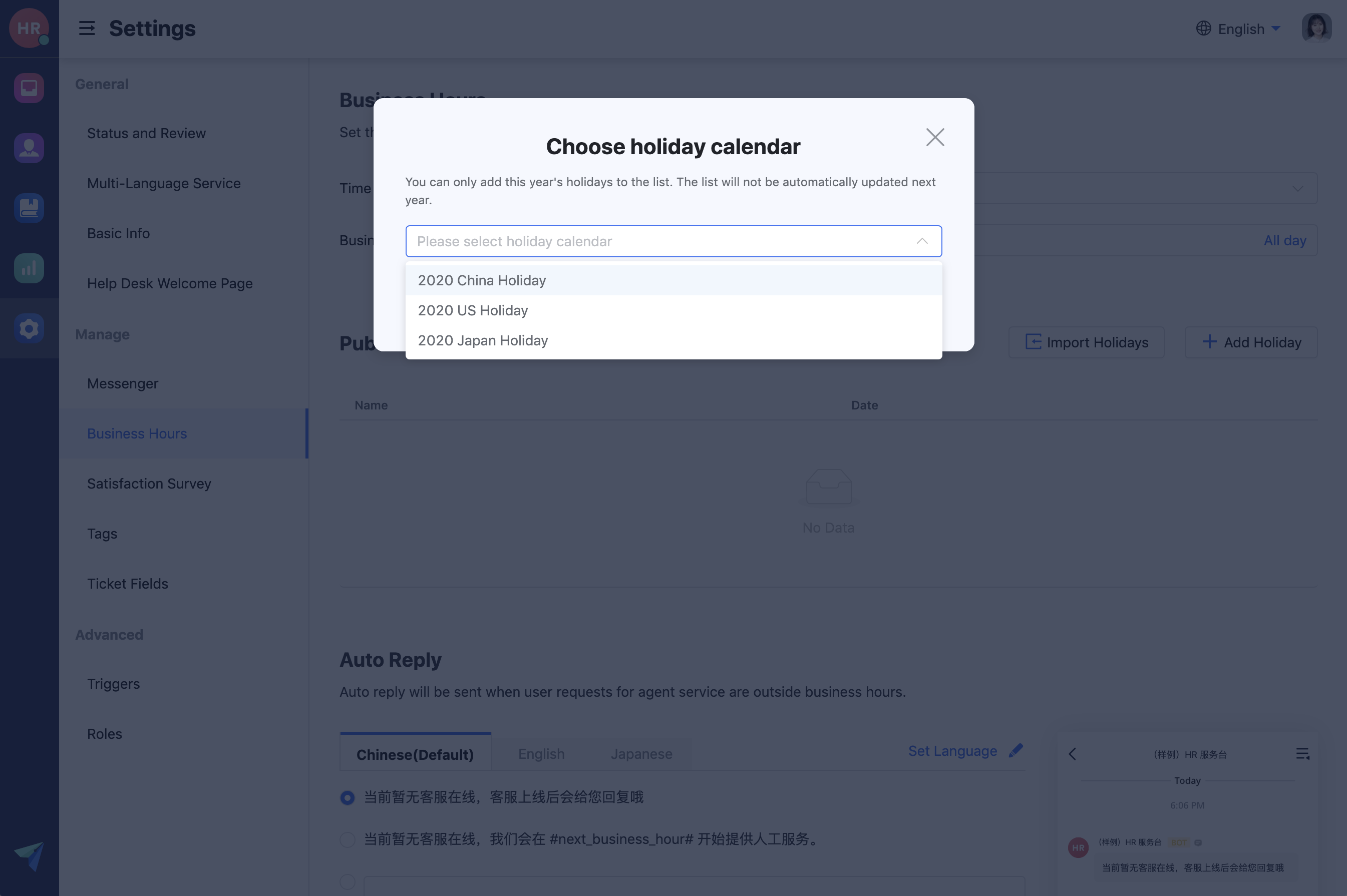 Open the extended menu on the right. You can then modify or delete the chosen holiday.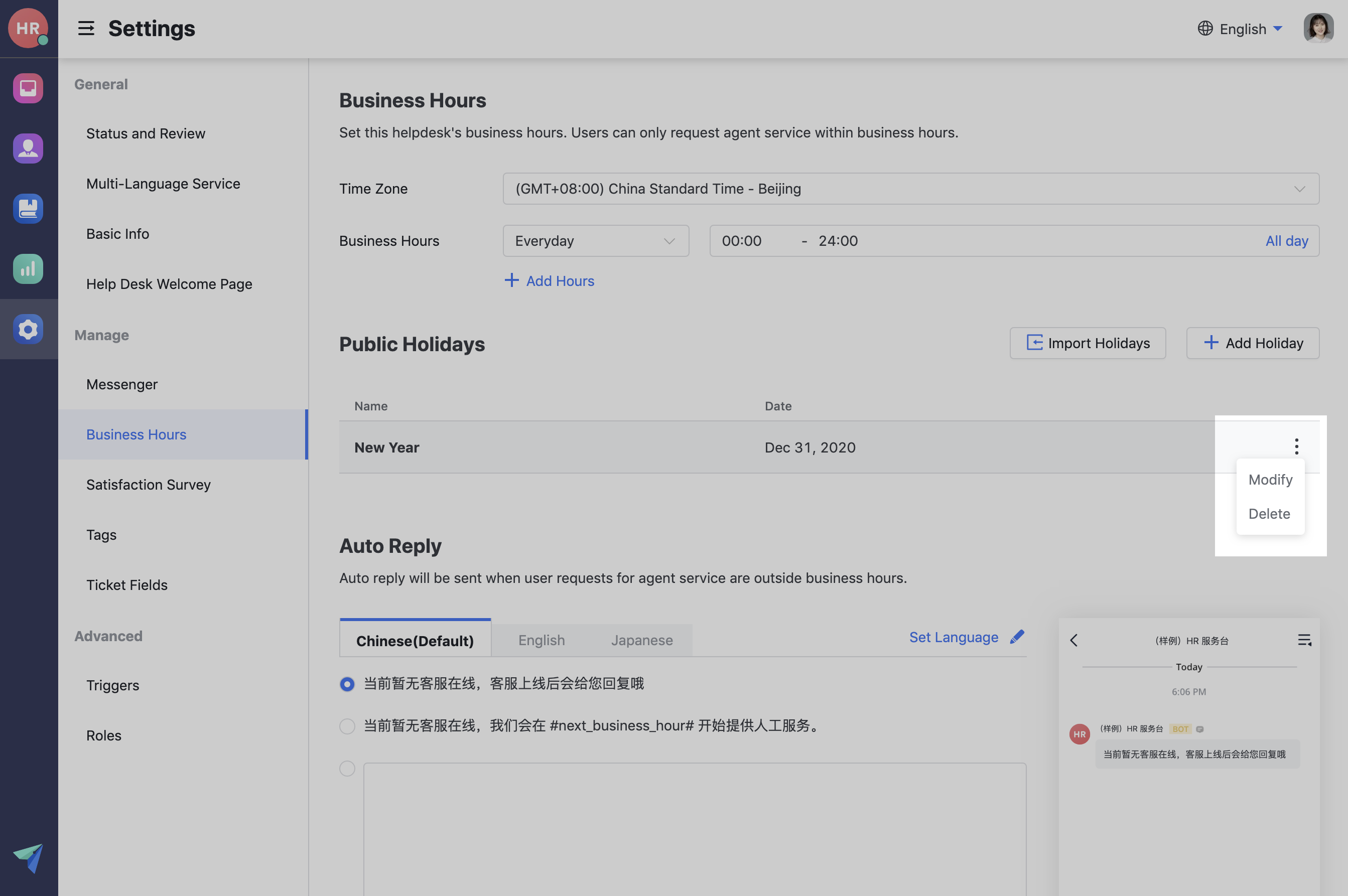 You can set the following three types of replies:
•

​

We are not at office now and we will reply soon after we come back.
•

​

We are not at office now and cannot reply, we will get back to you soon after #next_business_hour#.
•

​

Write your own reply in 1000 characters, click

Save

to apply.
Note:
If multi-language mode is on, the auto-reply can be set in multiple languages. Choose a language first before selecting the content of reply.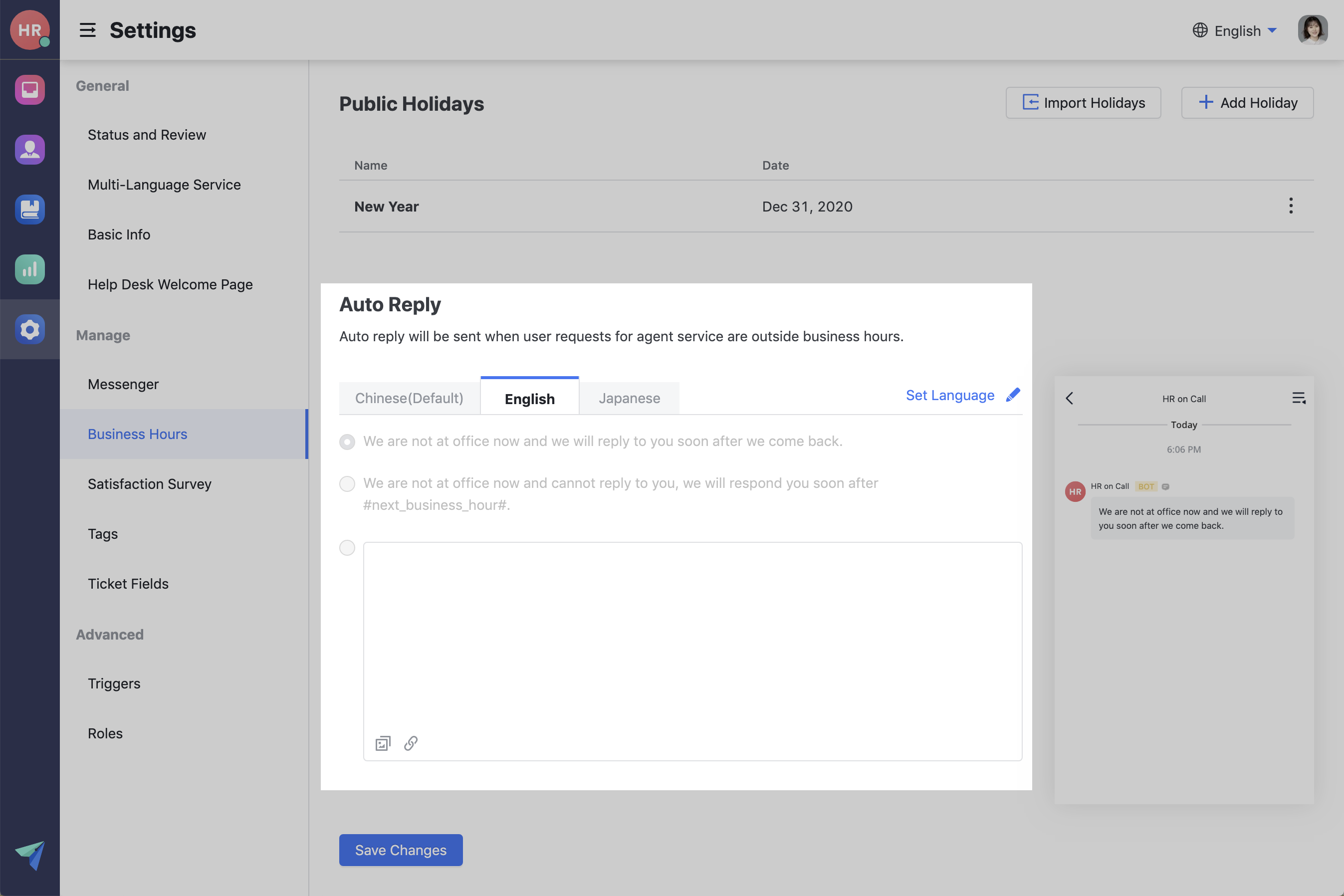 Go to Agent - Add agent
to arrange shifts for individual agents. Only time within the business hours is available for arrangement.
Note: When the user is already in the queue, the agent will finish answering all questions even if they exceed the business hours. No more queuing is allowed outside the business hours.