This article answers FAQs about Comment and Version history in Docs.
Q: Why can't I find the previous comments?
A: Once the comments are resolved, they will be archived into Comment history but can be opened again. You can click the ... icon - Comment history in the upper right corner to check resolved comments, and click Reopen to display again comments in the document.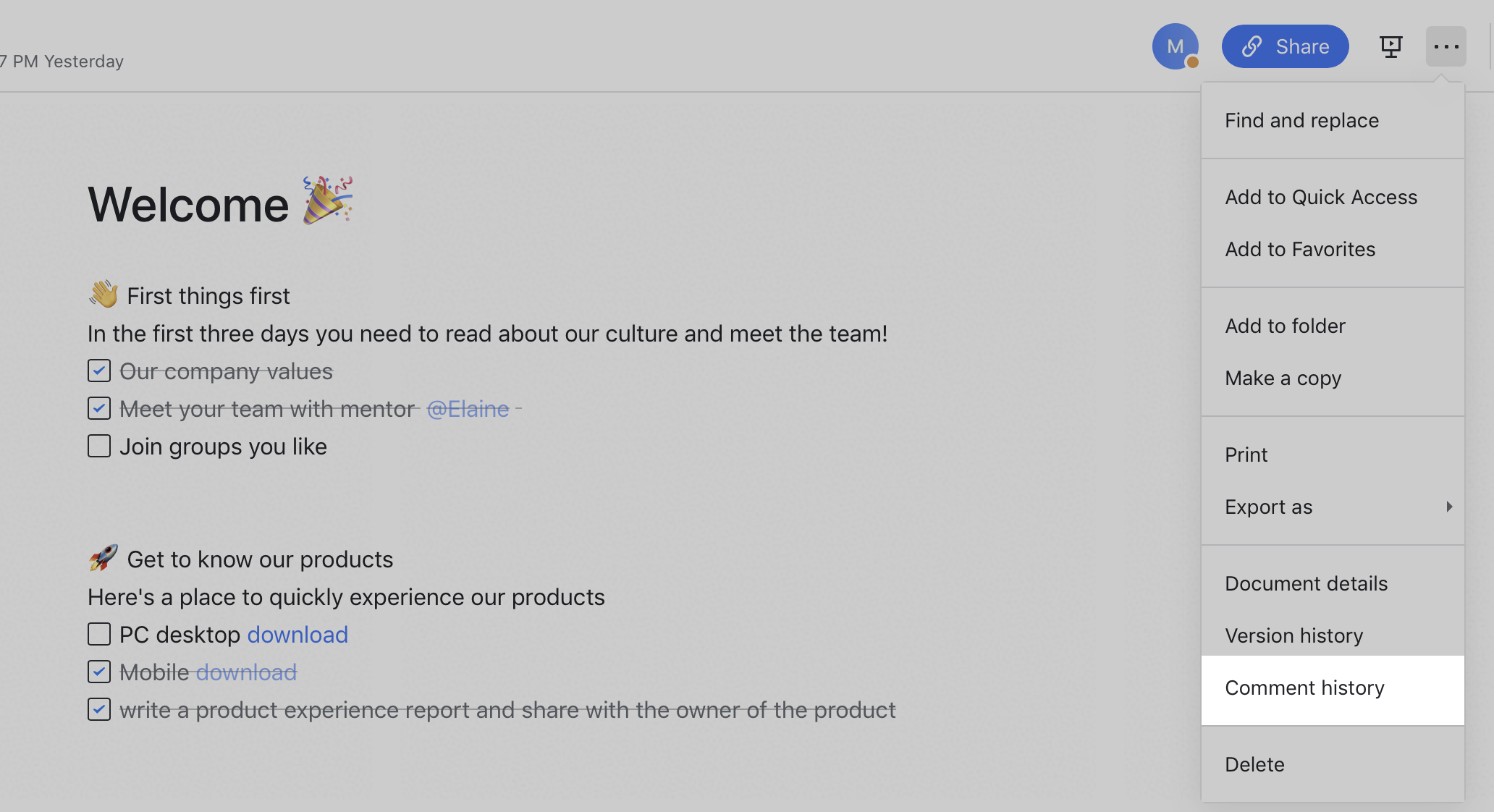 Q: How do I restore to a Version history?
A: Click the ... icon - Version history in the upper right corner of the document to restore Version history.
💗If you have more questions, please click your profile photo - Contact Support to chat with a customer service agent.