Everyone is a Project Manager 
The foundation of any company is teamwork. If communication and cooperation between departments are difficult to coordinate, it certainly will lessen the overall operating efficiency of the company. When it comes to teamwork, project management is essential.
Professional project managers tend to allocate resources for large volume projects. For example, in the engineering industry, due to long duration of projects and diverse staff, project management often requires a professionally qualified team to run the software. Software, however, is not always flexible when it comes to configuration and modification - it requires people to adapt to the system, rather than the system to suit people.
If there are hundreds of people in a large project group, to avoid disturbing others, the colleagues in charge of the sub-task usually form smaller groups. If multi-department cooperation is involved in a project, each department establishes a project group, and sub-groups are formed for different issues.
The outcome is that tasks, documents and team members are dispersed over various group chats, so the follow-ups need to be switched back and forth, which not only confuses project leaders, but also causes trouble for all colleagues involved in the project. That is time-consuming, frustrating, and inefficient.
How can Feishu Projects solve this problem?
1. Project-based arrangement style
With Kanban, Project Calendar, task assignment, and easy-to-use, it meets the needs of project management – no training necessary. This is the biggest advantage of the Feishu Projects - it is a lightweight project management system embedded in the Feishu system. Its homepage is an organized Kanban with one item per card.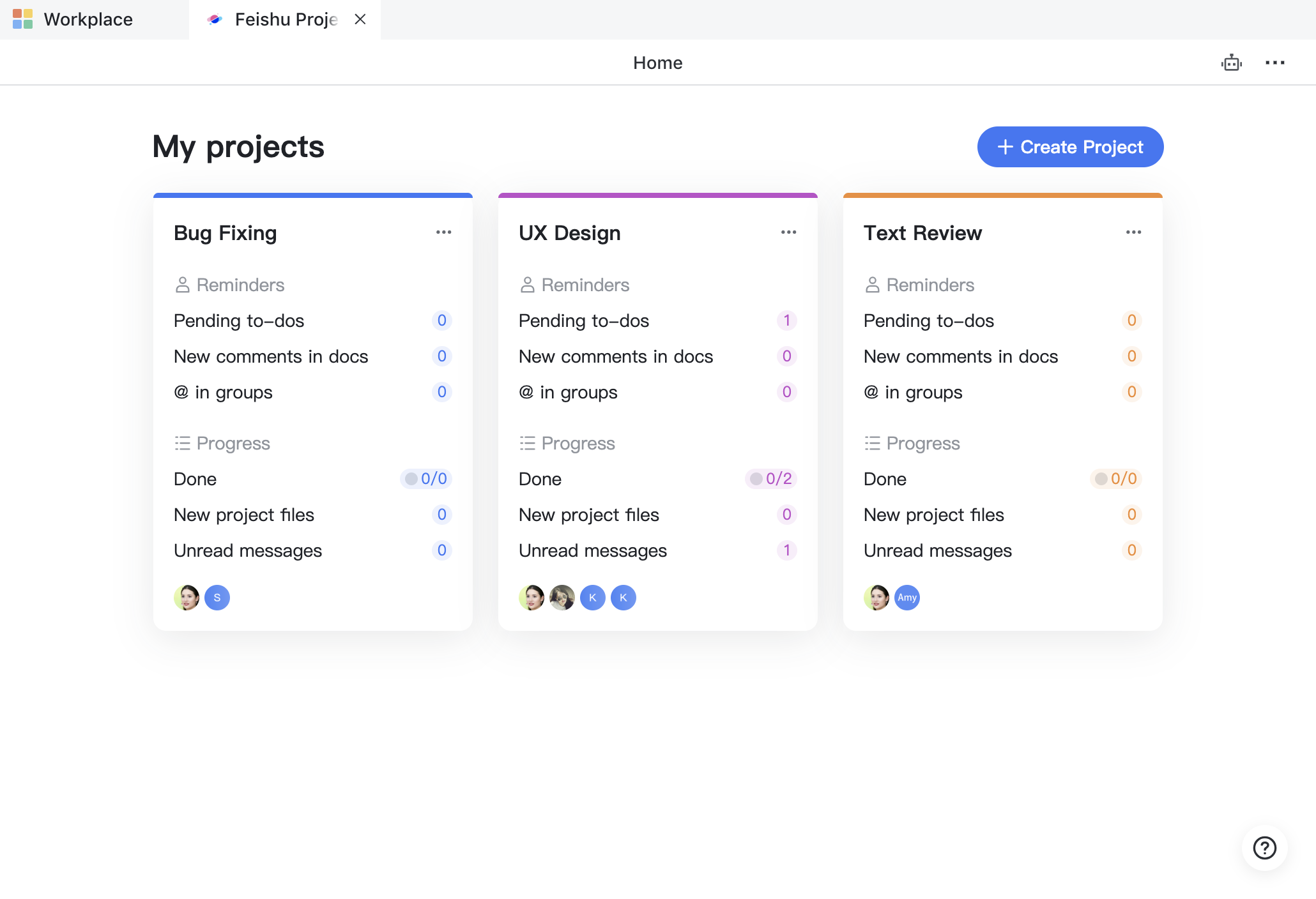 After adding all relevant groups to the Feishu project, members can easily view all shared files in the Project Group Files. For example, if the product manager only wants to see the files from the UX Writing team, he can select to see the files only related to that group. He can also choose to lay out all of the project files.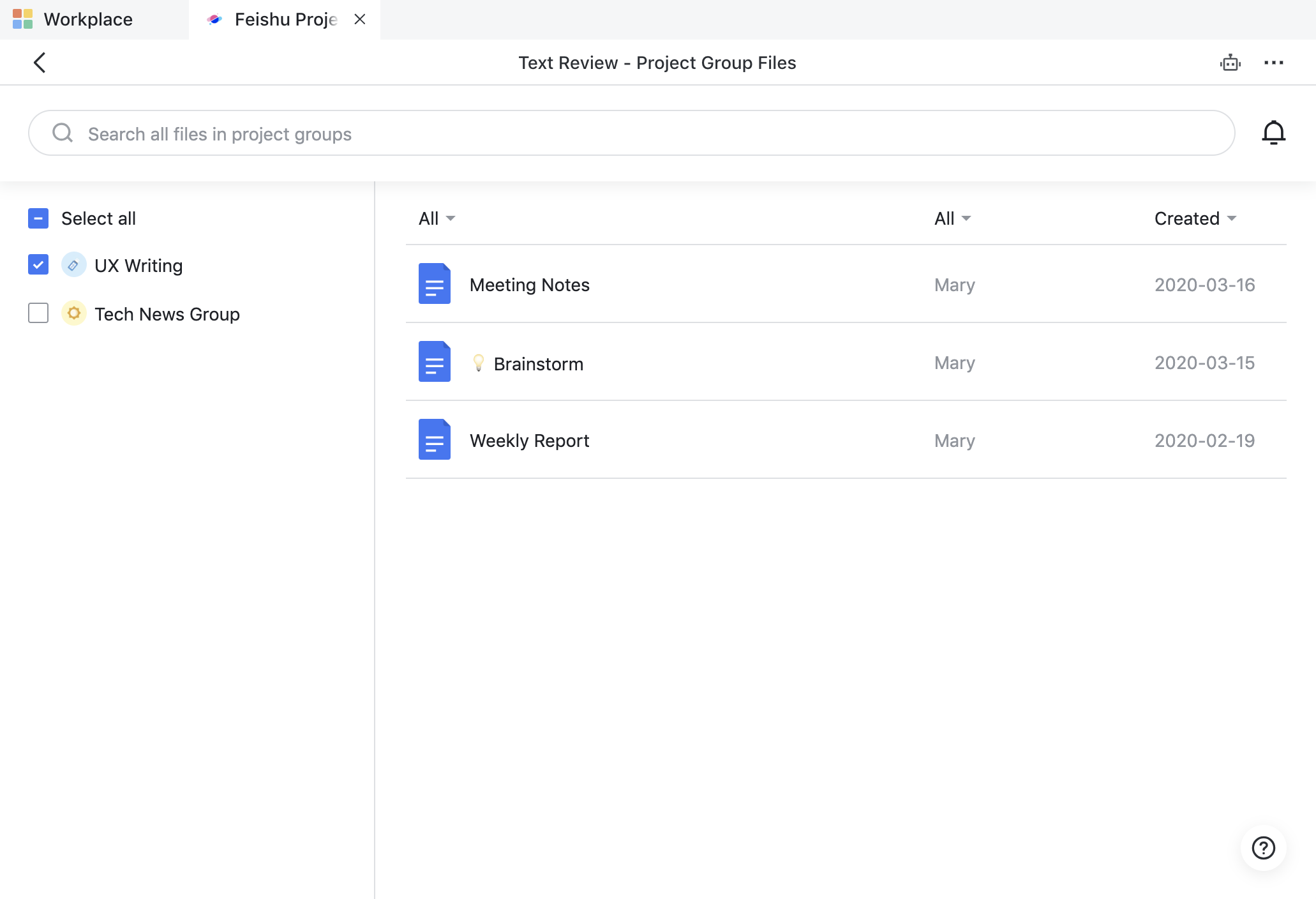 In addition, everyone can open a group chat on Feishu Projects, straightforward and simple.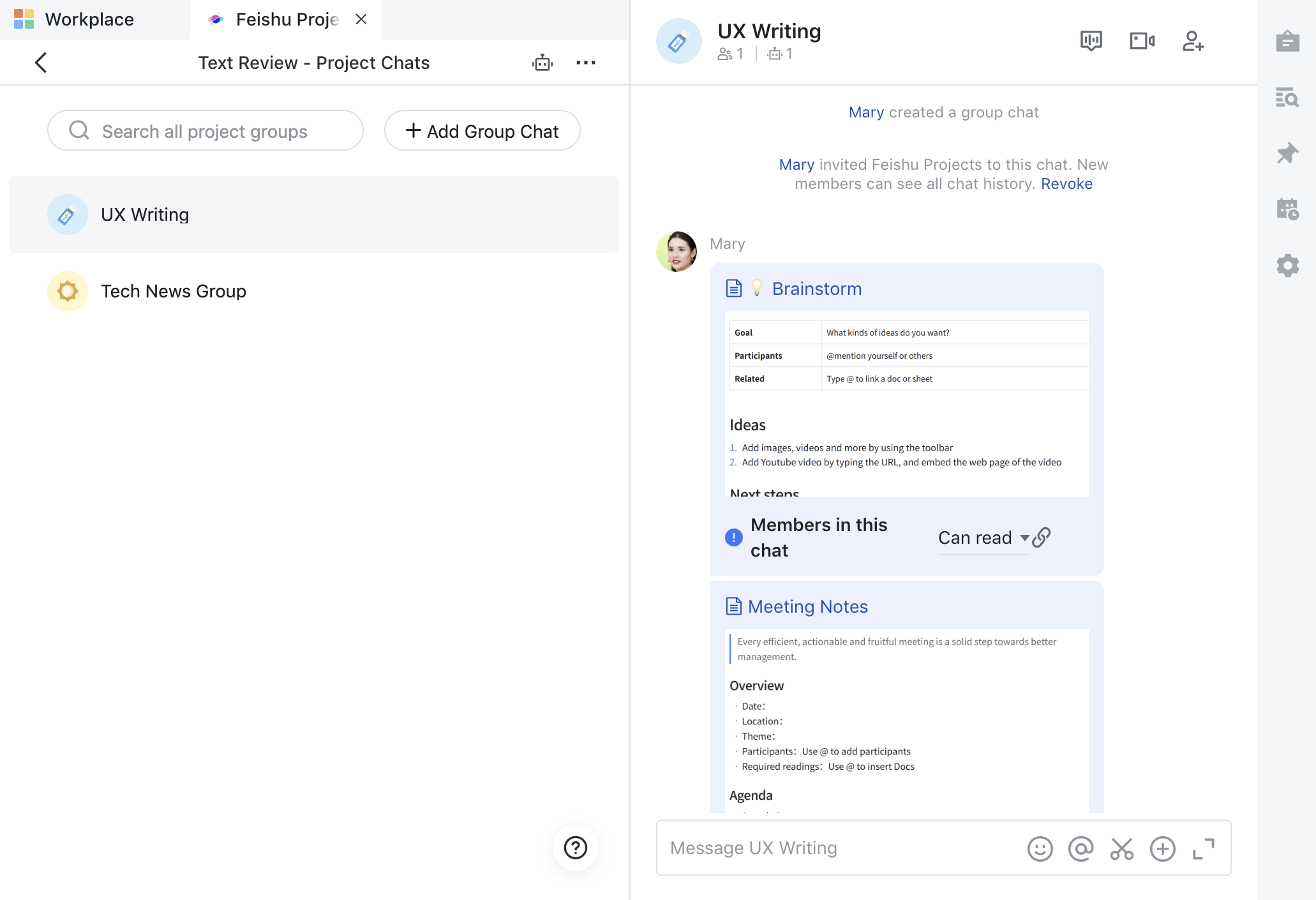 2. Tasks and Calendar under one roof, clear and simple
Keep the big picture of the project in perspective for all
It's easy to feel frustrated if you don't have a clear overview of the project. Things start to get chaotic when you have to follow up on multiple projects at the same time. Feishu Project is flexible to split the task into multiple small parts that can be completed easily.
The structure of each task can be clearly separated by grouping.
Furthermore, colleagues will monitor the progress of each task on the to-do list in real time, so that everybody knows how many tasks there are - which tasks have been completed, which ones are currently being worked on and which will be worked in the future.
You also get a clear overview of the project by marking important dates on Calendar.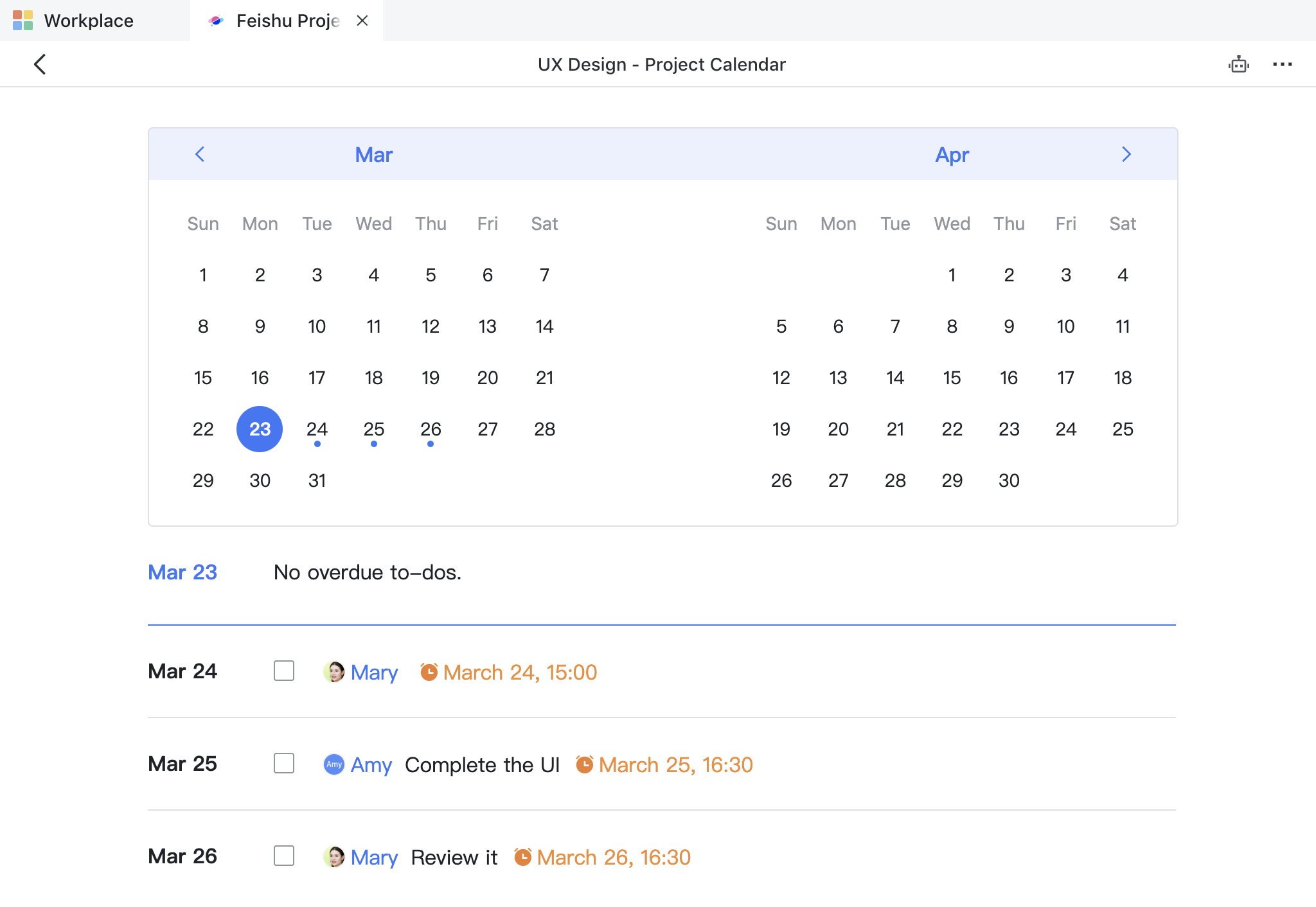 In addition, the task list allows you to assign tasks to owners and to set a deadline. When the time comes, tasks turn from orange to red after deadlines.