Q: How to add custom stickers or emojis?
A: You can add custom stickers through the following two methods:
Method 1: Right-click the stickers in chat and select Add Sticker, and then you can see it in Favorite Stickers.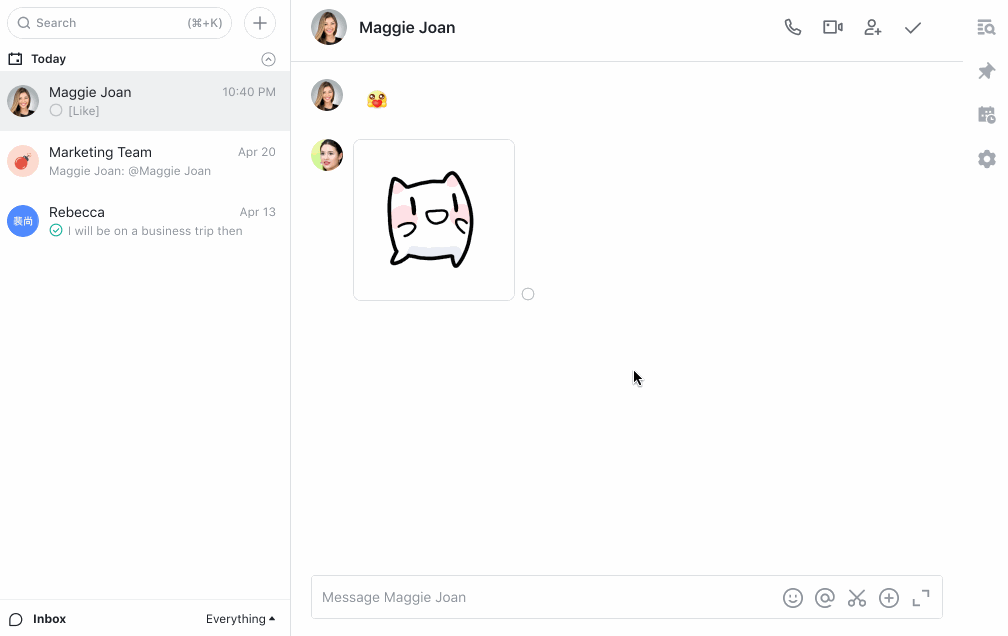 Method 2: Click the Emoji icon beside in the input box and click the + icon on the lower left corner to add local pictures as stickers.
Q: Why can't I add others' pictures as stickers?
A: Only stickers from Sticker Store or pictures uploaded as stickers can be directly added in chat. If they are images sent from local files, then you cannot add them as stickers.
💗 If you have more questions, please click on your profile photo - Contact Support to chat with a customer service agent.