Q: How can I search for contacts, chat history, or Docs files?
A: Click the search box on top of the feed menu and enter keywords to search all contacts, chat history and Docs files. You can even add filtering conditions such as message type, senders' name and sending time.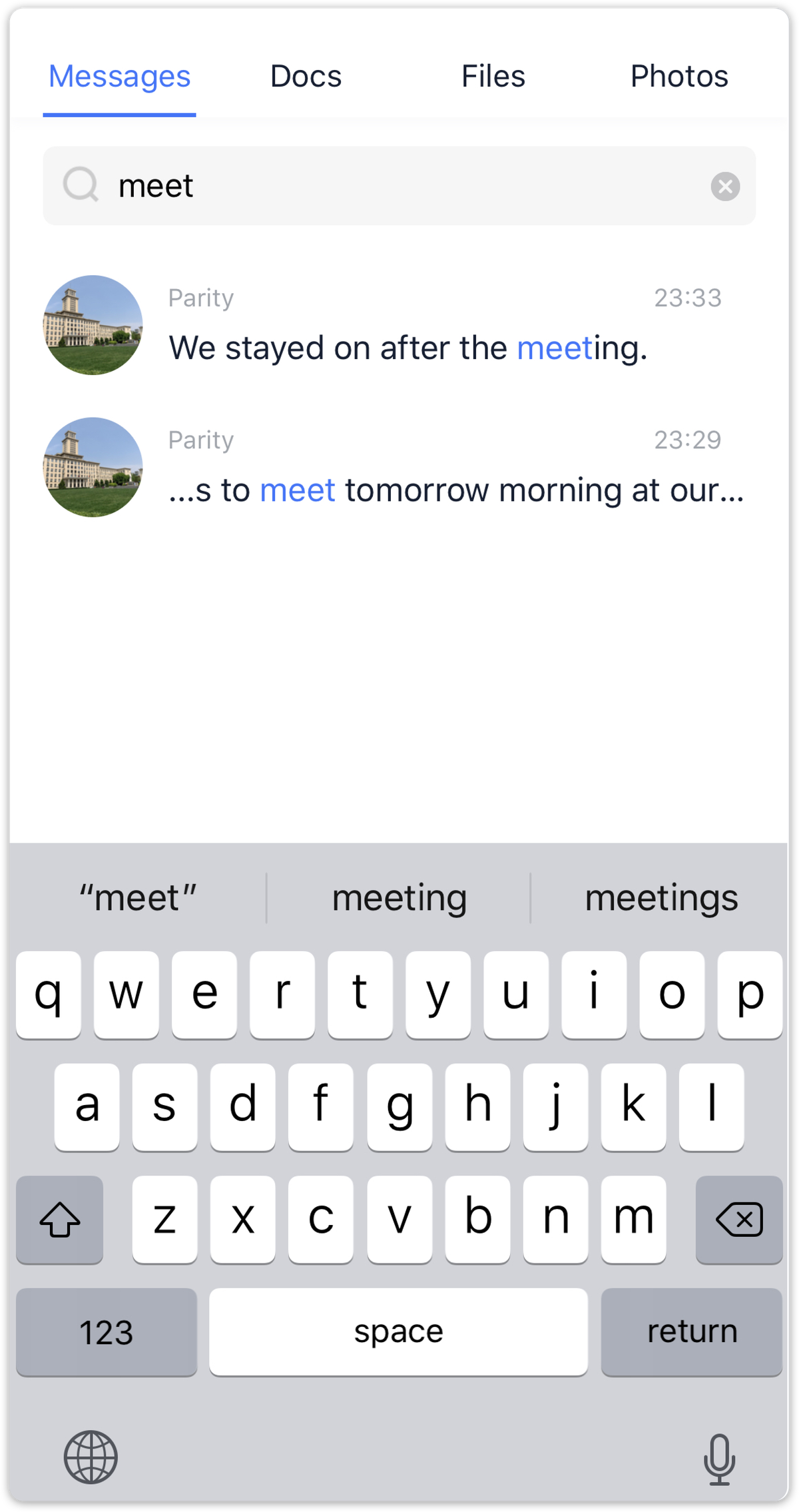 💗 If you have more questions, please click on your profile photo - Contact Support to chat with a customer service agent.