Q: How can I mark a chat for later?
A: When you have no time to deal with an important conversation, you can mark it for later. This will help you find it easily in the future. Once marked for later, the chat will automatically go to the Marked for later list right below the QuickSwitcher. The steps of marking a chat for later are as follows:
Desktop app: Right-click on a chat and click Mark for later. After you have finished the chat you marked, you can right-click on it and click Resolved on the menu.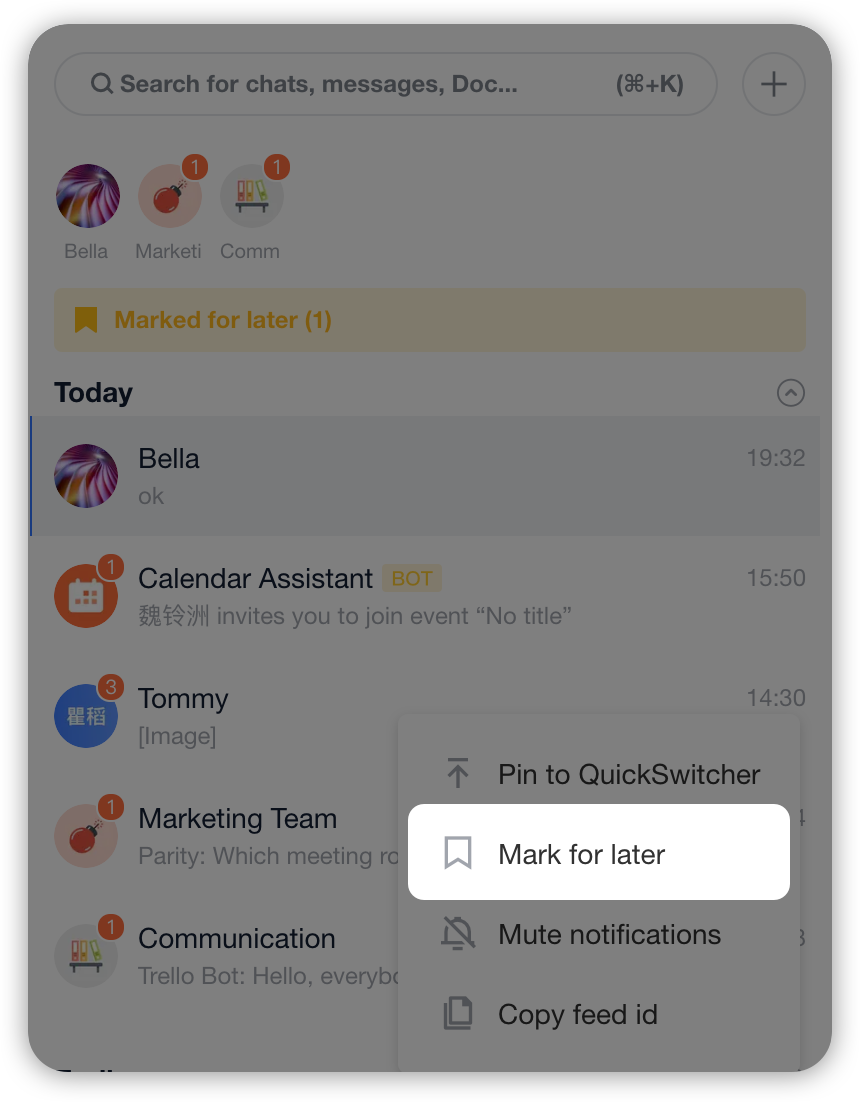 Mobile: Slide left on a chat in the message list and select Mark for later. After finishing dealing with it, you can slide left and tap Resolved on the menu. Besides, you can also resolve a marked chat by sliding right.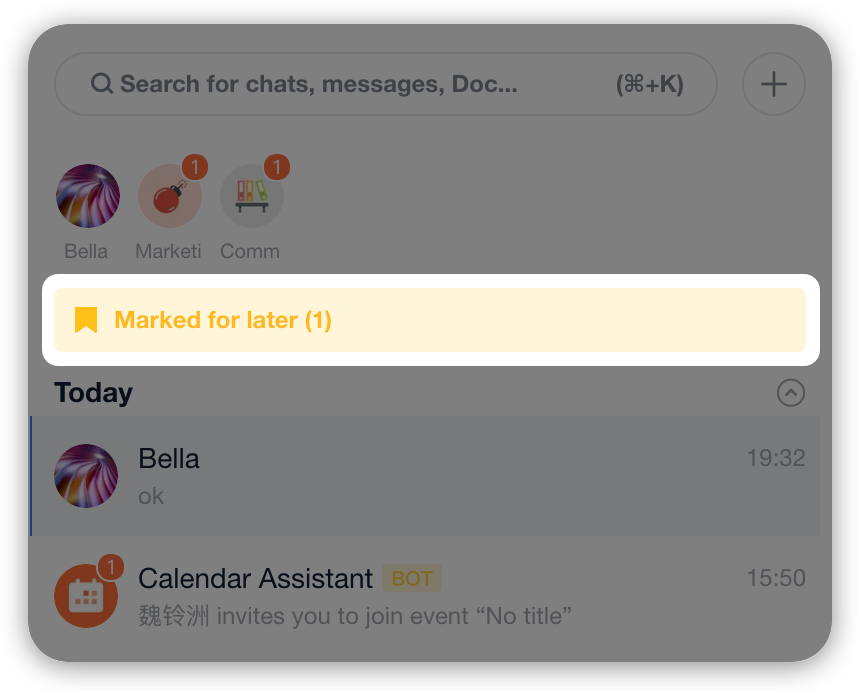 💗 If you have more questions, please click on your profile photo - Contact Support to chat with a customer service agent.