Q: How can I find and share a group QR code?
Desktop app
: Click
Settings
on the right side of the group, and you'll see a QR code beside the group name. Click
.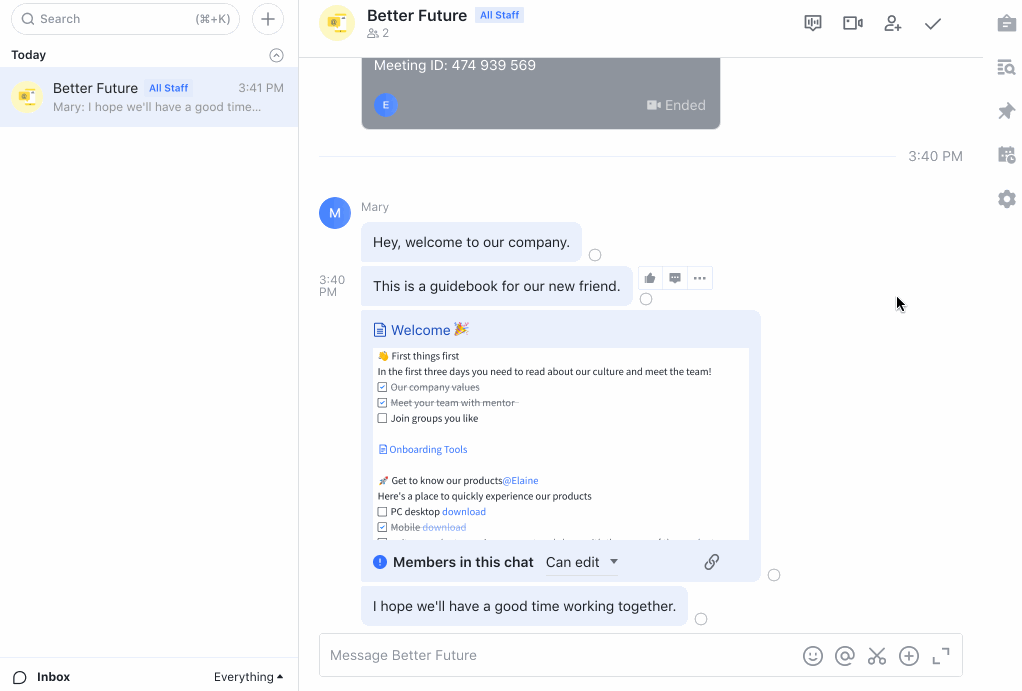 Mobile
: Click on the upper right corner of the conversation. Select
Settings
, click on the group name and select
Group QR Code
, and then you will be able to save and share it.