Q: How can I find and share a group QR code?
A:
Desktop app: Click Settings on the right side of the group, and you'll see a QR code beside the group name. Click the QR code to save or share.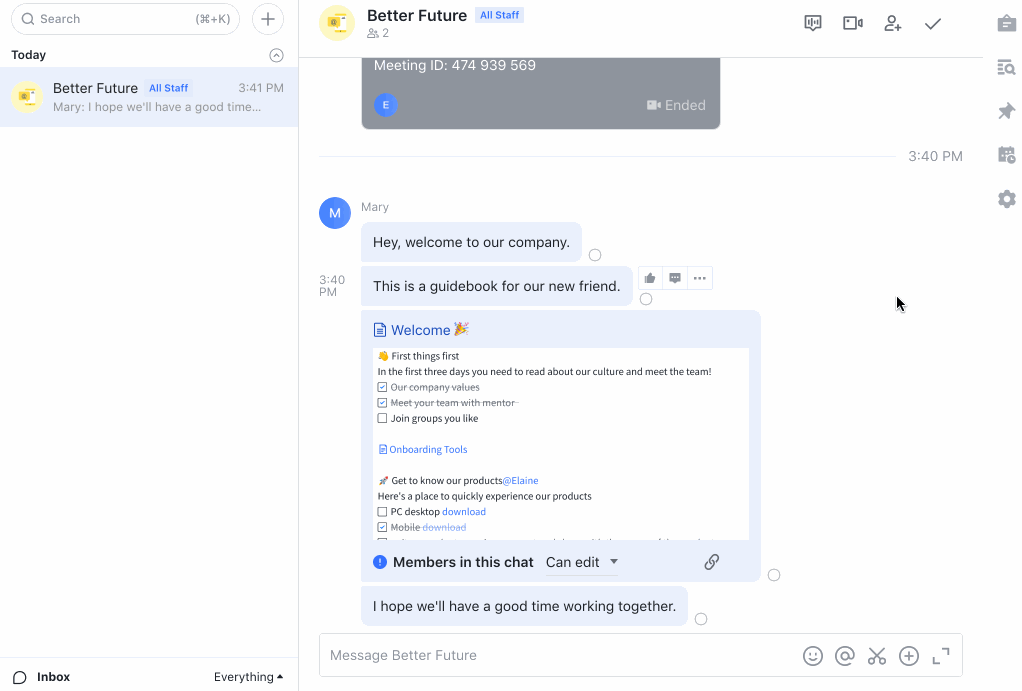 Mobile: Click on the upper right corner of the conversation. Select Settings, click on the group name and select Group QR Code, and then you will be able to save and share it.
💗 If you have more questions, please click on your profile photo - Contact Support to chat with a customer service agent.