This article answers FAQs about renaming shared folders.
Q: How can I rename shared folders?
A: You can edit the name of shared folders in two ways:
Select Shared Space - Shared Folders. Click the ... icon - Rename on the folder you want to rename.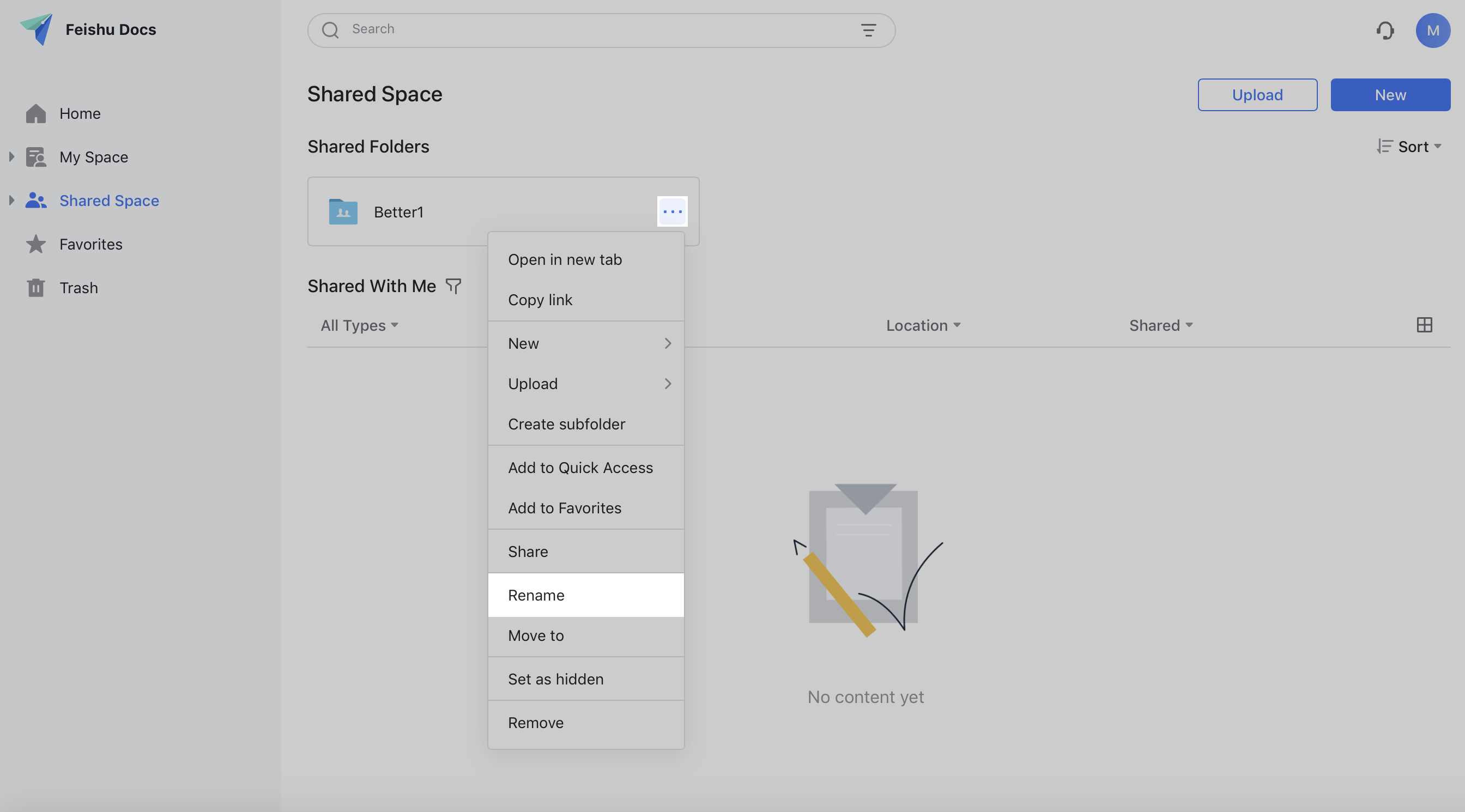 Enter the shared folder you want to rename. On the folder title in the upper right corner, you can click the edit icon to rename your folder.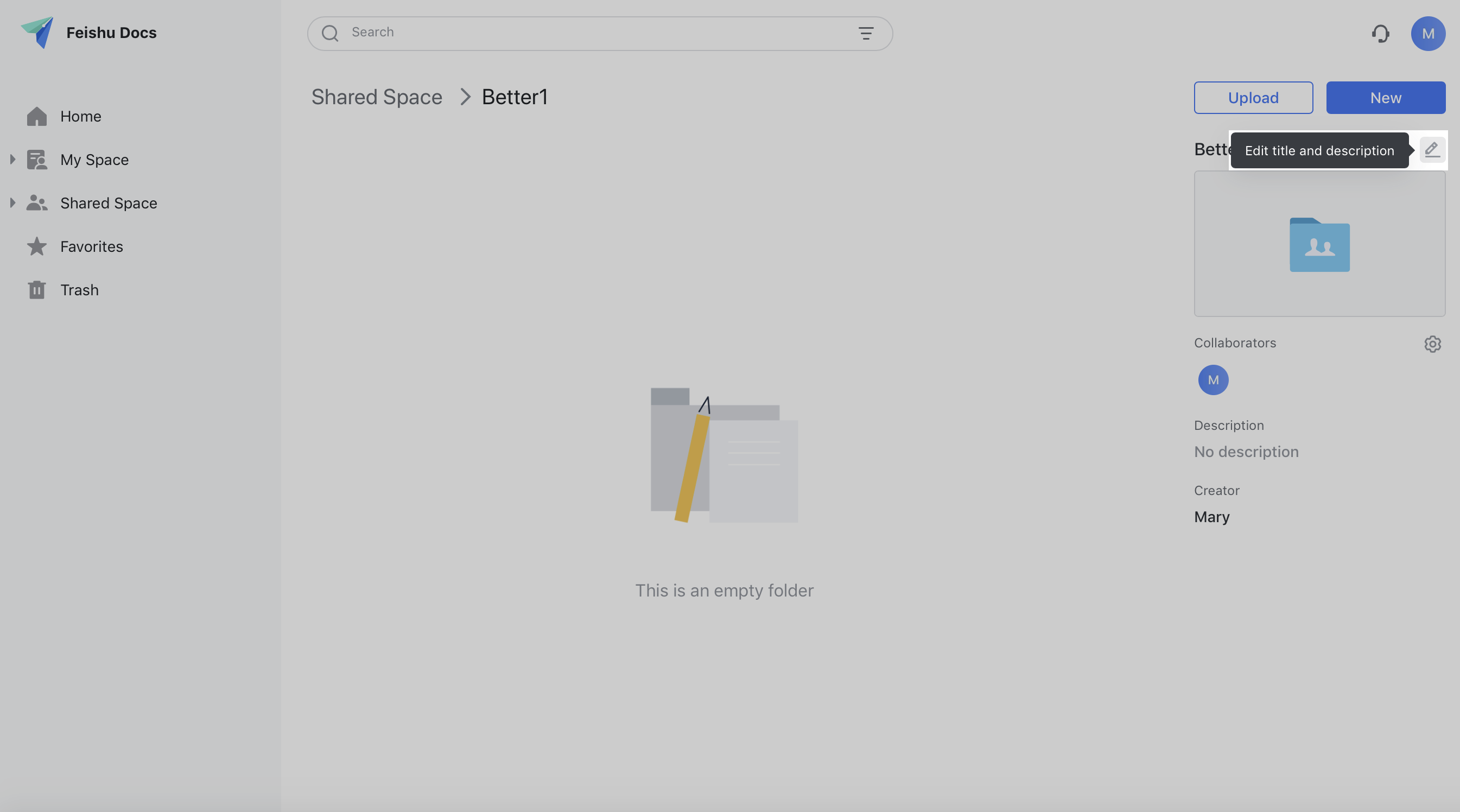 💗 If you have more questions, please click on your profile photo - Contact Support to chat with a customer service agent.