In our daily work, some employees may deviate from the team in terms of priorities, or may have hard to align organizational objectives.
Feishu has released OKRs to support all employees with objective alignment, track progress, commenting, dashboards, permission management. All in a single visualized management system.
Throughout the OKR process, from development to follow-up to summary and scoring, data is easily absorbed. This makes it easy for teams to stay focused, get aligned, track progress and manage and coordinate their objectives.
Search for OKR in Feishu Workplace.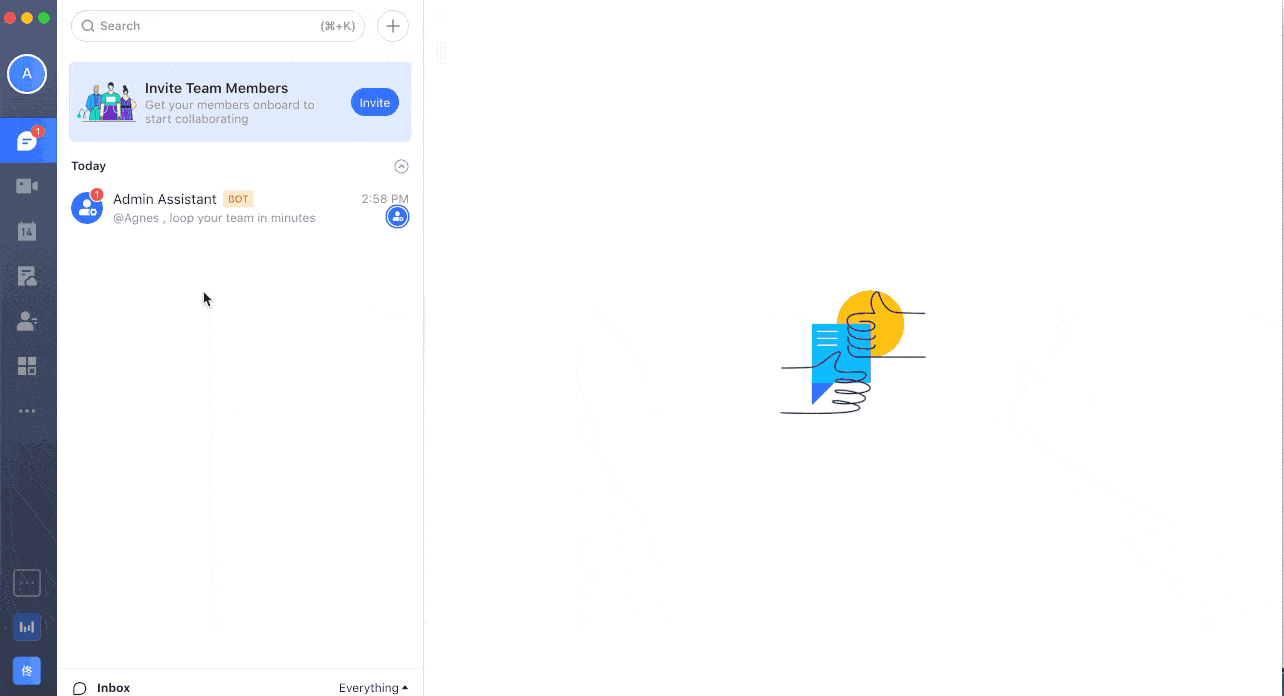 OKR cycle refers to the lifecycle of Management by Objectives (MBO) in a company. Teams in the company plan, follow up and review sets of OKRs in cycles. The OKR cycle is used to stay in line with the company's management.
Our OKR app offers a two-level combination of short-cycle and long-cycle (currently set as annual) OKRs. Annual OKRs help teams and individuals set year-round objectives that are aligned with the company's long-term strategies.
To set two-level OKR cycles, enable
Annual OKR cycle
during initialization.
Step 1: Submit the information form
Fill in your name, phone number, email address, job title, company name, company size and other information in the form, read the Service Agreement and Privacy Policy, and then click
Submit
.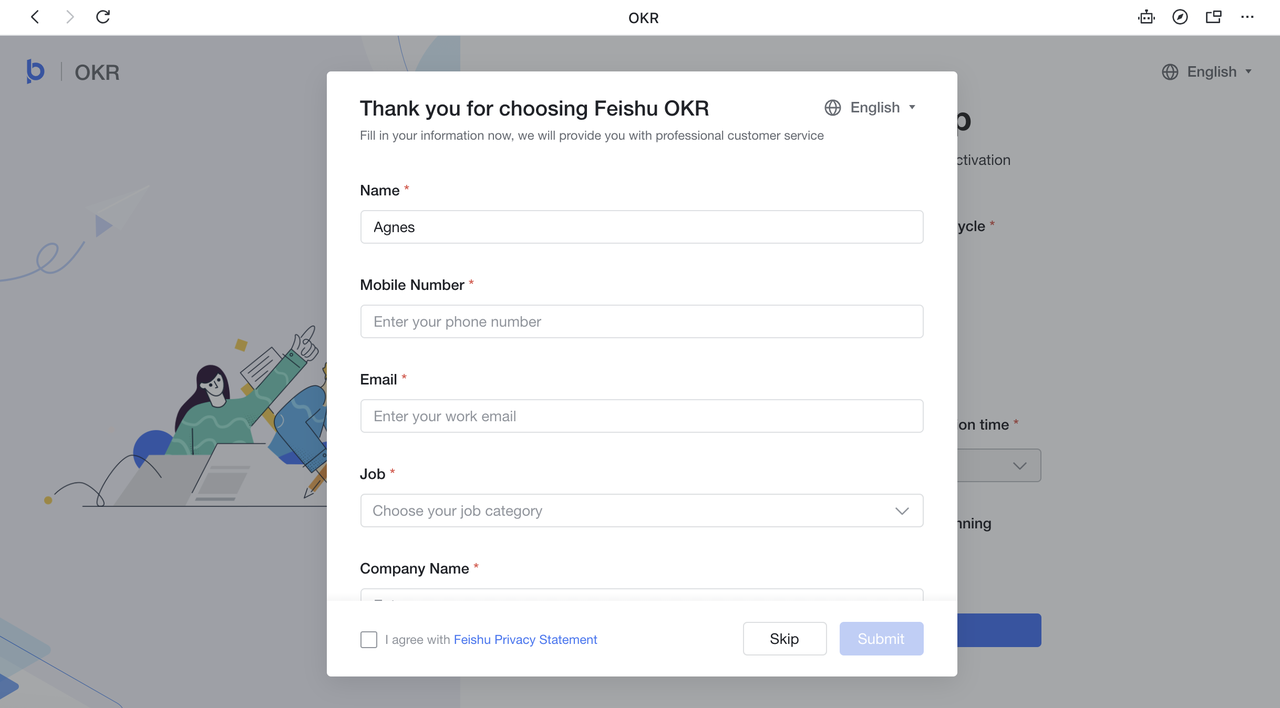 Step 2: Set up the desired OKR cycles
Select an OKR cycle as needed:
If the
Two months
option is checked, all employees are required to fill in the OKRs once every two months. The same rule applies to other options.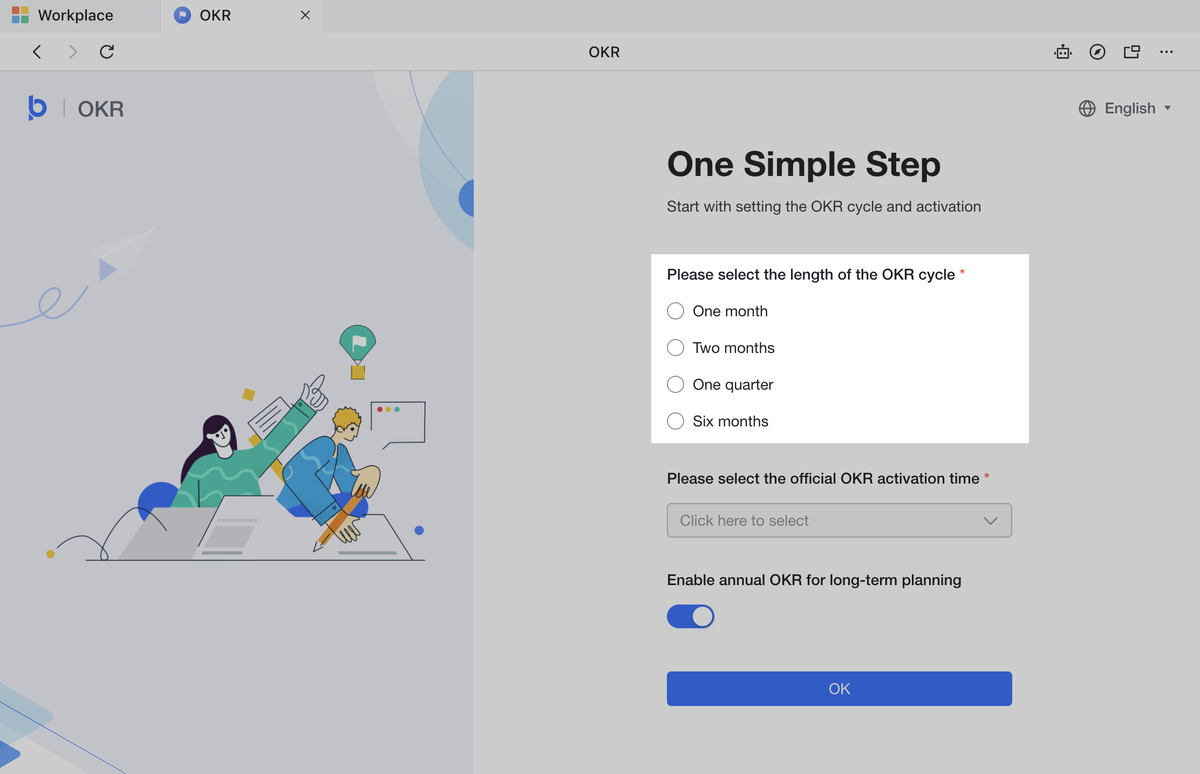 Step 3: Set the official OKR activation time
Select the desired time to officially activate the OKRs.
Note
: The official OKR activation time decides the first fillout time of the OKRs. When you have chosen
Two months
as the OKR cycle and
Jan - Feb 2020
as the official OKR activation time, it indicates that the employees are required to first fill out the OKRs for January and February.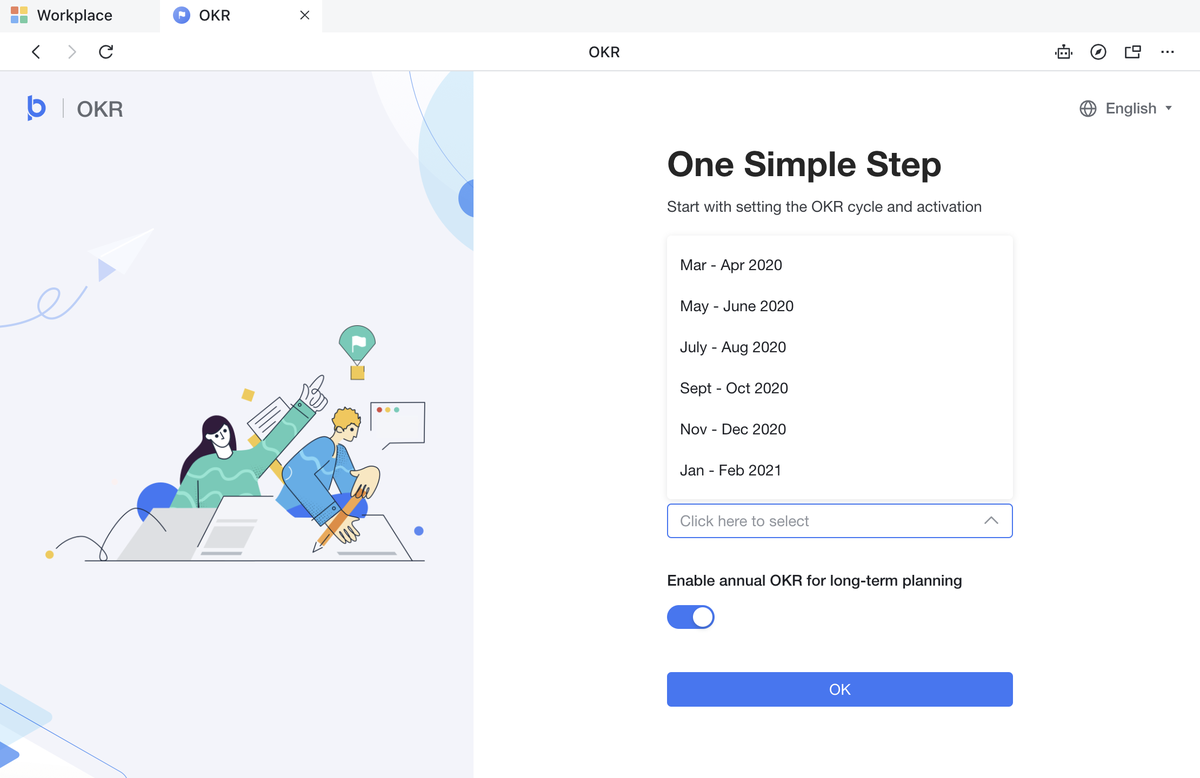 Step 4: Set whether to enable annual OKRs
If you choose not to enable annual OKRs, the employees are only required to fill out the cyclic OKRs configured in Step 2.
If you choose to enable annual OKRs, the employees are required to fill out both the annual OKRs and the cyclic OKRs.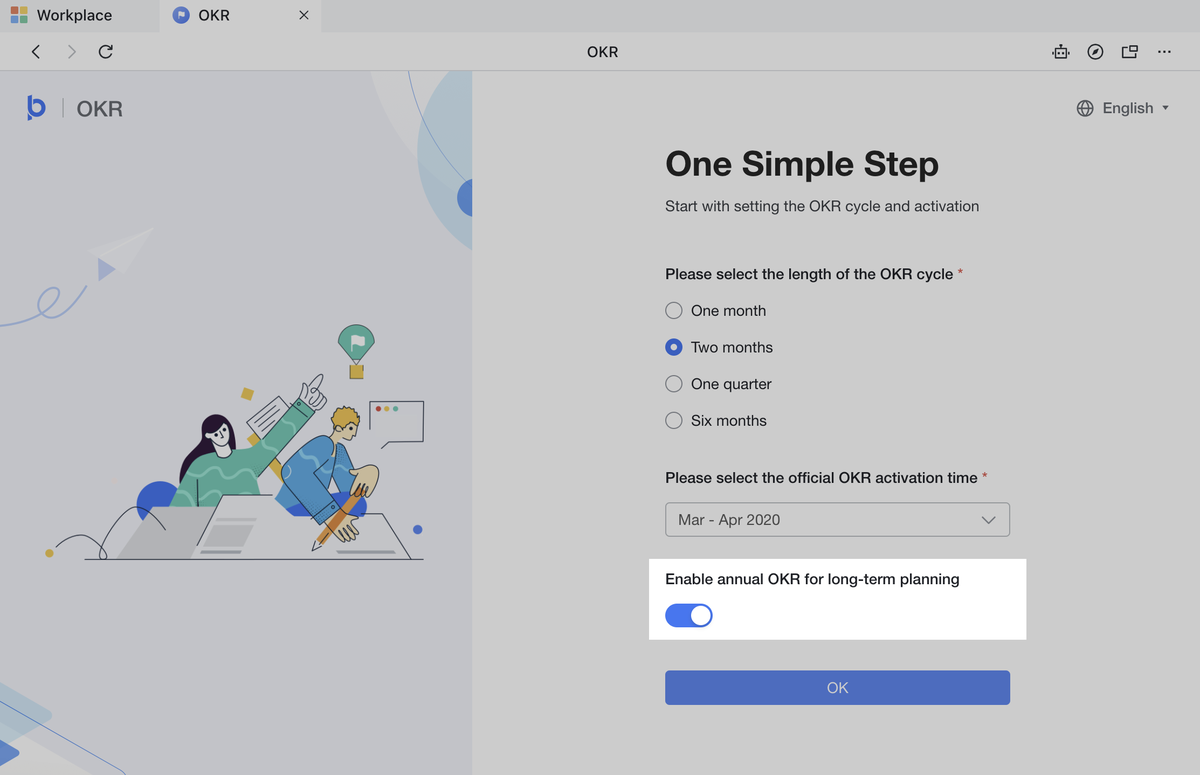 Click
OK
to complete the setting.
Configuration is done. Start your objective-aligned journey now!