Q: How can administrators transfer an employee to a new department?
A: When an employee is transferred to a new department, administrators can go to
Feishu Admin
-
Contacts
-
User and Department
, find the employee, click the
⋮ icon
on the right and select
Switch Dept.
When more than one employee is transferred to other departments, you can click
Import/Update
to modify in batches. Select
Update multiple users
and click
Export contacts and edit them locally then re-upload
to modify. After modifying information, you can upload the document and the employees' department will be updated.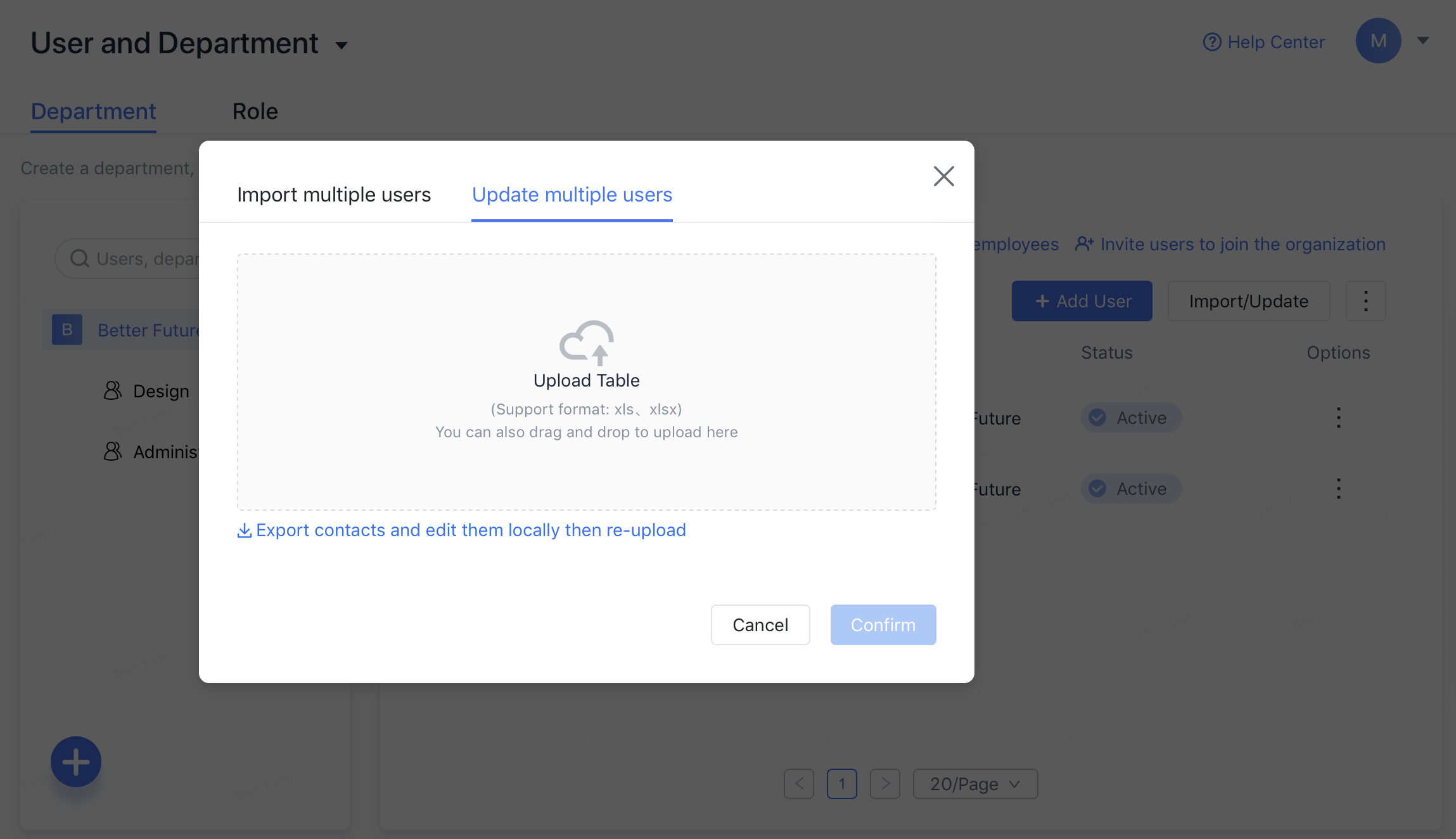 Q: When an employee leaves office, what do administrators need to do?
A: When an employee leaves office, administrators can deactivate his or her account or set it as resigned in
Feishu Admin
so that those employees that left can no longer log in to Feishu or access files in Docs.
1. If administrators suspend an account, the system will keep all the data from the user. Also, a deactivated account can be restored as long as it hasn't been set as resigned.
2. If administrators set an account as resigned, administrators can transfer the employee's resources to others, including documents and calendar events, otherwise the system will delete all data and documents from the employee account.
💗 If you have more questions, please click on your profile photo - Contact Support to chat with a customer service agent.