Q: What is Paste extension?
A: Paste extension is a browser plugin. It fixes paste operation errors due to browser restrictions.
Q: How to install paste extension?
A: You can install Paste extension in 2 ways.
Method 1:
•

​

Search Paste extension in the Google App Store, or click

this link

to install the plugin on Chrome.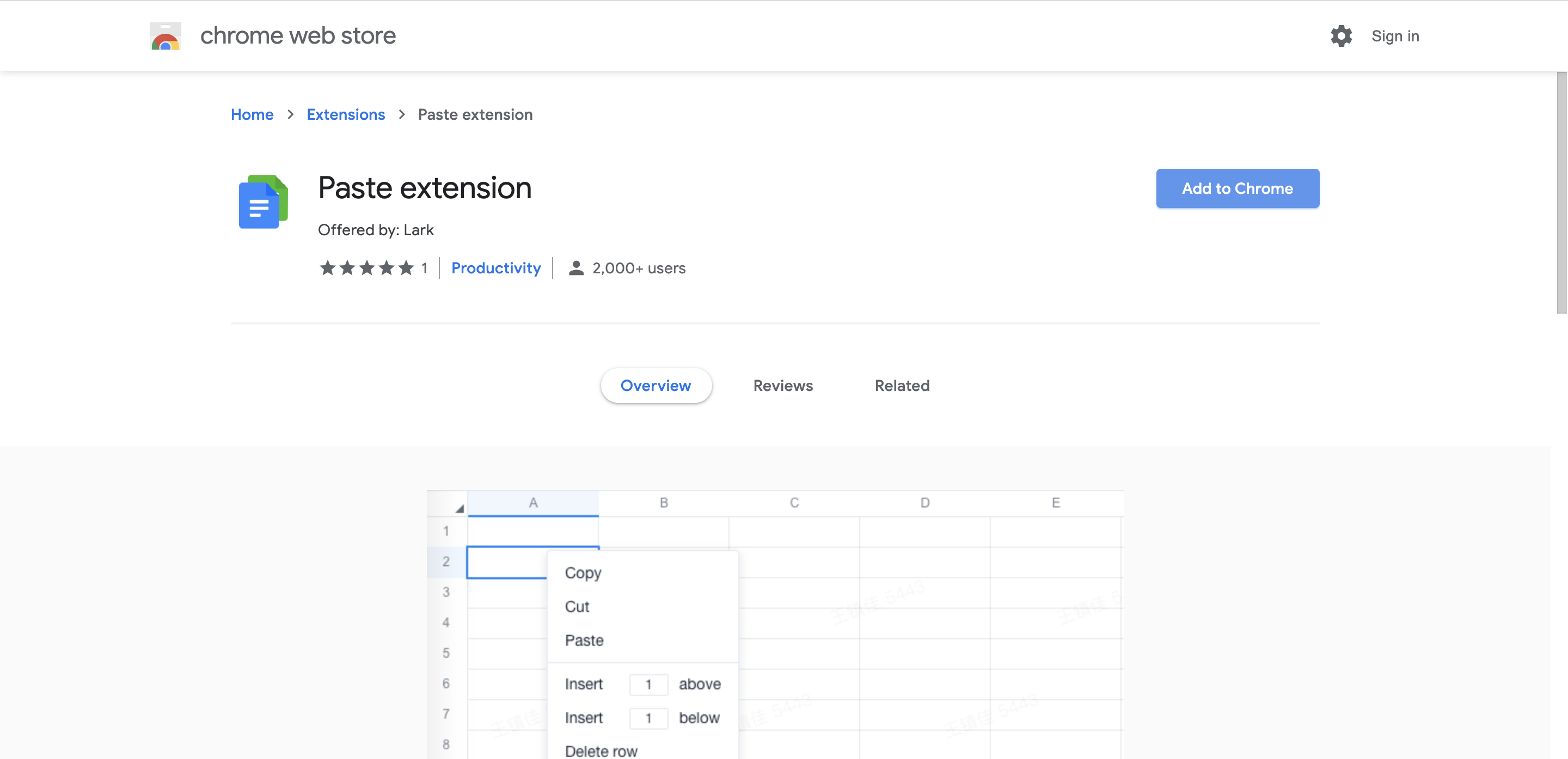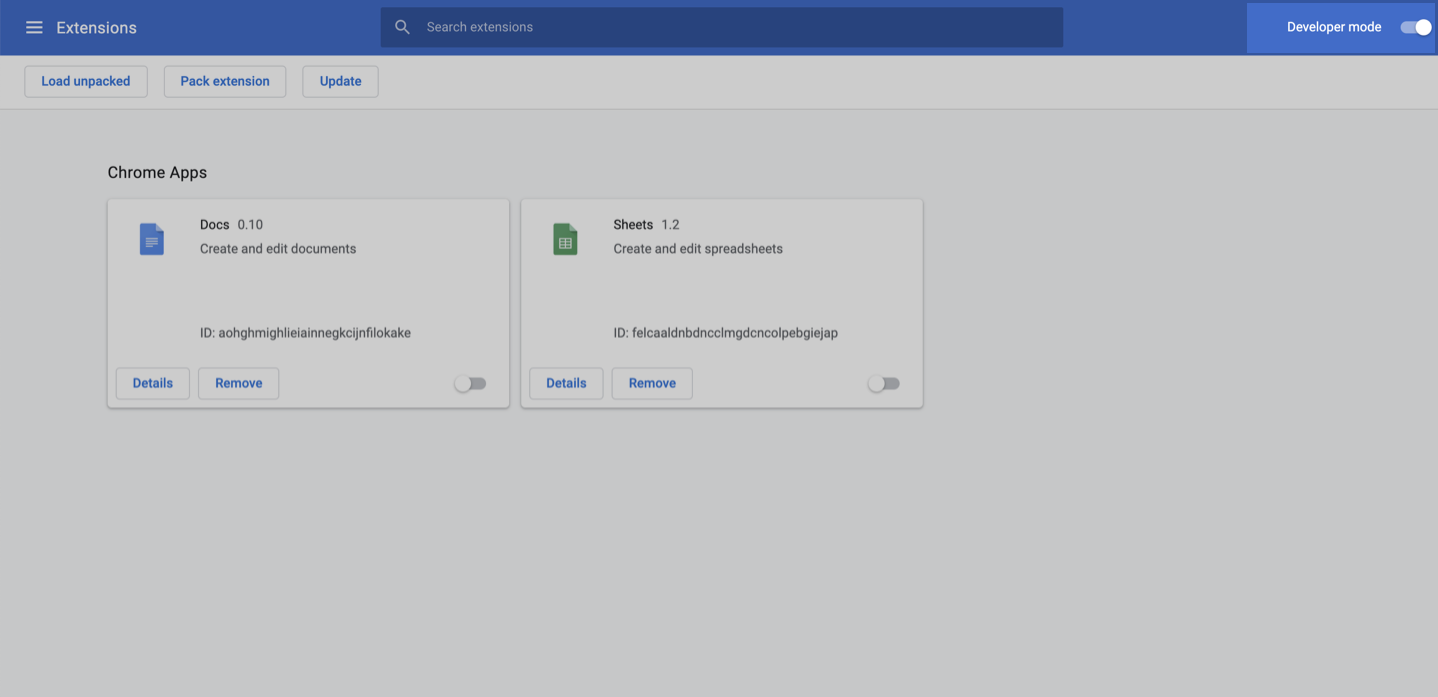 •

​

Drag and drop the downloaded extension into the page.
•

​

Click Add extension to add the extension.
•

​

Go back to Docs and refresh.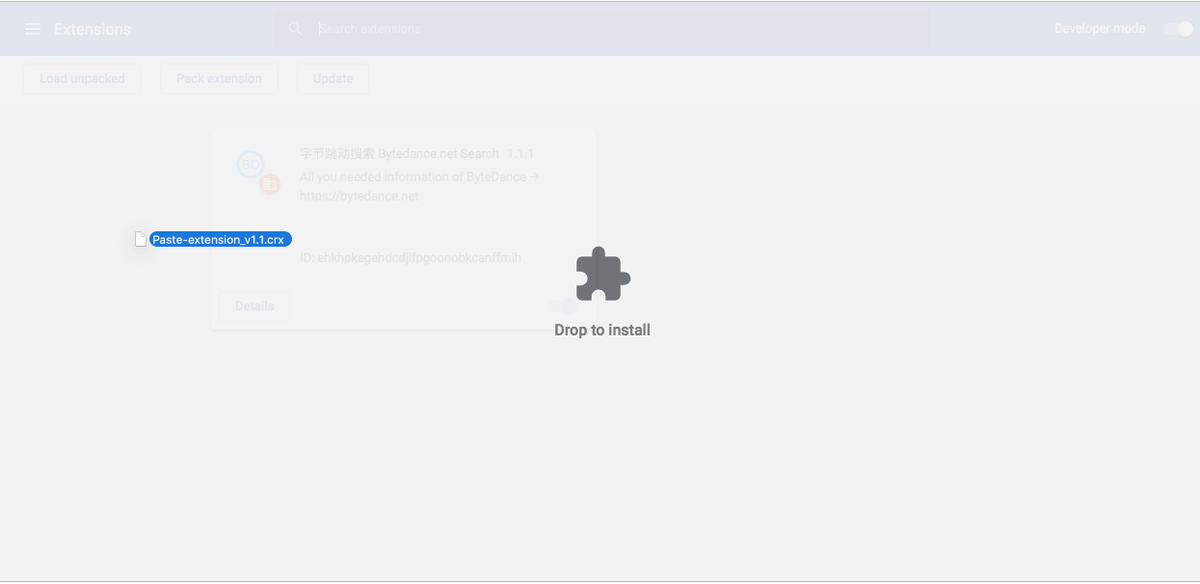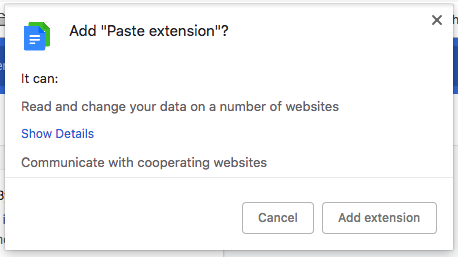 👍
If this article has been helpful, please give us a thumbs up.