Q: What can a bot do in group chats?
A: A bot is an advanced extension function of Feishu, which can only be added to internal groups. It can automatically send information from Feishu or third-party systems and services to the group chat to facilitate information synchronization.
Q: How can I add a bot to a group chat?
A: Go to the group where you want to add a bot, open the group Settings, find BOTs, and click Add Bot.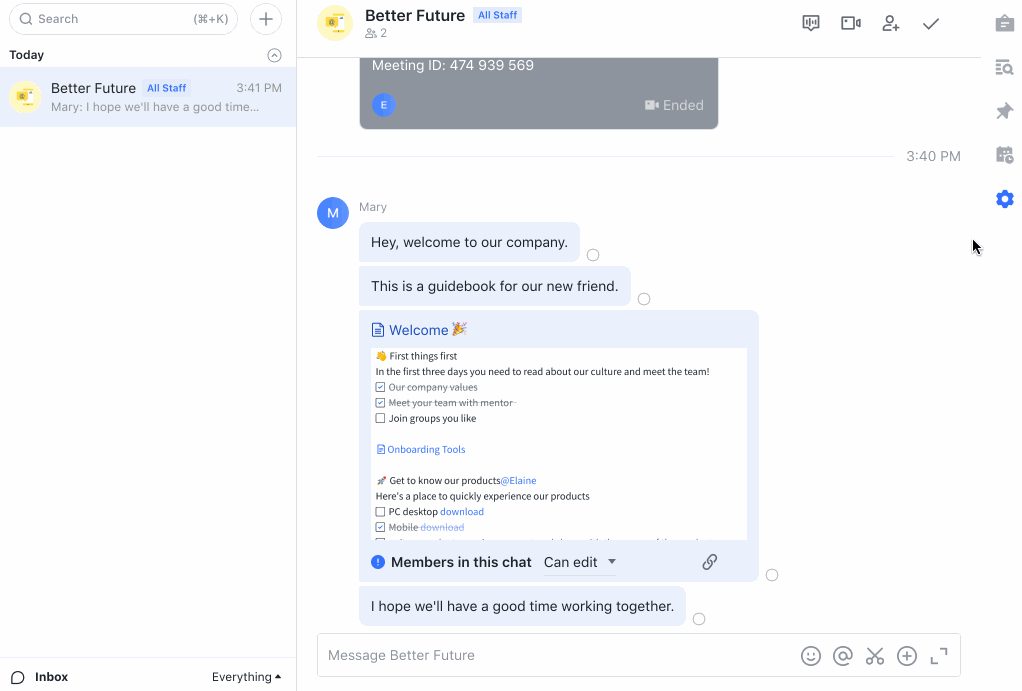 If you need more information about using bots, please refer to Bot | How to use bots in a group chat.
💗 If you have more questions, please click on your profile photo - Contact Support to chat with a customer service agent.