You can create an
external group
when collaborating with users outside your Feishu team.
Q: What is an external group?
An external group refers to a group that contains users outside of your
Team. External groups are marked by a red "External" tag beside the group name. Non-team members are only allowed to join external groups.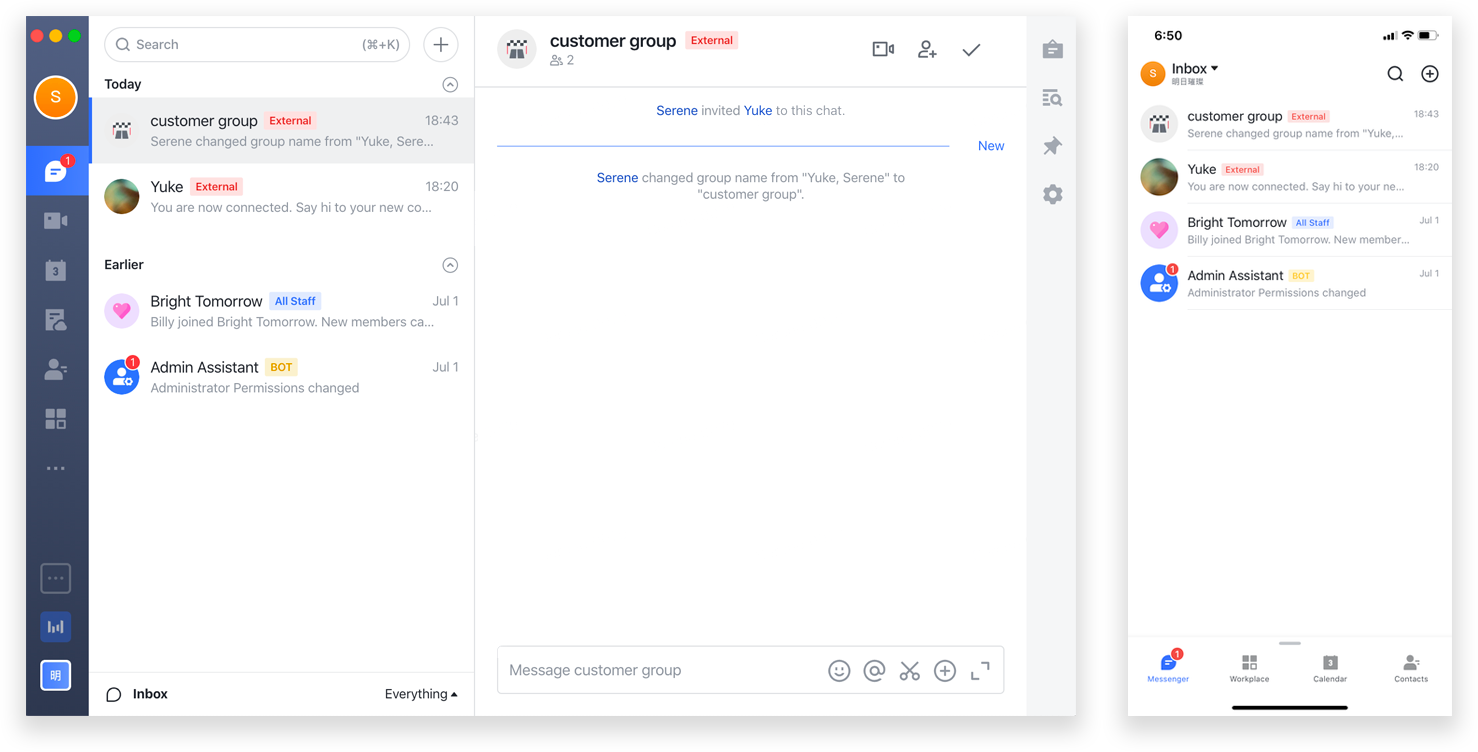 Q: How can I create an external group?
When creating a group, select the
External Contacts
and invite an external contact. This sets the group as an 'external group, allowing external users to be added. Members of your existing tenant can also join the group as well.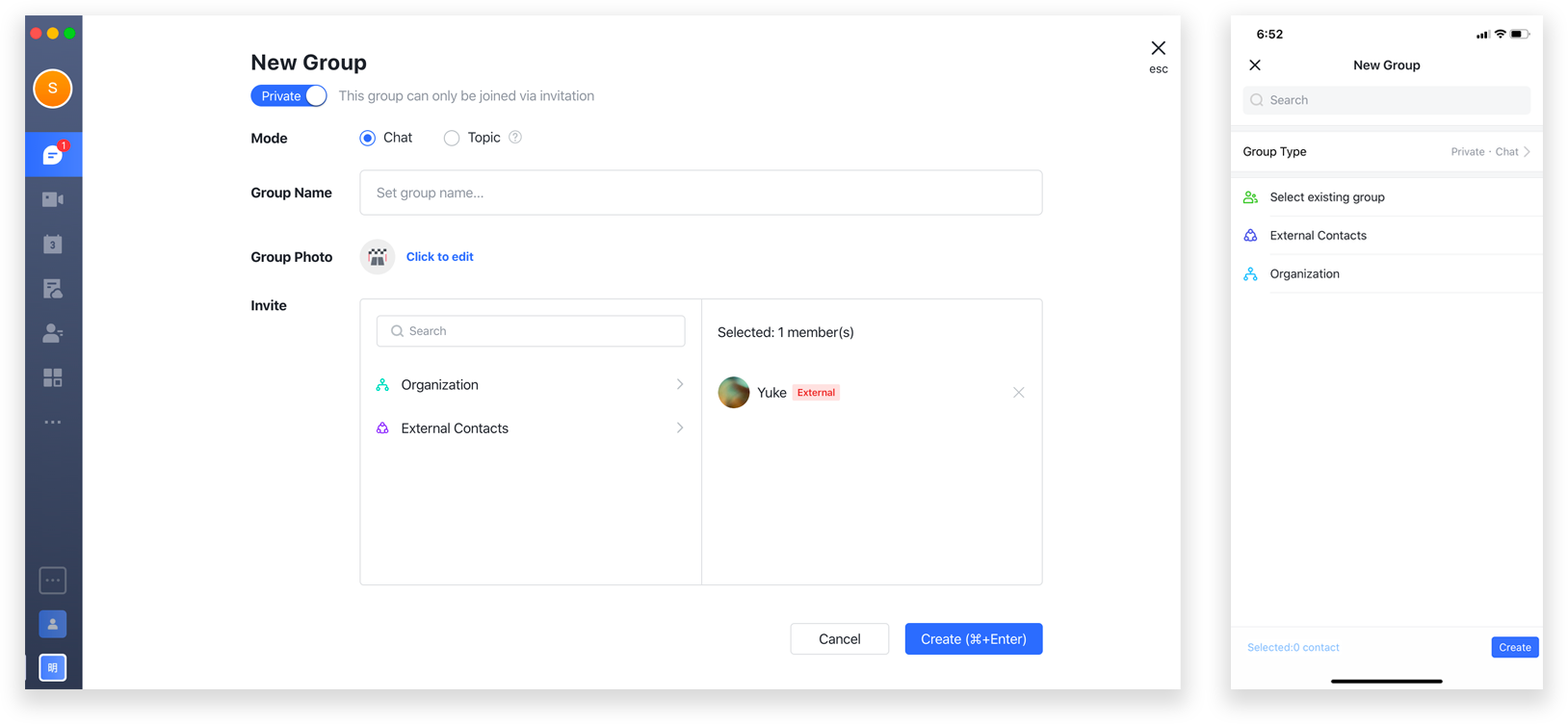 Q: How can I invite non-team members into an external group?
If you want to add external users to your group, share the group's invitation card, link, or QR code. 💡
View detailed steps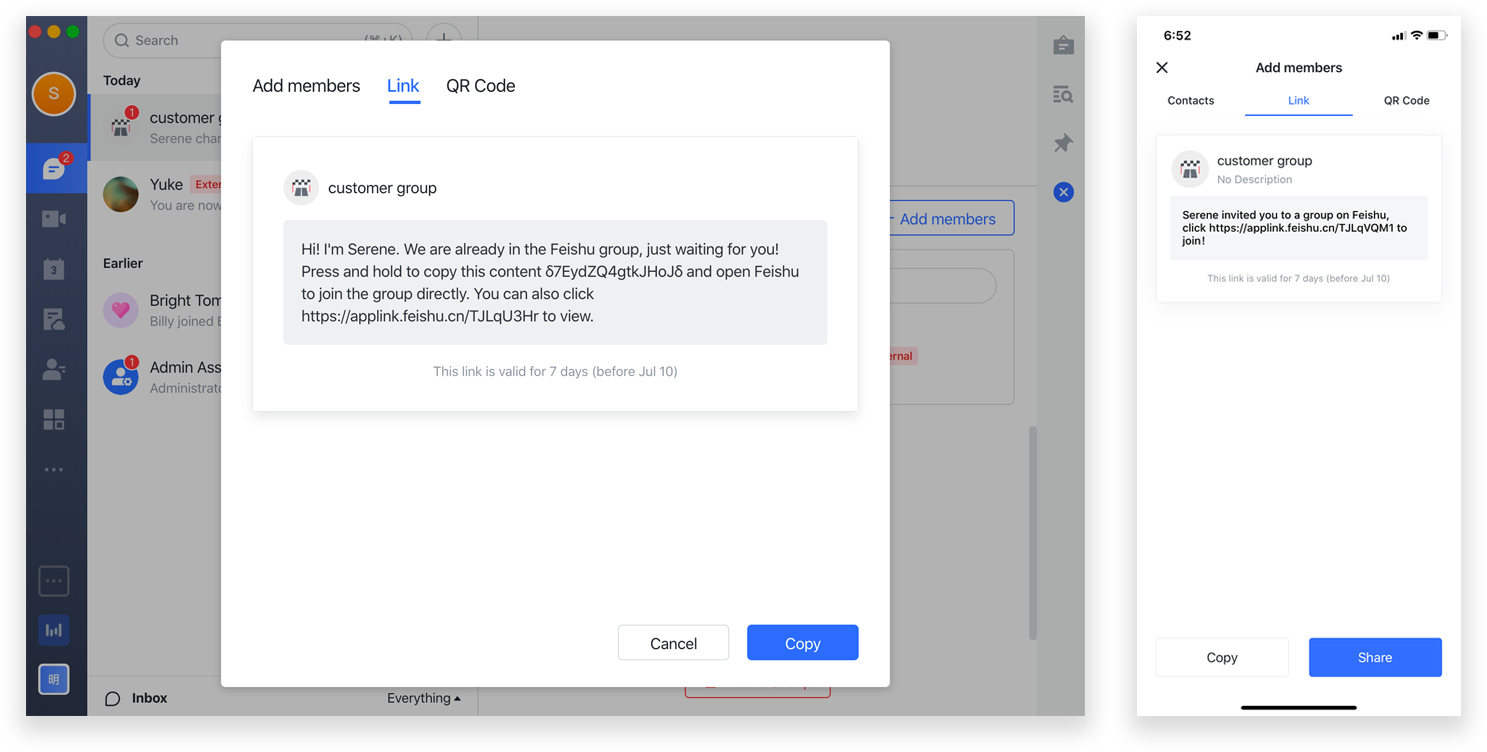 Note
: Non-team member who are not a Feishu user, need to download and sign up for Feishu to join a Feishu group.