Q: How can I send videos in a chat? 
A: Click the + icon on the right of the input box and select Image & Video.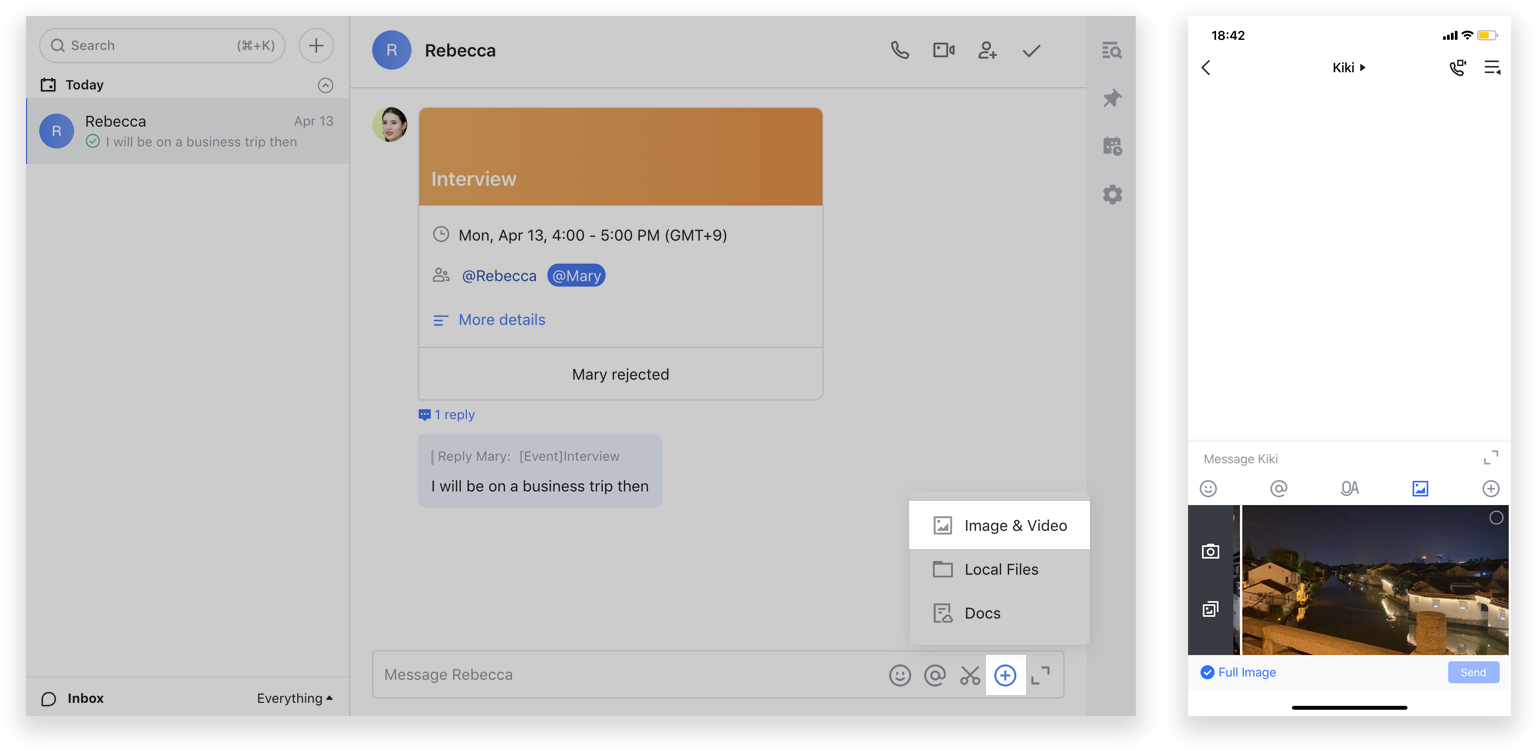 Q: I sent a video but it can't be played. What are the possible reasons?
A: Unlike other apps with built-in players, Feishu needs to use your local player to play videos. If you can't play videos in Feishu, please check if it can be played after download. If not, there might be something wrong with your local player.
💗 If you have more questions, please click on your profile photo - Contact Support to chat with a customer service agent.