This article explains how administrators can use the Admin Console on Mobile app to change company information.
Note:
only super administrators and employees who have permissions to edit Company Info can perform this action.
You can use the app "Suite Admin" in the Workplace on Feishu Mobile app to edit Company Info and configure some other basic settings.
Open Feishu Mobile app, and search "
Suite Admin
" in Workplace. Go to
More Company Info
to start editing.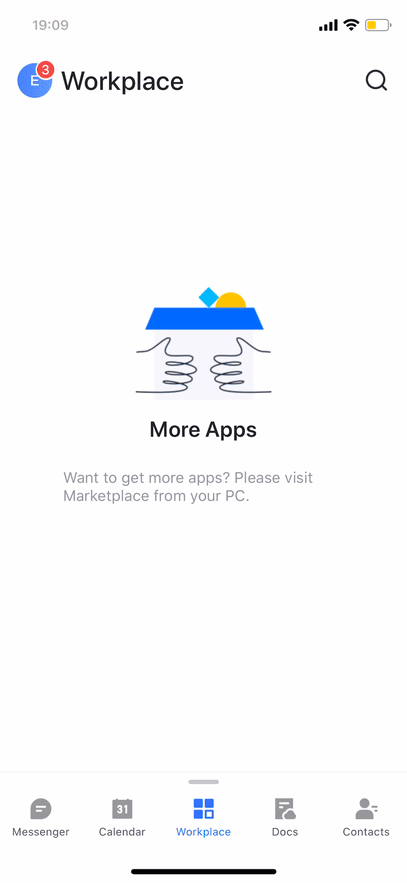 Click the
> icon
on the right of
Company Logo
to view the logo image. You can click
Edit Logo
at the bottom and select either
Camera
or
Select from Album
to find an image that replaces the current logo.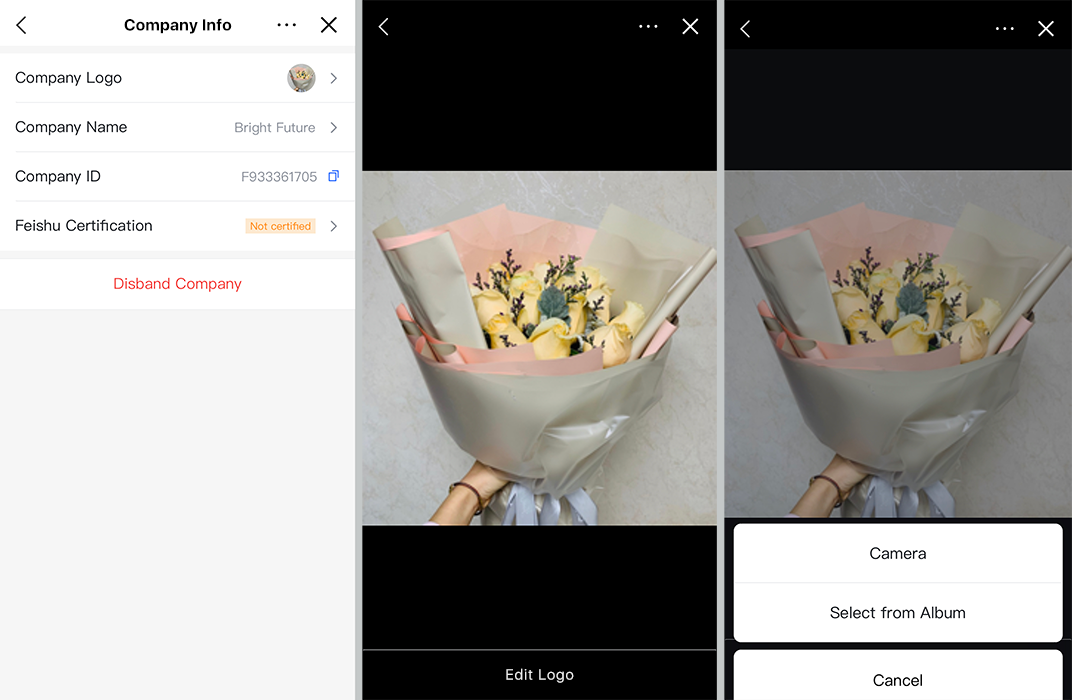 Click
Company Name
to enter the edit page. Click
OK
after editing to save the new information and be directed back to the settings page.
3. View and copy Company ID
Click the
copy icon
on the right of Company ID to copy it to clipboard on Mobile app.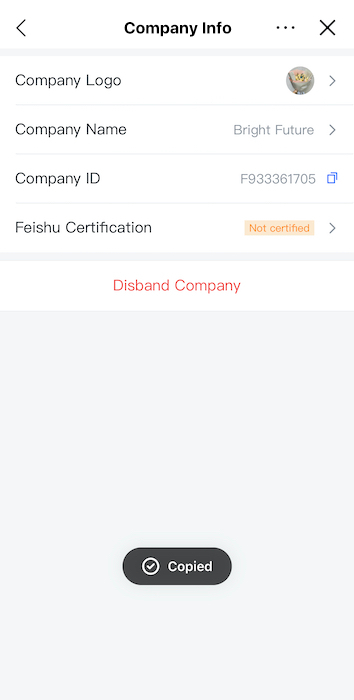 4. View Feishu Certification status
When Feishu Certification is obtained, the company can enjoy unlimited contacts. When uncertified, the company's maximum number of contacts is 500 people.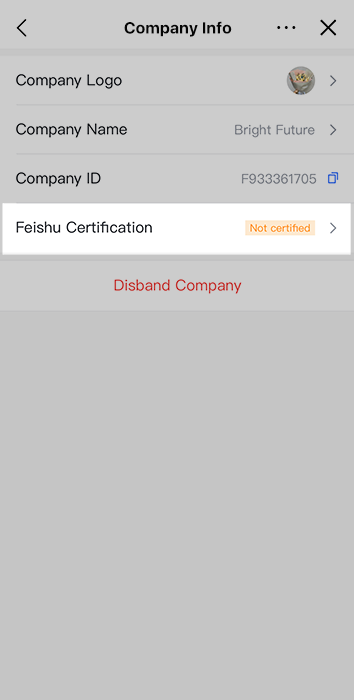 The founder will see
Disband Company
option on the
Company Settings
page. To disband the company, the founder has to click
Disband Company
, go through a second confirmation and be directed to the process of identity verification. After entering the verification code and click
OK
, your company will enter the process of disbandment.
Note:
disband action will take effect after 24 hours, before which you can go to the Company Info page to cancel disbandment.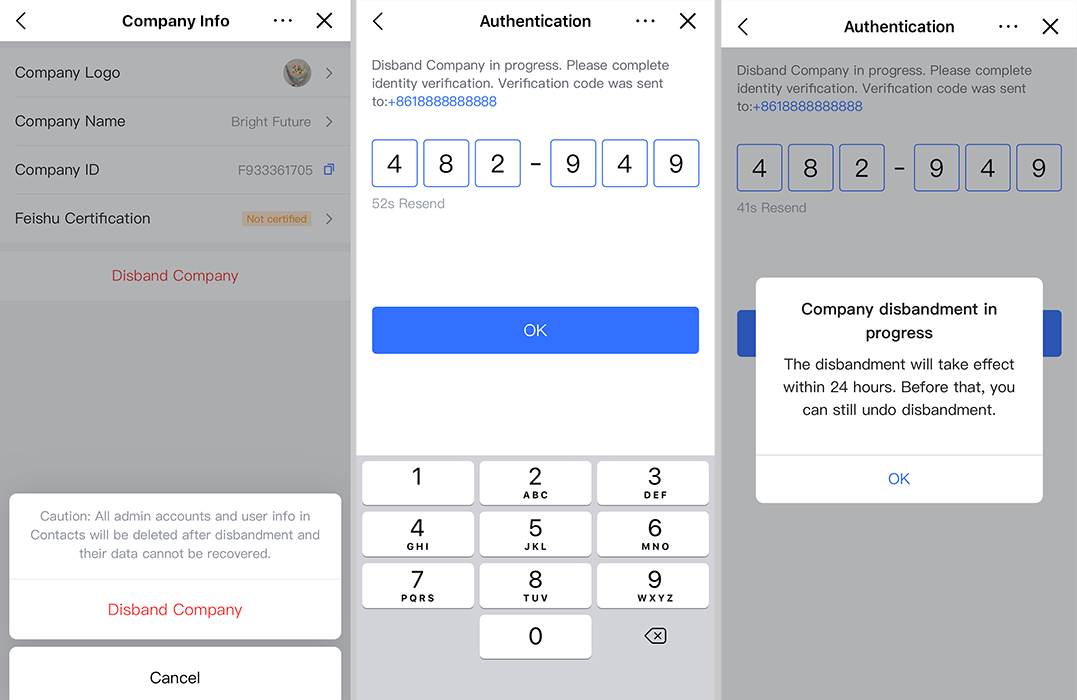 💕To learn more about the Admin Console, please
click here
.
💕If this article doesn't solve your problem, please go to Desktop
profile photo
-
Contact Support
to talk to our human agents.