Q: How can I create a group for a certain meeting?
A: Go to Calendar, choose the meeting event for which you want to create a group, and click the Create a meeting group icon on your event card.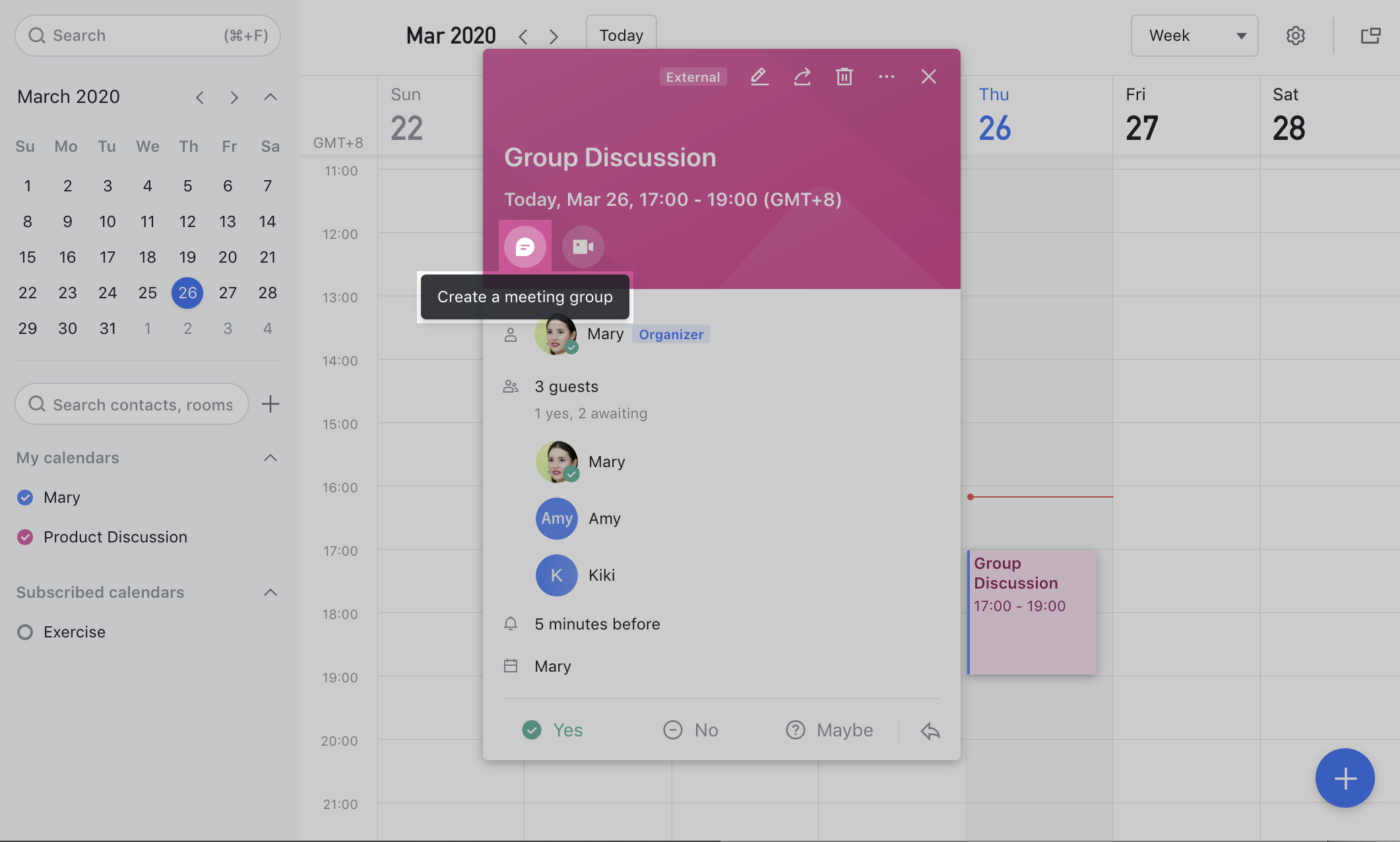 Q: Will the meeting group be disbanded if I delete the event?
A: Yes, it will be disbanded if the event is deleted, so please make sure there is no important information in the meeting group before deleting the event. In addition, if it is a repetitive event, the meeting group will be disbanded when all the events are deleted.
Q: How can I edit meeting notes?
A: Go to the group announcement of the meeting group to edit meeting notes. In a meeting group, the group announcement will default to a meeting notes template. You can click the View meeting notes icon in the sidebar of the group to enter the edit page. All group members can edit together.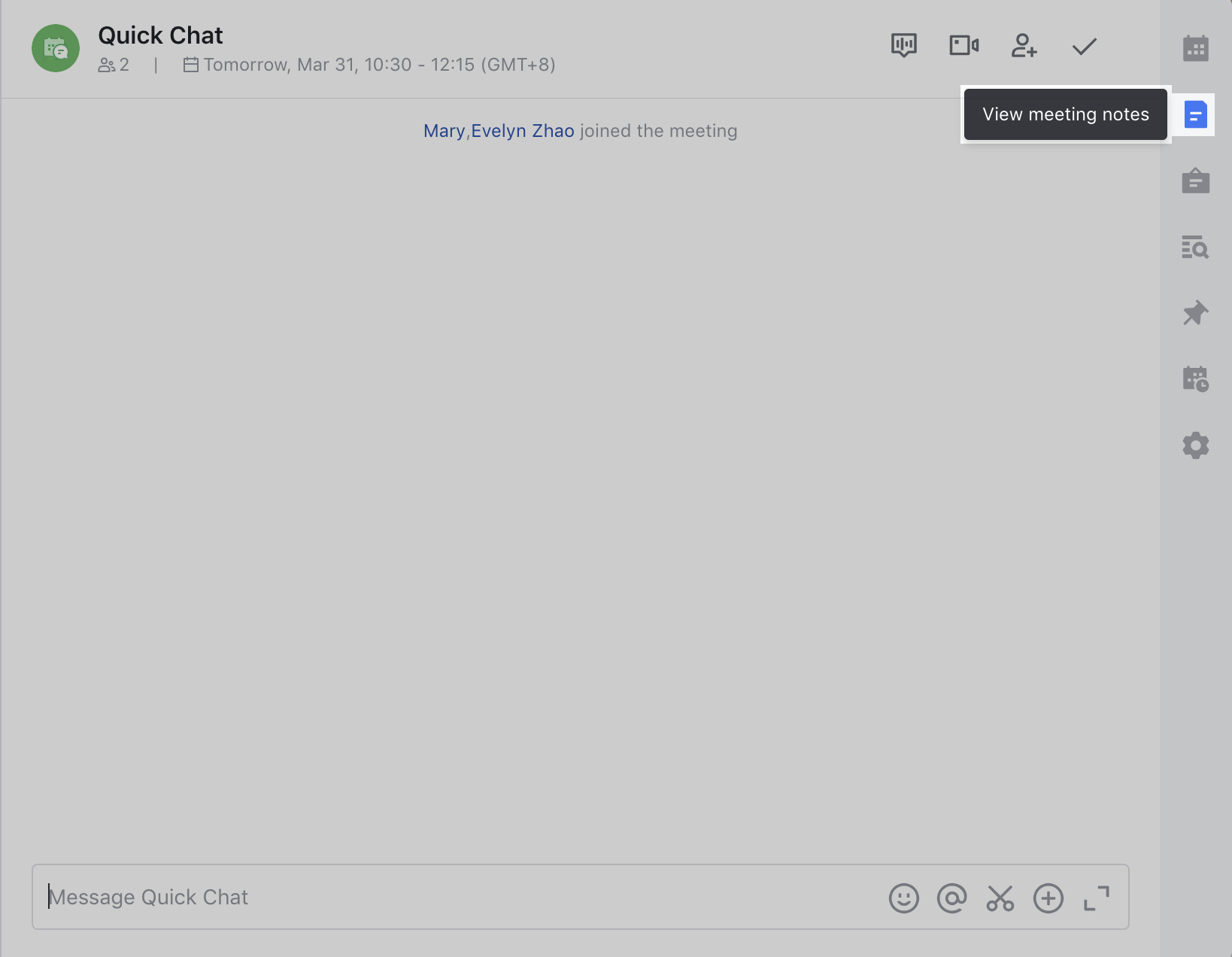 Q: Can group ownership be transferred? And if the owner leaves office, will the meeting group be disbanded? 
A: Meeting groups are the same as common groups, and group ownership can be transferred. In case the group owner leaves office, the ownership will be automatically and randomly transferred to other group member.
💗 If you have more questions, please click on your profile photo - Contact Support to chat with a customer service agent.