Larger audience and live chat during livestreams
When you start a livestream during a call or a meeting, you can now choose to allow either only the staff of your company or anyone with the link to watch the livestream. You can also sync the livestream to Douyin and Xigua Video to share with a larger audience.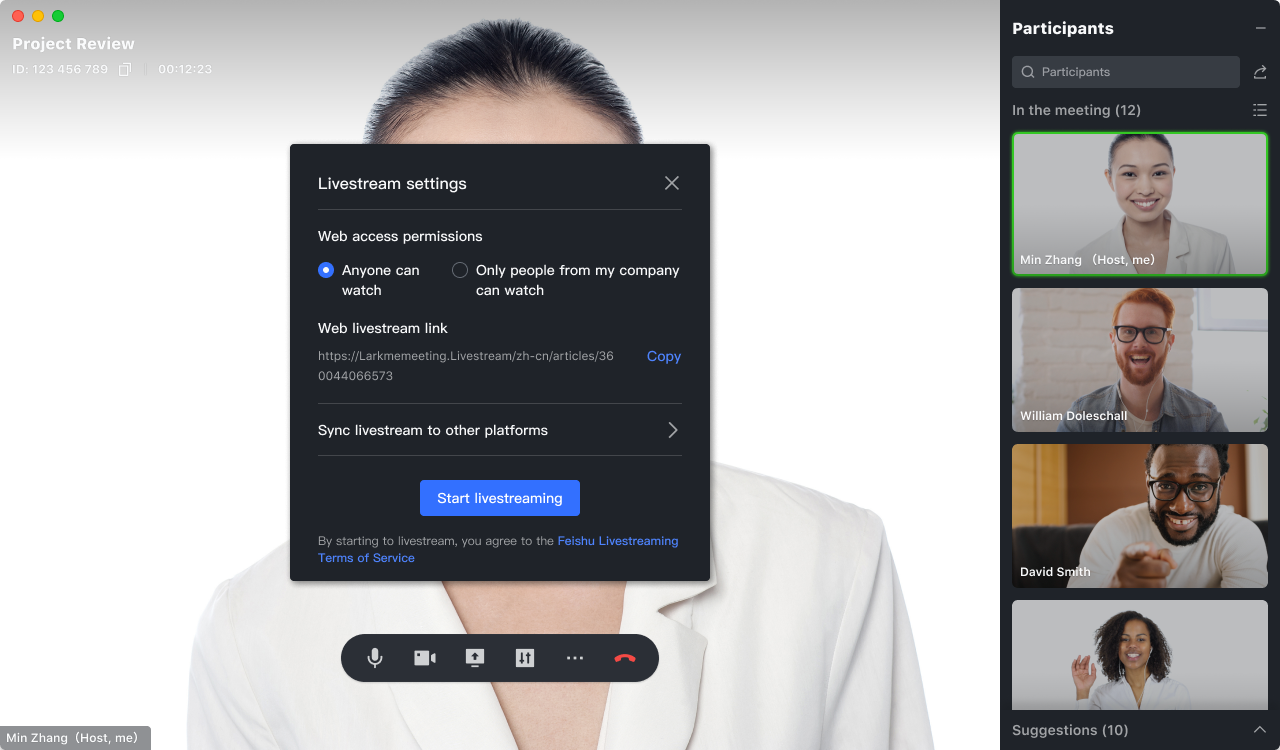 During a livestream, the audience can join a live chat after logging into their Feishu account. The host of the livestream can manage the live chat by pining, deleting, and banning comments when necessary. The participant list now displays on the livestream page.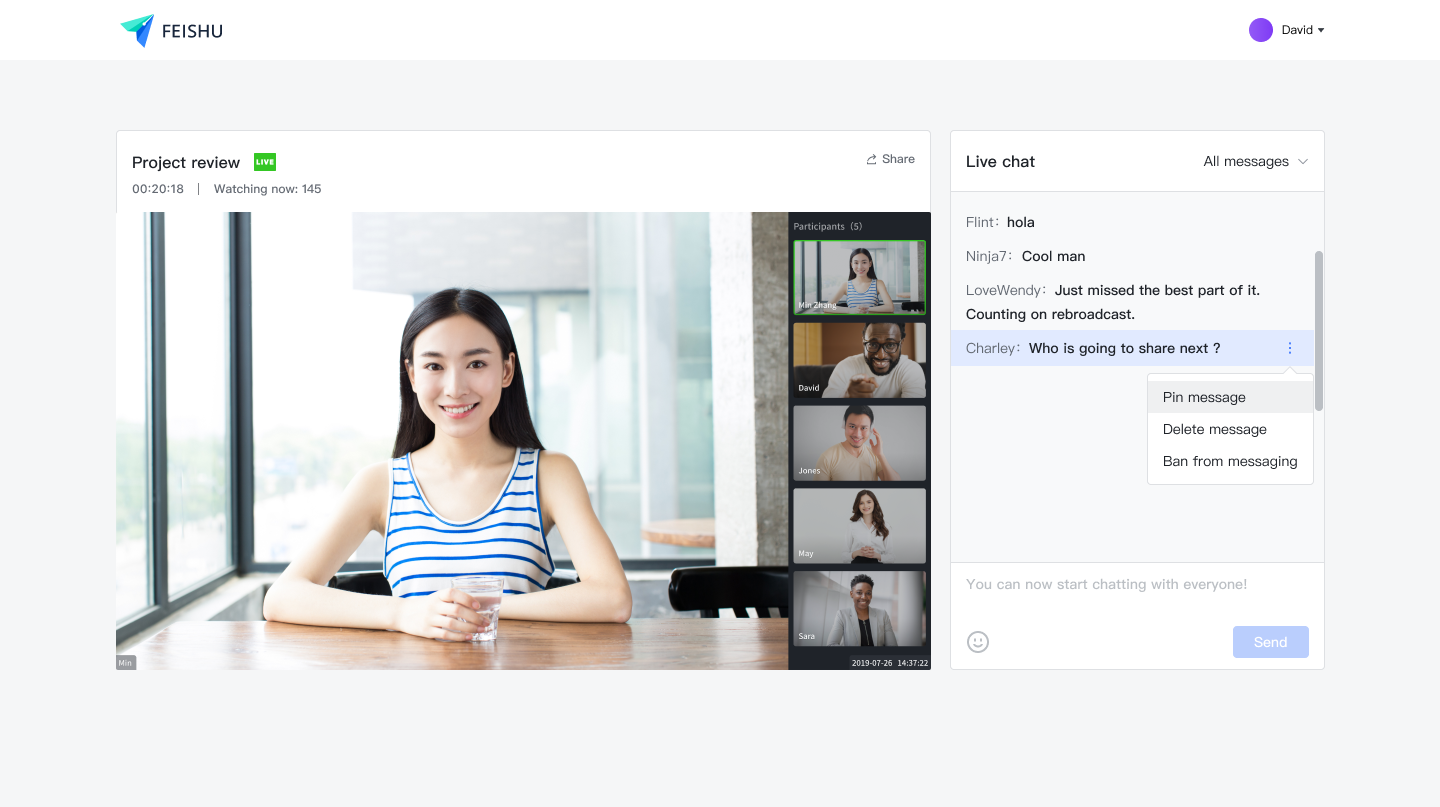 You cannot only livestream a group meeting but also a one-on-one call. Once the other participant of the call agrees to your livestream request, you can start livestreaming right away.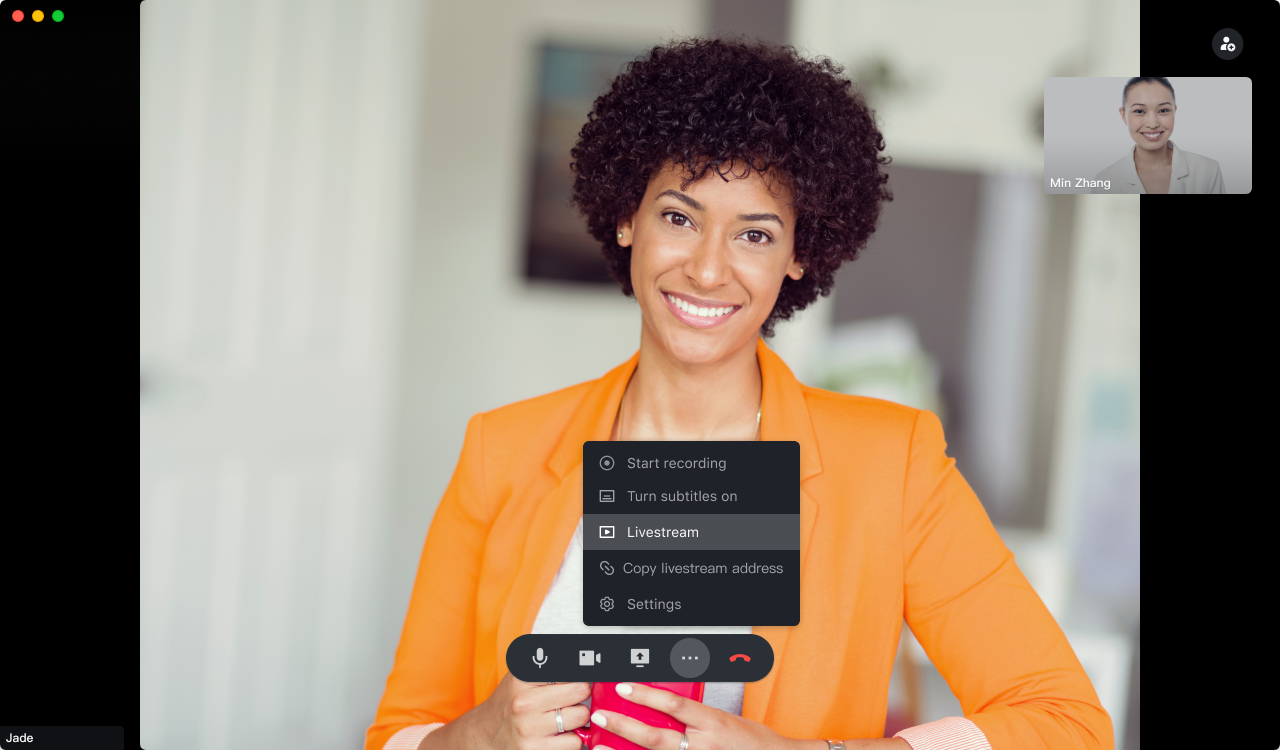 During calls and meetings, you now get a notification if your connection is unstable. Find more details in
Settings for calls and meetings
Meetings Settings
is now added to
Settings
, allowing you to customize the setup when needed.