Applicable scenario: Workplace communication
Functions: Messenger
Communication is everywhere in the workplace, and adequate communication skills are essential in any working environment. Traditional workplace communication involves phone calls, emails, and face-to-face conversations. As mobile technology heralds in a new era of IM, the most common workplace communication style is the exchange of messages. It could be said that IM allows people to have discussions in any virtual meeting room.
However, in Feishu, the idea of communication embraces a whole lot more possibilities. As a powerful office suite, Feishu offers a diverse range of communication methods, including, but not limited to, private and group chats as well as call and video meetings.
Without further ado, let's see how to master the art of communication with Feishu.
Reply with emoji
A heart emoji speaks faster than "thank you"
All emoji reactions to a message will be displayed below the message, which are readily visible to all group chat members. Sent a wrong one? No worries, you can always recall your emoji by clicking it again.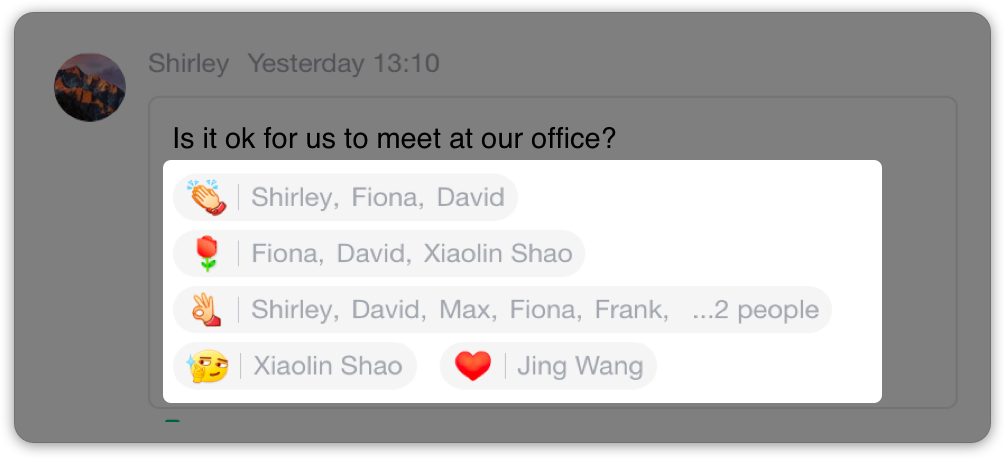 Forward
chat messages
No need to take screenshots or paraphrase messages by yourself
If you want to share your conversations with a third party, you don't need to repeat the whole thing, just select multiple messages and forward them into a new conversation.

Update group announcement
Notify group members with one click
Wanna notify all group members after editing a group announcement? Use the group announcement function to send a notification card. All group members can click on this card to view the announcement details.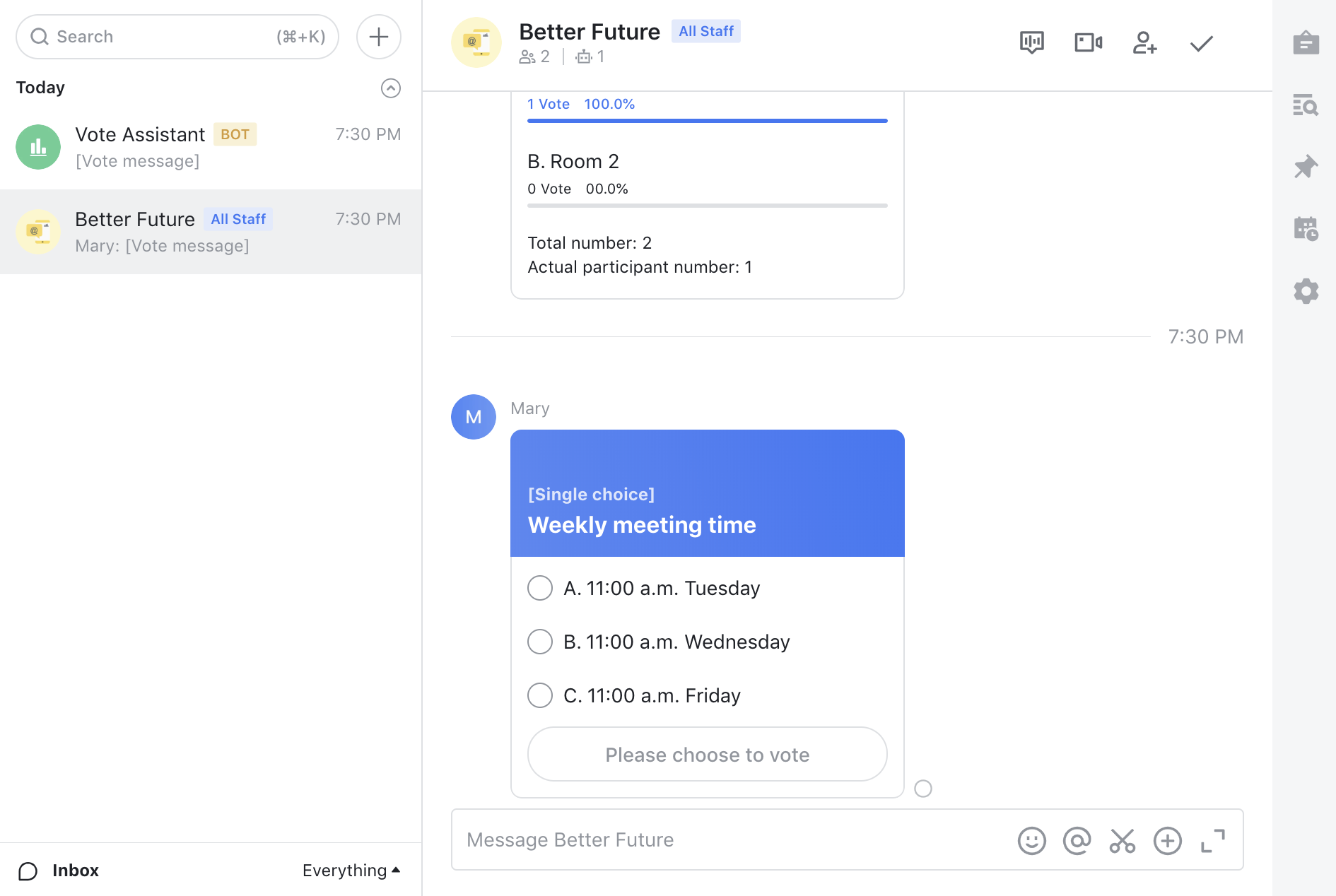 Fewer words and more efficiency - With Feishu, communications between team members can take various forms.
Have a look at the Help Center for more details. Feishu offers more than just communications. Try it out yourself!