This article will show you what makes Feishu suite stand out and how to use Feishu to improve your communication skills. 
Applicable scenario: Workplace communication
Functions: Calendar, Docs
Communication is everywhere in the workplace, and adequate communication skills are essential in any working environment. Traditional workplace communication involves phone calls, emails, and face-to-face conversations. As mobile technology heralds in a new era of IM, the most common workplace communication style is the exchange of messages. It could be said that IM allows people to have discussions in any virtual meeting room.
However, in Feishu, the idea of communication embraces a whole lot more possibilities. As a powerful office suite, Feishu offers a diverse range of communication methods, including, but not limited to, private and group chats as well as call and video meetings.
Without further ado, let's see how to master the art of communication with Feishu.
Make comments in Docs
Solve the issue by leaving some comments
Select content in the document to make a comment, which will appear at the right hand of the body text. If you @mention a teammate in the body text or comment, the mentioned person will automatically receive a Feishu notification.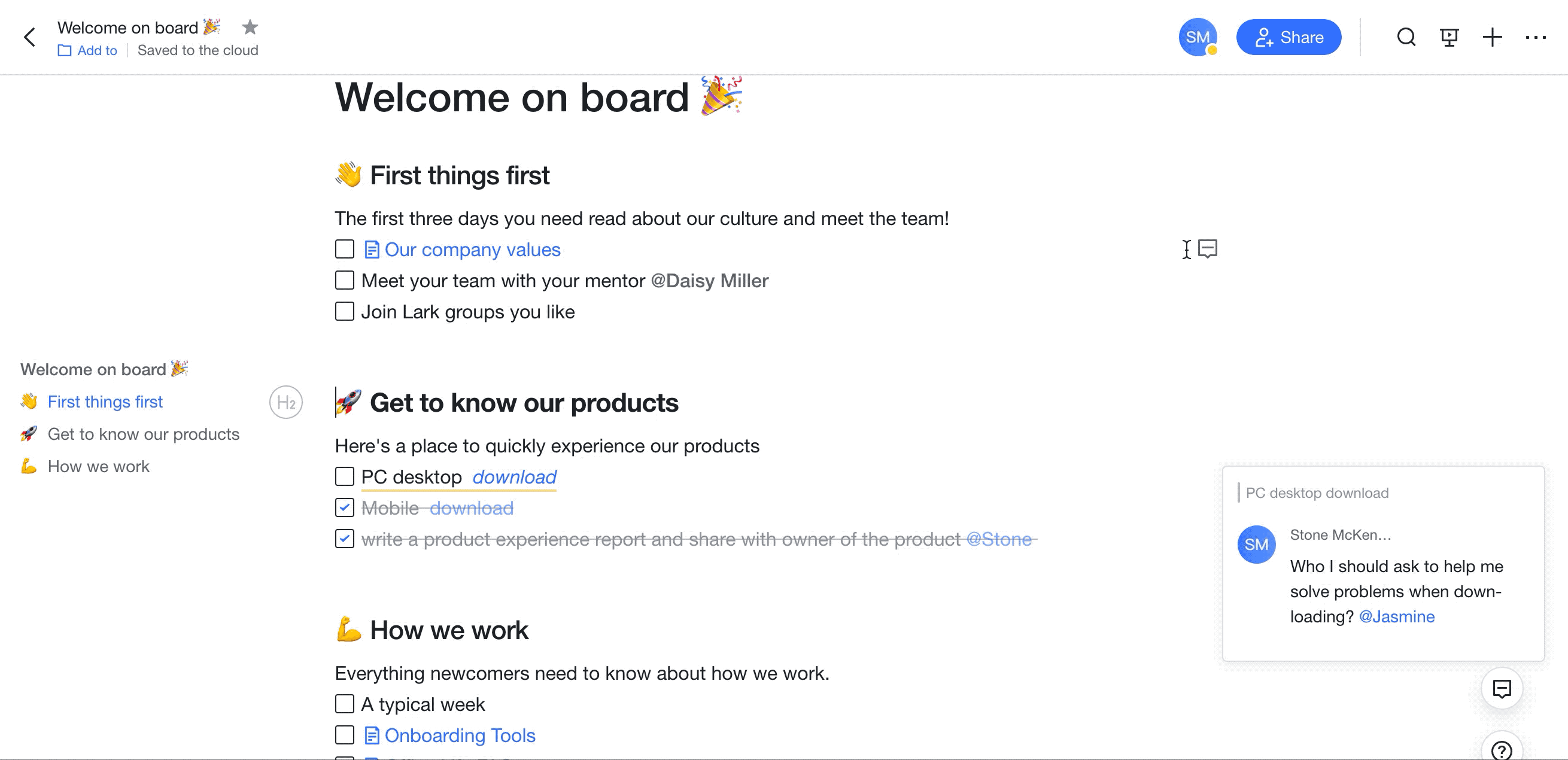 Request document permissions
No need to say "I would like to read this document because...", just send a request right away
If you find yourself with no permission to read, edit or share a document, you can send a permission request to the document owner. Leave a note if needed.
Reply to event invitation card
All you need is one click
When you view the event details, you can click one of the options at the bottom of the card: Yes, No, or Maybe. Moreover, you can also click the arrow icon at the bottom of the card to leave a message. In this way, your message will be sent to the inviter.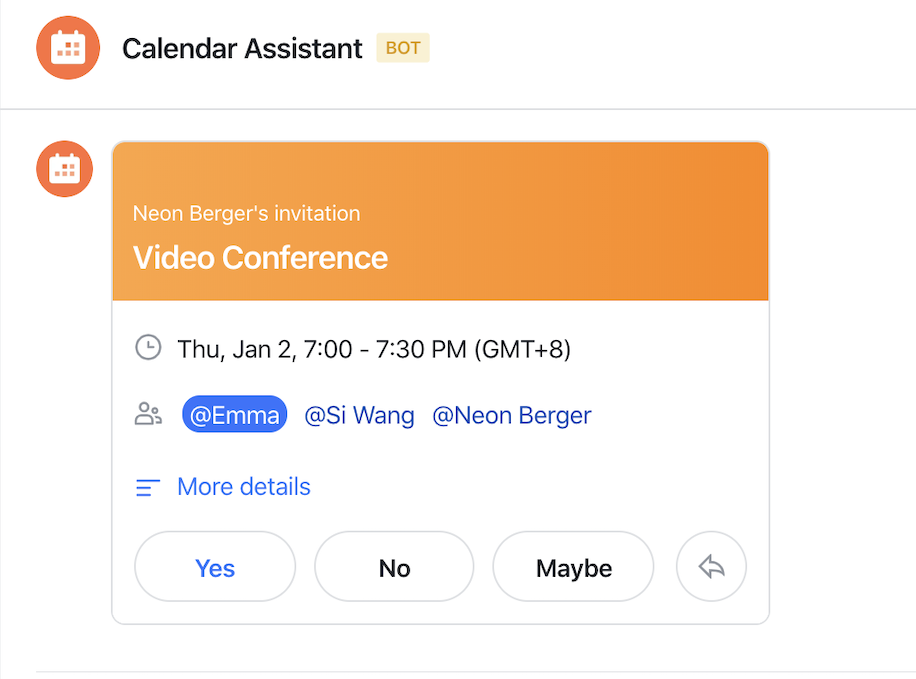 Many new users may wonder: What is "office suite"? What is the advantage of suite over non-suite?
To answer this, let's use an example: Instead of designing Feishu inbox as a mail inbox that holds a pool of messages, we designed it as an information distribution center. Therefore, people can distribute document permissions and create calendar events for all group chat members. By blurring the line between different tools, we allow users to have truly integrated features at hand. 
Fewer words and more efficiency - With Feishu, communications between team members can take various forms.
Apart from the above communication methods, Feishu also provides a diverse range of interesting applications on Workplace. Have a look at the Help Center for more details. Feishu offers more than just communications. Try it out yourself!