This article describes how to download emails.
You can download Feishu emails and save them as eml files. Once downloaded, you can open the Feishu emails with other email softwares. This function is currently only available on desktop.
Click "..." at the top right and select
Download this message
.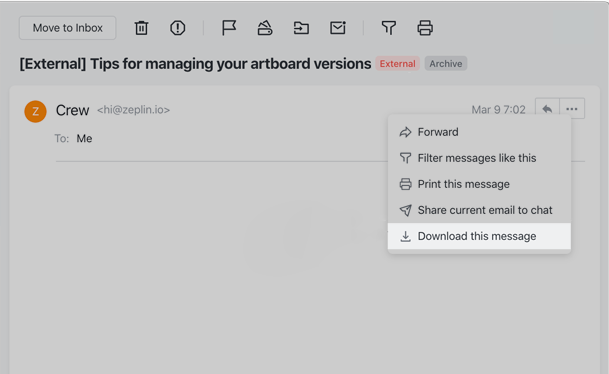 Edit the email file name and select a location to save the file. Click
Save
to finish.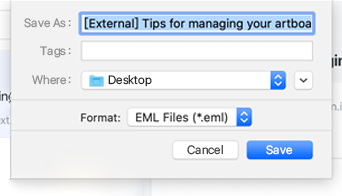 🥳 You have learned how to download emails.
💕 If this article does not solve your problem, you can click on your
profile photo - Contact Support
to find answers.