Specify Take a photo as the only option when members upload a check-in image in the Check In app.
Q: In the check-in template, how do I
it mandatory for everyone to take a photo on the spot and upload it as the check-in image?
A: Note: You must be a department supervisor or a check-in group manager to use this function.
Open the Check In app in your mobile, go to Team - Groups that I'm managing - Department - Set template, and click the + icon to create a new template. Specify a title and description for your template, and click Add question. Select Image, and check Camera as Photo source. You can leave the Select from gallery option unchecked to limit Camera as the only option for your team members to check in.
With the Add Watermark option, you can also specify whether to add watermark on the check-in images.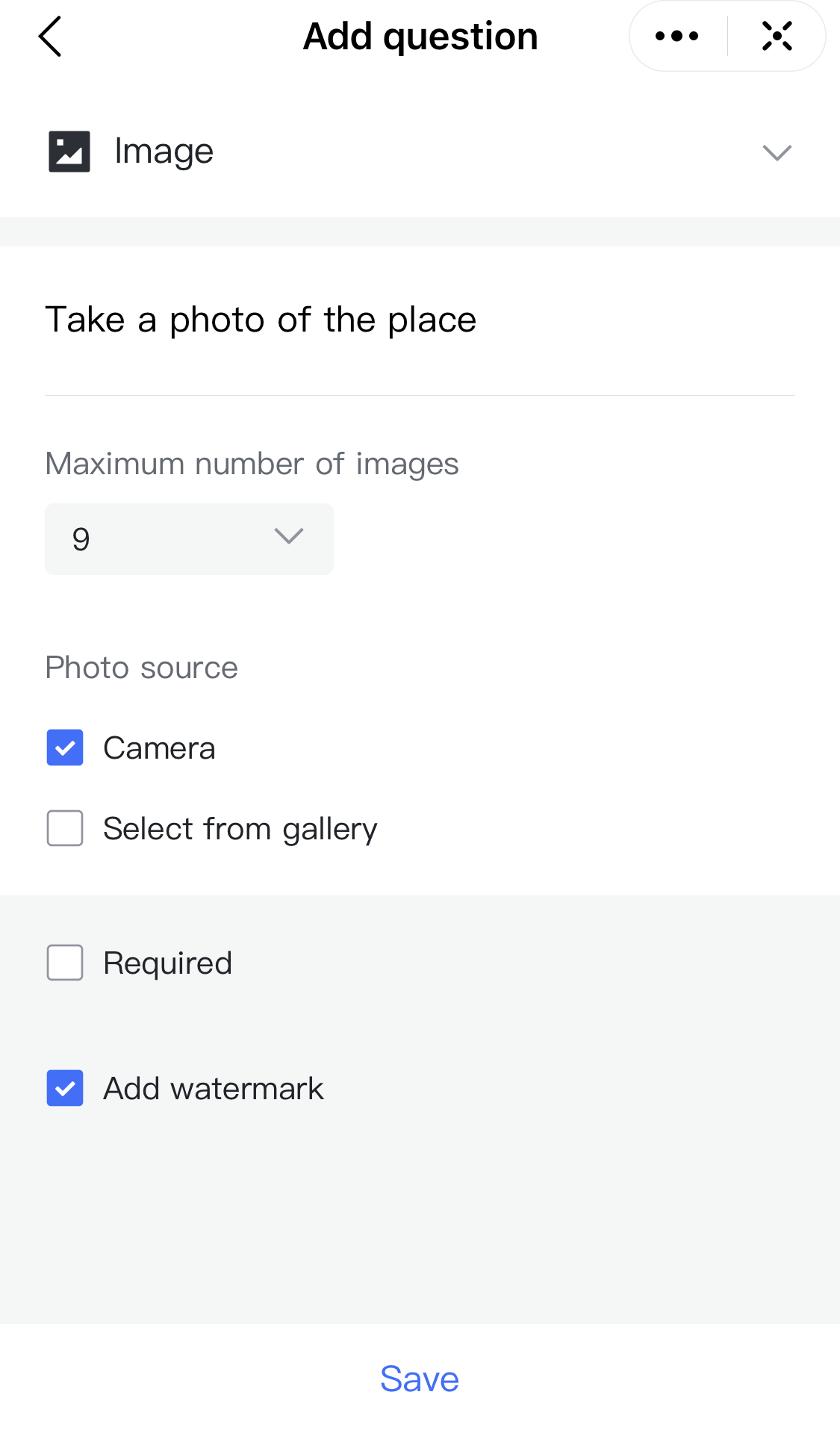 For more information about configuring and using Check In, see Use Check In on Feishu.