Feishu Mail is deeply integrated with Feishu Calendars, Docs and Messengers. With Feishu Mail, team members can directly manage their emails on Feishu without downloading another app, which makes it easier for teams to communicate and collaborate.
Feishu Mail uses the same edition as Feishu, and the free edition has 500GB of email storage. If needed, you can purchase extra email storage. The Enterprise edition has unlimited storage,
click here
for more details.
1.

​

Enter Admin, go to

Settings

and select

Data Migration

. Click

Email migration

.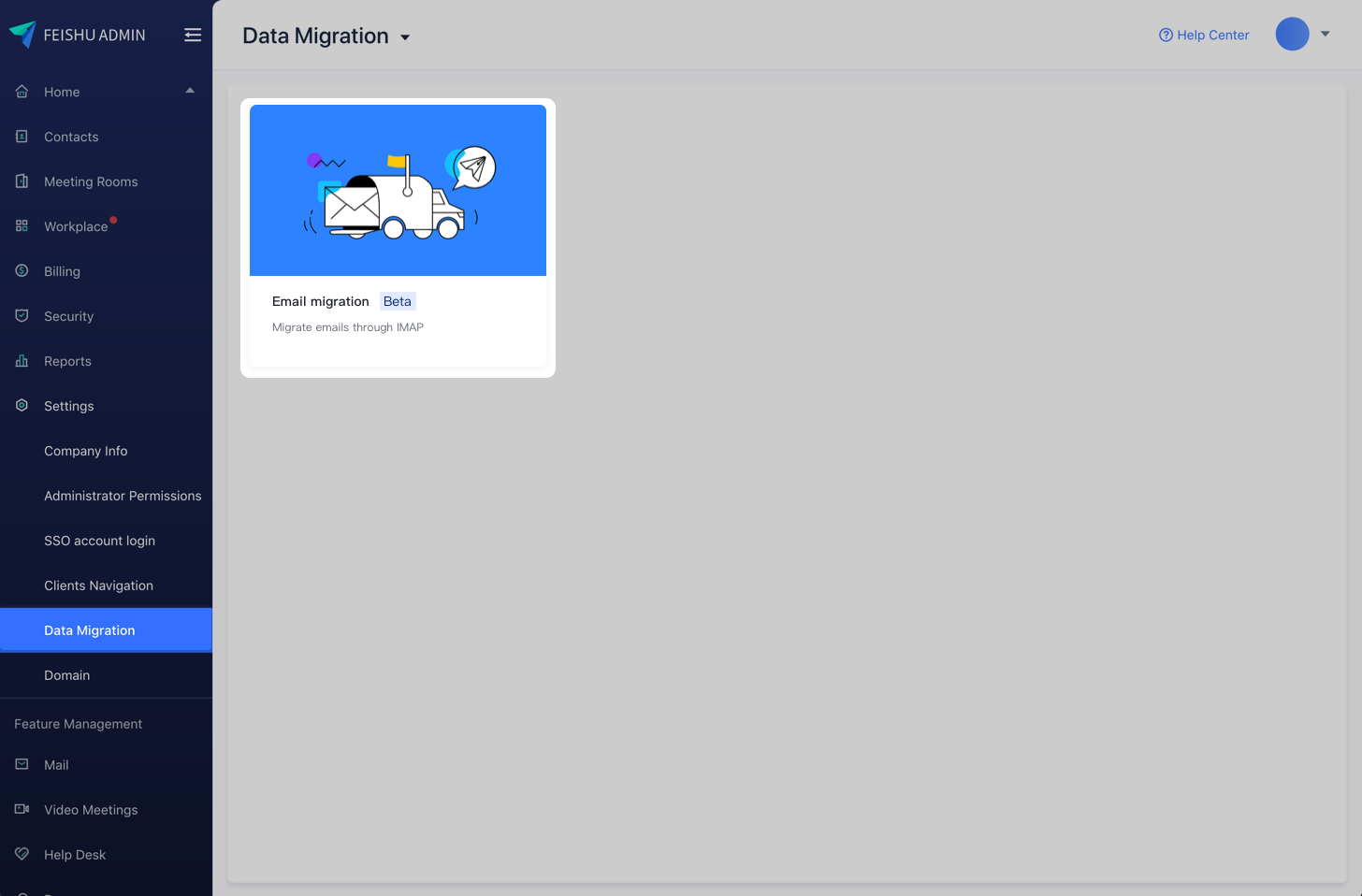 2.

​

Select the target domain to migrate emails and click

Next

.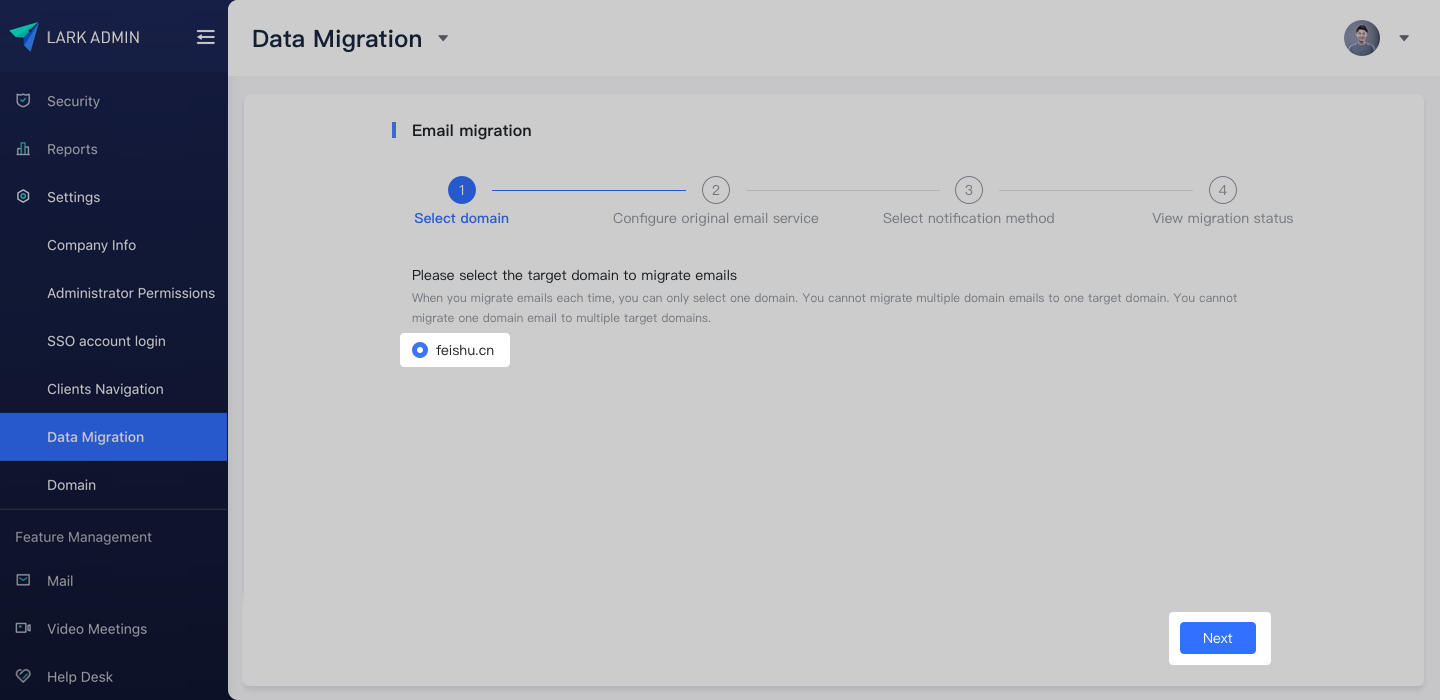 3.

​

Select email server, enter IMAP and port. Enter account and password to verify. Click

Next

.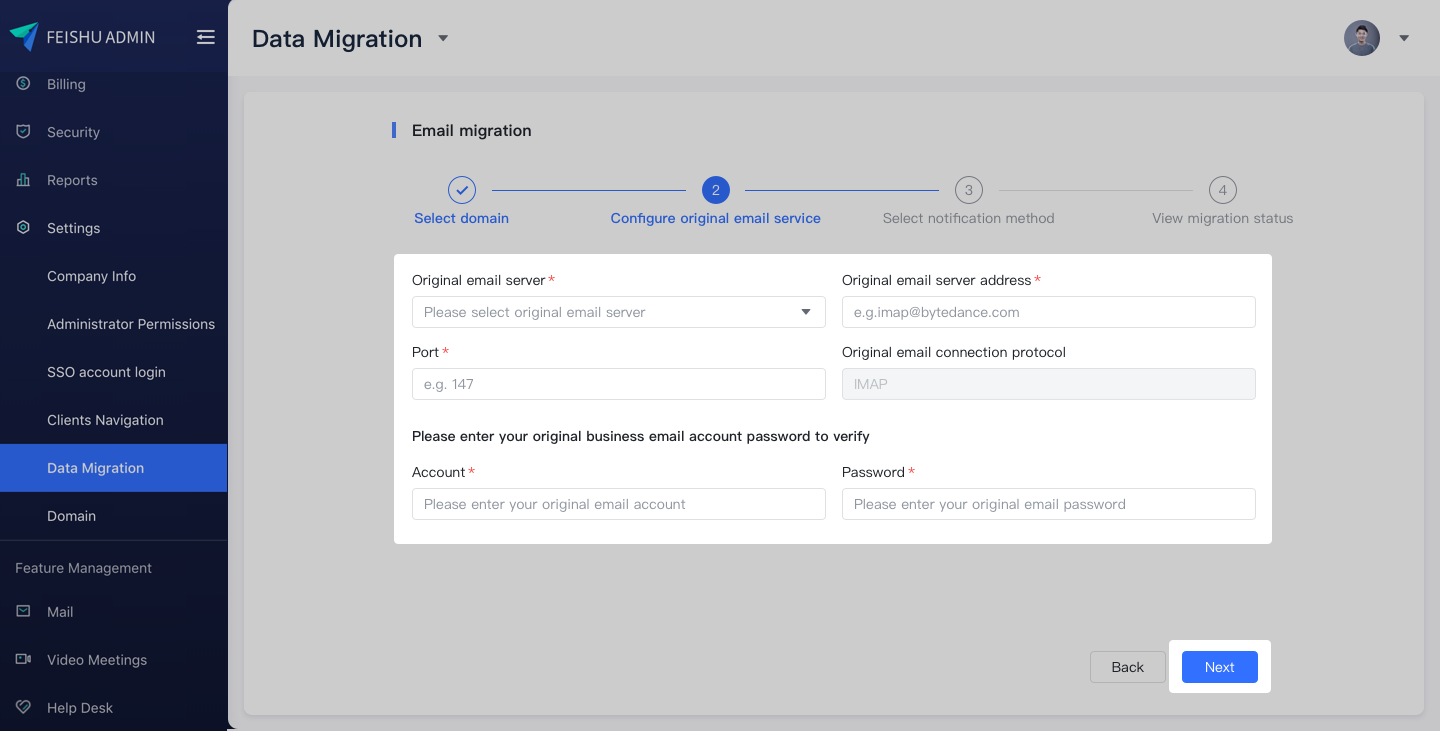 4.

​

Select deadline for email migration and click

Next

.
Note: The team members need to finish migration before the deadline, please make sure they have enough time to migrate.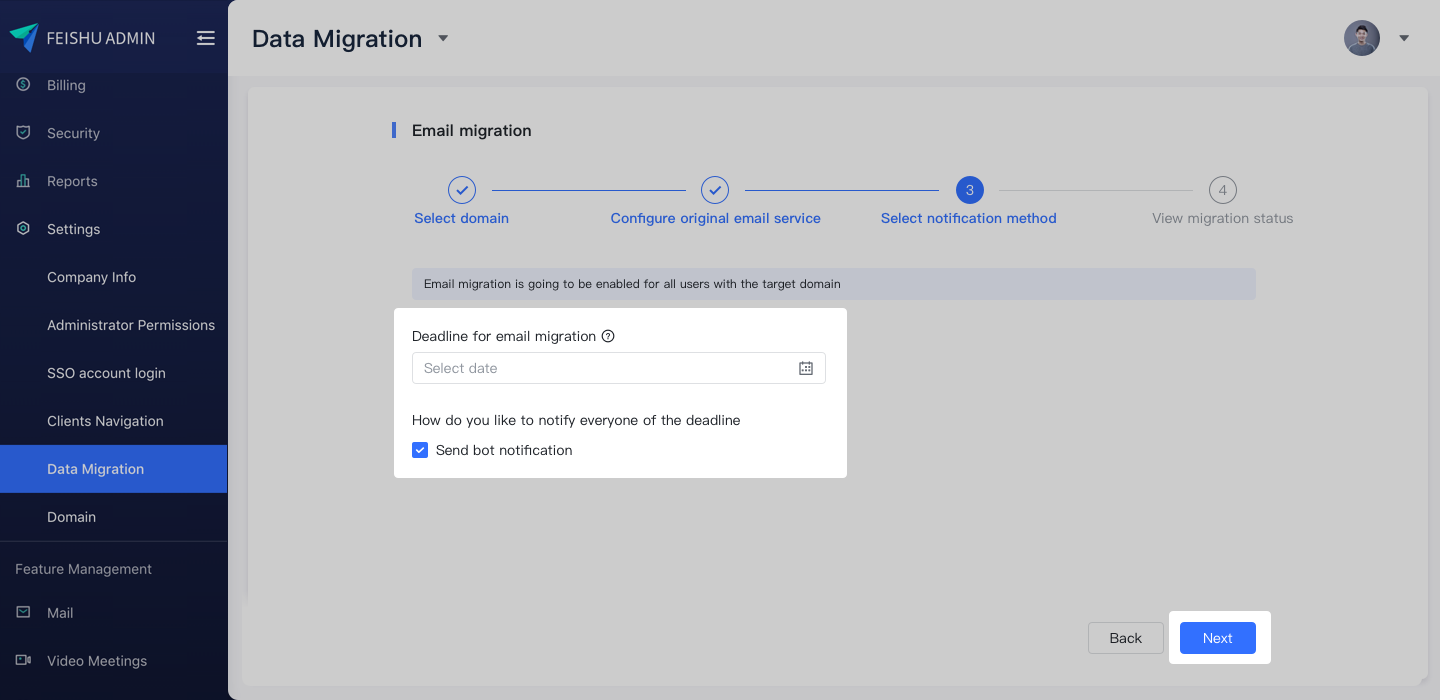 5.

​

Start migration and you can view migration status.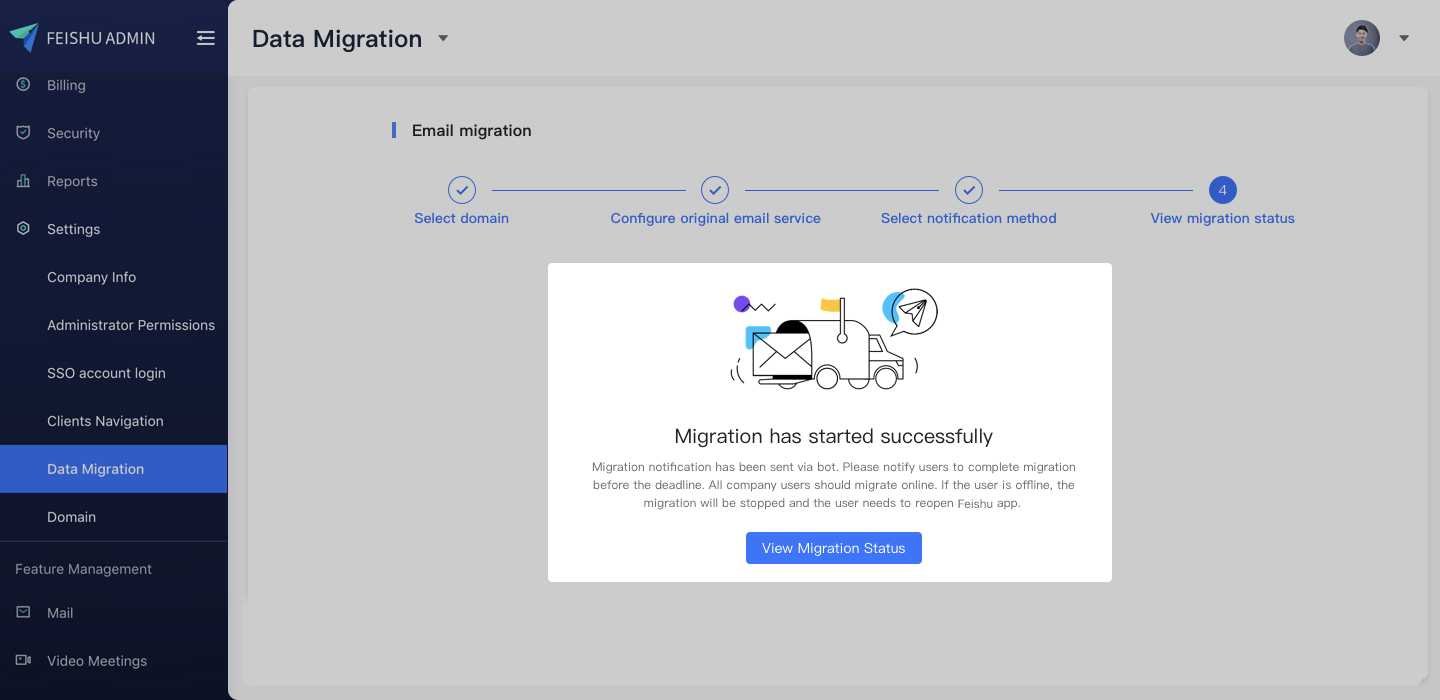 Q: Is there any storage limit for Feishu Mail?
A: Feishu Mail offers each tenant 500GB of mail storage for free. When the storage is insufficient, you can purchase extra services.
Q: What if the verification takes more than 24 hours and still fails?
1.

​

Make sure that all record parameters are configured correctly.
2.

​

Contact customer service of the domain provider to ensure that the records are in effect.
3.

​

If you've done the above and still fail, please contact Feishu Customer Service.