This article describes how to use
Check In
on Feishu.
•

​

Check In

is an app with precise positioning, consisting of two parts: mobile app and

Check In Admin

on desktop. The mobile app is used by employees to check-in with one click and by supervisors to manage check-in statistics. Administrators with relevant permissions can view the team check-in statistics, set up check-in groups, and manage user permissions in

Check In Admin

.
•

​

The roles of

Check In app

and

Check In Admin

, as well as their corresponding permissions are as follows:


Guide for members of departments / check-in groups
Members in check-in groups can use Check In app similarly as department members. Therefore, this section only shows how to use Check In app by department members as an example.
•

​

Turn on the location services on your phone before you check-in.

Open

Check In

when you arrive at the target place, and the system will automatically get your current position.
Note: You can correct your location by clicking Change, allowing you to locate different locations in the same building to help you check-in accurately.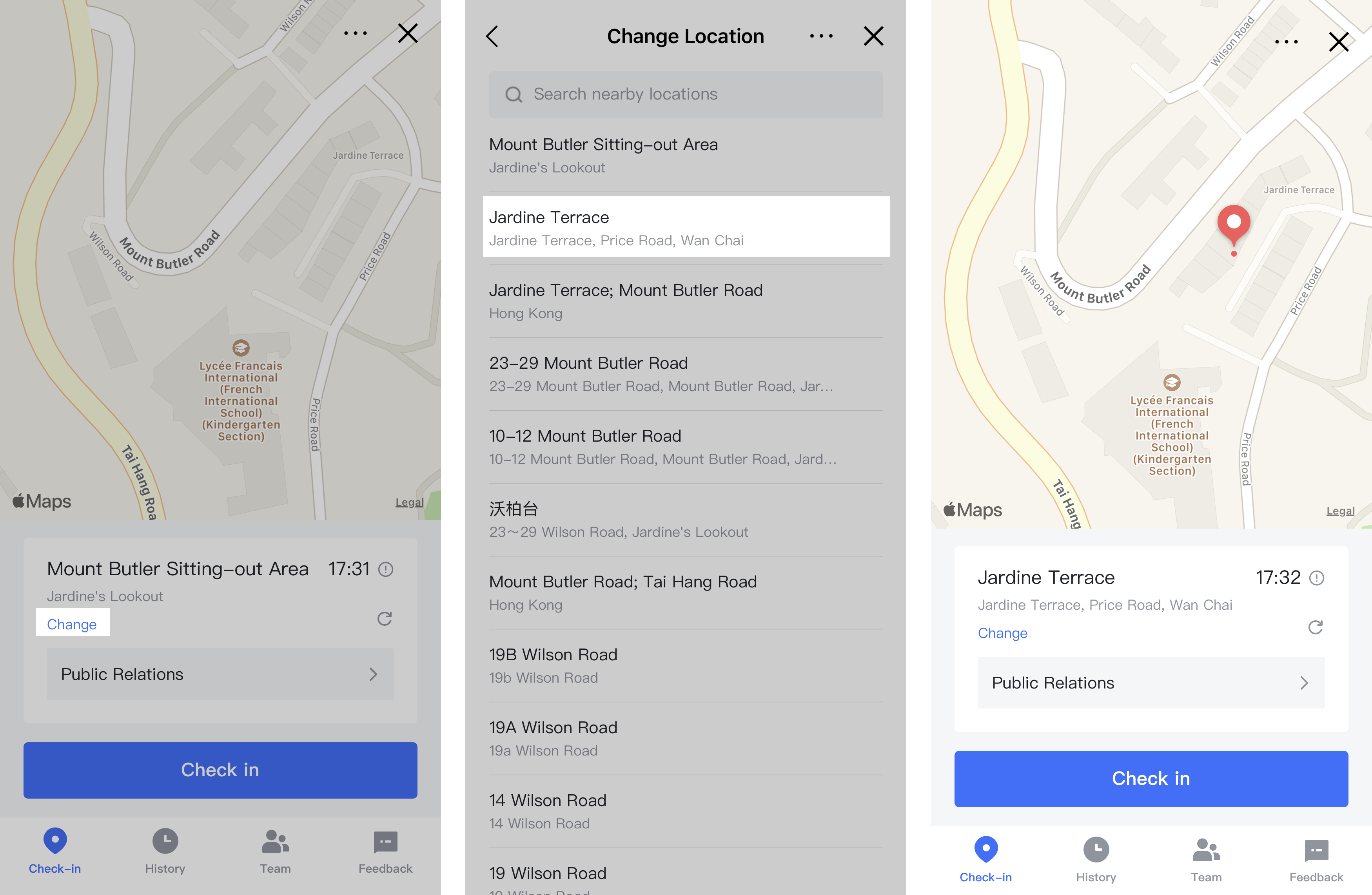 •

​

After confirming your location, choose who you

Report to

so the person you report to can view this check-in record.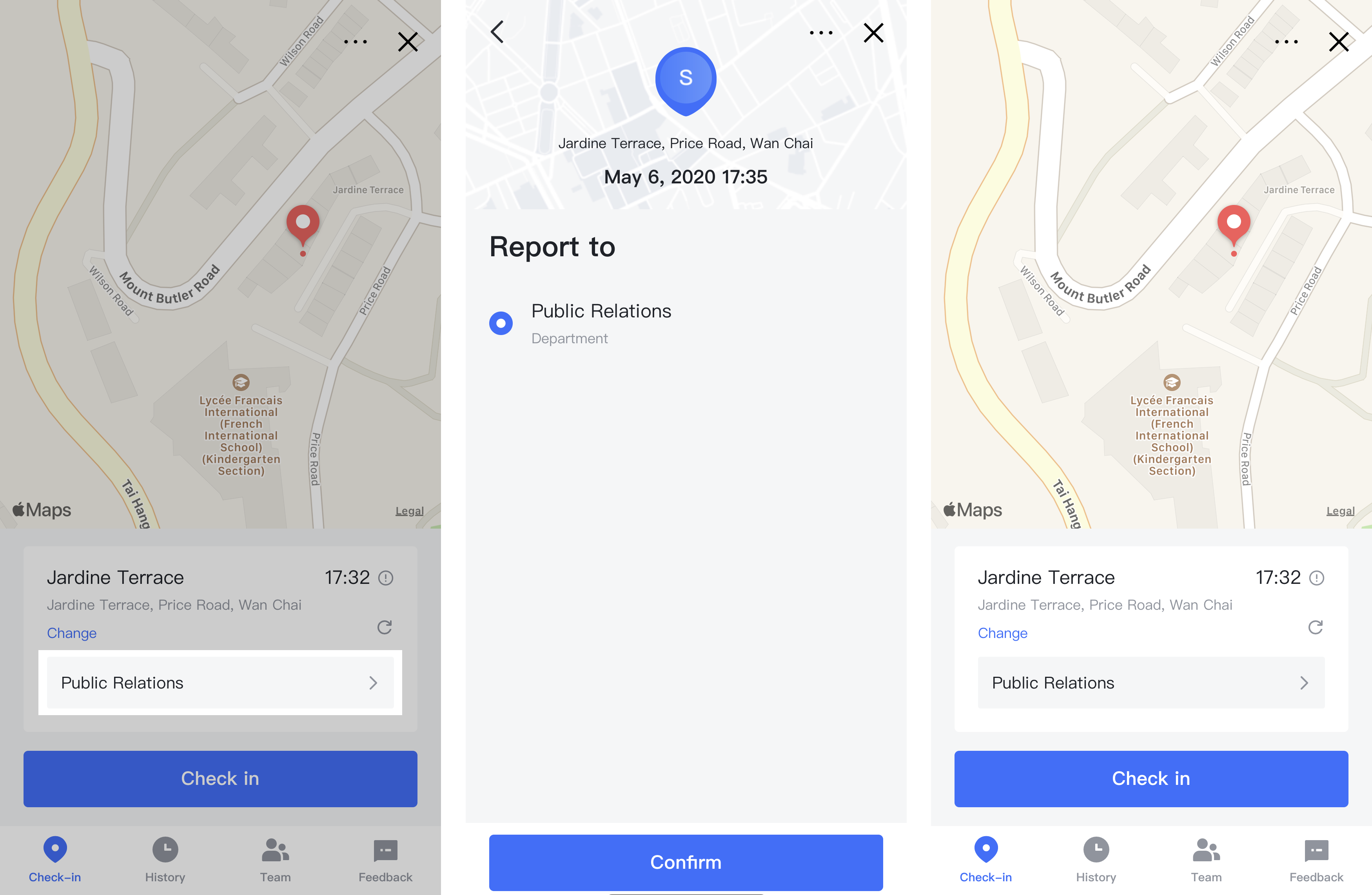 •

​

Click

Check in

after confirming your location and who you

Report to

. You can use a default template or the template provided by the department supervisor to fill in your check-in record. You can choose to

Skip

if you don't need to fill in the check-in record.
Note: Check-in records cannot be amended once submitted.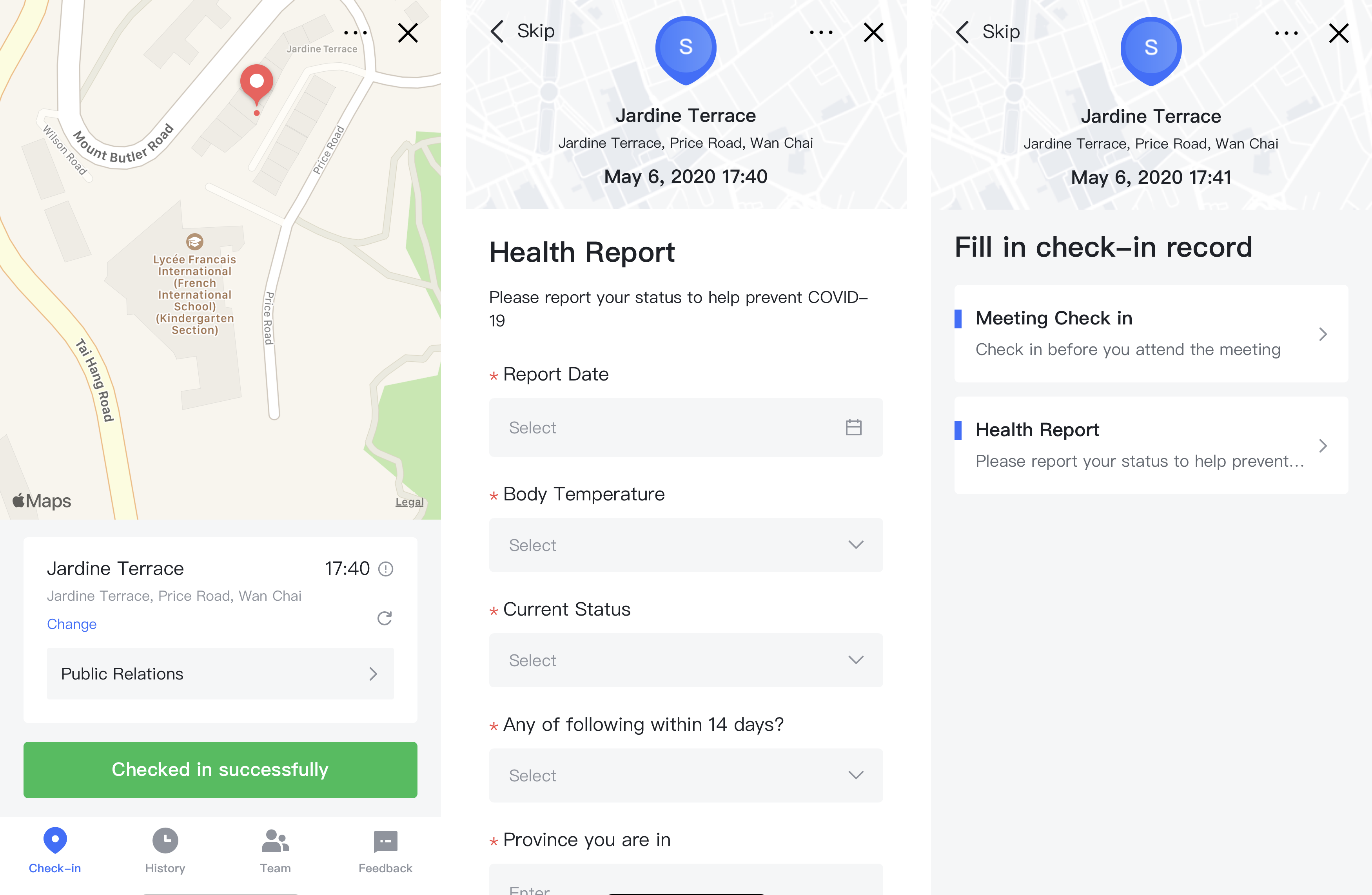 You can click
History
to enter the detail page to view check-in records and check-in locations, as well as click the grey area to view the content you filled in when checking-in.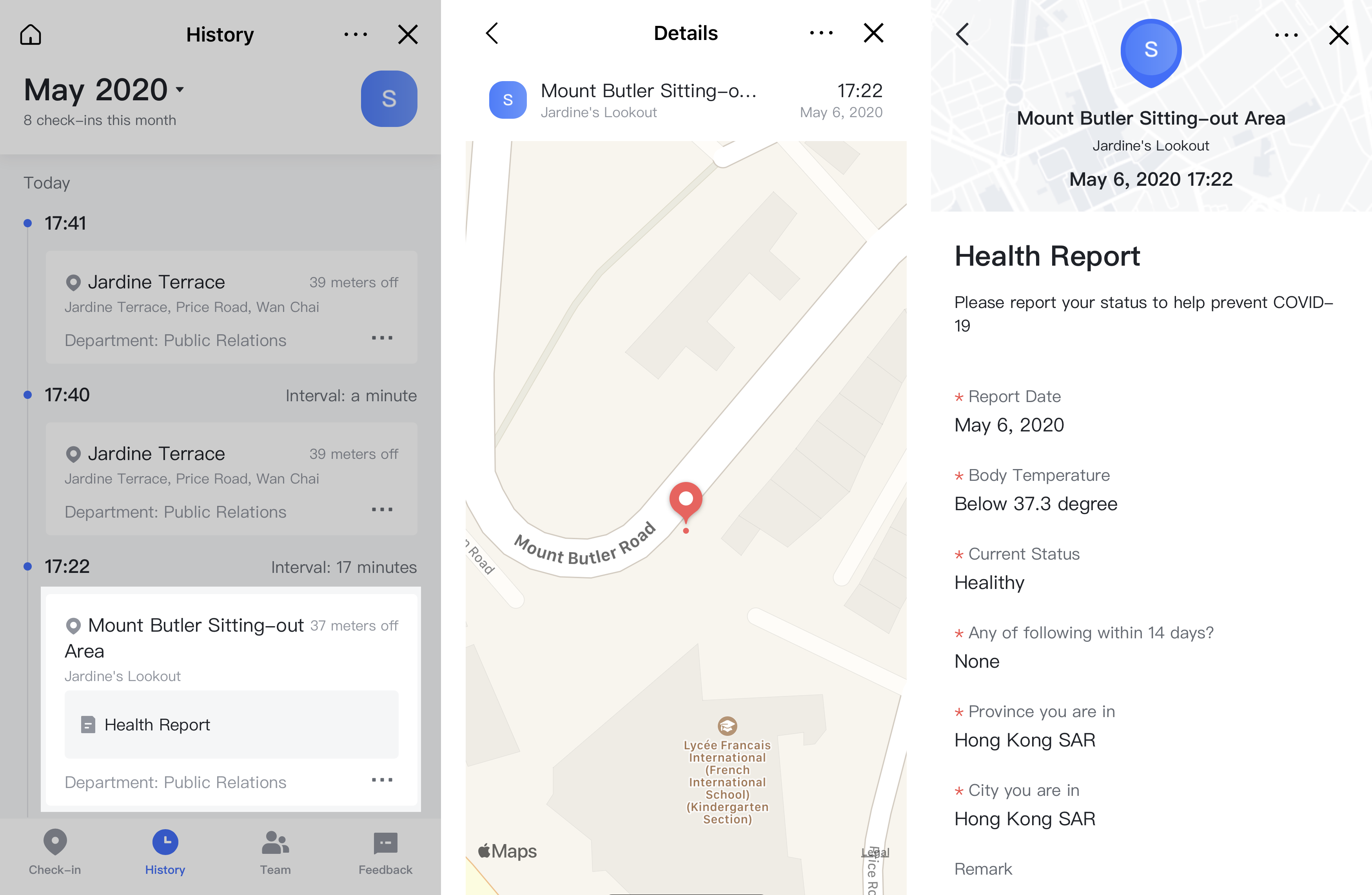 You can also click the date on the upper left corner (i.e. Apr 2020) to view previous check-in records on a monthly basis.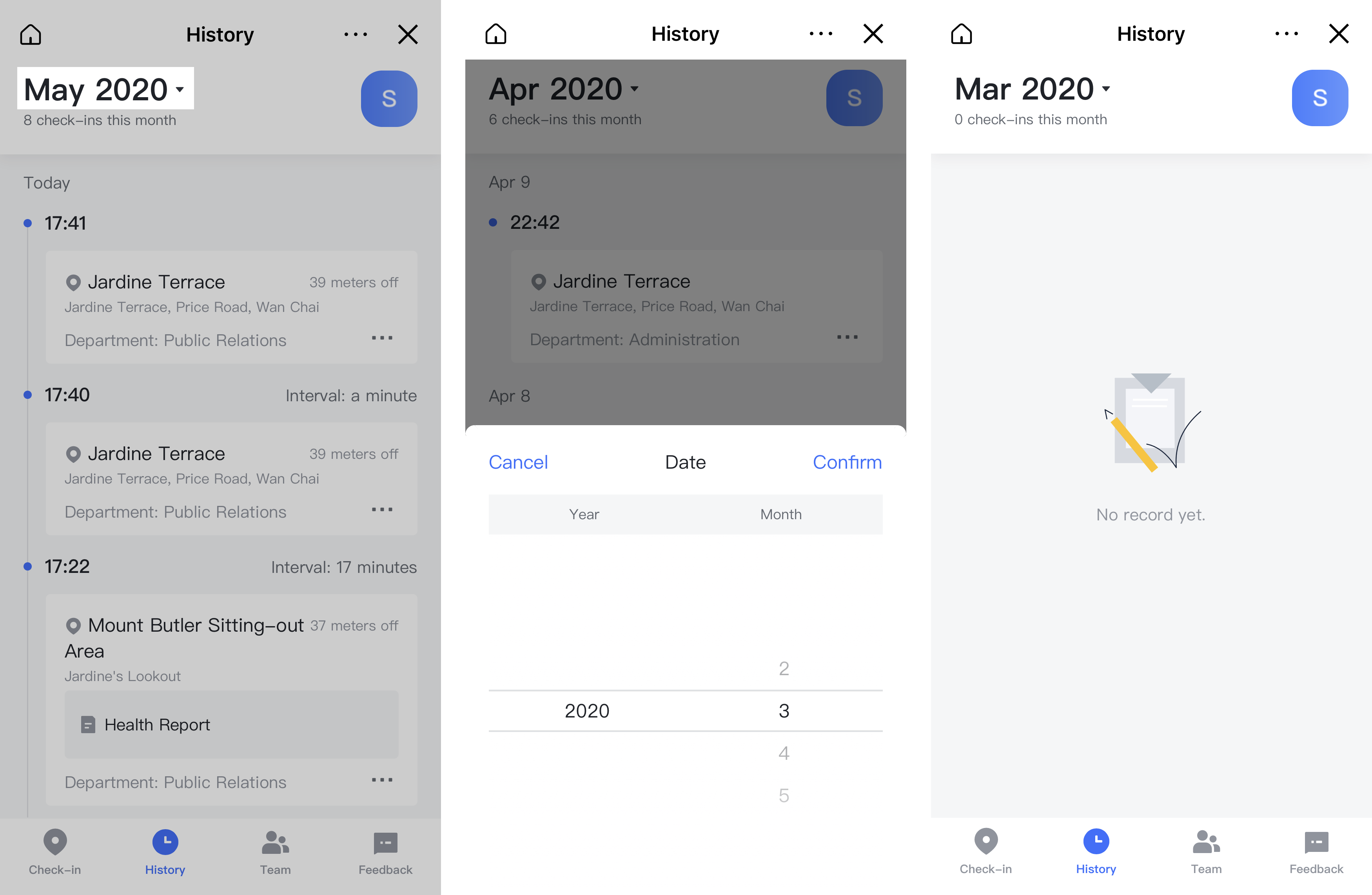 💕 Congratulations! Now you've learned how to use
Check In
app, give it a try! For more information about how to configure
Check In
, see
Configure Check In on Feishu
.
💕 If you have further questions not answered in this article, please search for
Feishu Assistant
on Feishu, or click your profile photo and choose
Contact Support
to find help. Feishu is with you as always.