1.

​

Use multiple ways to share a group chat
There are 3 ways of sharing a group chat: invitation card, group link, or group QR code. You can share them to invite contacts or friends to join Feishu group chats.
Invitation card: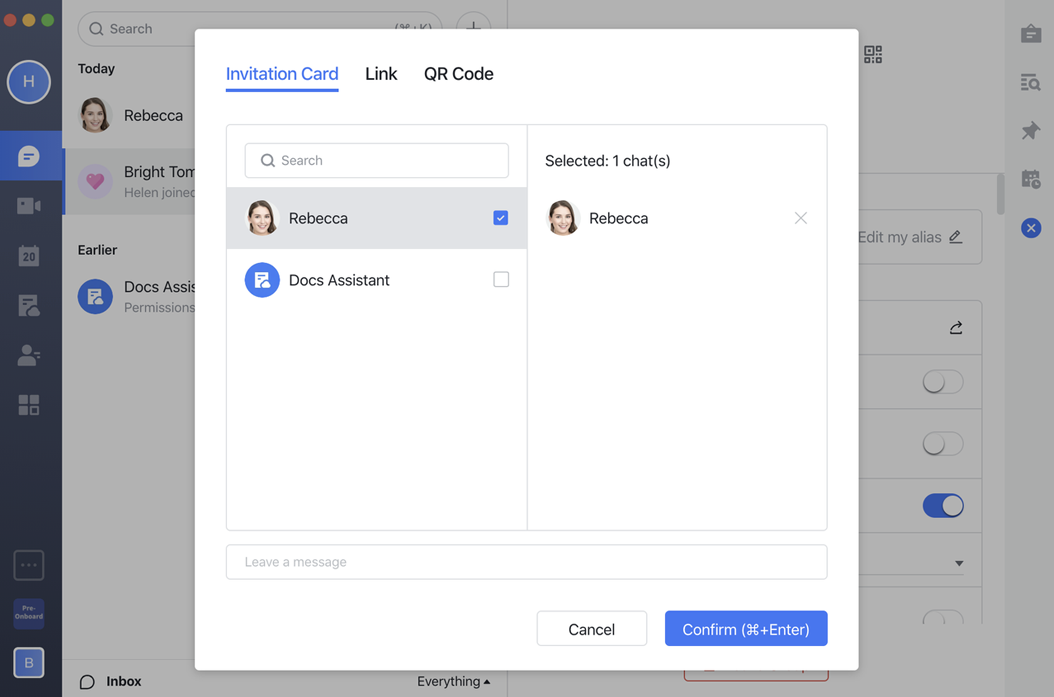 Group link: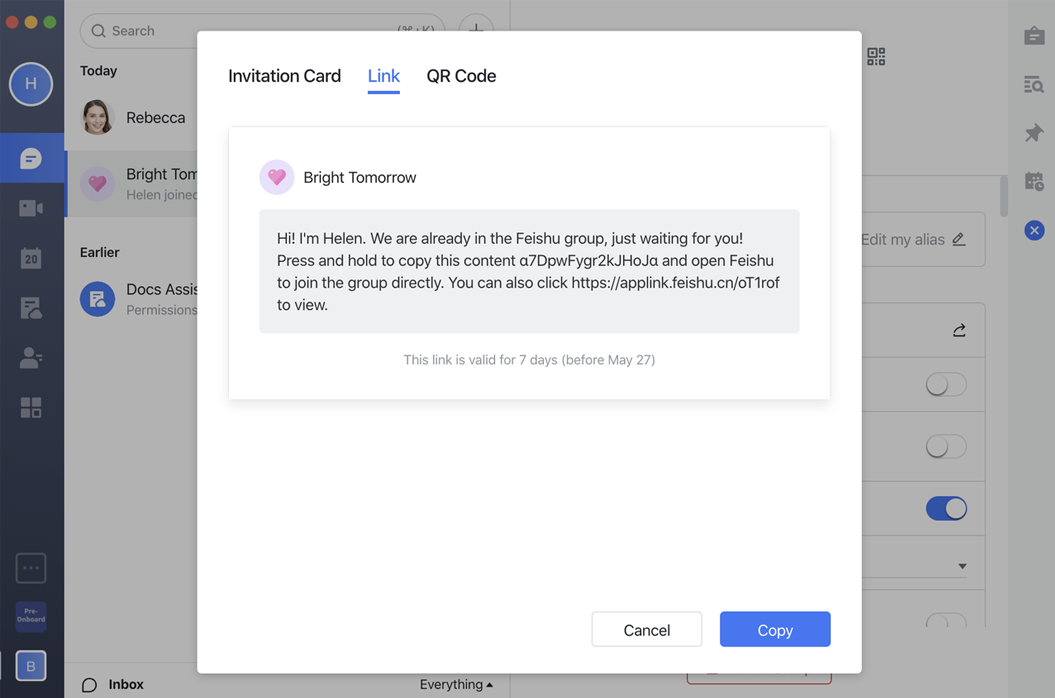 Group QR code: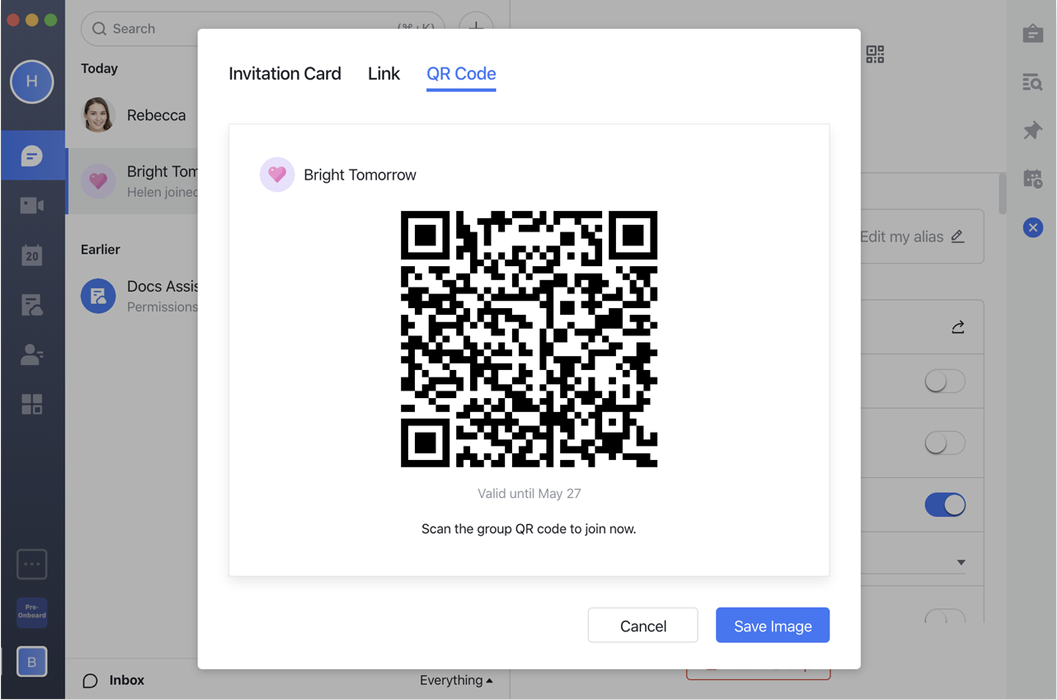 2.

​

Invite external contacts more quickly
You can add people from the
External Contacts
list when creating a new group chat.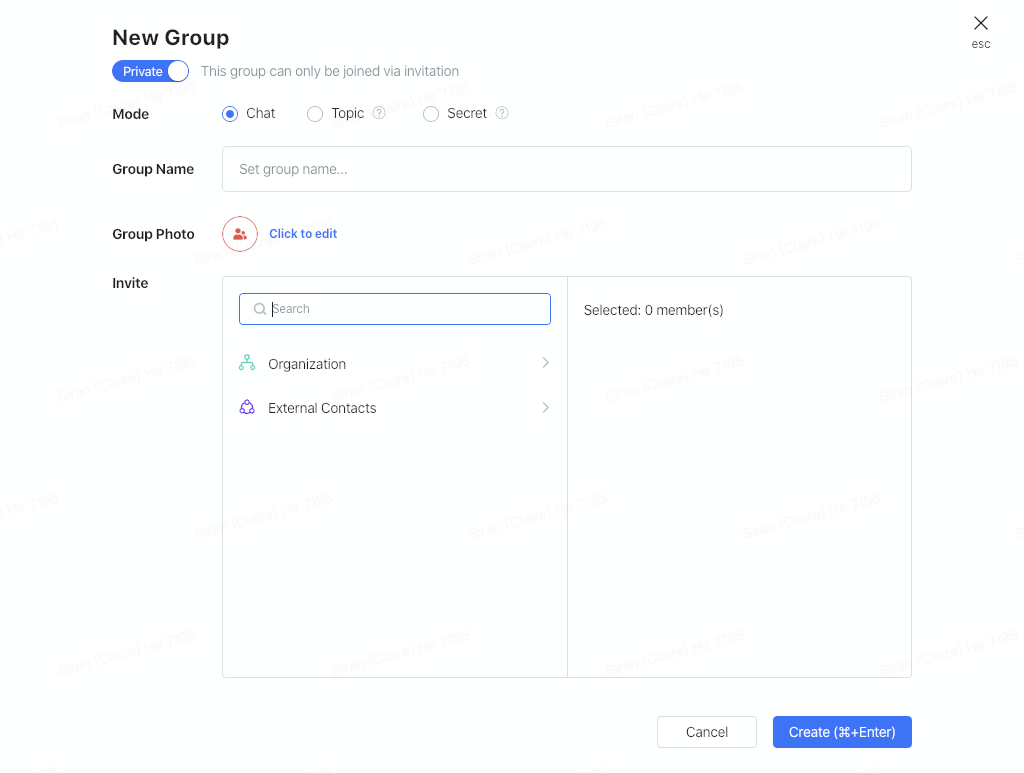 1.

​

Join teams via Team Code
Team Code is 8 characters long and contains only letters. You can easily join teams via
Team Code
or via Invite QR Code after clicking
Join the Team
on the signup page.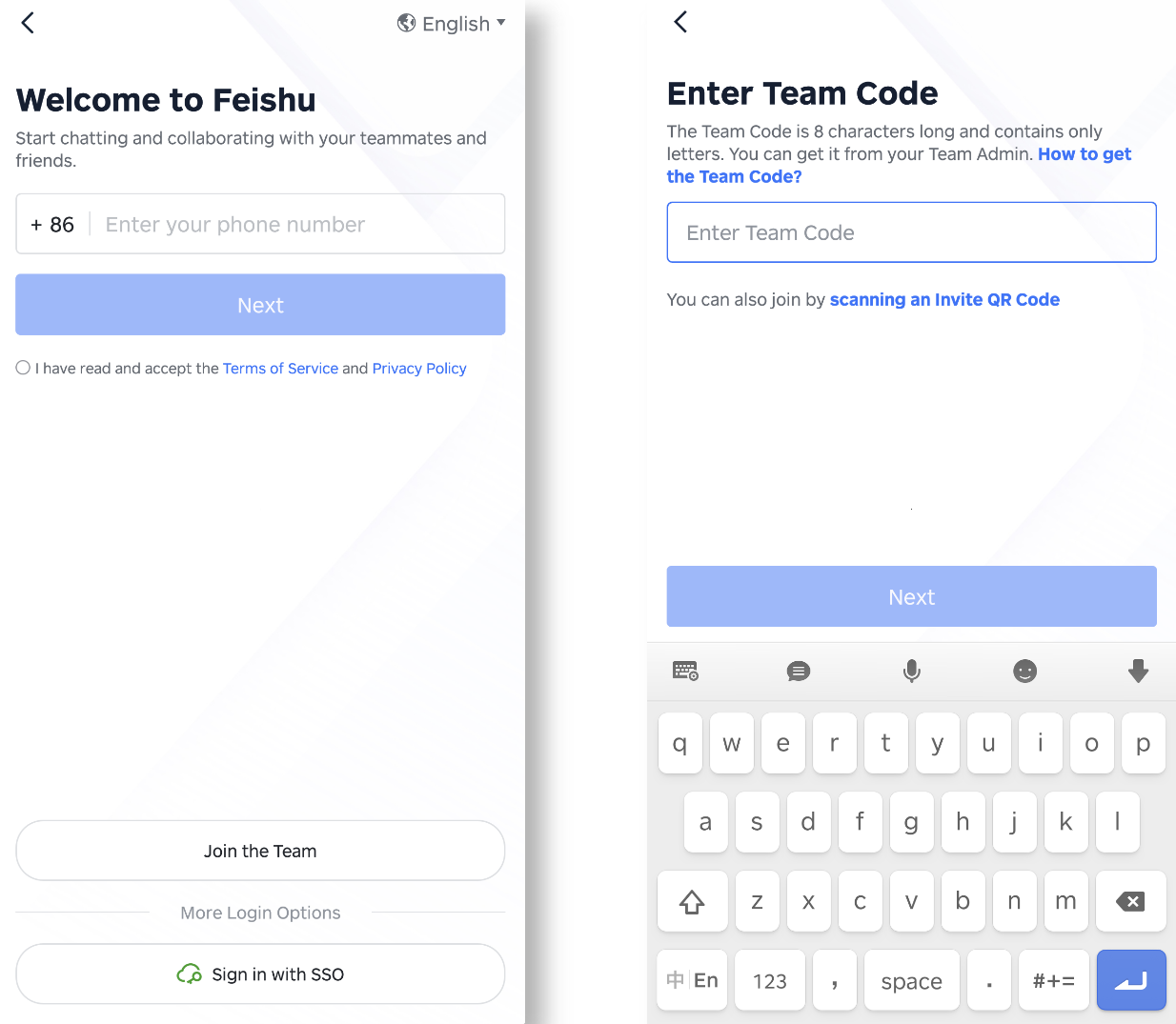 The team administrator can get the
Team Code
from
Create or join a team
on the profile page and share it with team members. You can invite friends to join the team by sharing the Team Code.
2.

​

Invite via Feishu on Mobile app, access an invitation link without verifying the identity
The team administrator can find
Invite via Feishu
from
Create or join a team
on the profile page. You can invite Feishu users to join your team by sharing an invitation link. When accessing an invitation link in Feishu, you can use your current account to join a team via the link without verifying your phone number or email address.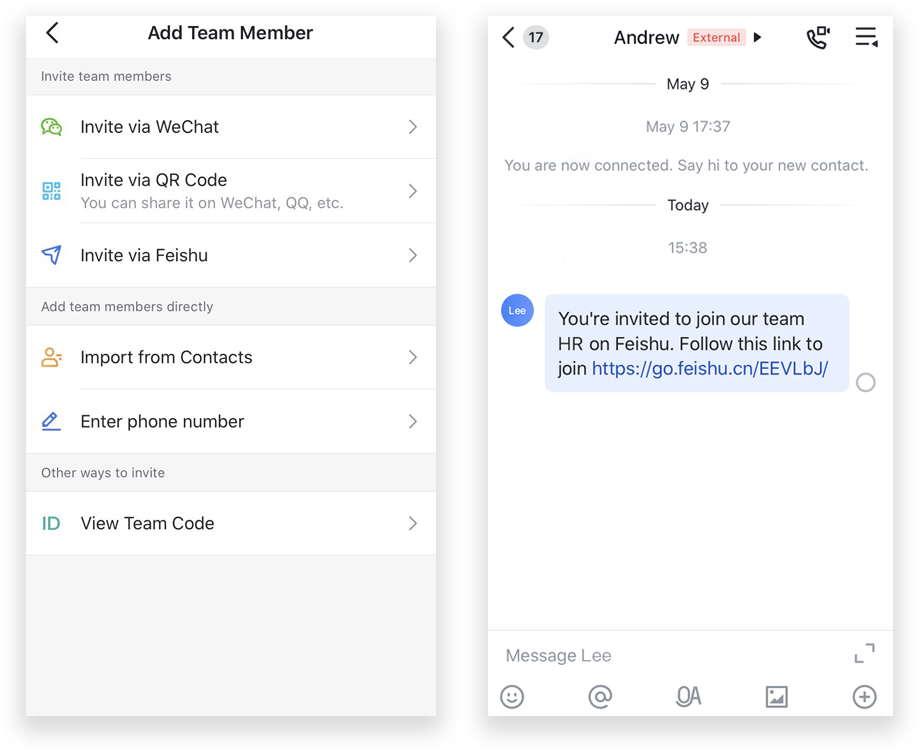 3.

​

Create a new team from the profile page
You can directly start or join teams from
Create or join a team
on your profile page.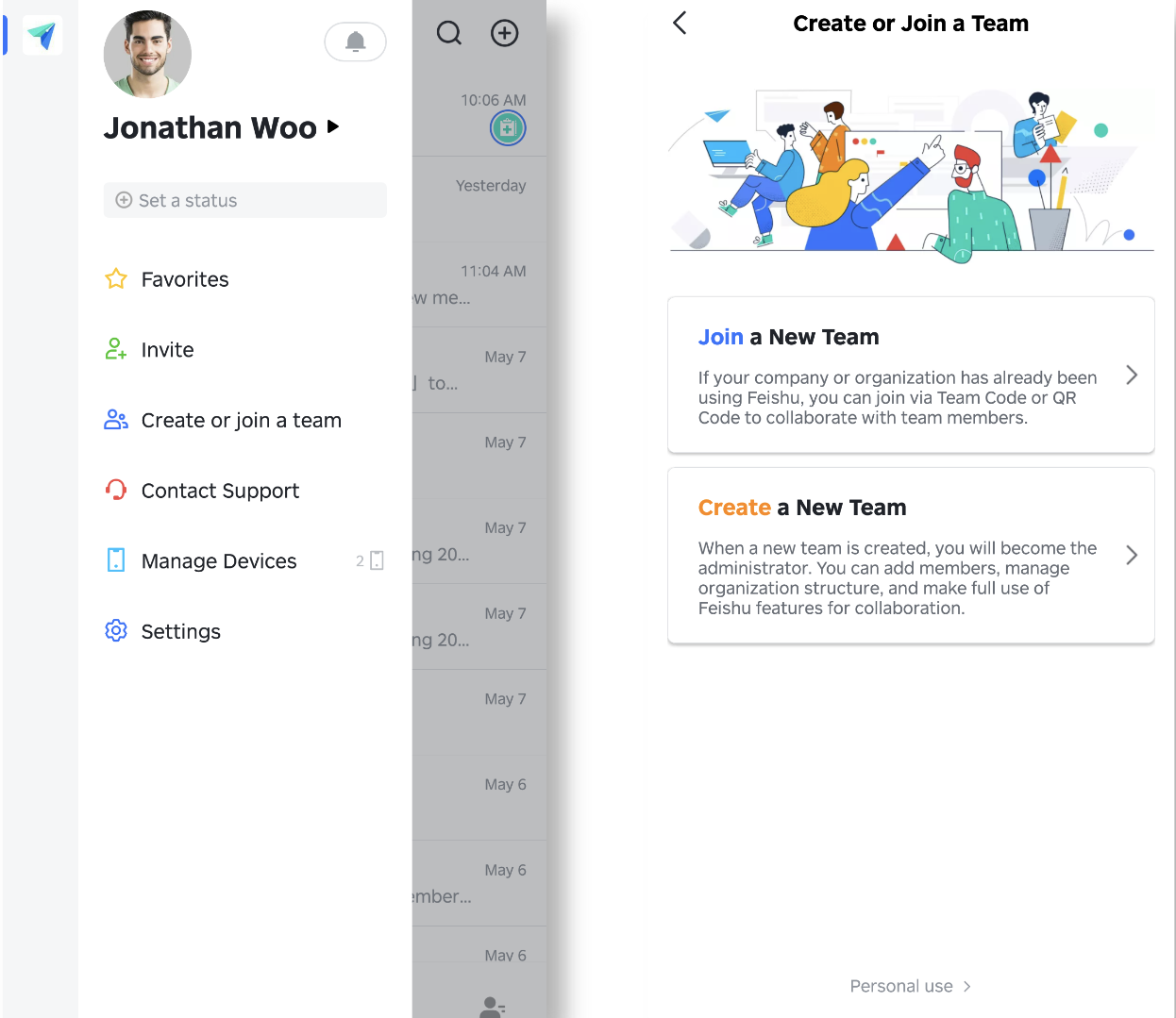 You can get Chinese calendar displayed on Feishu Calendar through Calendar Settings.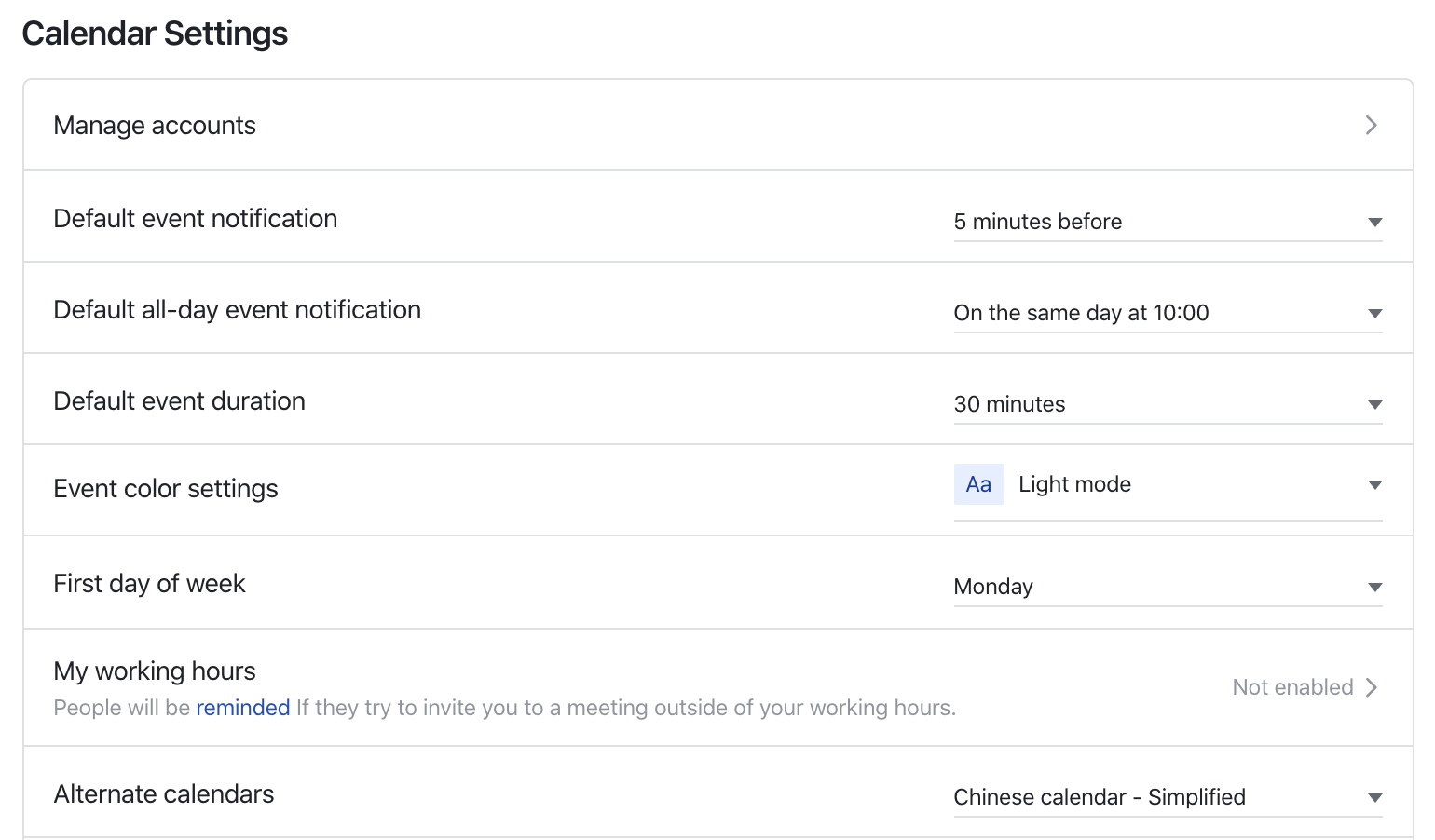 💡Want to know more about feature changes? Click
Change Log
for the records of new features and improvements.
💗We are constantly improving Feishu to provide you with a much better experience.