Now super administrators or administrators with
Workplace Management
permissions can let regular users directly install apps from the
Feishu App Directory
by turning on the
Allow users to get apps from App Directory
option in
Feishu Admin
.
Note: For paid apps (including the free trials) or apps that require access to organizational information, regular users still need to apply for administrator's approval before installation.
1.

​

[Admnistrator] Enabling employees to directly install apps
Log in to
Feishu Admin
as a super administrator or administrator with
Workplace Management
permissions (see
FAQ | What is a Super Administrator?
). Go to
Workplace
-
Workplace Settings
-
Apps Rule
, and check
Allow members to install apps in the App Directory
. You can also check
Get notified when members download apps
whenever needed.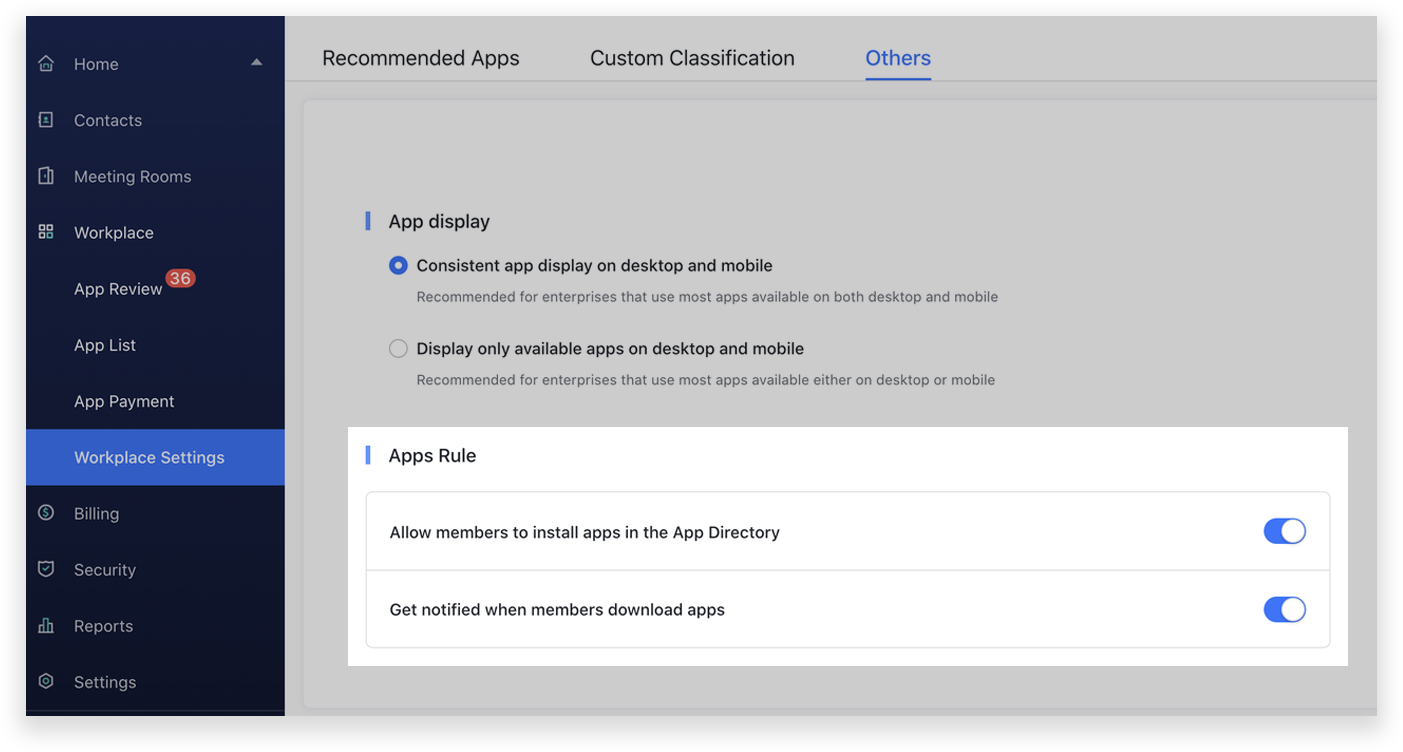 2.

​

[Regular user] Installing an app
Go to the
Feishu App Directory
, search for the app you want, and click
GET
. Review the permissions you are giving to the app, and click
Confirm
to complete installation.
Now you can directly launch the app, or find it in your Workplace.
💕 Click here to learn more about the features and functions of
Workplace
!