I. Overview
II.


⚠️ Note:
If the MAC address is incomplete, the attendance group members may also clock in/out offsite even if they are in the specified range.
Advice:
1.

​

Contact the IT department for a complete MAC address
2.

​

Enable both GPS attendance and Wi-Fi attendance in the first 2 weeks. The system can recognize the mobile devices that clock in/out by GPS and automatically record the MAC addresses that aren't recorded.
Method 1:
Note: Besides contacting IT, how can I get the Wi-Fi name and MAC address?
Connect to the company's Wi-Fi on a mobile, open the Attendance app, and tap
Settings
to view
My Device
. The ssid is the Wi-Fi name and the bssid is the MAC address.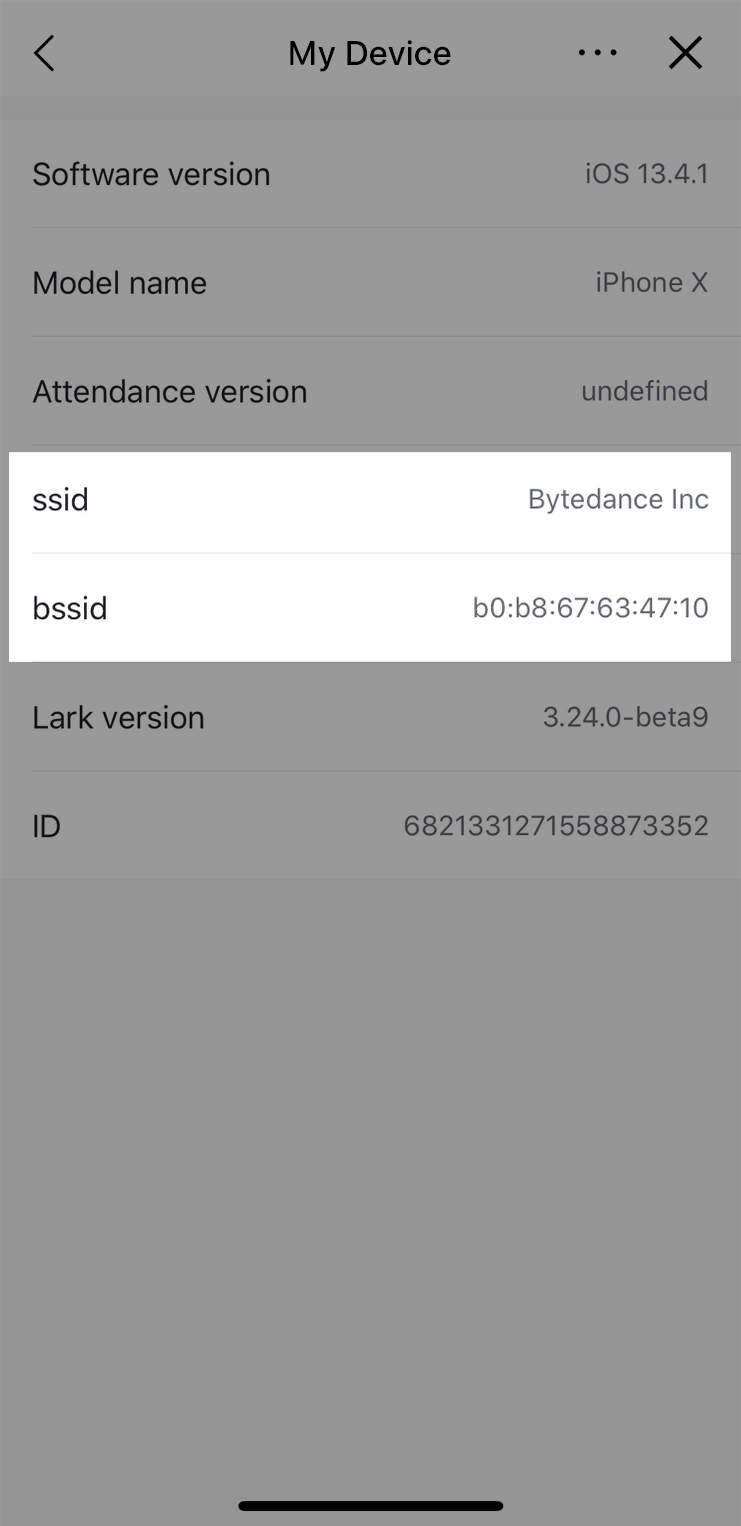 Method 2:

Method 3: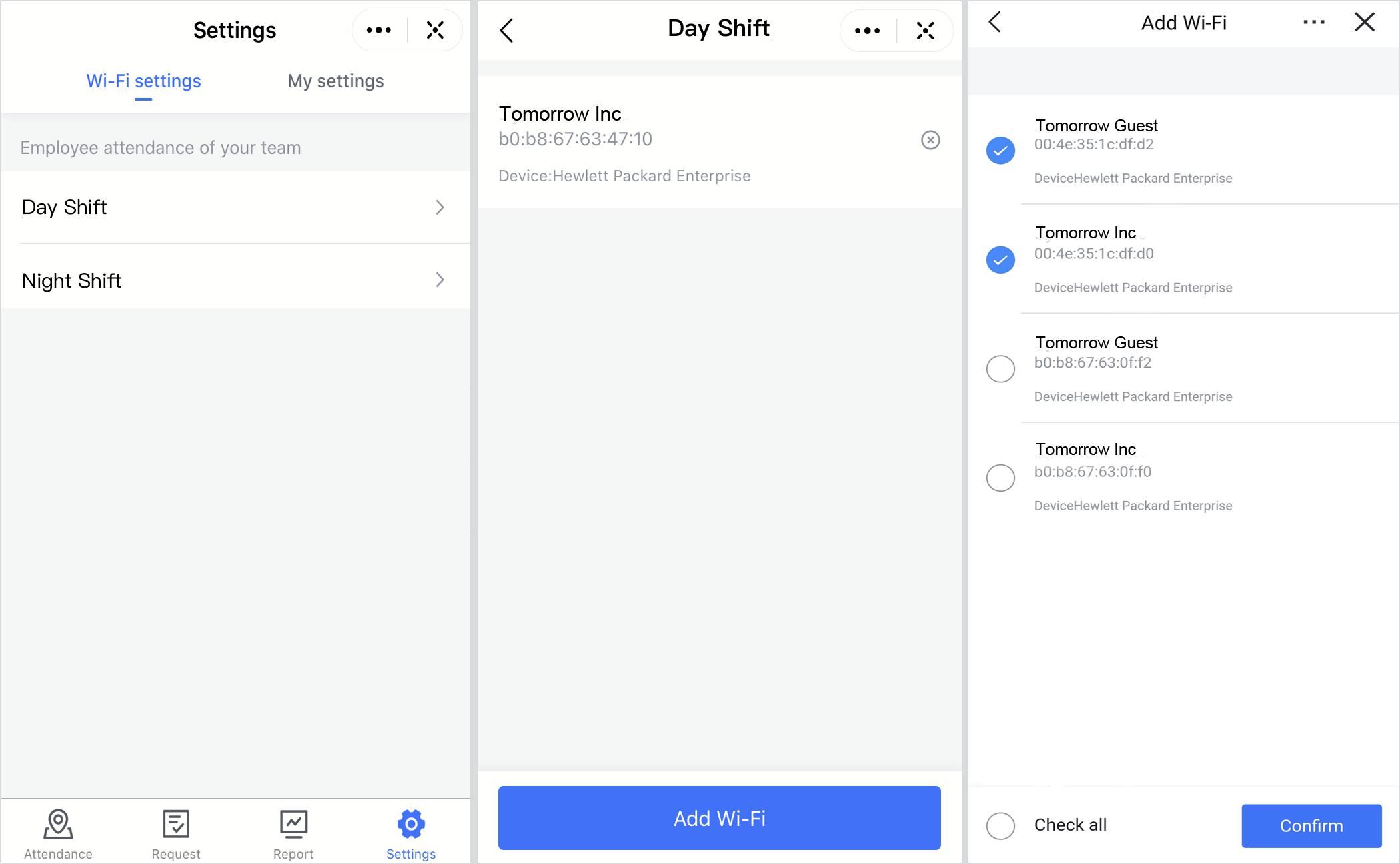 III. FAQ