Help Desk is a platform developed by Feishu for enterprises to integrate internal intelligent service accounts. By combining AI bots and human agents, Help Desk provides smart customer support solution for instant and effective communication. Employees can help themselves through Help Desk.
This article illustrates how to use multiple languages in FAQs
Help Desk FAQs can support multiple languages. Administrators and agents can write frequently asked questions in different languages, which can help transnational corporations serve a diverse range of users. Currently, the supported languages are Chinese, English and Japanese.
1.

​

Switch multilingual FAQs and add frequently asked questions in different languages
Go to
FAQs
, select the language that you want in the top left corner, and you will be able to add frequently asked questions in different languages.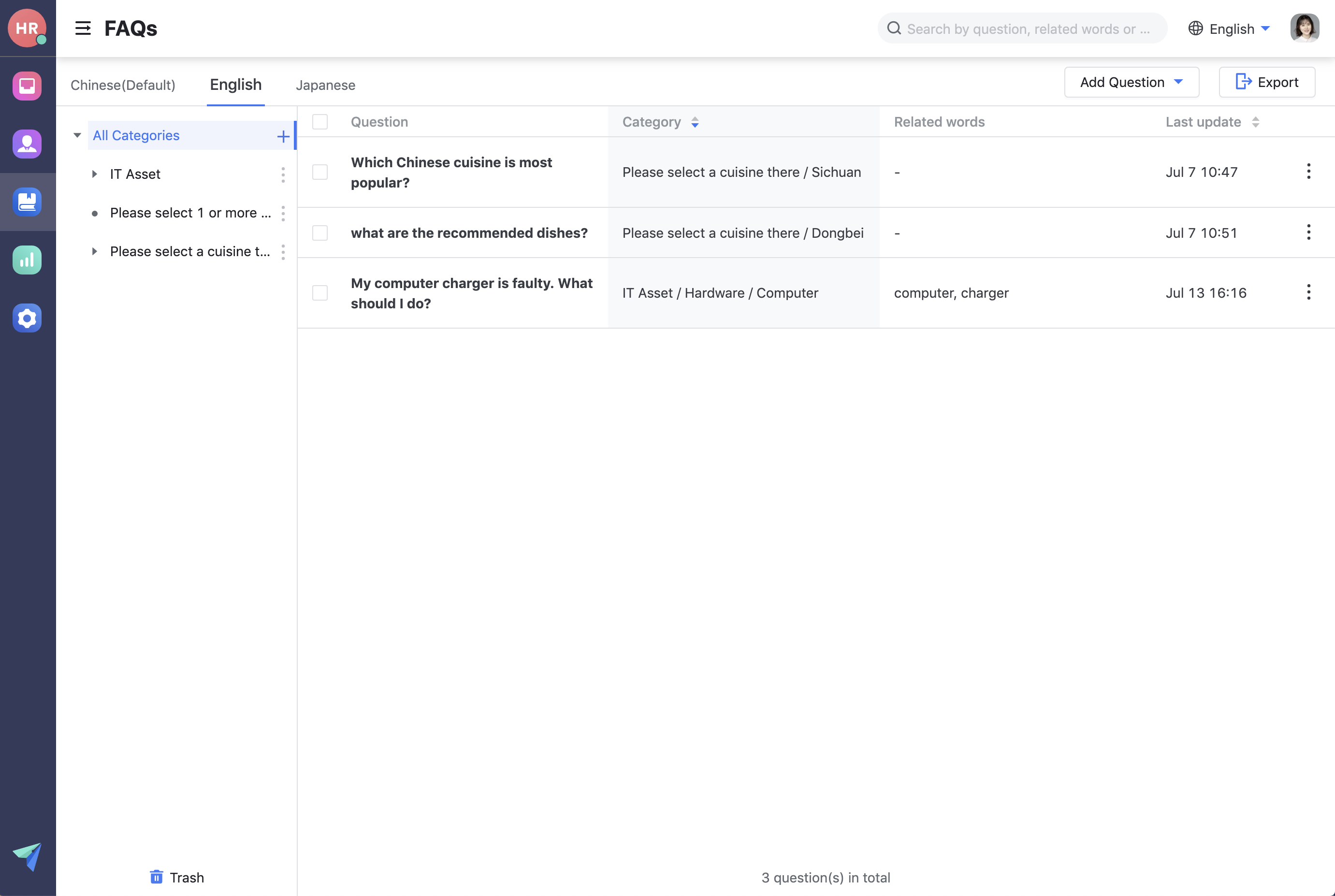 2.

​

Import multilingual questions from local file
After switching to FAQs in different languages, click
Add Question - Multiple Question
in the upper right corner and select
Local File
to quickly import frequently asked questions in the corresponding language.
Go to
Settings
-
Help Desk Welcome Page
to add Bot signature, Welcome Message, Recommended Questions and FAQ Category Card in different languages.
Note: When users enter Help Desk, they will receive messages in the language that matches their Feishu App Language Settings.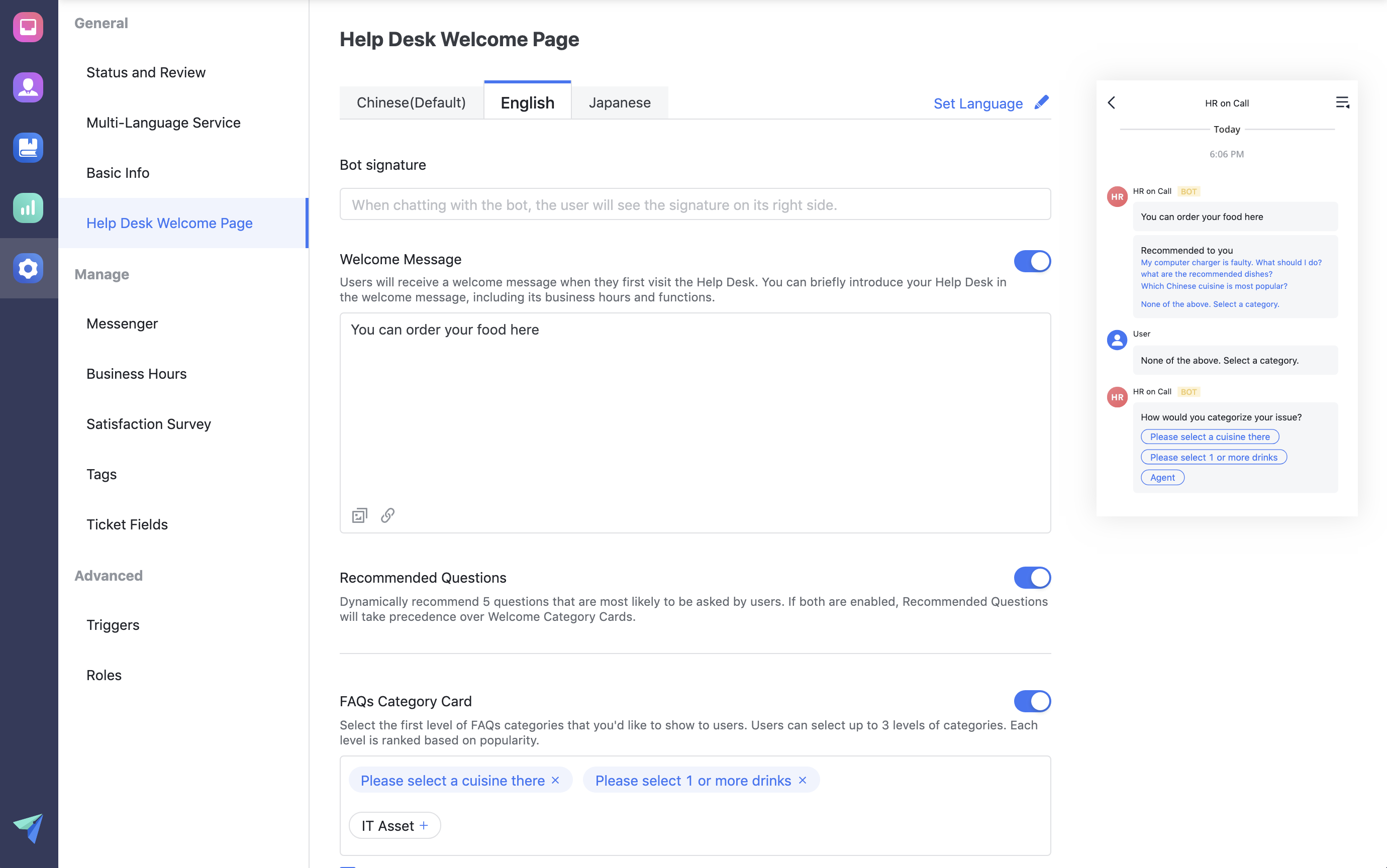 4.

​

Set multilingual FAQ categories in agent skill conditions
When you add agent skills, you can go to skill conditions and select FAQ categories in multiple languages. Therefore, tickets will be assigned to agents based on their skills in specific languages, which can improve the efficiency of ticket distribution. If you want to learn more about agent skills, please read
Help Desk |
Set the Ticket Assignment
.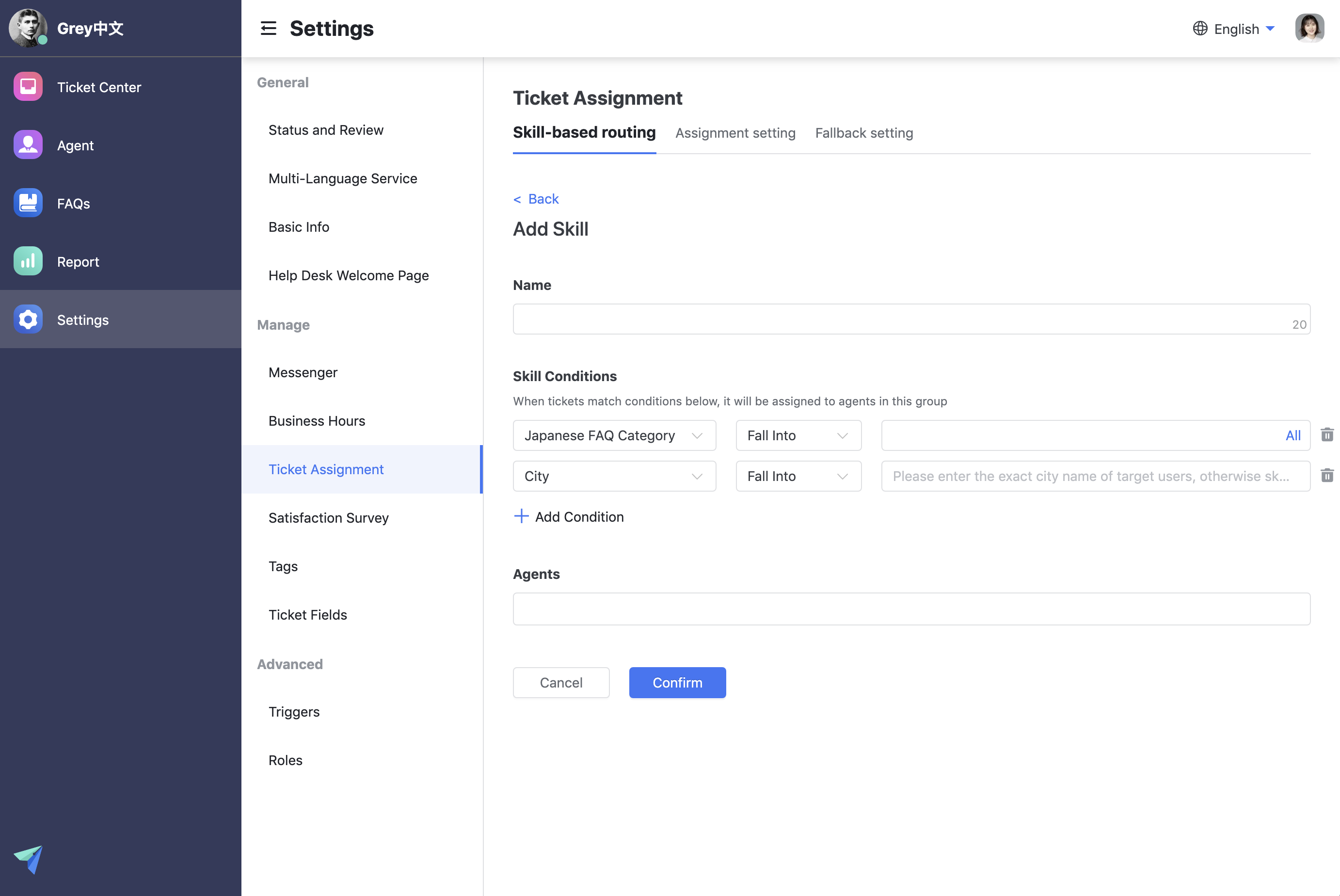 👏Congratulations! You now know how to use multiple languages in FAQs.
💕Feishu is always at your service to build a more efficient workplace. For more information about Help Desk,
click here!