Are you still nagged by attendance statistics?
Are you still using the offline paper check-in form?
Are you still worried about imposters?
Are you still keeping check-in statistics manually, and sometimes driven crazy to share the data?
With Check In, you can bid farewell to paper check-in forms for good. Check In allows you to create a check-in project with one click, select participators for a meeting or event, and configure the check-in data to collect, to ultimately achieve easy paperless check-ins.
Create a check-in group before a meeting or event
PC client >
Check In Admin
:
Choose
Manage check-in groups > Create new group
, and then configure the check-in group. Here we set the meeting or event check-in owner as the group manager and the meeting or event participators as group members.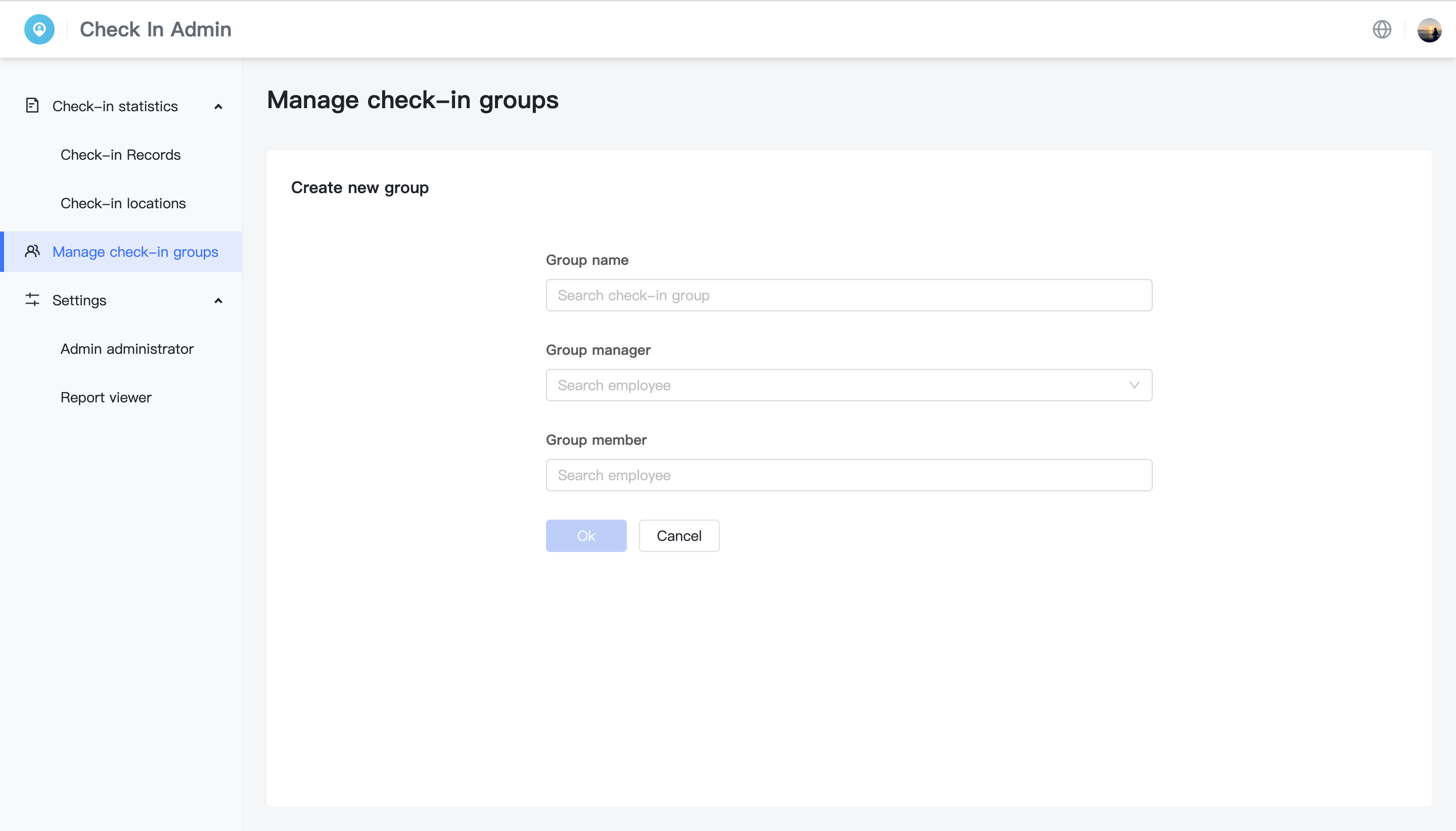 Participators complete check-ins
Mobile client > Workplace > Check In:
Meeting or event participators can go to the "Check In" mini program, select the desired "Check-in Group" or "Department", and then click "Check in" to check in for the meeting or event.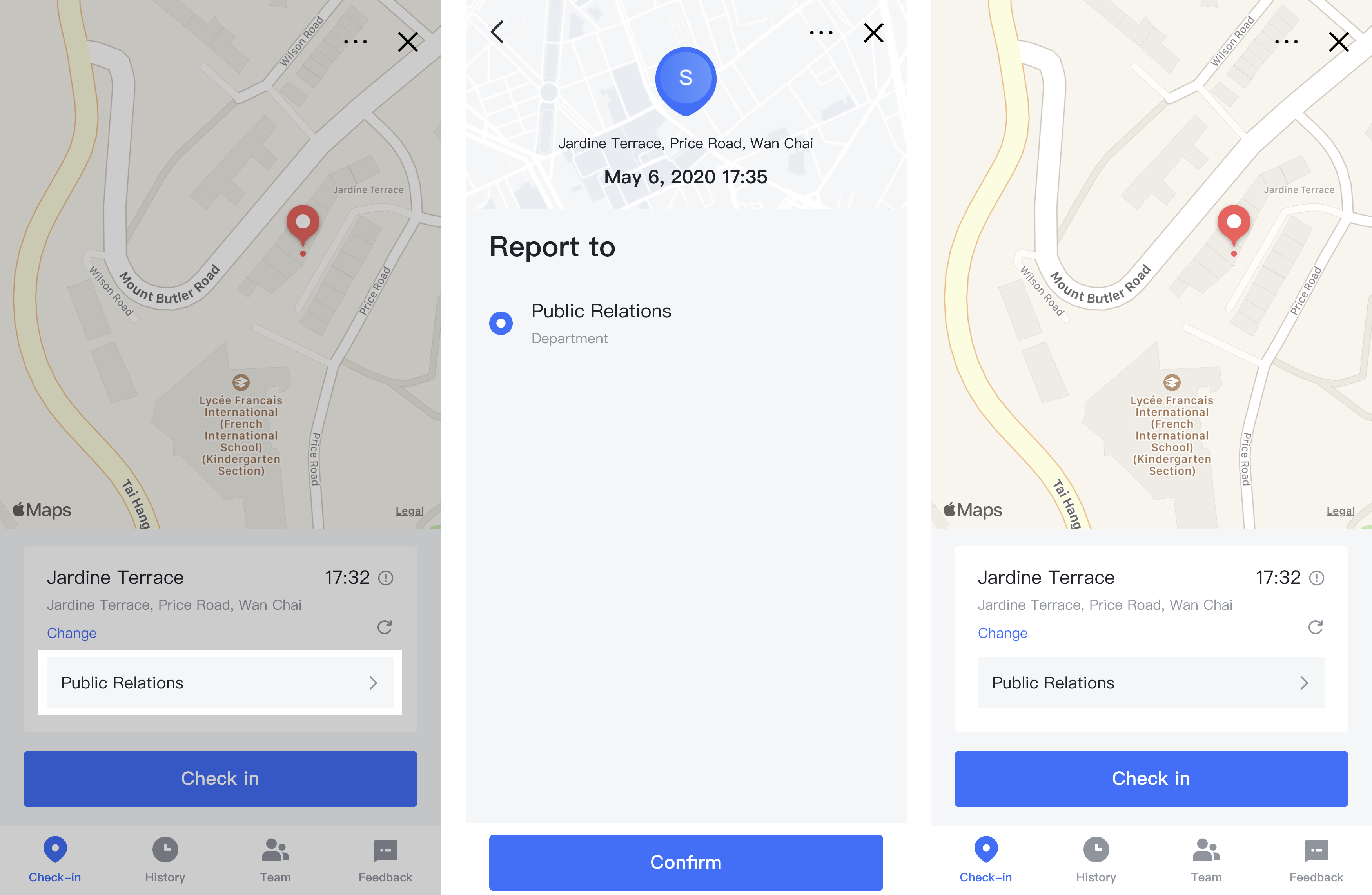 View the check-in status and learn about the attendance of the meeting or event after a meeting or event is over
Mobile client > Workplace > Check In
: In "Team", find the check-in group or department that you are in charge of, click the date in the top right corner to view the check-in status of group or department members on a specific day. You can also export the check-in data as a form with one click.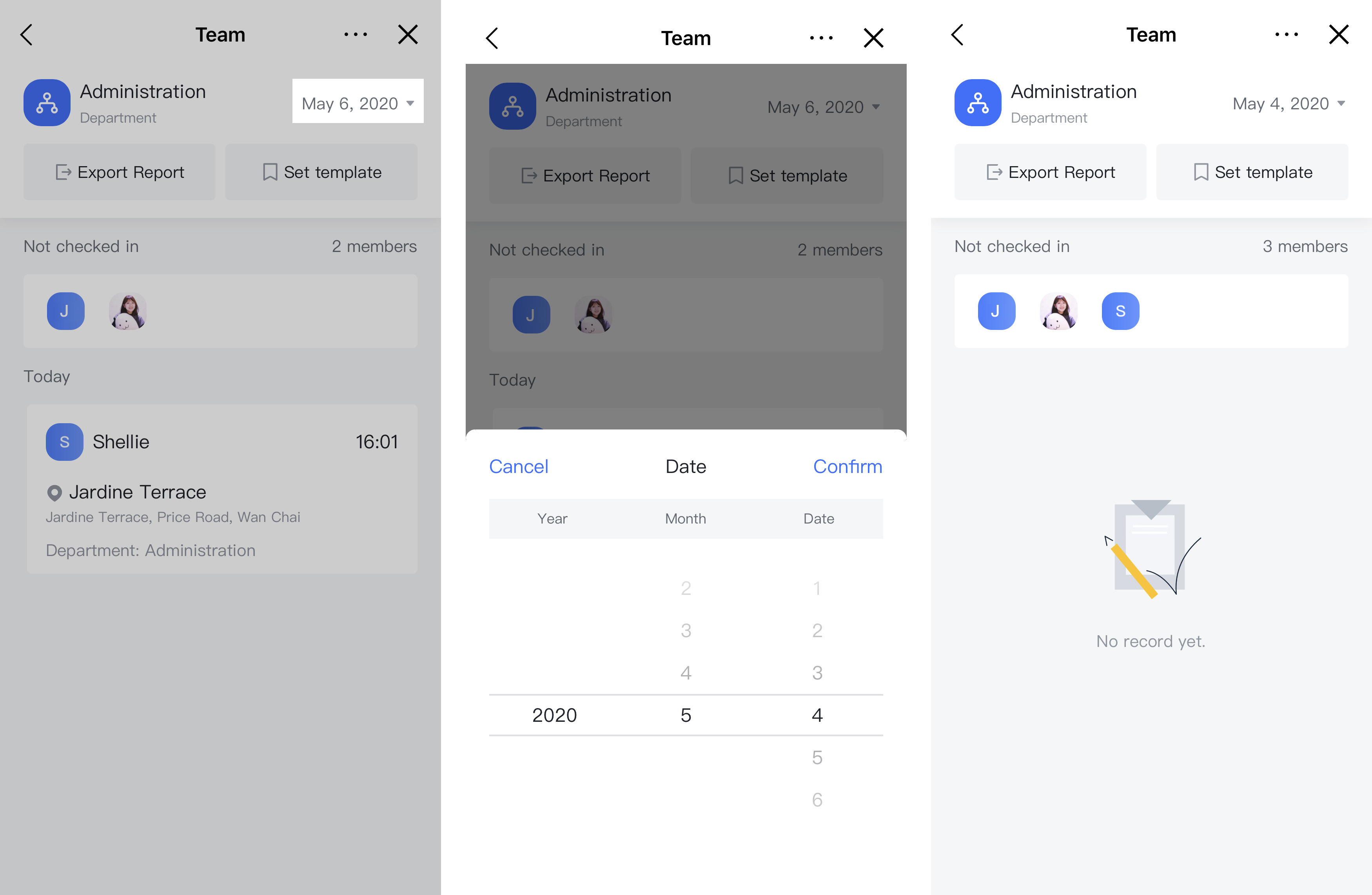 PC client > Check In Admin
: In
Check-in statistics
, you can view
Check-in Record
s for a specific date or of a specific member.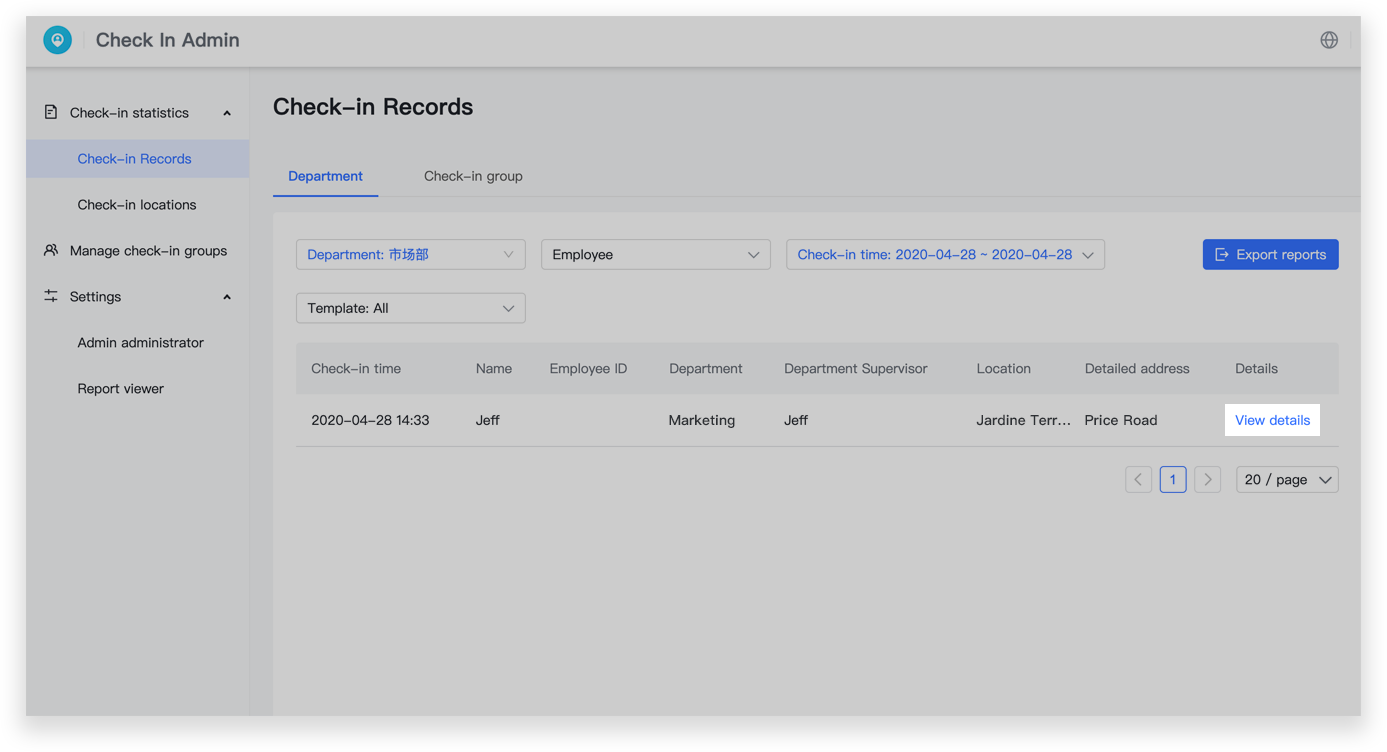 - Customize check-in templates to fully utilize the diversified question types
- Configure required fields to standardize check-in format and facilitate data collation
📱 Data views on mobile client
- Have real-time access to check-in status to learn about team performance
📍 Check-in location distribution
- View the check-in location distribution of members in a department or check-in group within a specific day
- Gain a clear and intuitive picture of employees' daily check-in status
🗂 Check-in history export from the admin
- Check In Admin supports exporting check-in data within the authorized scope as a form
🖼 More scenarios include:
- Retail store tours, customer visits, equipment inspections...
No time to lose. Give it a try!
- Check In
(please visit Check In Admin on a PC)
- Check-in mini program (please visit the mini program on a mobile client): Workplace > search for "Check In" > click the mini program to try it out