1.

​

View all live chat messages sent by viewers during a livestream
During a livestream of call or meeting, all live chat messages sent by viewers on the web can be synced to the integrated chat of the call or meeting. Participants in the call or meeting can see the messages through the screen in real-time.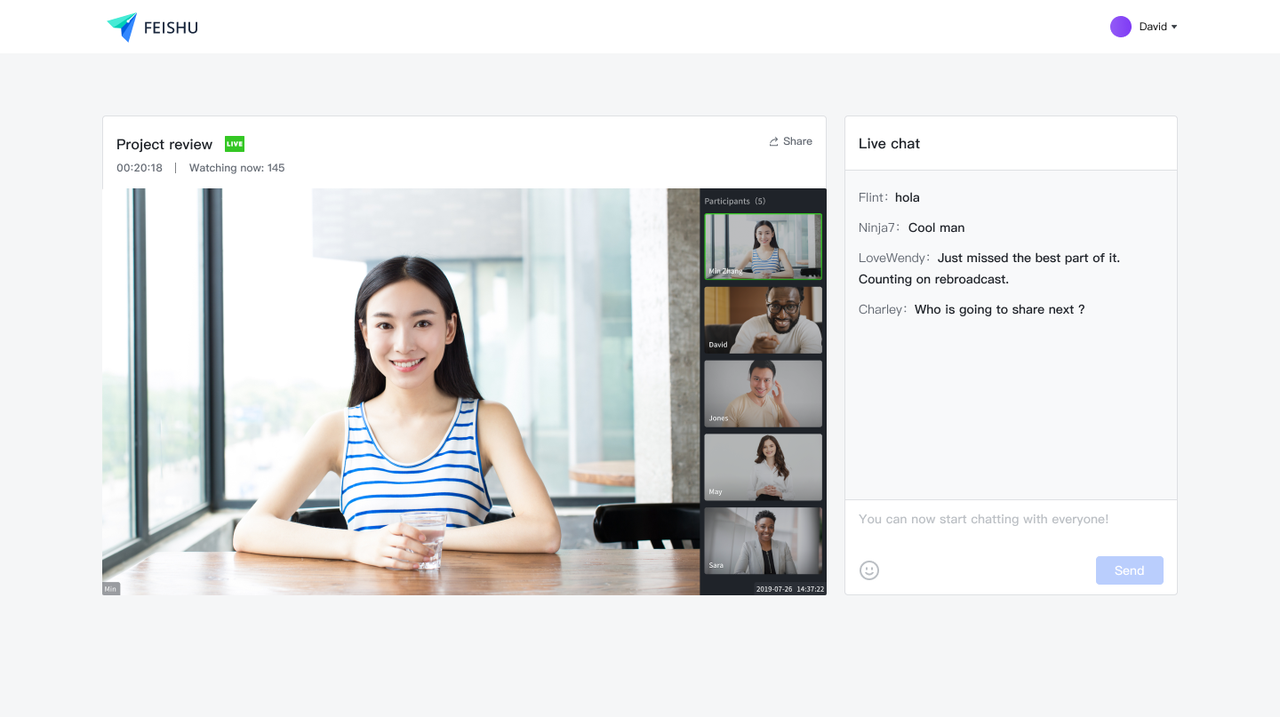 2.

​

Use Magic Share in

eetings
Magic Share
can help you share many types of files and bring you a smooth, productive sharing experience. Magic Share includes four:
•

​

Share multiple file types

: When sharing a screen, you can click on the

Magic Share

icon to share Feishu Docs or Sheets. You can also upload and share local files such as Word, Excel, PowerPoint, or PDF files (only on Desktop app).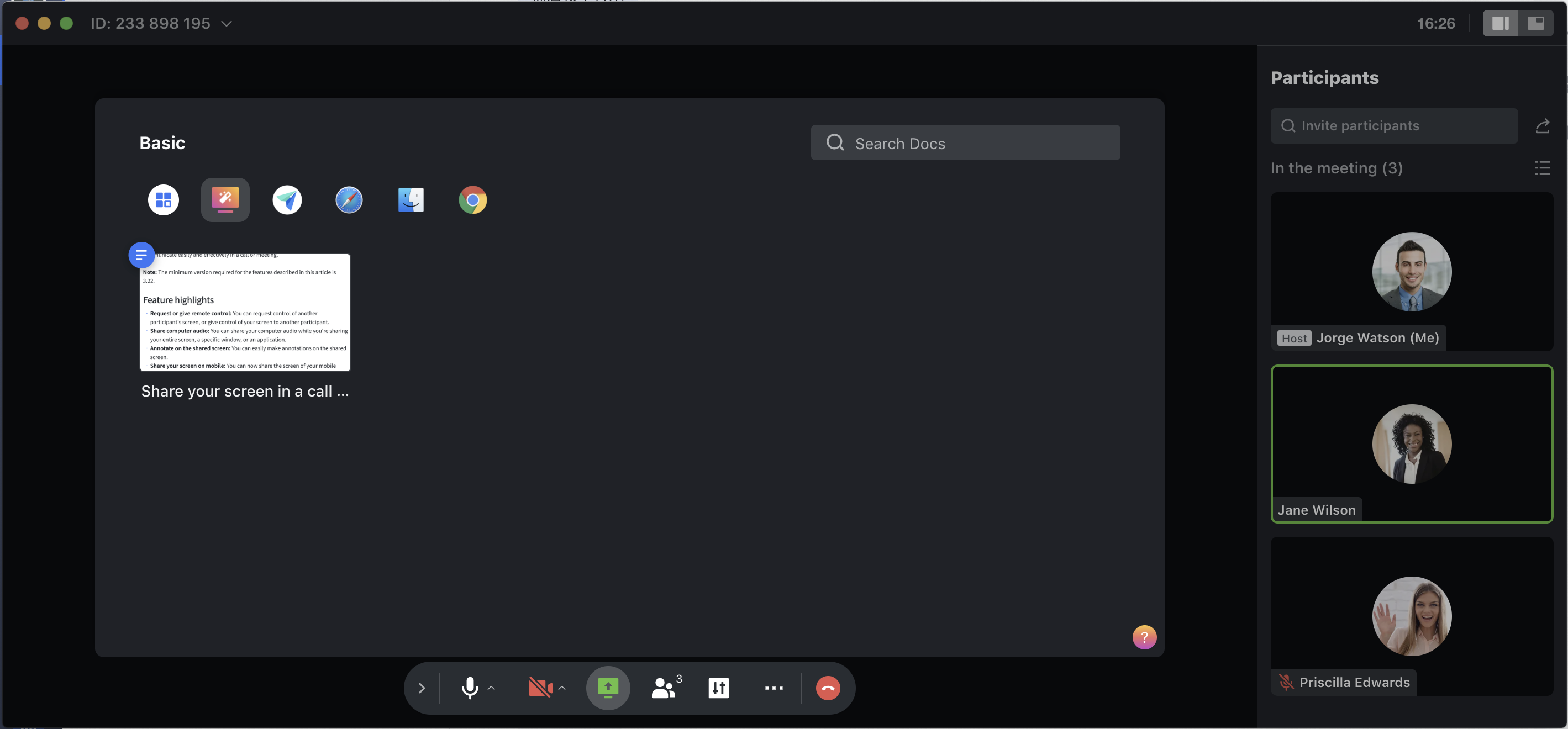 •

​

Collaborate in real-time

: In a call or video meeting, participants can ask the presenter for permission to leave comments or co-edit the shared content at the same time. Everyone can participate in the discussion and interact remotely in real-time.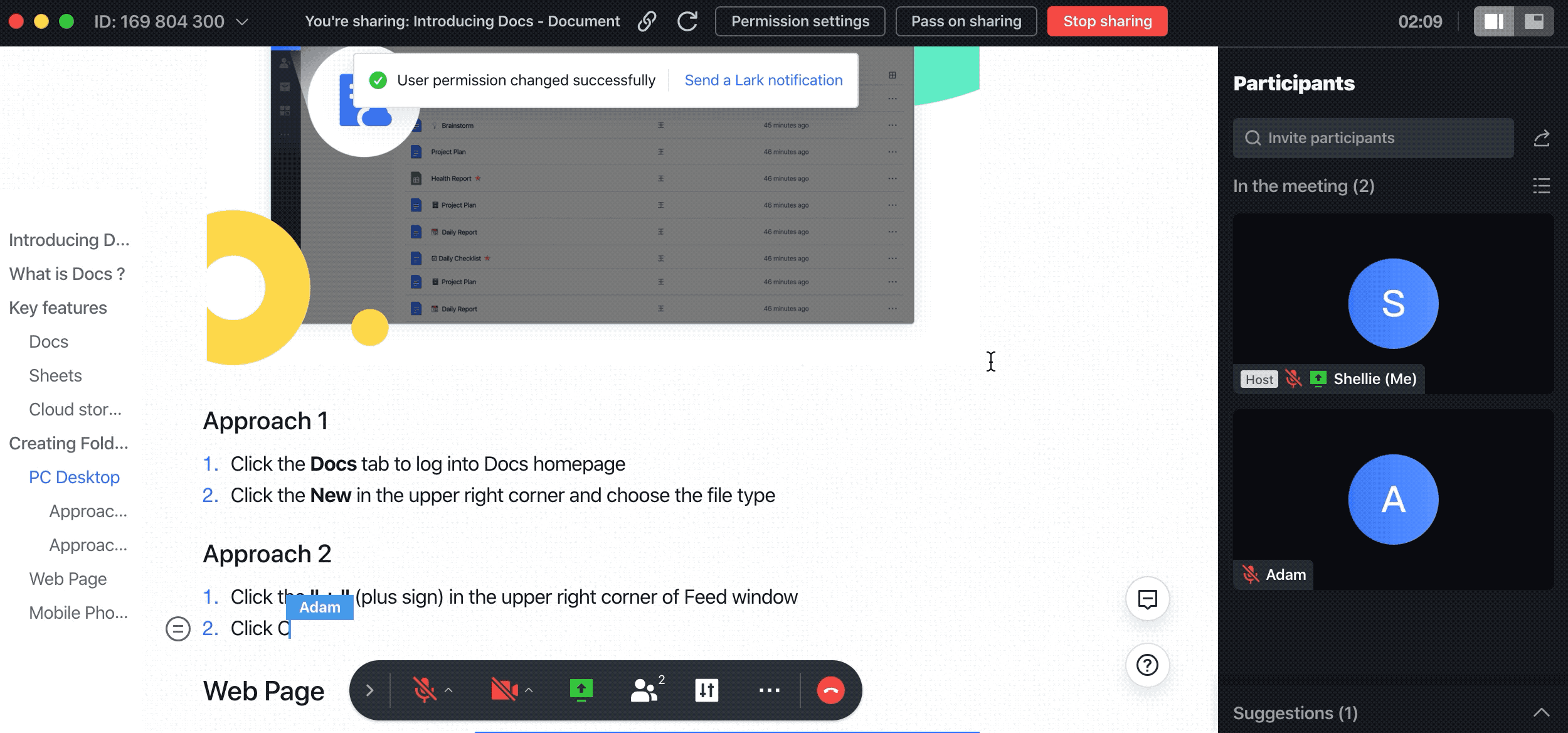 •

​

View at your own pace

: When a file is being shared, you can click anywhere or scroll to view it at your own pace. If you need to follow the presenter's pace, you can simply click on

To presenter

on the top of the screen to follow the person who's sharing.
•

​

Switch between presenters with ease

: In a call or video meeting, the current presenter can pass on sharing to someone else without restarting the session. Participants can click on

Take control

to take over the sharing. Switch seamlessly, collaborate smoothly.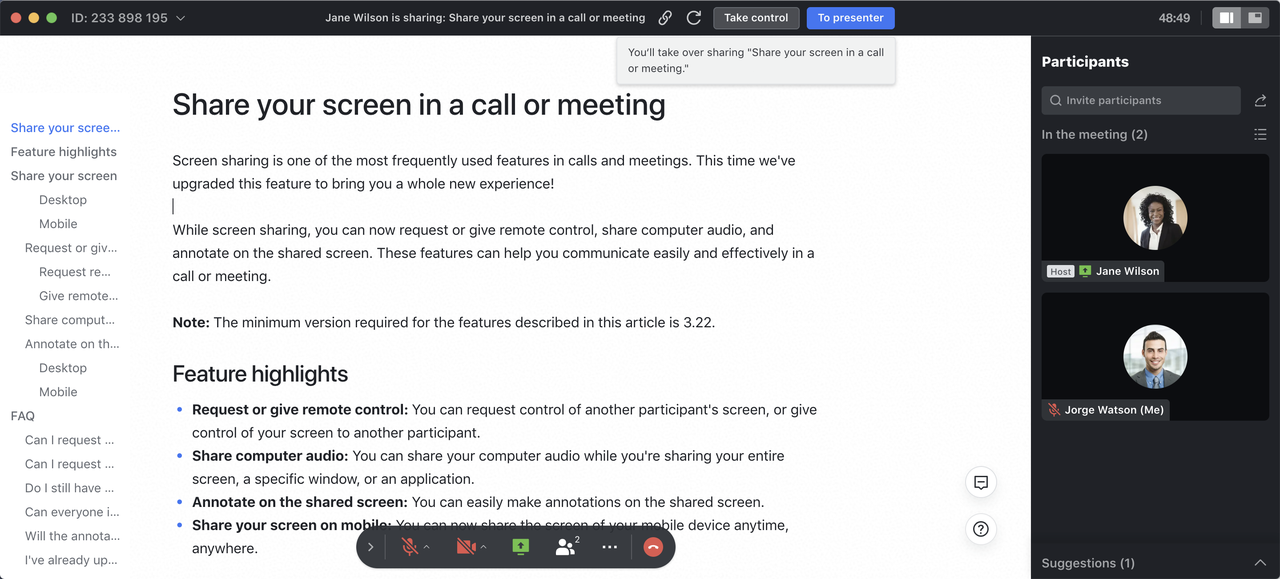 3.

​

Have subtitles with translation
In a call or video meeting, you can use
Turn subtitles on
function to simultaneously get subtitles for the current conversation. You can also have subtitles with English-Chinese translation after setting language preferences. Whenever needed, you can copy subtitles or search them by speaker name or keywords.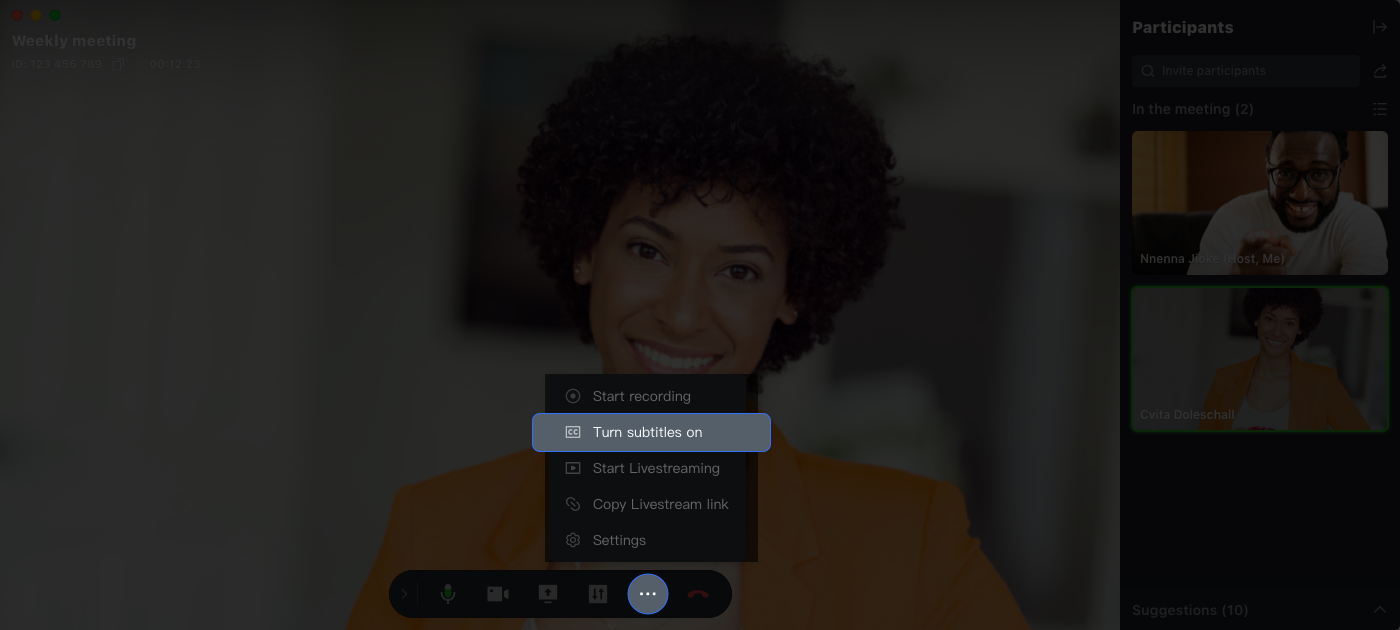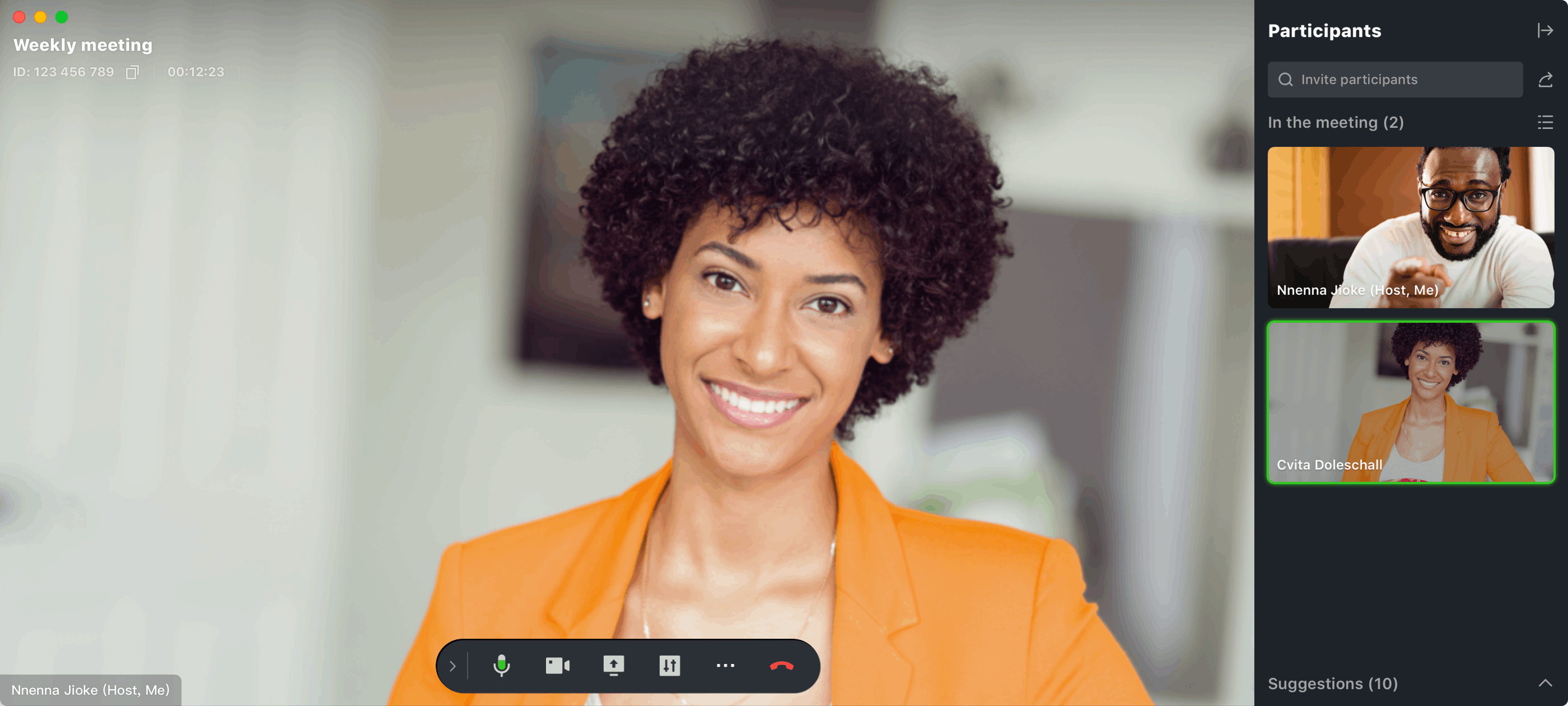 4.

​

Use Labs features on Desktop app
In a call or video meeting, you can try out Labs features such as video touch-up, background blur, dynamic layout, and reduction of keyboard sounds and background noise.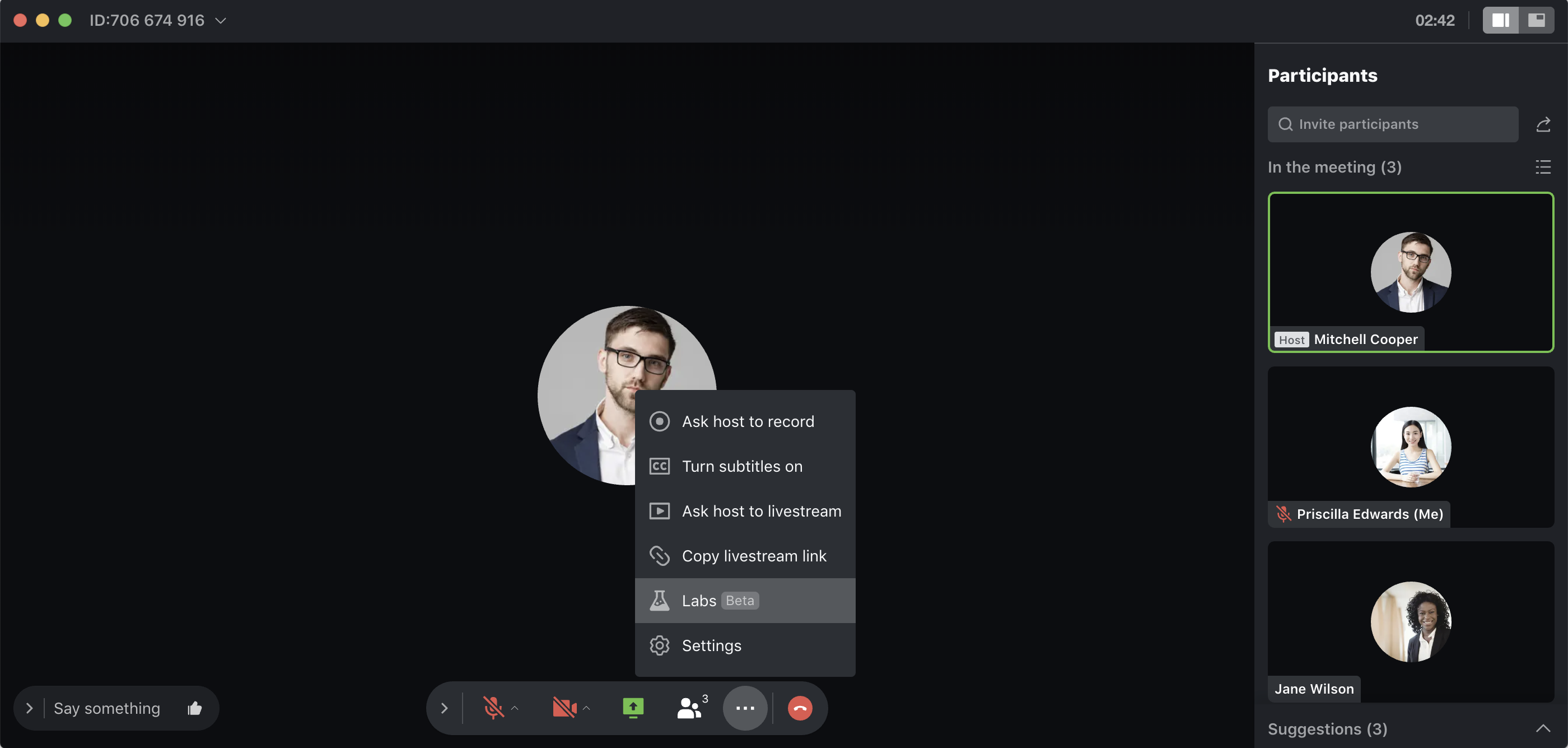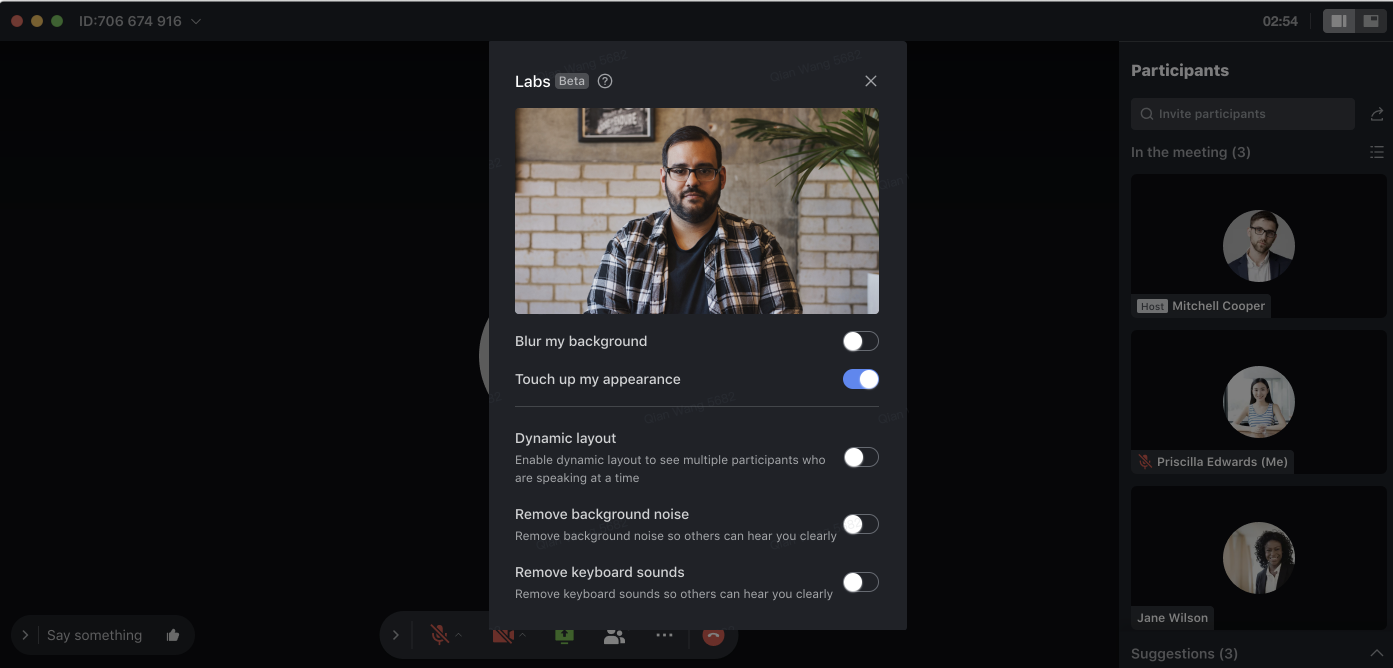 5.

​

Increase the safety and privacy of meetings
In a call or video meeting, the host can set joining permissions to increase the safety and privacy of the meeting. There are four options: anyone can join, only people from the organizer's company can join, only selected contacts and groups can join, and only people invited by the host can join.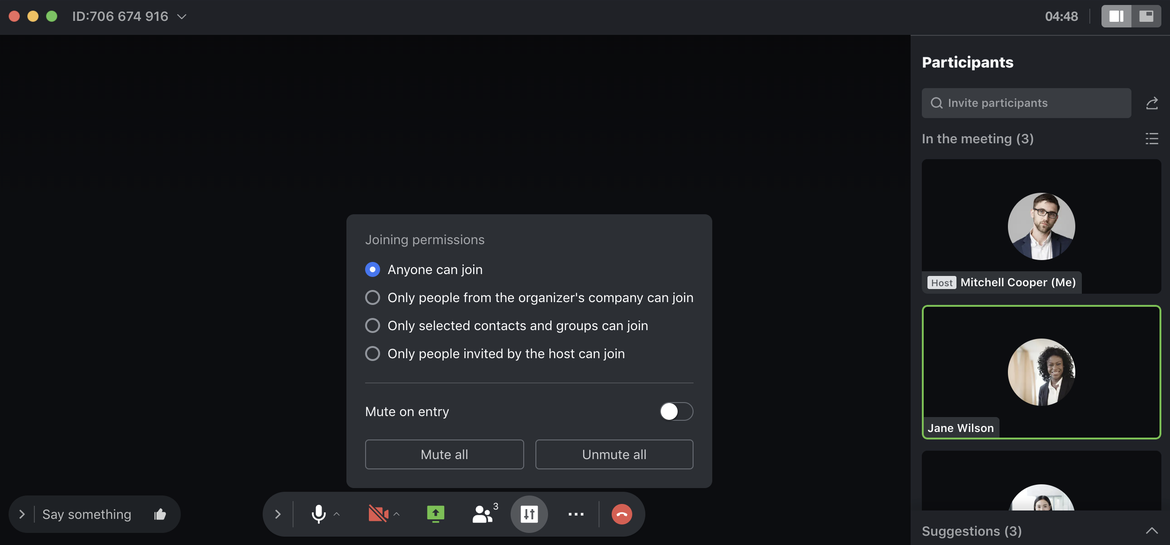 6.

​

Multiple new interactive ways
In a call or video meeting, all participants can use the in-meeting chat to send messages and emojis.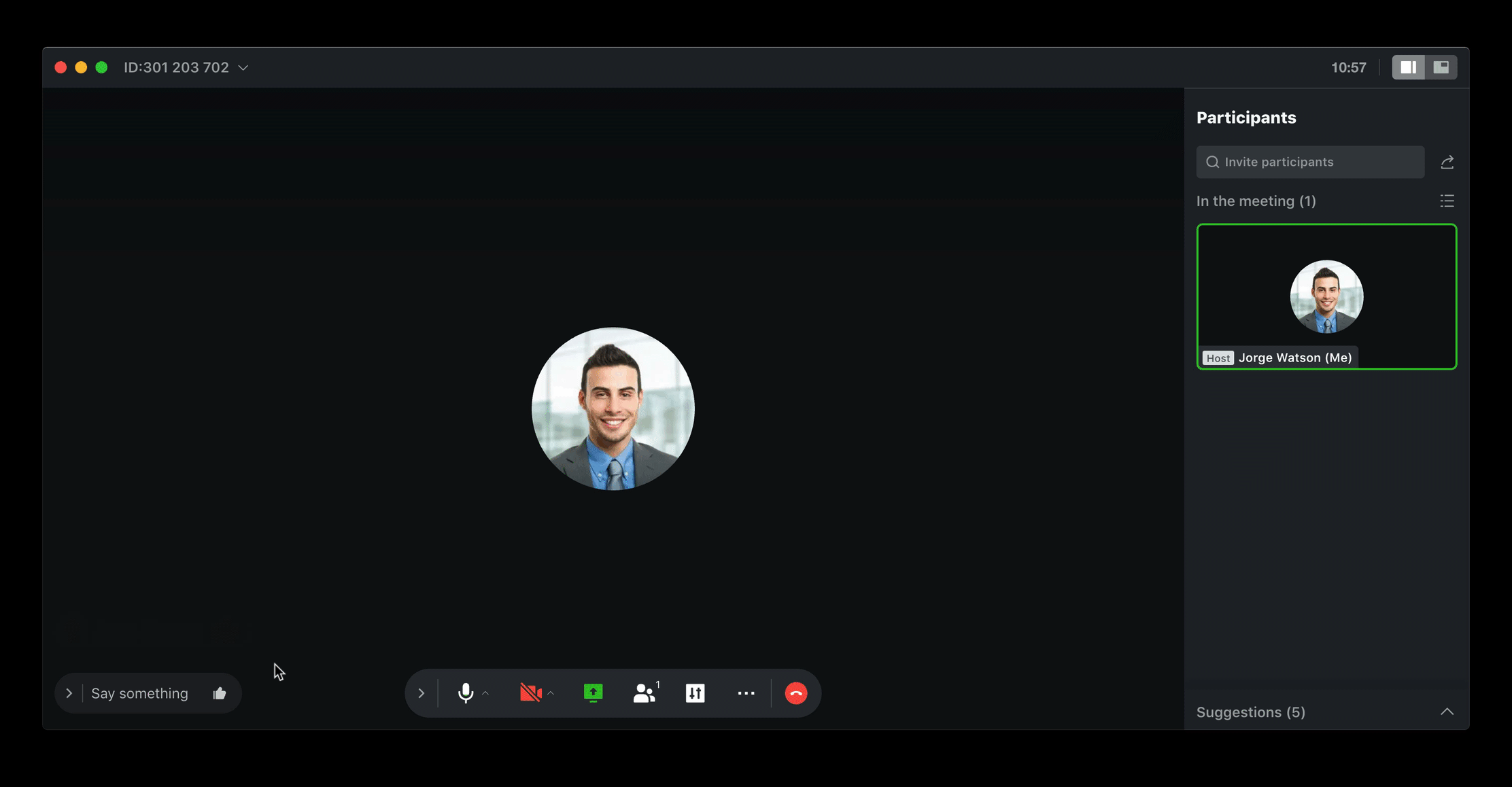 7.

​

Get an ID and link before scheduled meetings
You can get a meeting ID and link for scheduled meetings ahead of time through the event card in Calendar.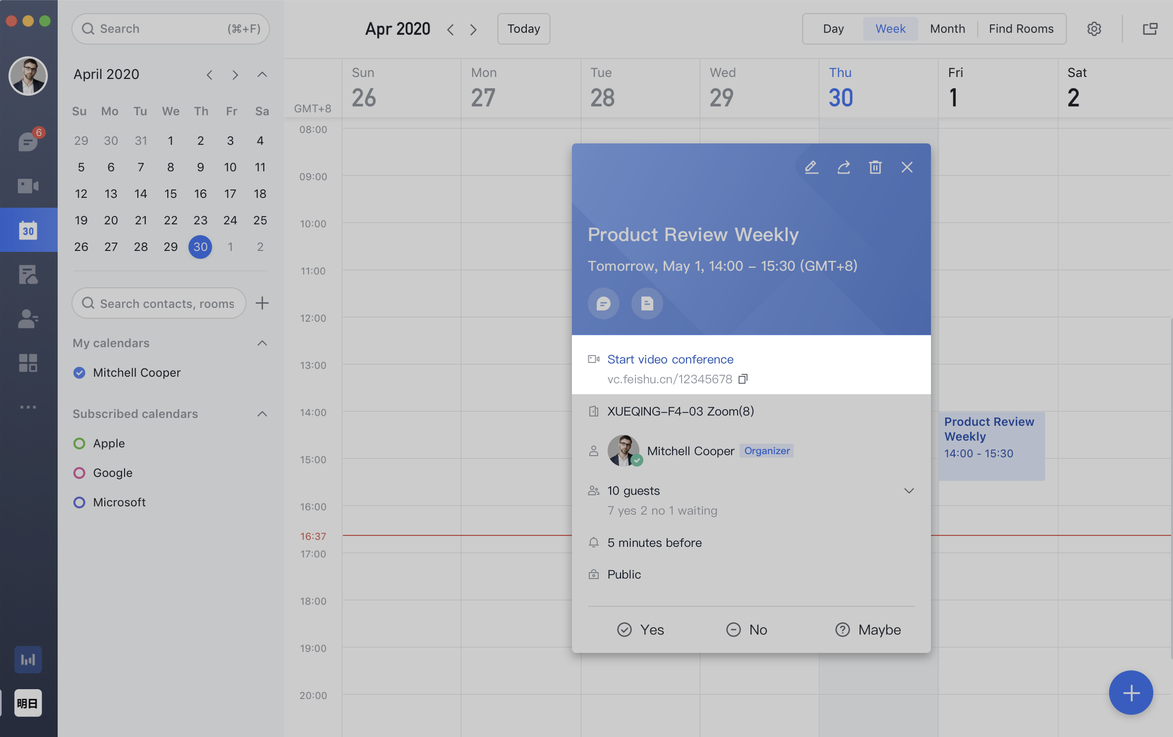 1.

​

Add an external group chat through group card in Docs
You can insert the group card of an external group chat into Docs. The viewers can open or join a group chat through the group card.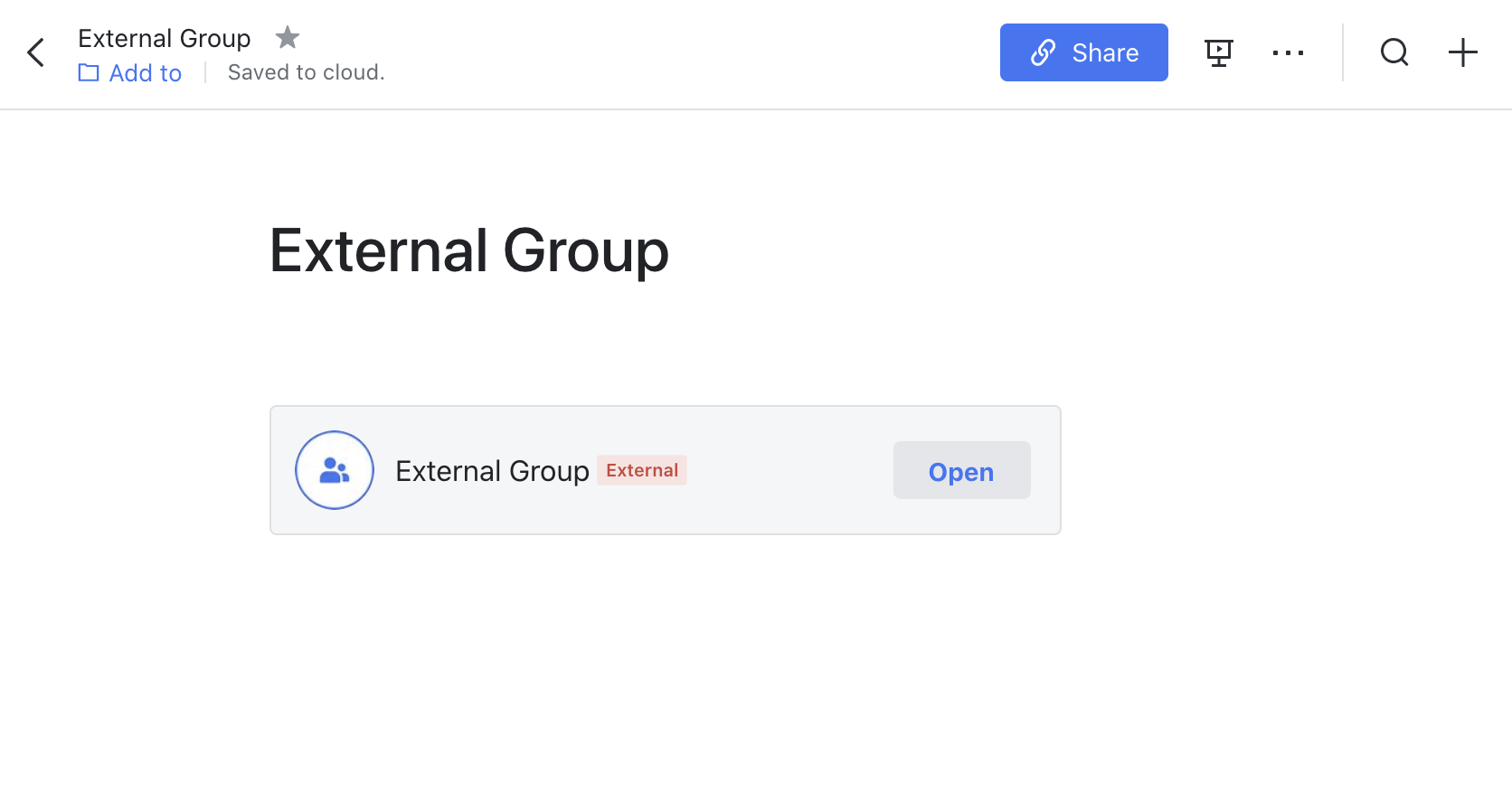 1.

​

Add contacts through profile page
You can add external users as contacts through their profile page in chats, event cards, Docs,
eetings. Invitees can click on received requests to view invitation details.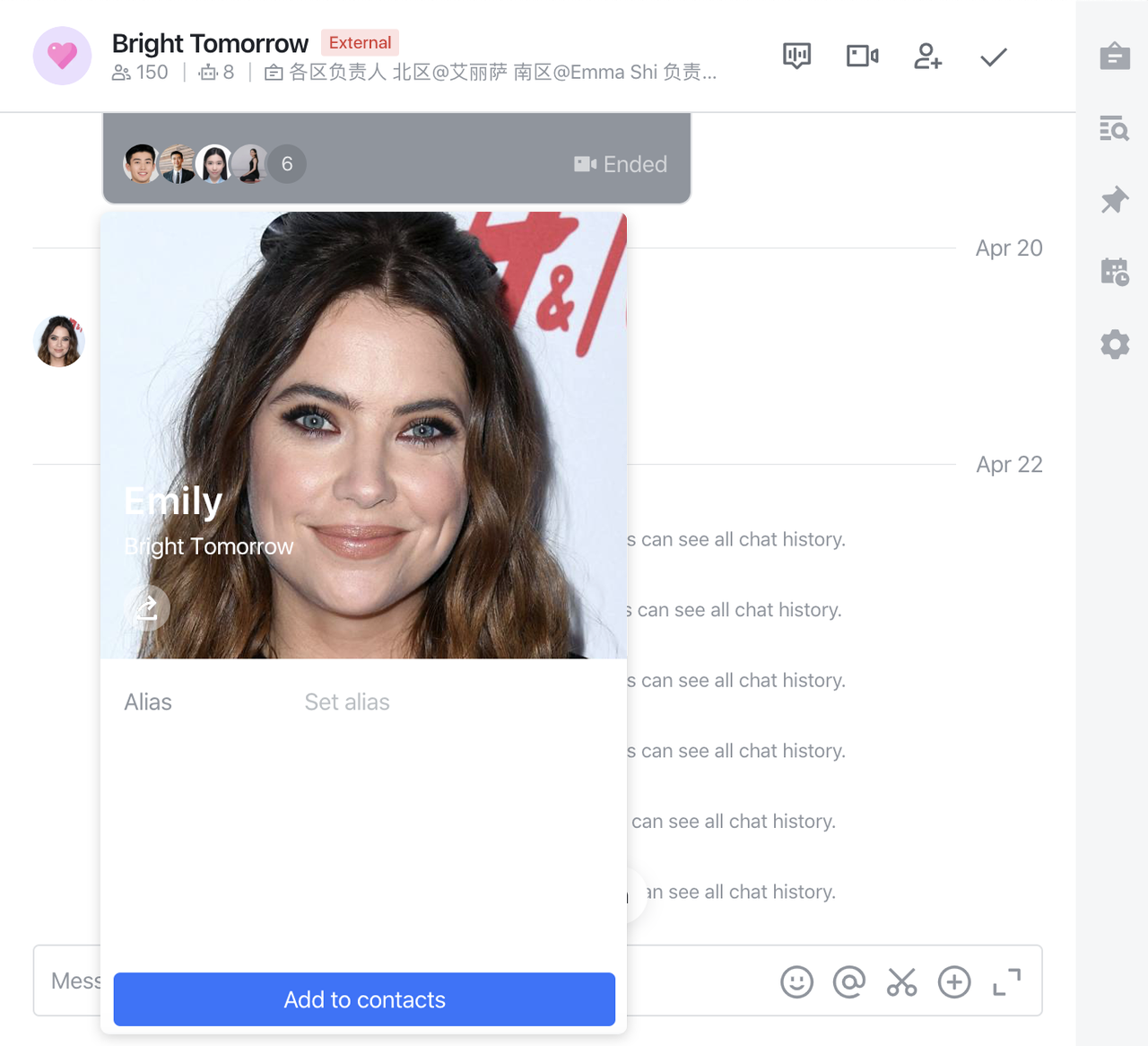 💡Want to know more about feature changes? Click
Change Log
for the records of new features and improvements.
💗We are constantly improving Feishu to provide you with a much better experience.