This article describes how to authorize Feishu Flow to connect to your Expensify account and configure settings.
Feishu Flow
is an automation tool that allows you to integrate different apps and services into automated workflows. For more information about using Feishu Flow, please check
Workplace | Use Feishu Flow
.
Connecting Feishu Flow and your Expensify account allows you to get notified about the progress of your expense reports in Feishu, so you can decide the next steps upon receiving notifications. For example, you can ask Feishu Flow to list all the reports submitted for your approval in a sheet every week, and send the sheet to you every Friday via Feishu message.
Enter the Feishu Flow
homepage and click
+ Create
. Click
+
to set the trigger for the flow.
In the
App
step, click the
Expensify
icon. In the
Trigger
step, select a business scenario as appropriate.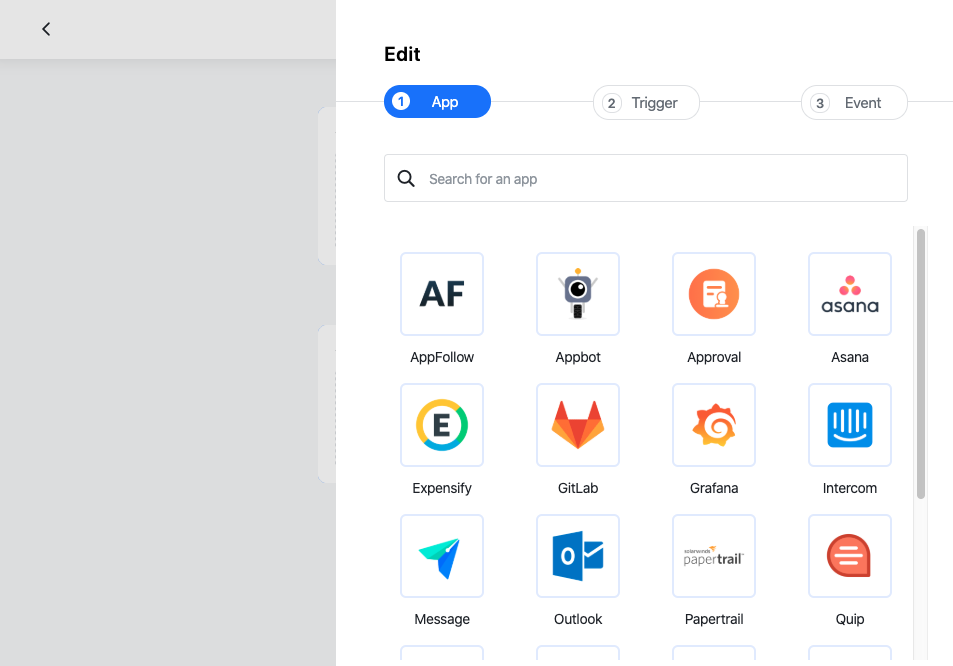 Note: You can also click the Expensify app icon in the app homepage - Popular Apps section to check the Expensify page, where some frequently used templates are provided.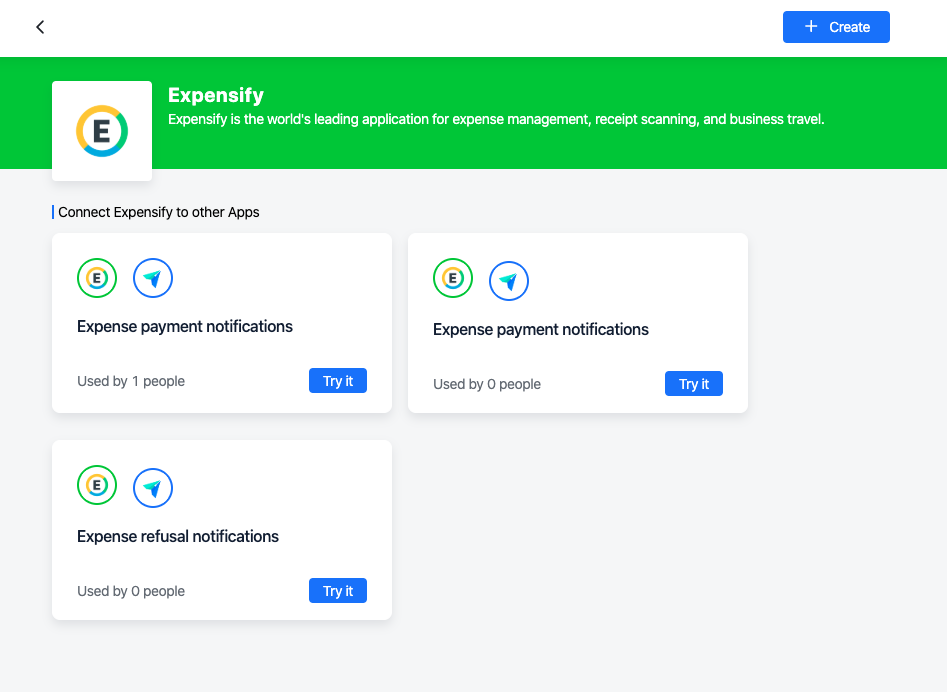 2.

​

Authorize account access
In the
Event
step, select your expensify account in the dropdown if you've connected it to Feishu Flow. Click
Confirm
to finish this step.
If you don't see your account in the dropdown, click
Add an account
to open the account authorization page. In this page, you must enter the credentials for your Expensify account,
partnerUserID
and
partnerUserSecret
.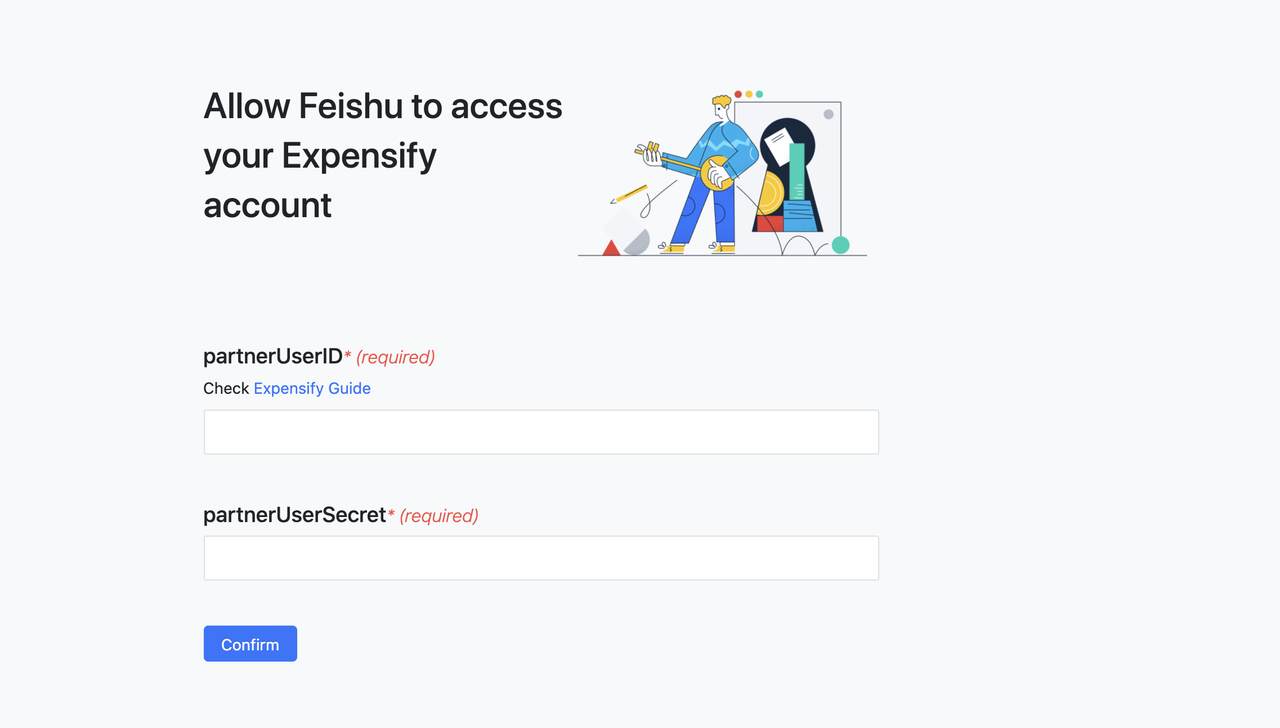 Now back to Feishu Flow. Select your Expensify account from the dropdown and click
Confirm
.
In the
Select an Action
block, click the
+
to set an action once the flow is triggered. For example, once a comment is posted to your expense report (the
trigger
), you can specify the
action
as sending you a Feishu message, or saving the comment in a file.