Help Desk is a platform developed by Feishu for enterprises to integrate internal intelligent service accounts. By combining AI bots and human agents, Help Desk provides smart customer support solution for instant and effective communication. Employees can help themselves through Help Desk.
This article illustrates how to reopen a ticket.
I. Introduction
An agent can reopen a ticket and start a new conversation with users to effectively follow up user feedback and improve service experience. For those tickets that can't be solved immediately, the agent can temporarily close them and reopen them when a solution is available.
II. Instructions
1.

​

Start a new conversation
Go to
Tcket Center
, select the ticket you want to reopen, and click on
Request New Conversation
at the bottom right corner of Ticket Info page.
Note: Click the Parent ticket number and the Sub ticket number to open the corresponding Ticket Info page. The parent ticket is the original conversation started by users. The sub ticket is the relevant conversation started by agents.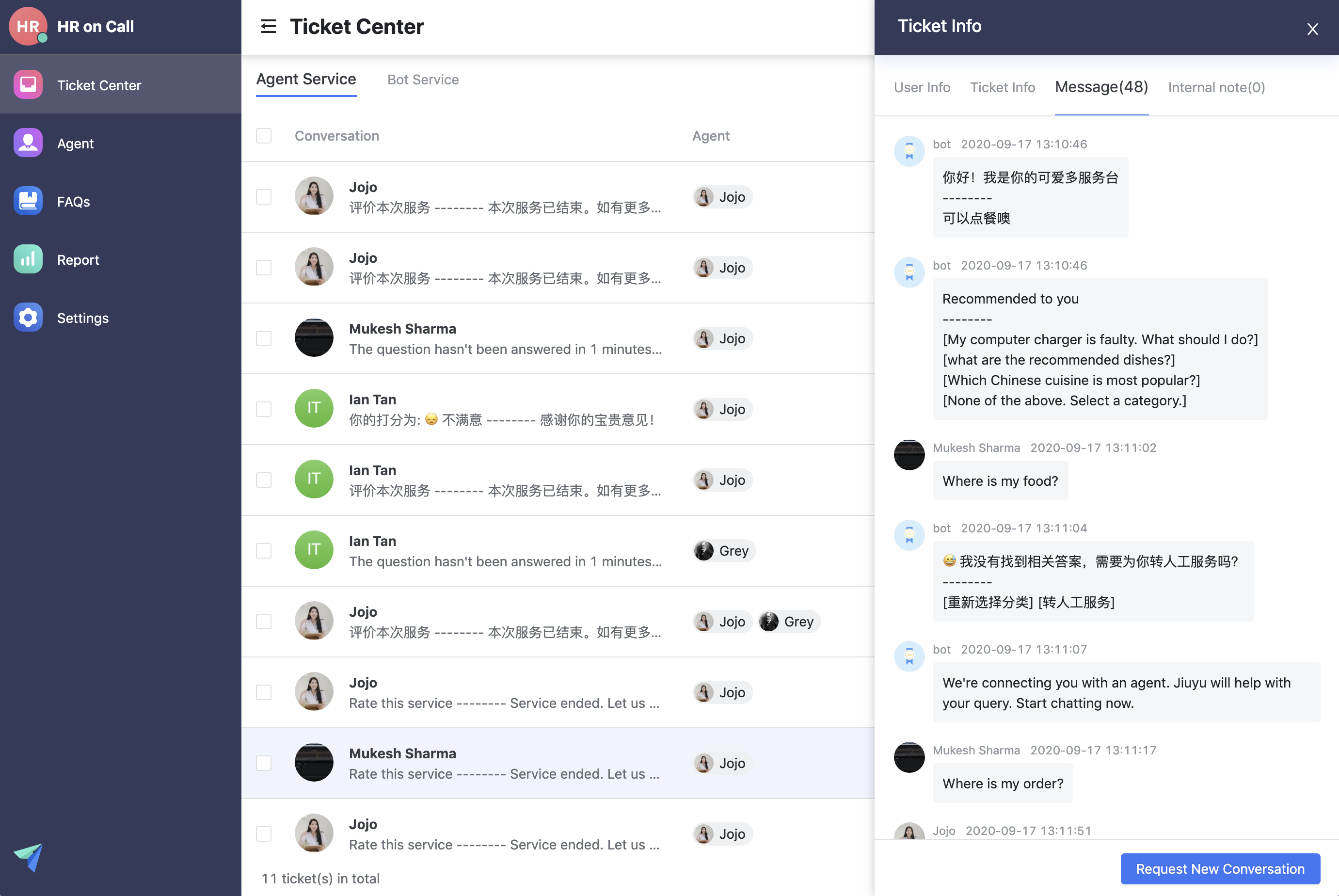 On the Agent Service page, click the Filter - Source - Agent Request to filter the tickets that have already started new conversations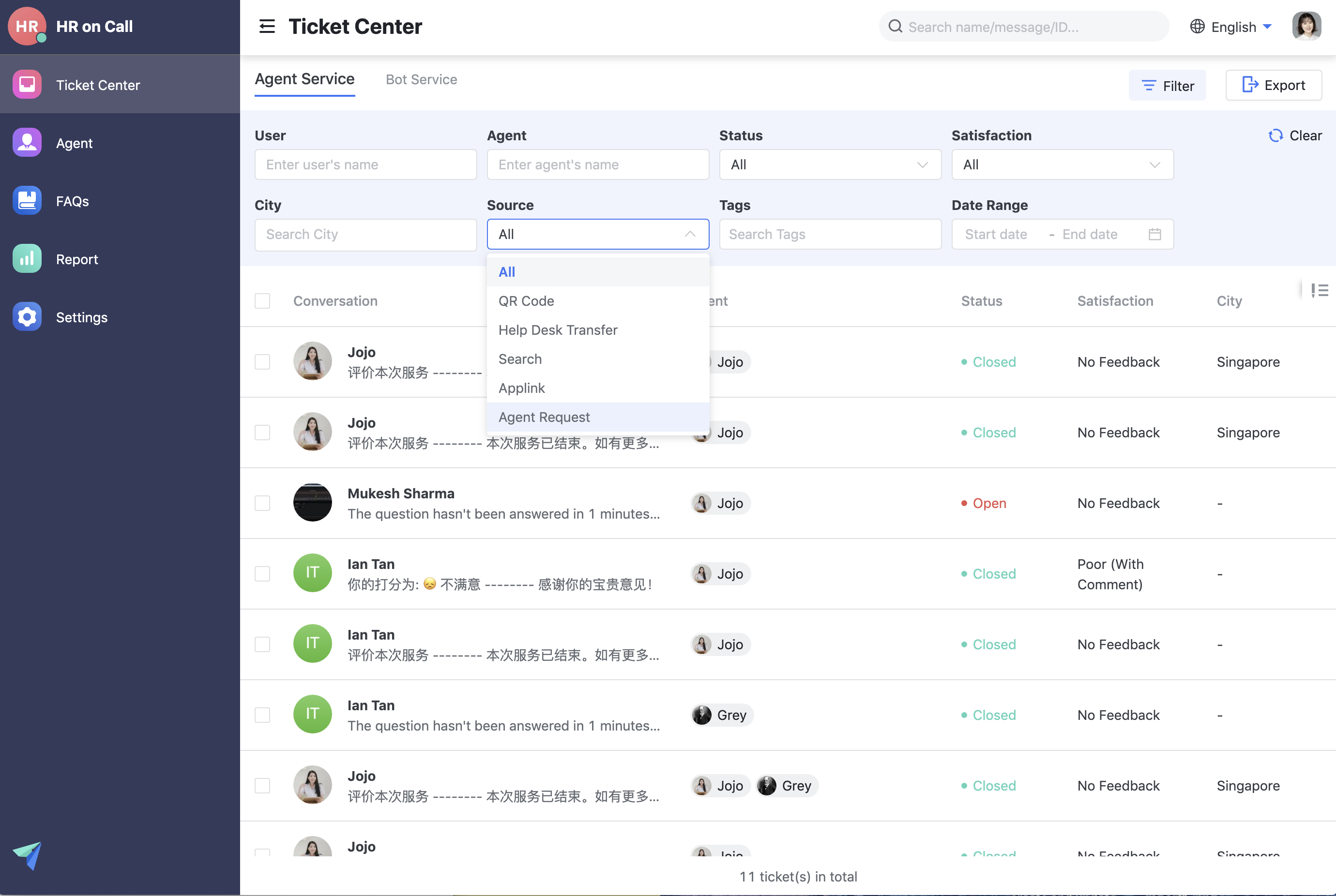 2.

​

Assign agents to new conversations
Add agents' names in the pop-up window to assign at least one agent for a new conversation and click
Confirm
.
Note:
If the user has an ongoing ticket conversation, the new conversation can't be successfully
added.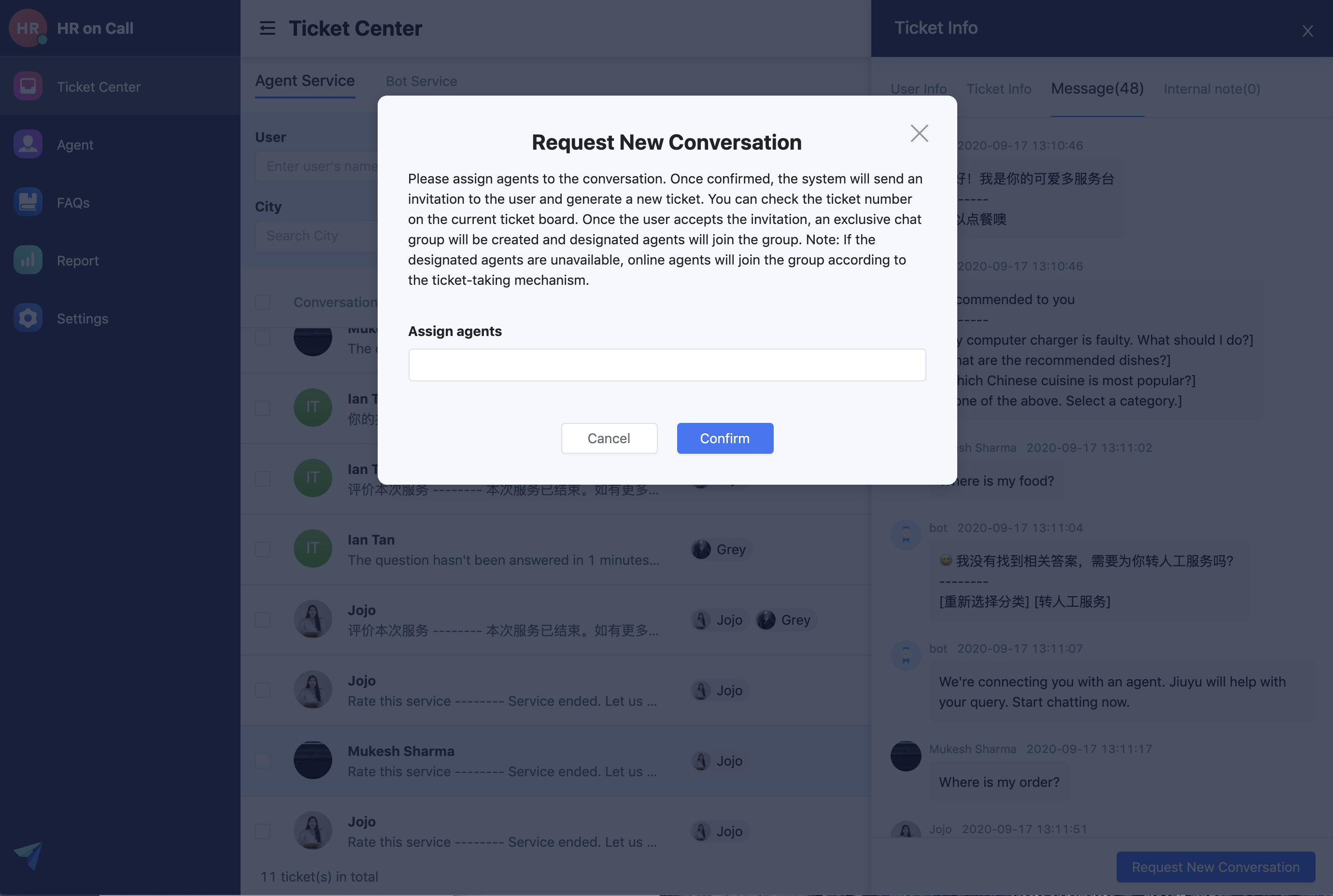 3.

​

Receive user's response
After a conversation is started, the status of the ticket will be changed to
Open
and the user will receive a conversation invitation card. Once the user accepts the conversation invitation, the corresponding agent will be notified and an agent group will be generated.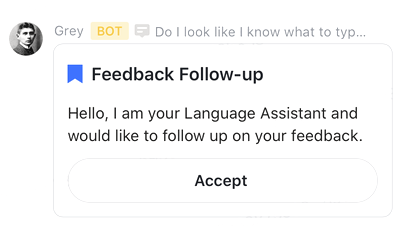 Notes:
•

​

If the user has an ongoing ticket conversation, the invitation card can't be successfully accepted.
•

​

After the conversation, the agent can click on End Service at the bottom right corner of Ticket Info page.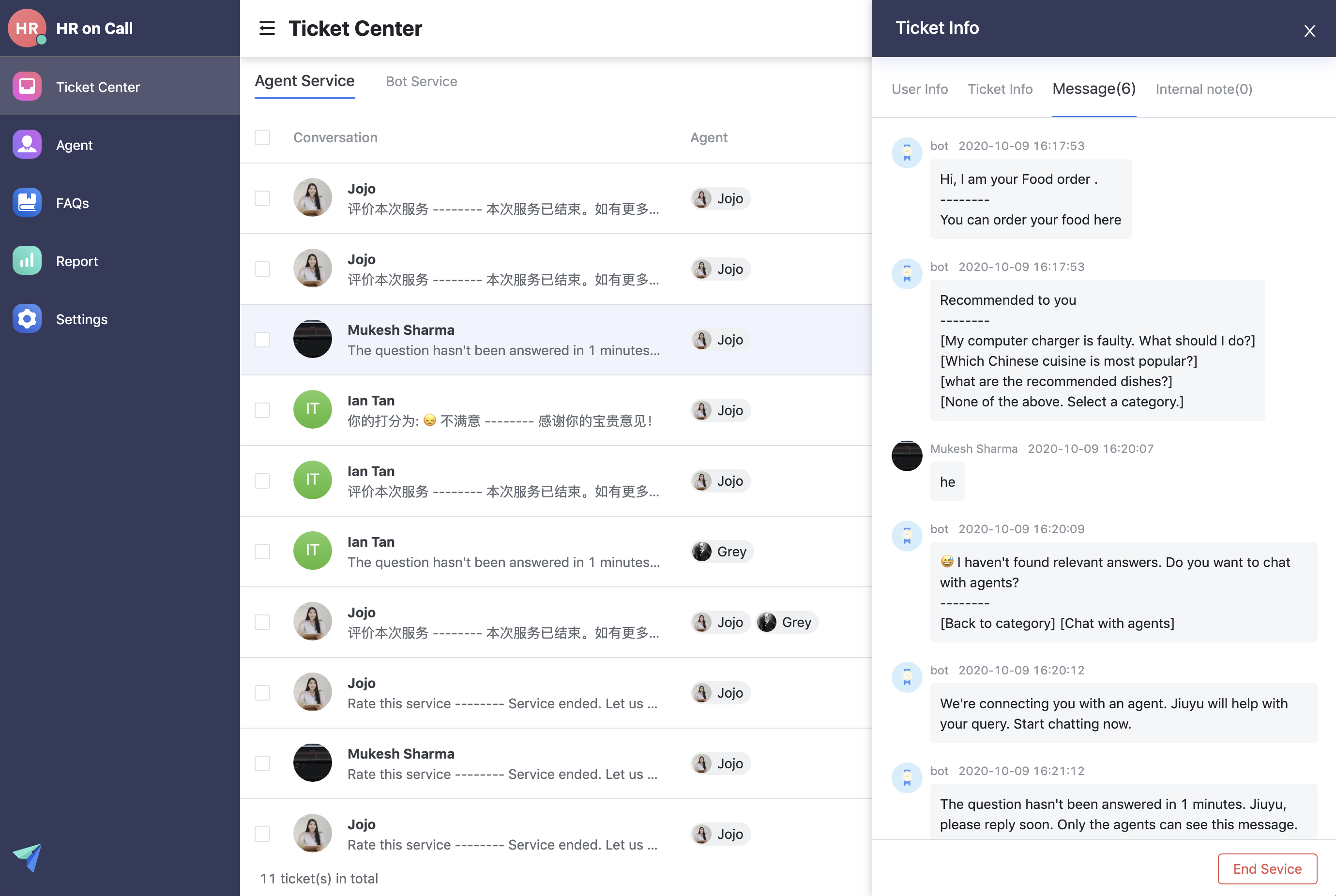 👏Congratulations! You now know how to reopen a ticket in Help Desk.
💕Feishu is always at your service to build a more efficient workplace. For more information about Help Desk,
click here!