This article introduces the specific steps of setting up employee session permissions in Feishu management background. By reading this article, you will quickly master the operating methods for managing conversational permissions between employees, making management more convenient and efficient.
Note:
This feature is still in grayscale, if you'd like to try it, please contact our customer service or sales staff.
The administrator can set whether employees can initiate conversations with other employees on the Feishu client. Including the following situations
•

​

Whether A can initiate a private chat with B (including starting a chat

and initiating audio or video calls)
•

​

Whether A can add B to a chat group
•

​

Whether A can send B buzz messages
•

​

Whether the Feishu client displays message notifications

when A comments on B's documents or uses the @ function
Note
: Chat permission settings on the Admin Backend are one-way.
For example, if you set that A cannot initiate a chat with B, however, B initiates a chat with A, their conversation is no longer restricted by the rule
.
Procedure
2.

​

Click

Security > User Permissions > Chat Permissions

to go to the chat permissions settings page.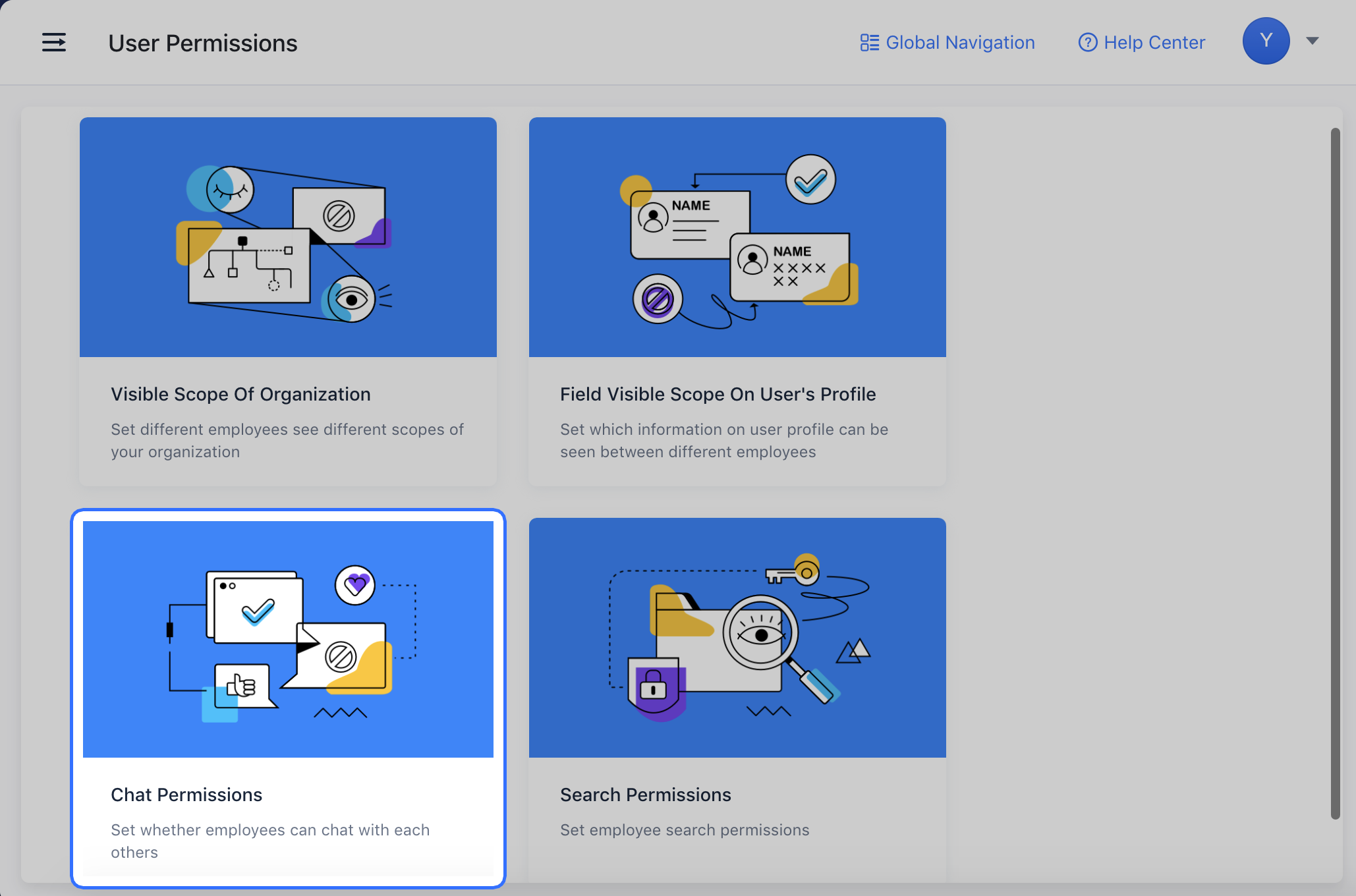 Manage Chat Permissions
1.

​

Click

Edit

in the top-right corner to enter the editing mode.
2.

​

Select departments or user groups and the relevant actions:
◦

​

send drive assistant's notification
3.

​

Choose

Can

or

Can't

so that it will take effect according to the rules when you click

Save.
As the example in the picture below: the users from Admin department cannot create chat, send buzz and create group with Amy.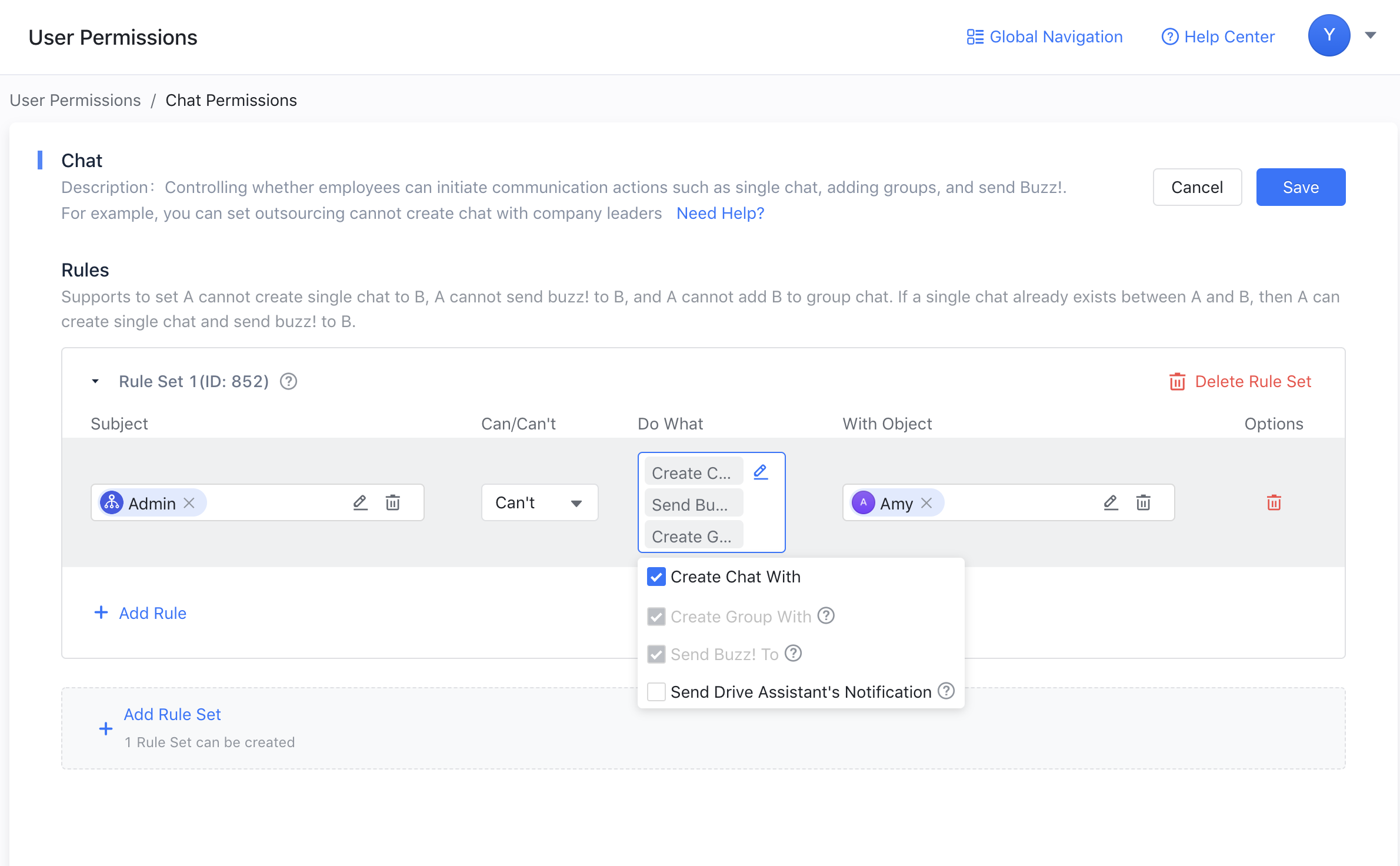 Verify Chat Permissions
1.

​

Use the

Permission Check Tool

to check whether the permissions you have set function as expected.
2.

​

Click

Permission Check Tool

to open the Permission Check Tool window.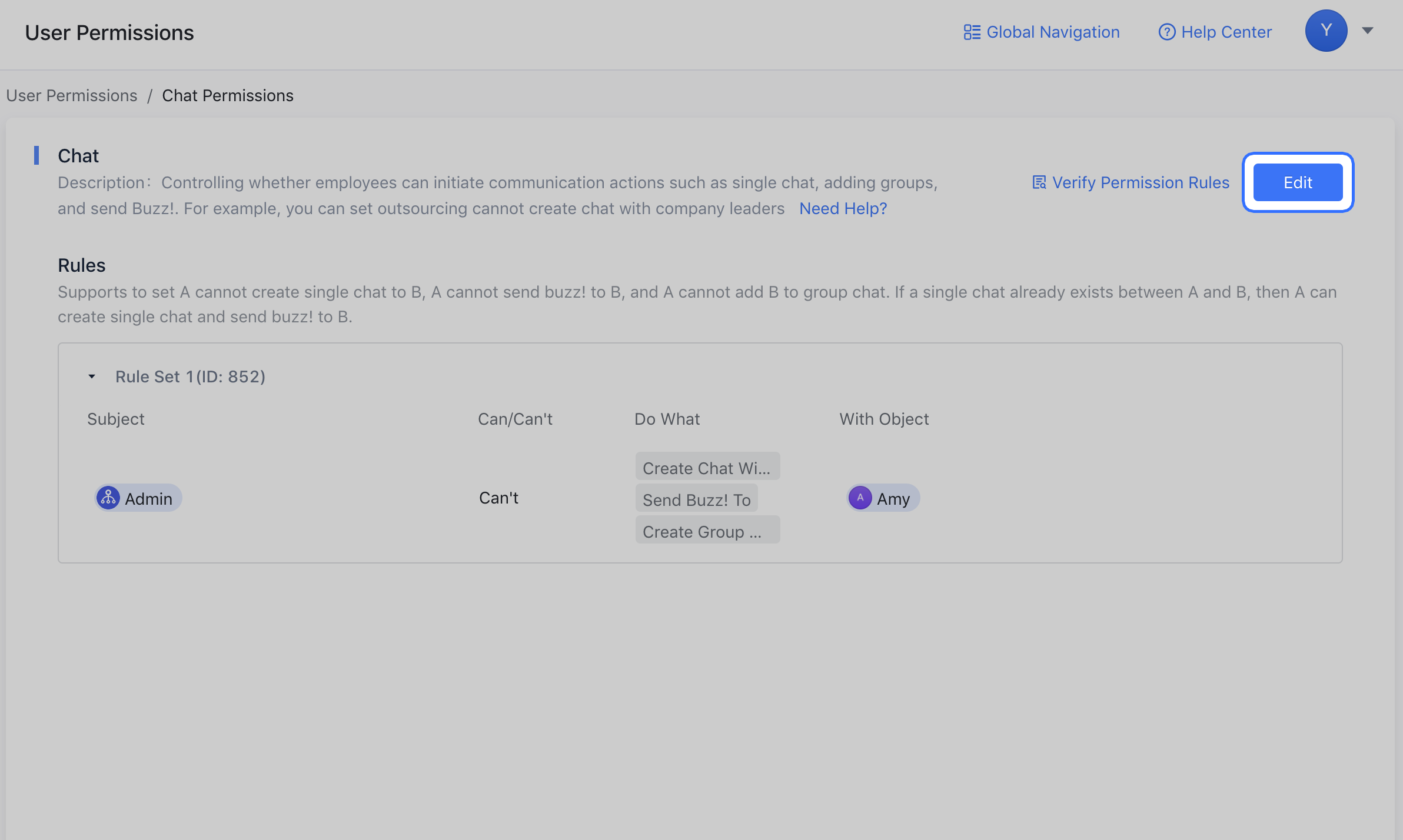 3.

​

Enter the subject and object username.
4.

​

Click

Vertify

to see what actions the selected subject can perform with respect to the selected object.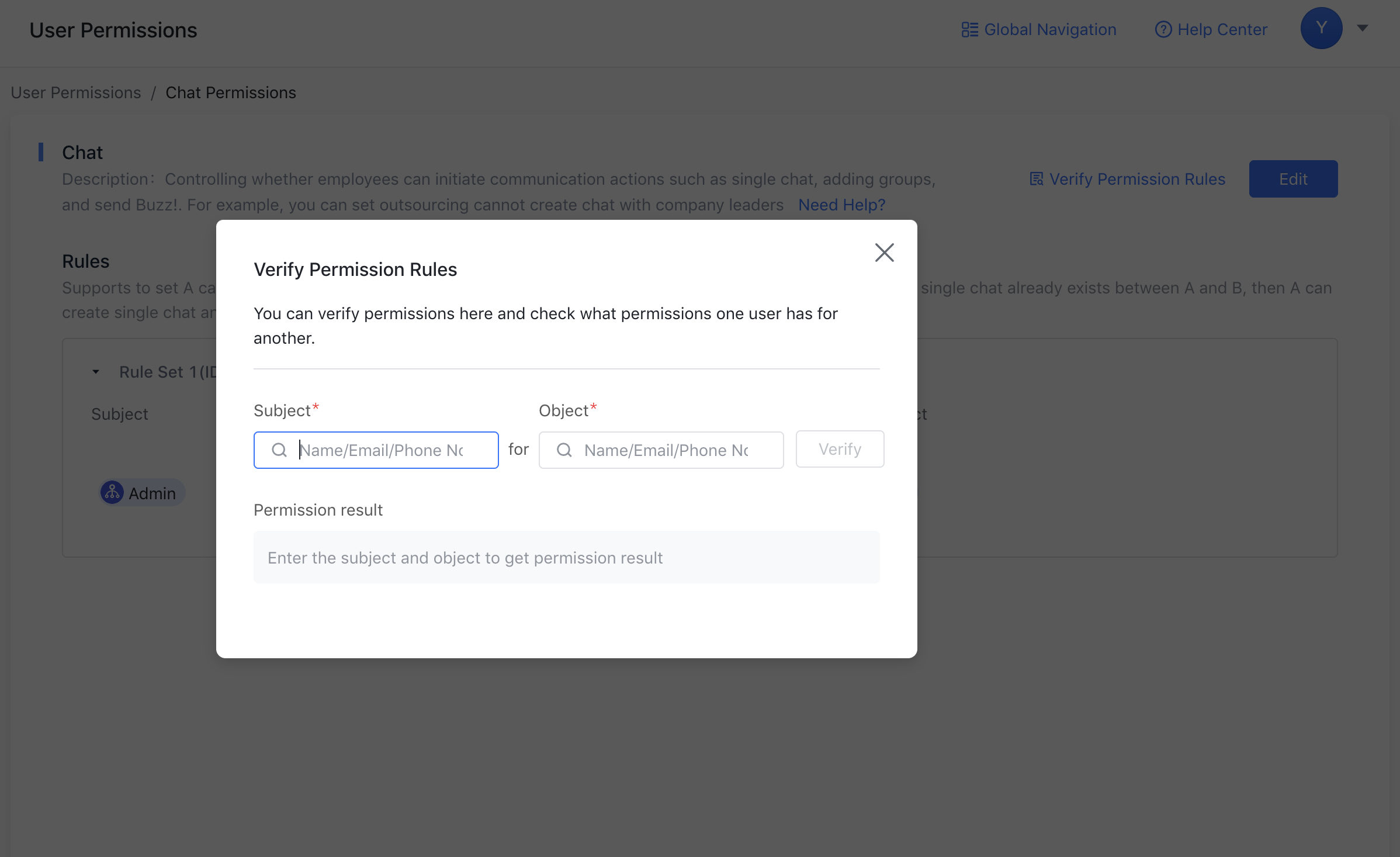 👏Congratulations, you now understand how to manage chat permissions. Now you can get to work!
💕Feishu is here to help you make each day a great day at the office. For more Feishu tips, bookmark and click
Feishu Office Tricks
.