Meetings
1.

​

Gallery view is now available
During meetings, participants can click the icon at the top right of the interface to switch the view.
Gallery view
, sidebar view and speaker view are included.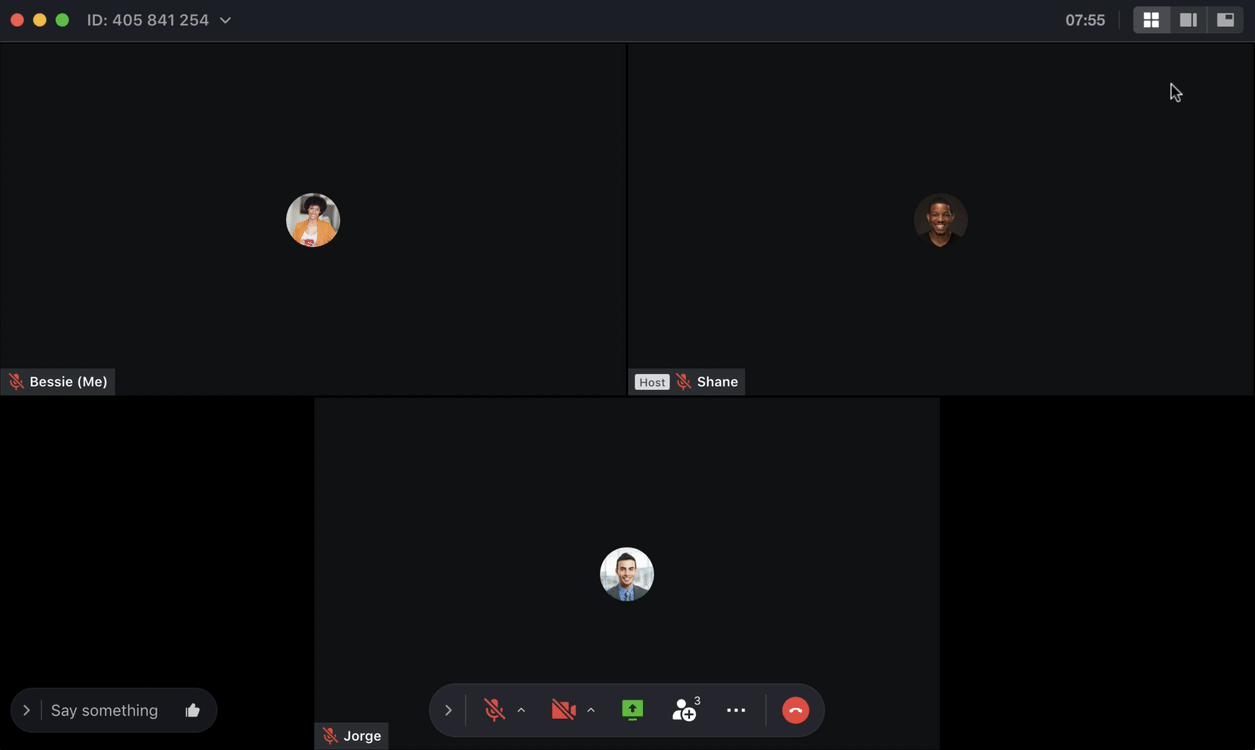 2.

​

Participate in a livestream live chat on mobile
While watching a livestream, viewers can log in to their Feishu accounts, set a nickname and send live chat messages
from their mobile devices.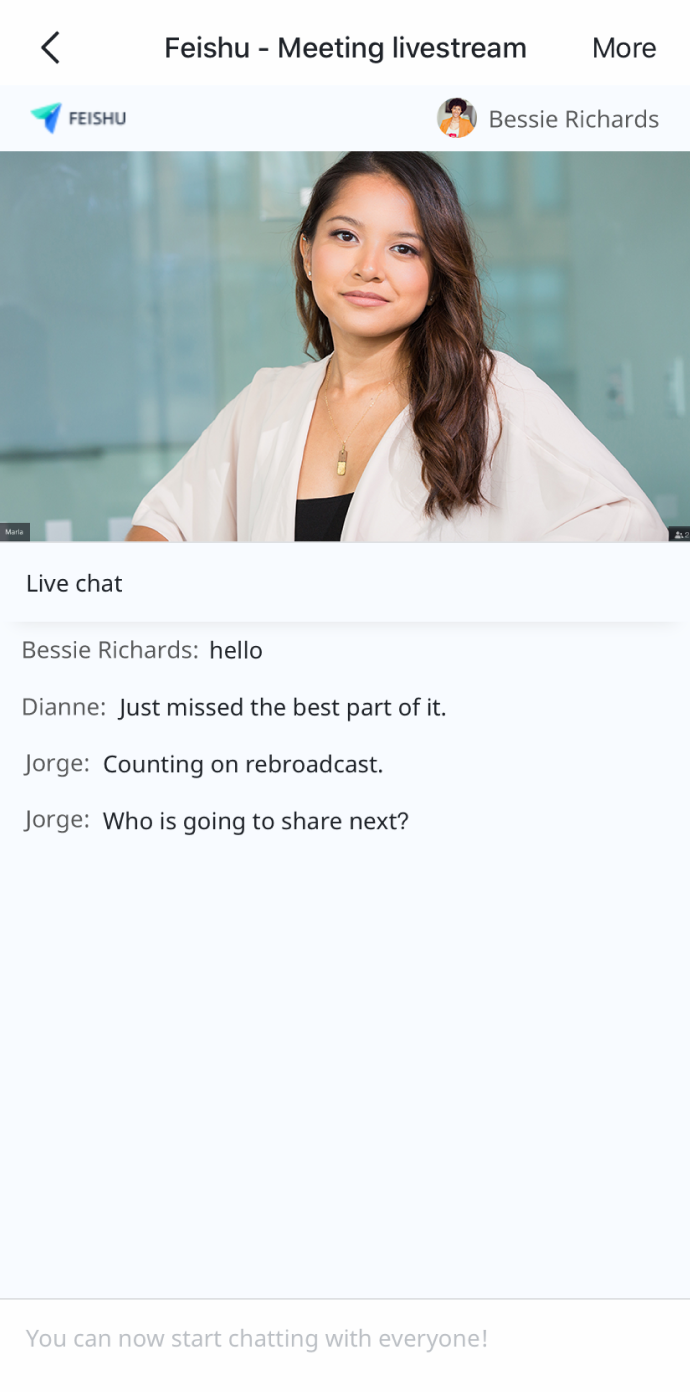 3.

​

Livestream can now display files shared using Magic Share
During a livestream, if the participants in meetings use the Magic Share feature to share online Docs, Sheets, and other types of files, the livestream can display these files as well.
After a livestream, the person who started the livestream can receive a notification via
, including date, duration, cumulative viewers, total views, peak concurrent viewers, number of live chat participants and number of live chat messages.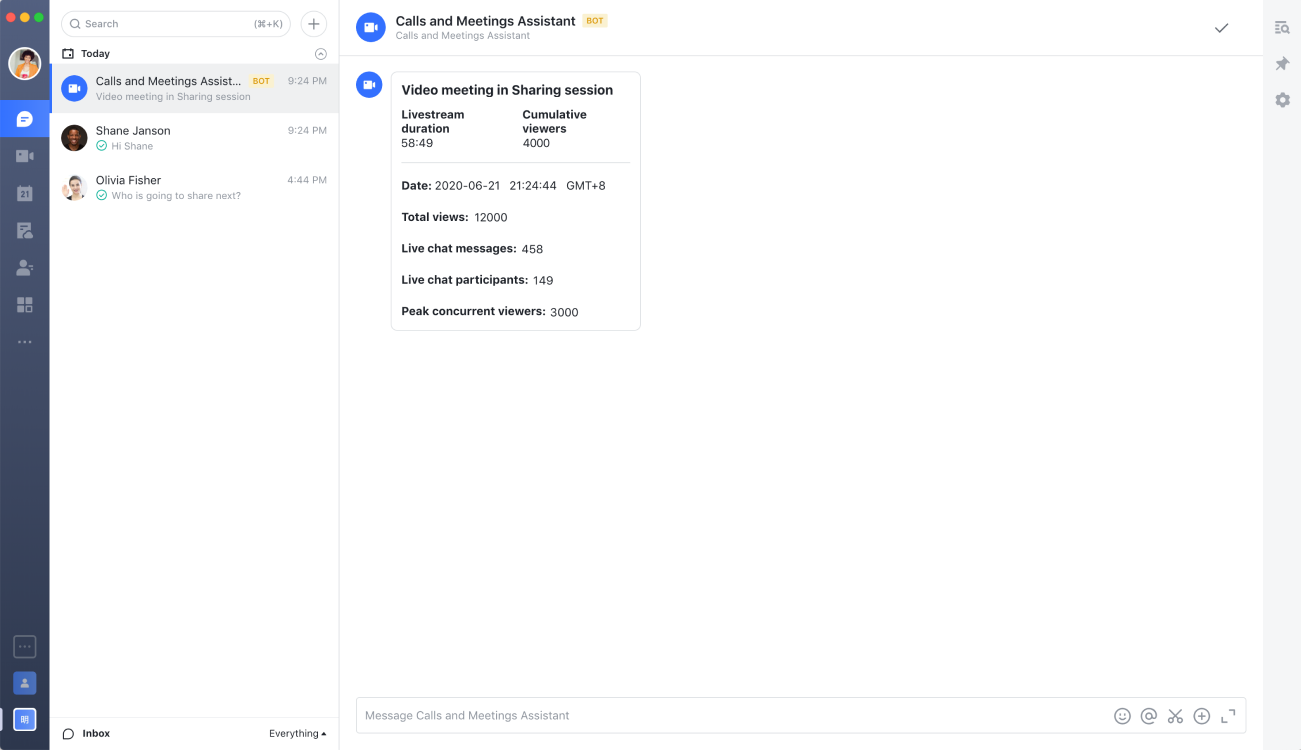 5.

​

Magic Share content can be recorded during meetings
While starting recording during meetings, the online Docs, Sheets, and other types of files shared using Magic Share can be recorded.
6.

​

Optimized dynamic layout
The display effect of dynamic layout in meetings has been optimized.
7.

​

Optimized language settings of subtitles
During meetings, the first person to turn on subtitles will receive a notification of spoken language setting and will select "a spoken language" for all participants.
Desktop app: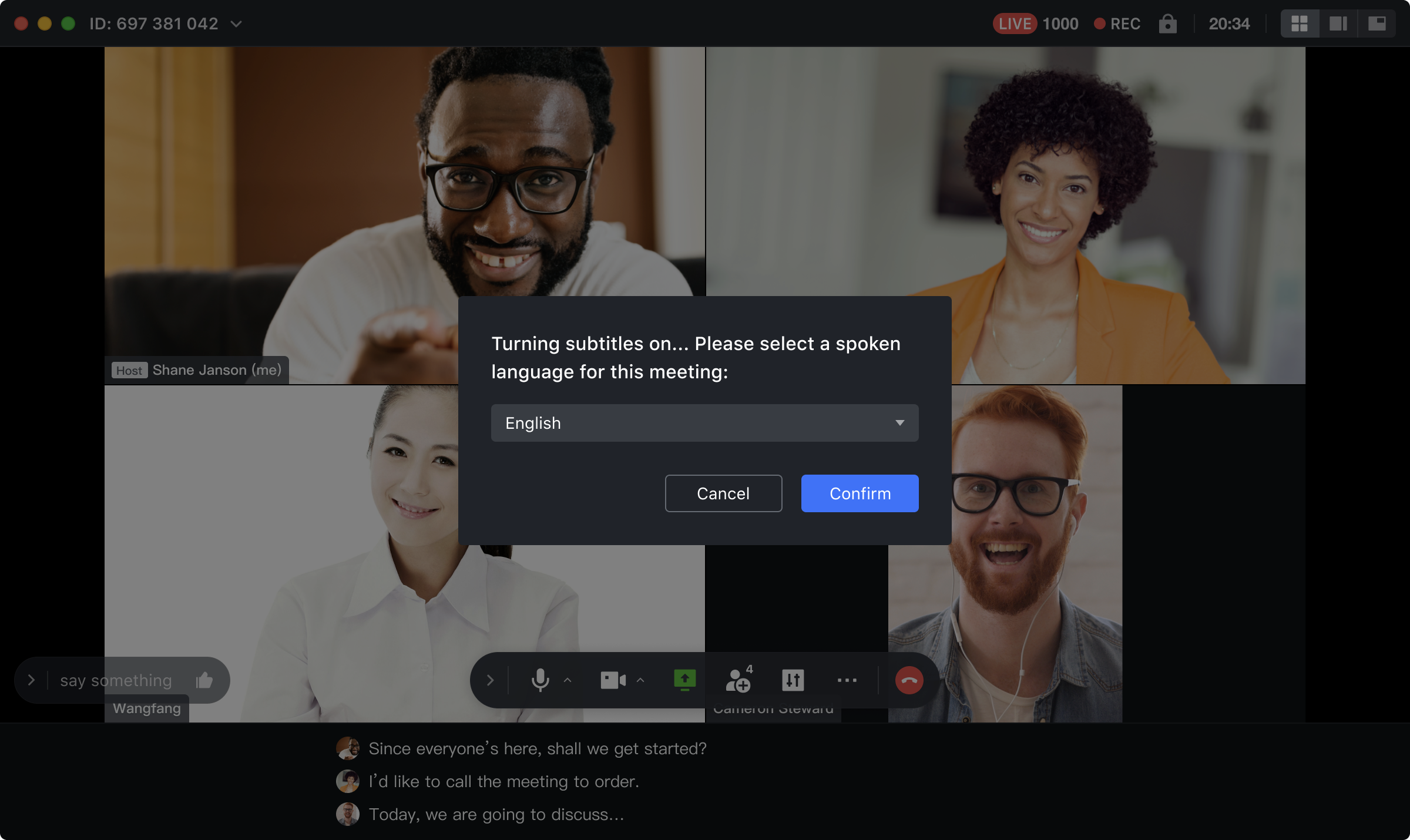 Mobile app: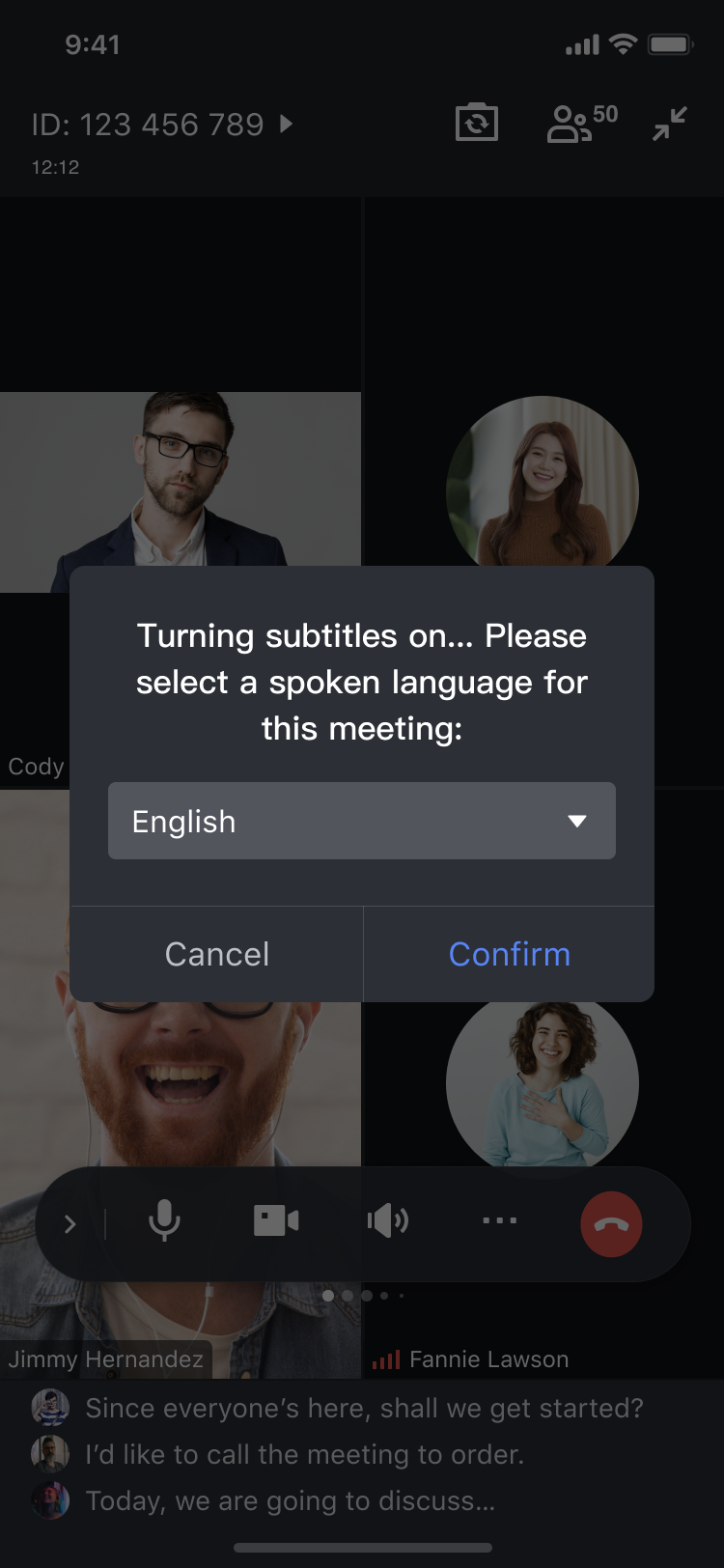 1.

​

Add guests through email addresses
While creating an event, the creator can enter email addresses to add relevant guests.
2.

​

Original schedule message won't be recalled
After rescheduling, the Calendar Assistant won't recall the original schedule message.
💡 Want to know more about feature changes? Click
Change Log
for the records of new features and improvements.
💗 We are constantly improving Feishu to provide you with a much better experience.