Q: How can I collapse or expand a doc title?
A: Hover your cursor over a title, and click the
Collapse
or
Expand
button that appears before the title to collapse or expand the title.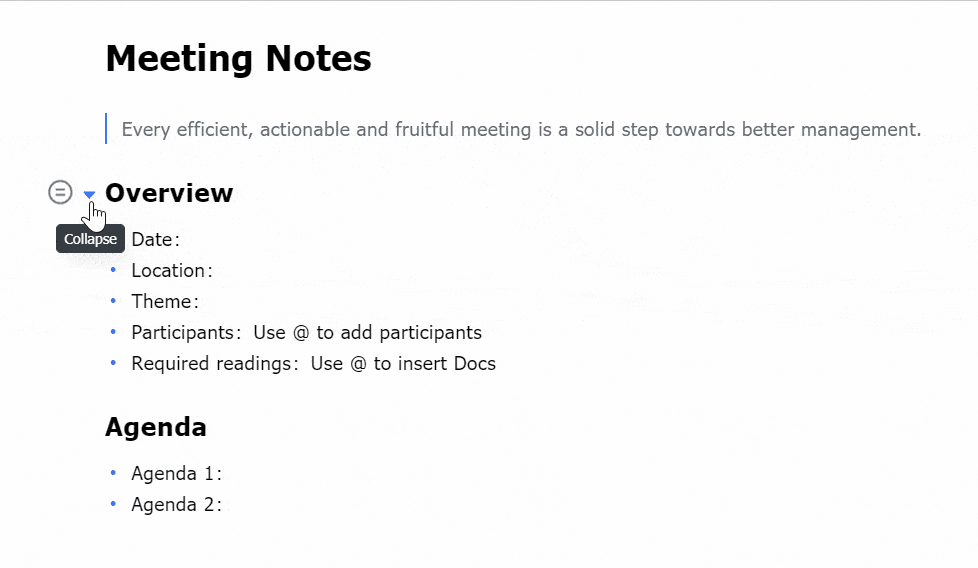 Q: Does the title collapsing or expanding action affect other users?
A: If you are the only one authorized to read the doc, collapsing or expanding the title won't affect other users. But if you are authorized to edit the doc, collapsing or expanding does affect other users. For example, after you collapse a title, the title will be collapsed too in the docs interface for other users when they read this doc.
👍 If you find this article helpful, please remember to give us a thumbs up.