This article answers frequently-asked questions about the usage and security of the Feishu Survey app.
Q: Do I need to pay for Feishu Survey?
A: Currently, all the features of Feishu Survey are available for free.
Q: Is my data on Feishu Survey secure?
Feishu Survey implements a multi-layer encryption mechanism on its data to safeguard data privacy. We will never disclose any data to a third party in any form. By default, only the project administrators configured in
Project Design
are authorized to view the collected data of the project. The creator can add a collaborator as a project administrator to share the data, or the creator can share the collected data form to a friend.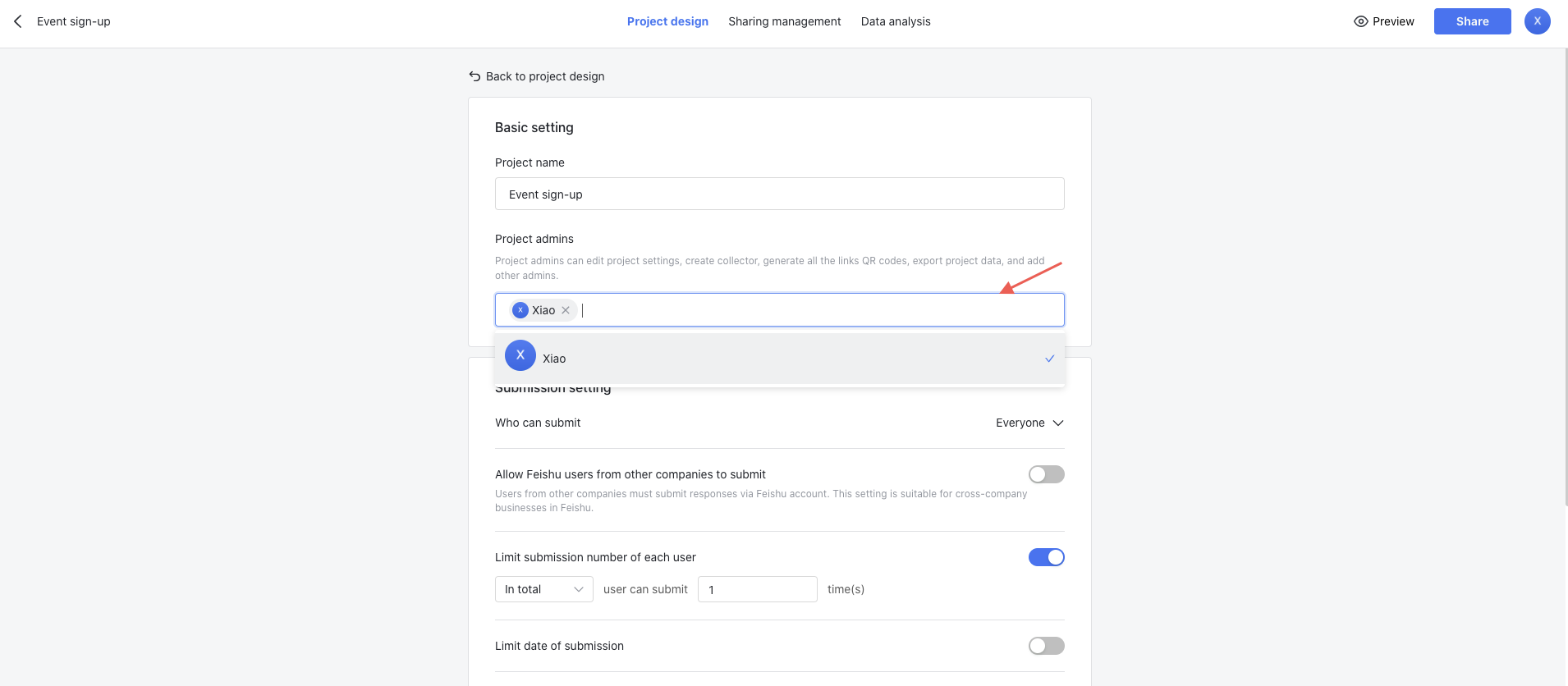 Can people from other companies use Feishu Survey?
Yes. You can go to
Project Settings
, then click
Project Design
-
Allow Feishu users in other companies to submit
to allow Feishu users from other companies to submit questionnaires. Users need to install Feishu Survey to fill in the questionnaire.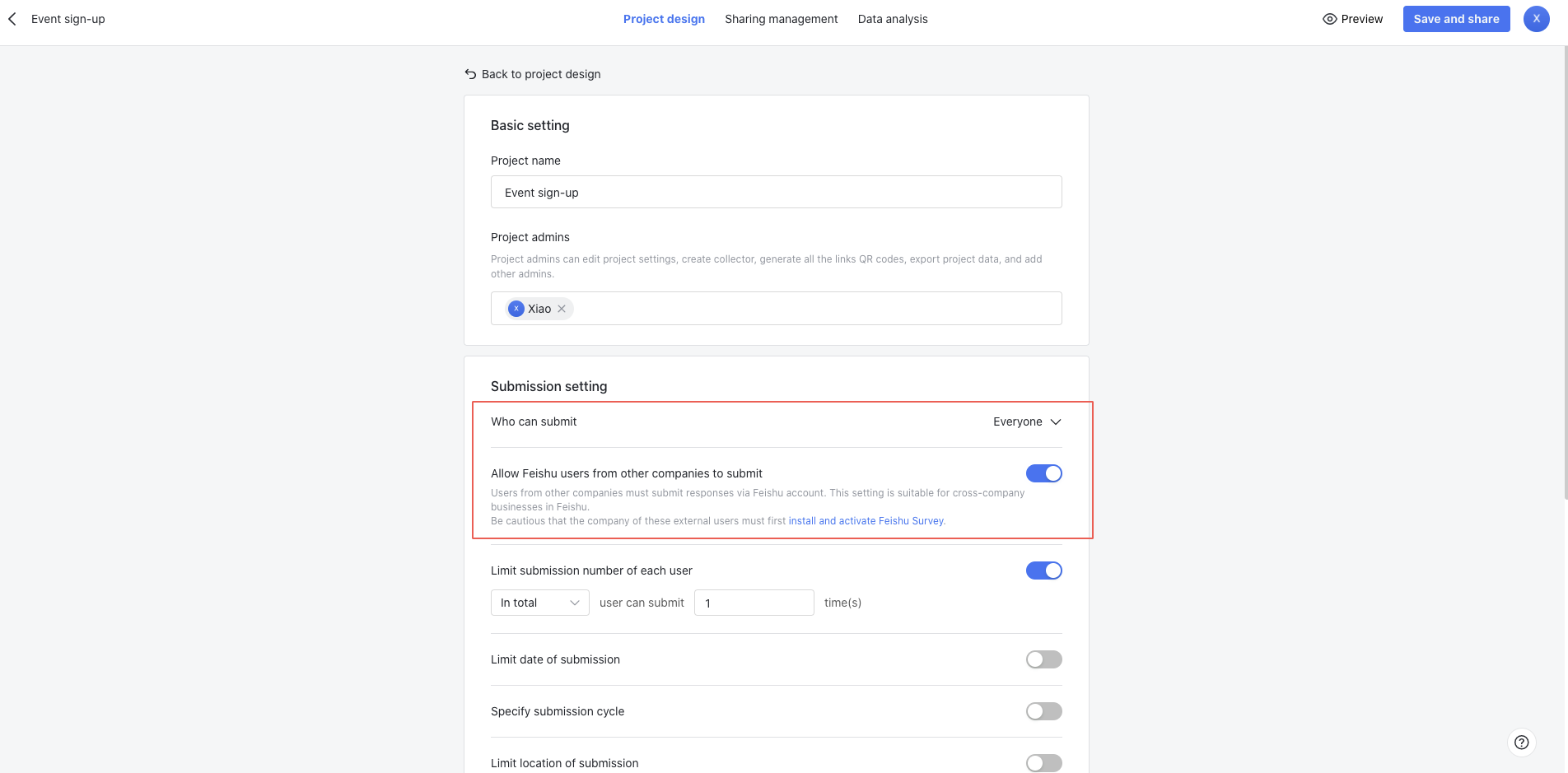 Q: Is Feishu Survey available on both desktop and mobile apps? Anydifferences?
•

​

Go to the app: You can search for

Feishu Survey

in the

Workplace

on Feishu desktop or mobile app to use Feishu Survey.
•

​

You can

create

a project on either desktop or mobile app, but currently you can't

create

a project in the mini program on the Feishu mobile app.
Q: What should I do if I'm not able to submit a question?
This may be because you are using an older version of the app. Please update your app to the latest version and then scan the QR code and try again.