1.

​

Workplace is now available on iPad app
Workplace is newly added to Feishu iPad app to meet your office requirements.
2.

​

Labs has now virtual background function
During calls and meetings, participants can enable virtual background function to select existing photos as a background, which can effectively increase privacy by hiding users' real environment.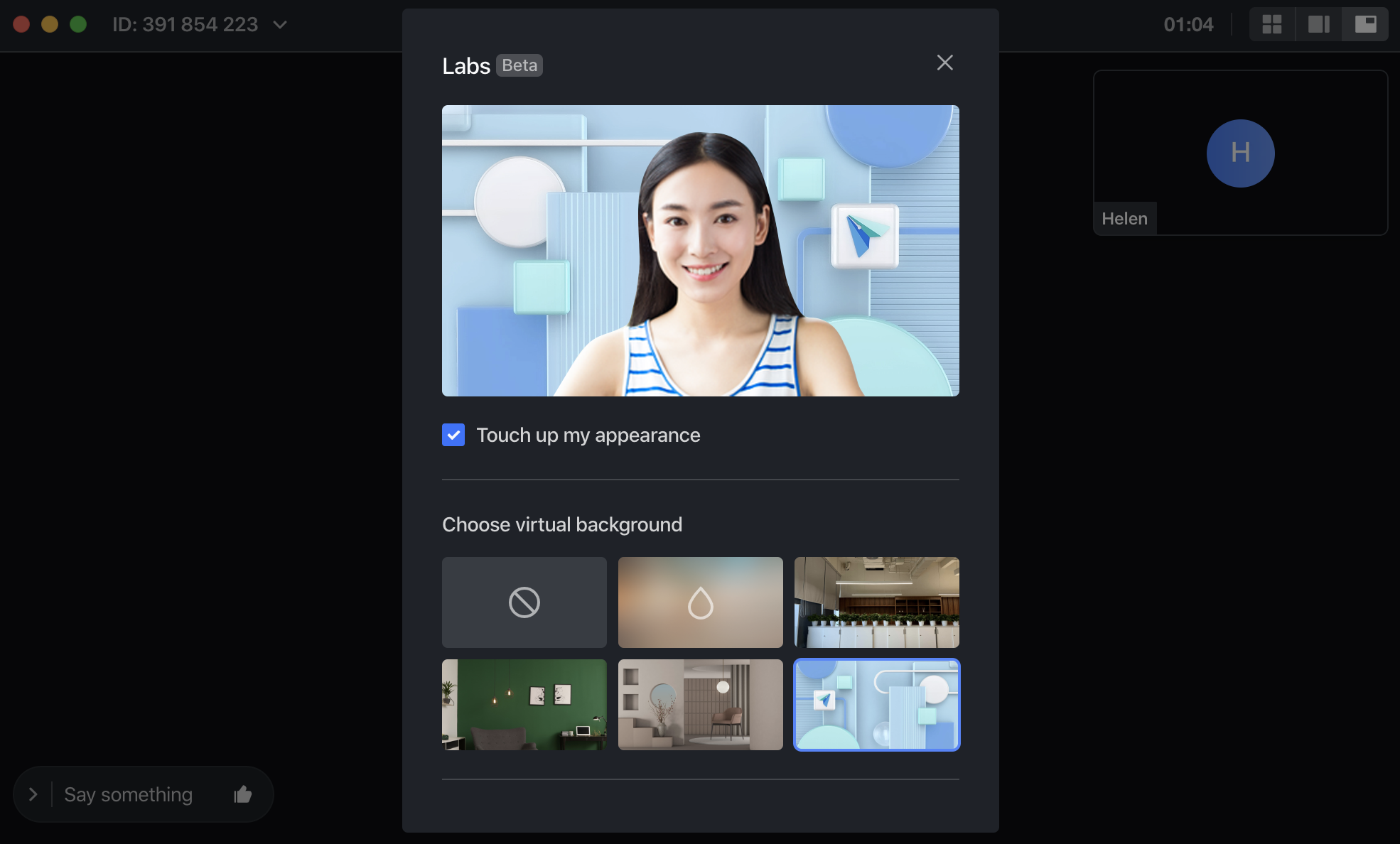 3.

​

Log in and sign up method is optimized
When it is the first time you log in or sign up on the mobile app, Feishu mobile app can automatically recognize your phone number to log in or sign up, without verification code.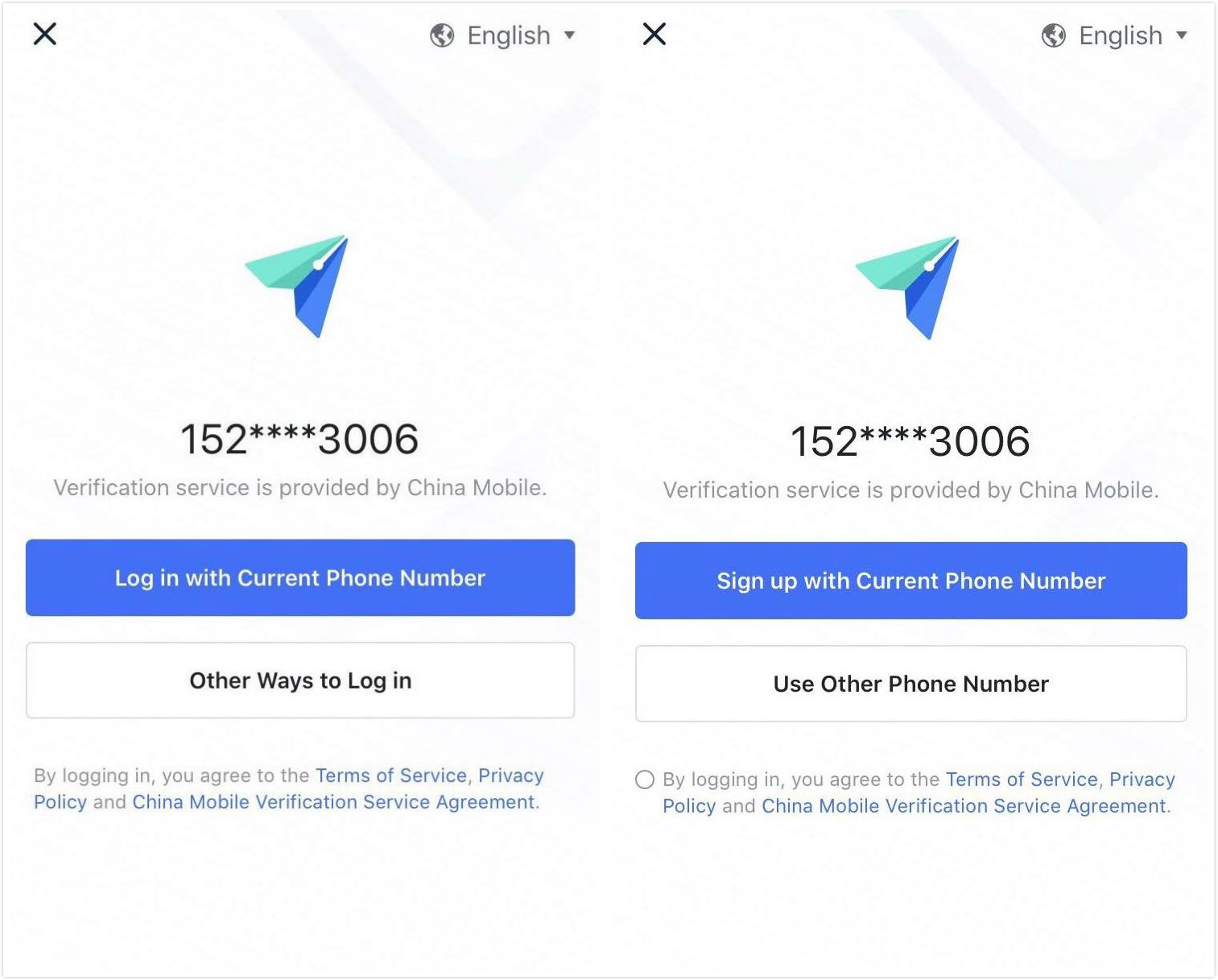 4.

​

Beauty touch-up function is enabled by default
When participants use meetings, the frame will automatically enable the beauty touch-up function without manually setting it.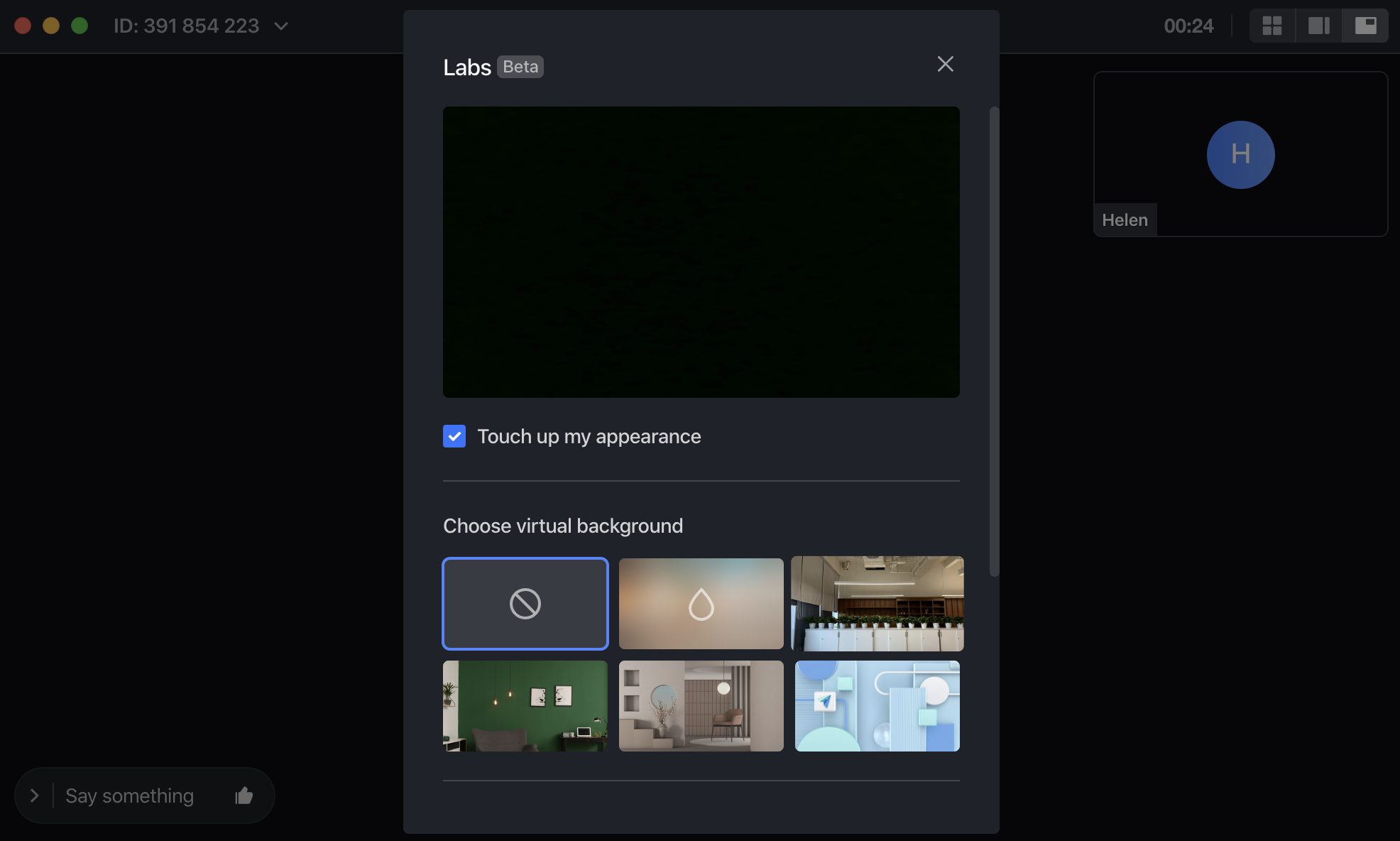 💡 Want to know more? Click
Change Log
for updates on new features and improvements.
💗 We are constantly improving Feishu to provide you with a much better experience.