This article describes how to reserve a Feishu Room and join a scheduled meeting.
You can reserve a Feishu Room for an event scheduled in Feishu. When the event starts, check in on the meeting room display and start the meeting on the controller.
When creating an event in Feishu Calendar, choose from a list of meeting rooms with "Feishu Rooms" in their names. Once you reserve a Feishu Room, the event details will be displayed on the TV and controller in that room.
•

​

Schedule a meeting in Feishu Calendar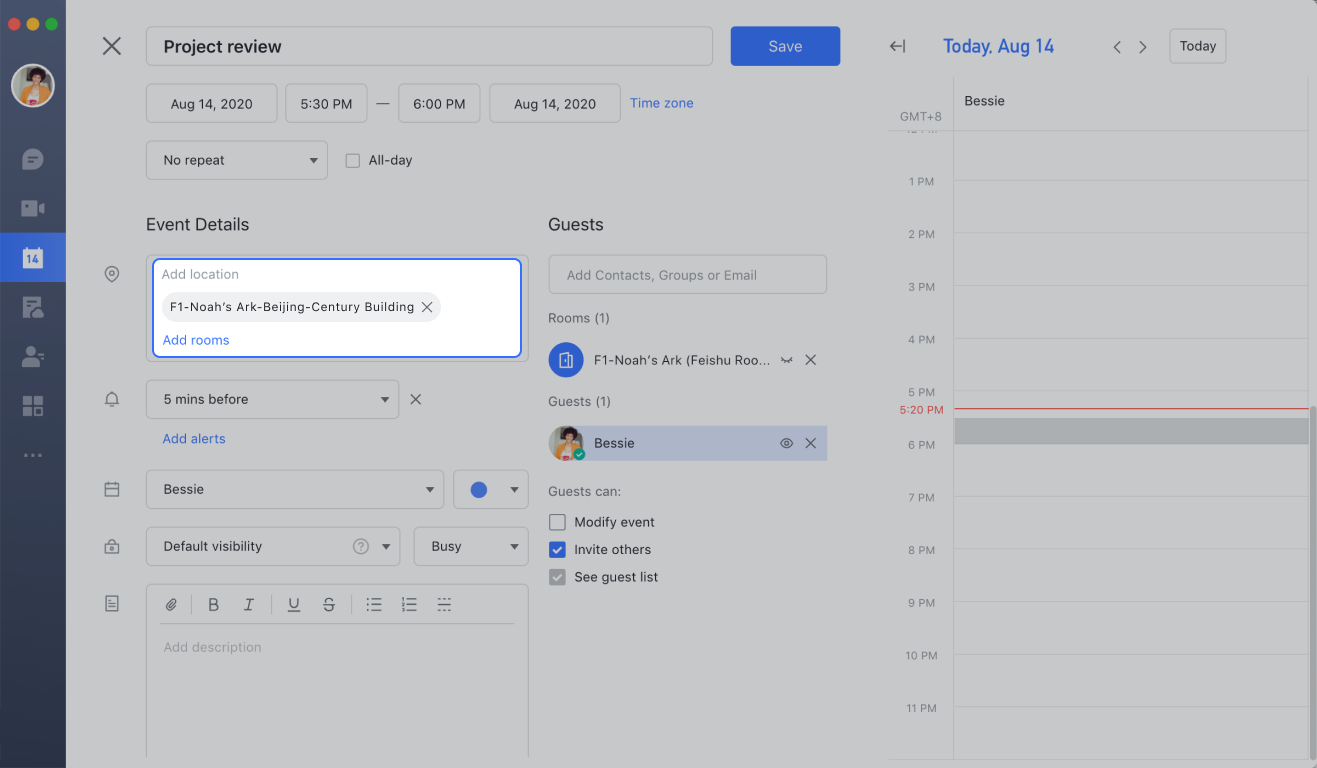 •

​

Event details displayed on the Feishu Room's TV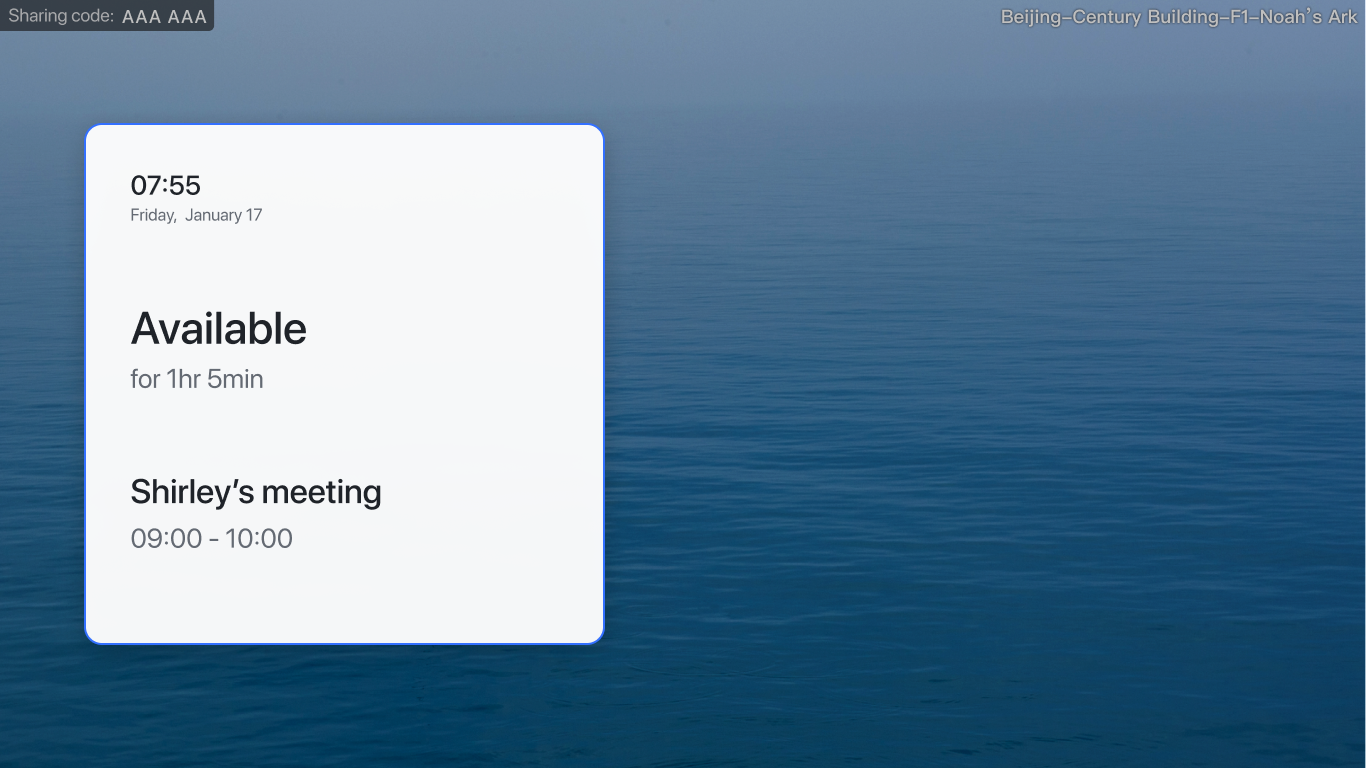 •

​

Event details displayed on the Feishu Room's controller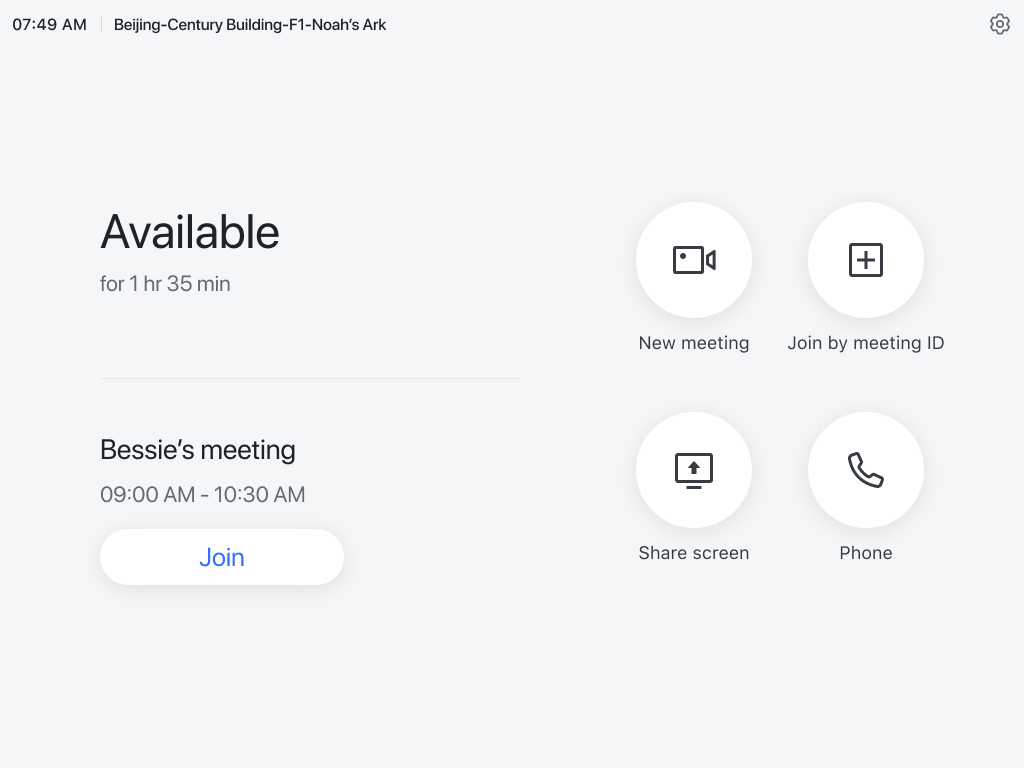 On the meeting room display, you can check in to an event 10 minutes before it starts or within 5 minutes after it starts. If no one checks within this time, the meeting room will be released.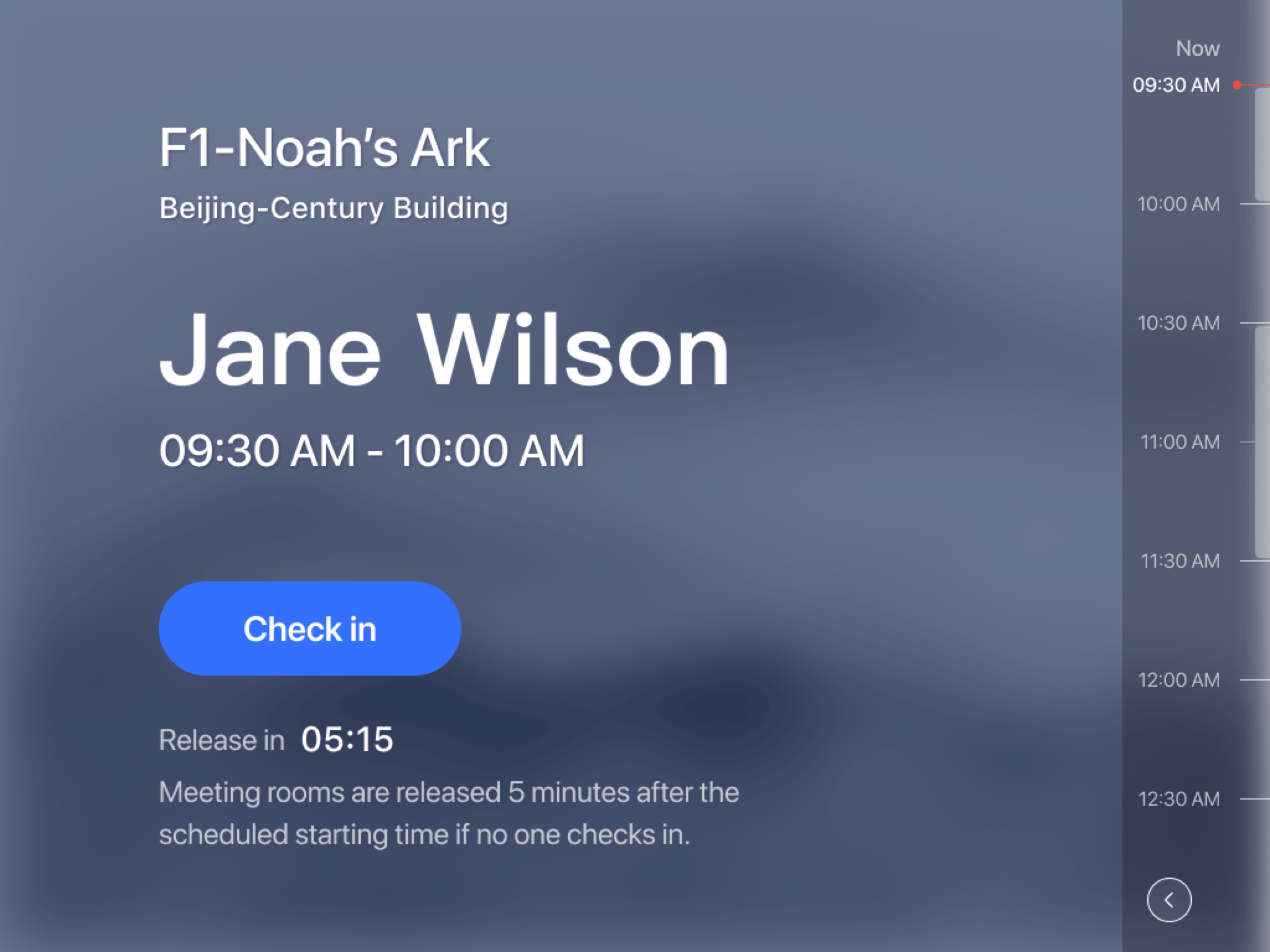 Tap the right arrow in the bottom right to view the events scheduled for the current day.
3.

​

Join a scheduled meeting
On the controller, tap
Join
to join a scheduled meeting.