This article describes how to share your screen to a Feishu Room.
You can share your screen wirelessly via ultrasound or by using an HDMI cable.
1.

​

Wireless screen sharing
2.

​

Open Feishu on your desktop.
3.

​

Click the

"+"

icon above your feed.
4.

​

Select

Share Screen

. You can choose to share your entire screen or a specific application.
5.

​

Your device will automatically detect and match with the equipment in the room via ultrasound.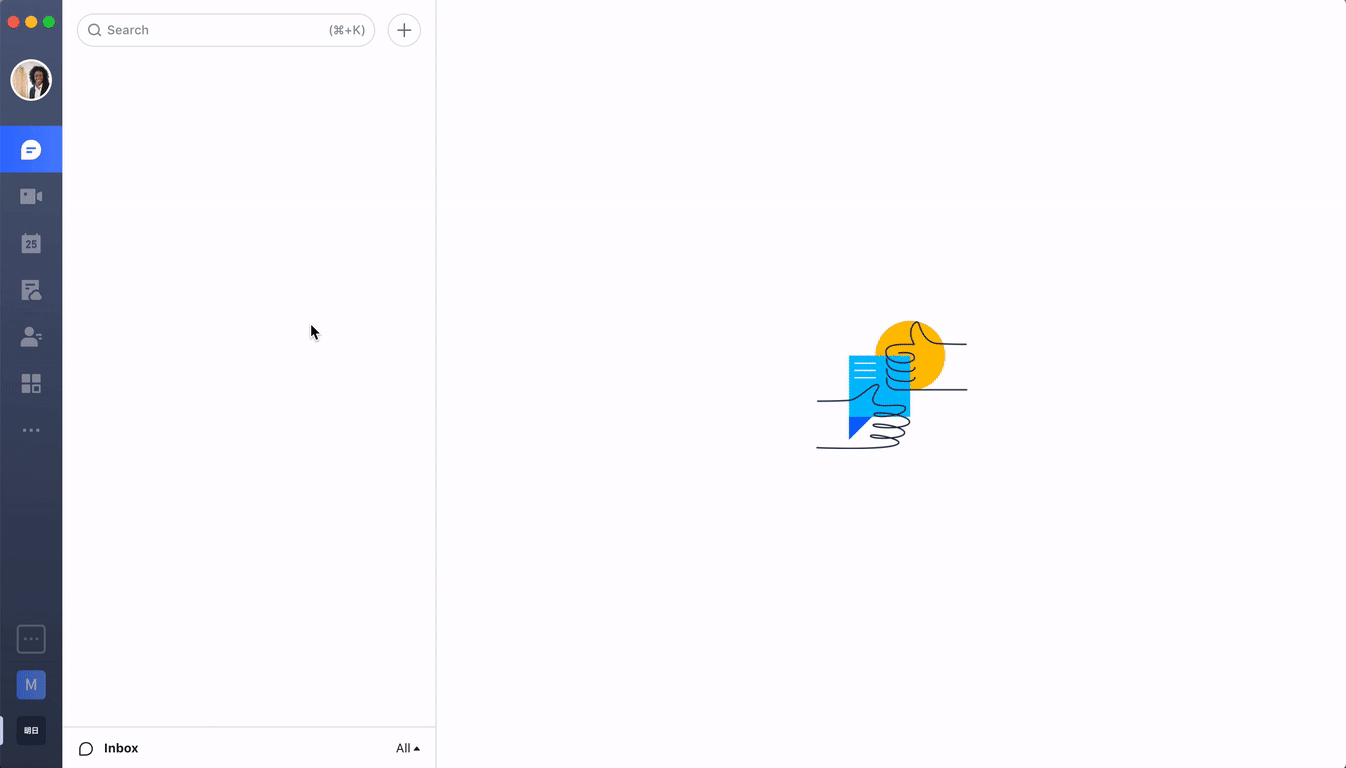 5.

​

If the wireless connection doesn't work, you'll be prompted to enter a 6-letter sharing code.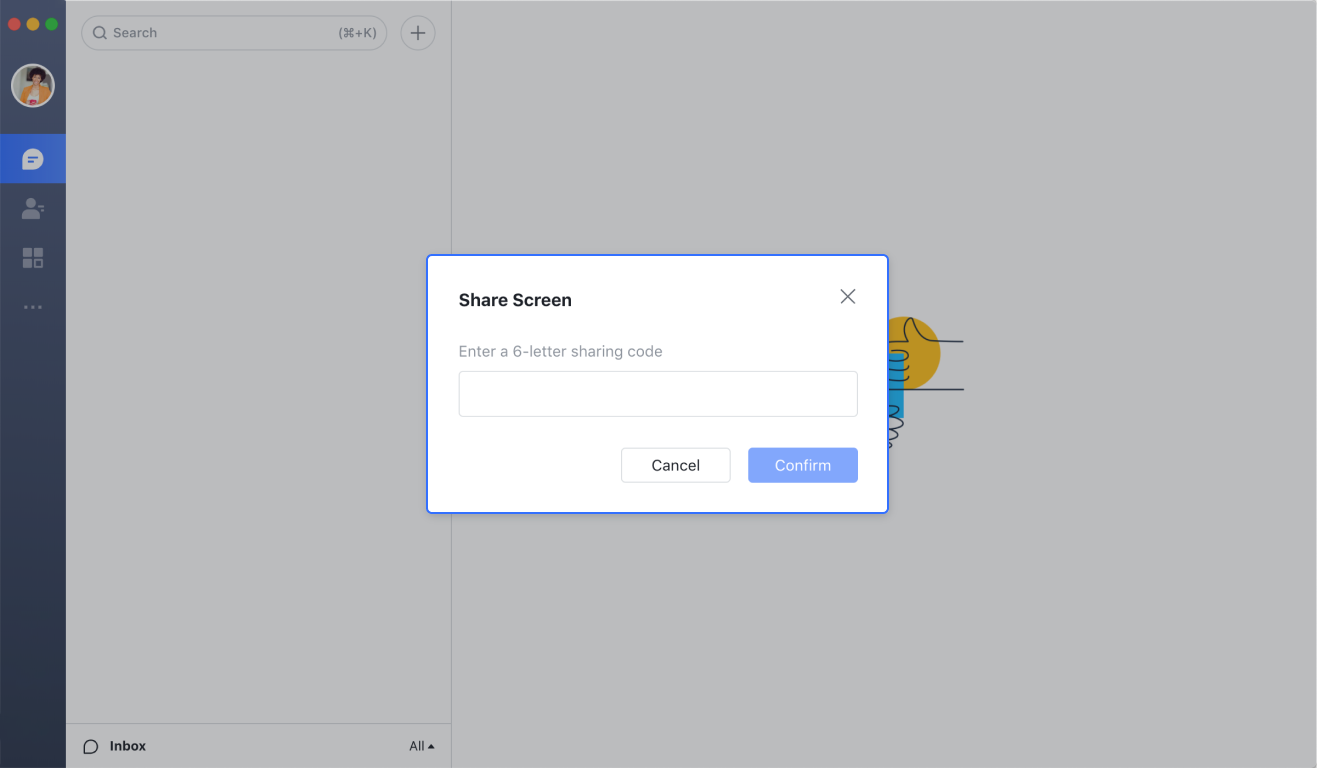 You can find the sharing code in the top left corner of the meeting room's TV. You can also find it by tapping
Share screen
on the controller.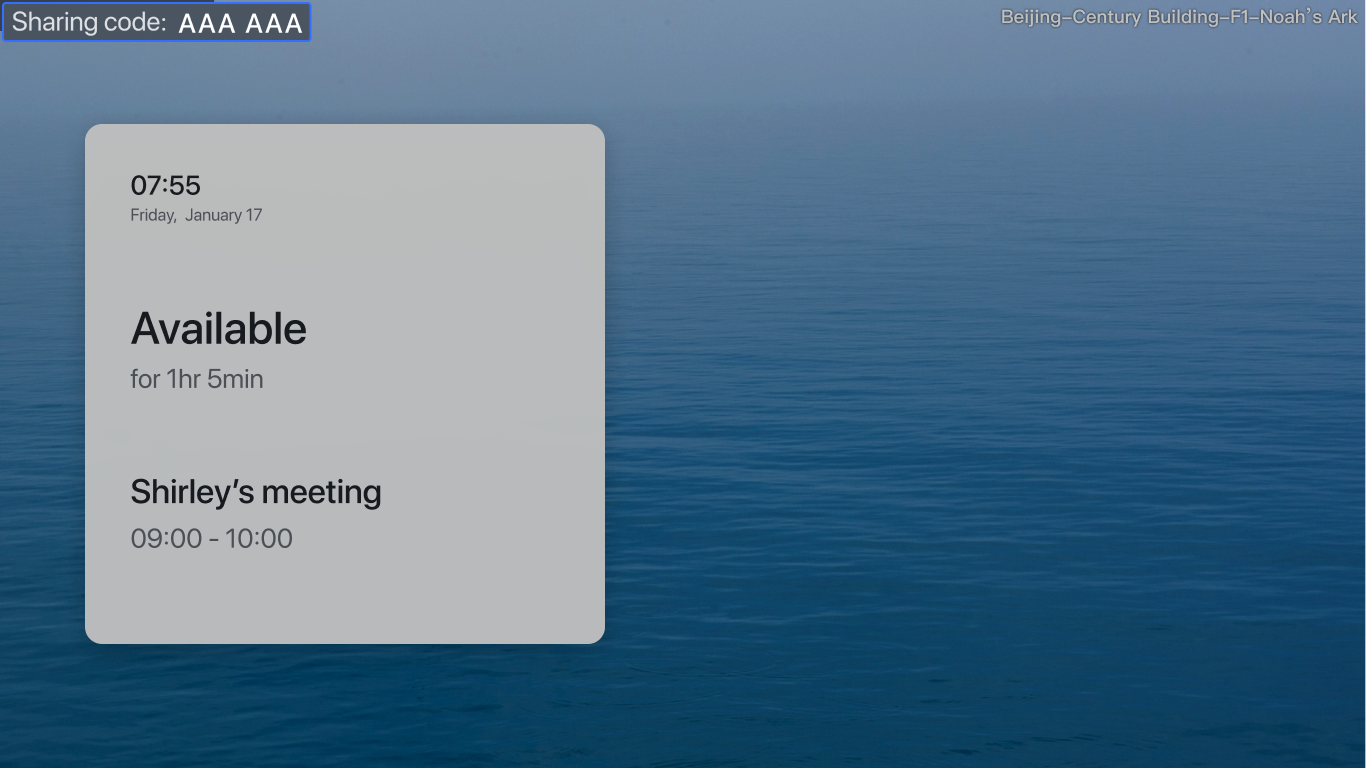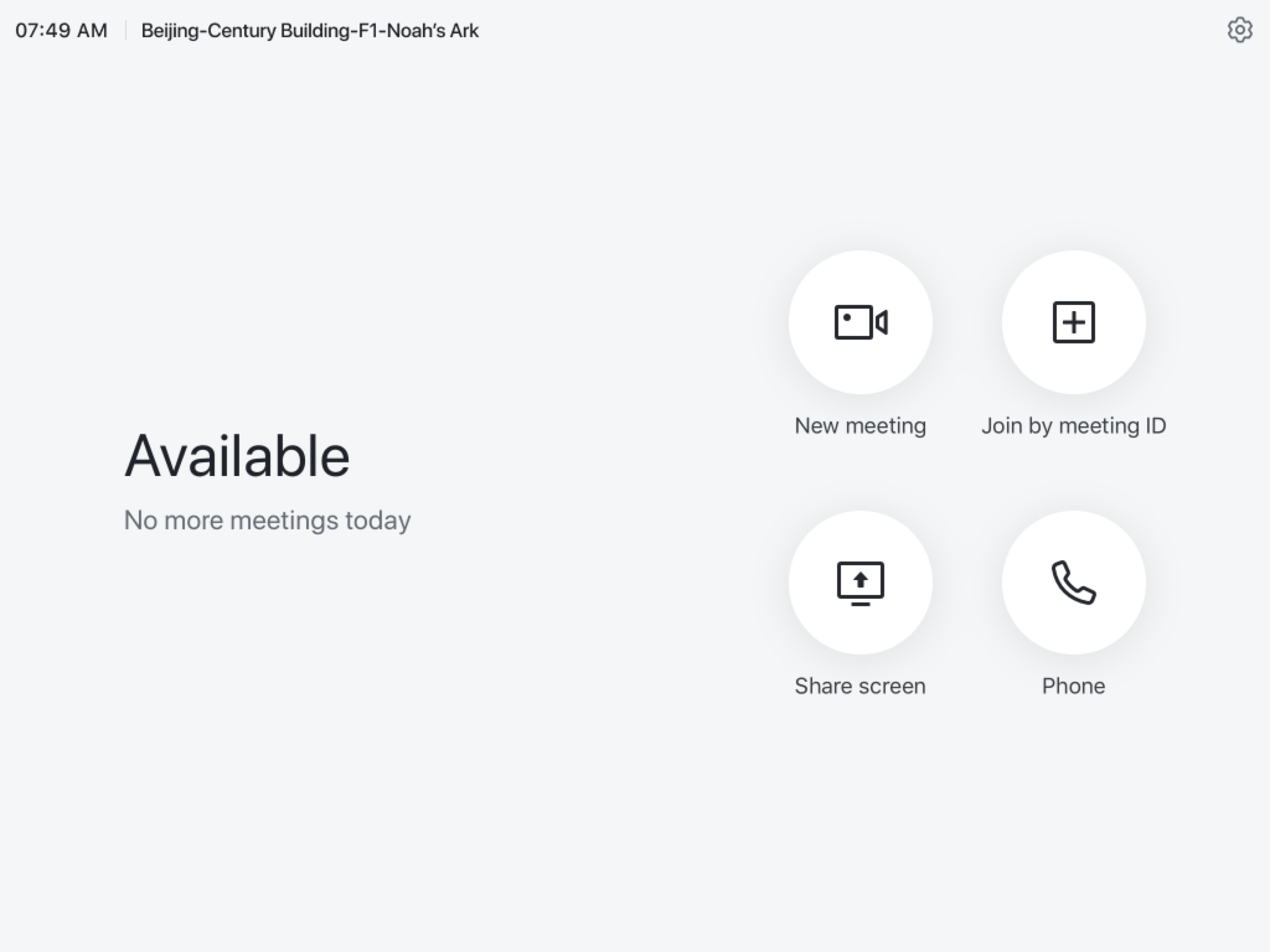 If the Feishu Room supports wired screen sharing, you'll find an HDMI cable on the table. Use the cable to connect your computer to the meeting room monitor (use an adapter if necessary). Once it's connected, your screen will be shared to the Feishu Room.
When you share your screen to a Feishu Room, a new meeting is automatically started on the controller. You can choose to invite other Feishu Rooms or Feishu users to join the meeting.