Docs new template gallery is released
The template gallery of Docs has been optimized. The gallery now includes a category search function. Use keywords with category search to find more than 60 kinds of Docs templates across 6 themes to meet your office needs.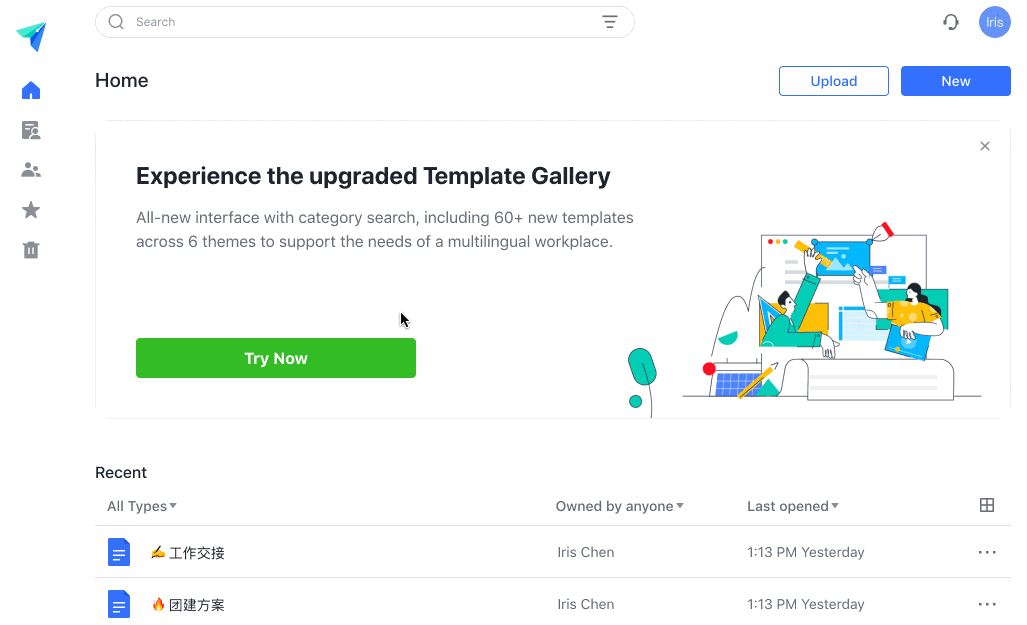 External users can request permission from document owners
For Docs that enabled "Allow this document to be shared externally", external users can directly request permissions to the document owner.
Access online Docs and anonymously edit
Share the link of online Docs with others, allowing everyone with the link to access Docs and edit it without logging in to Feishu.
Message notifications during calls and meetings can be turned off
Users can turn off message notifications during calls and meetings through Settings - Notifications. Once enabled, users won't be disturbed by new messages during conferences.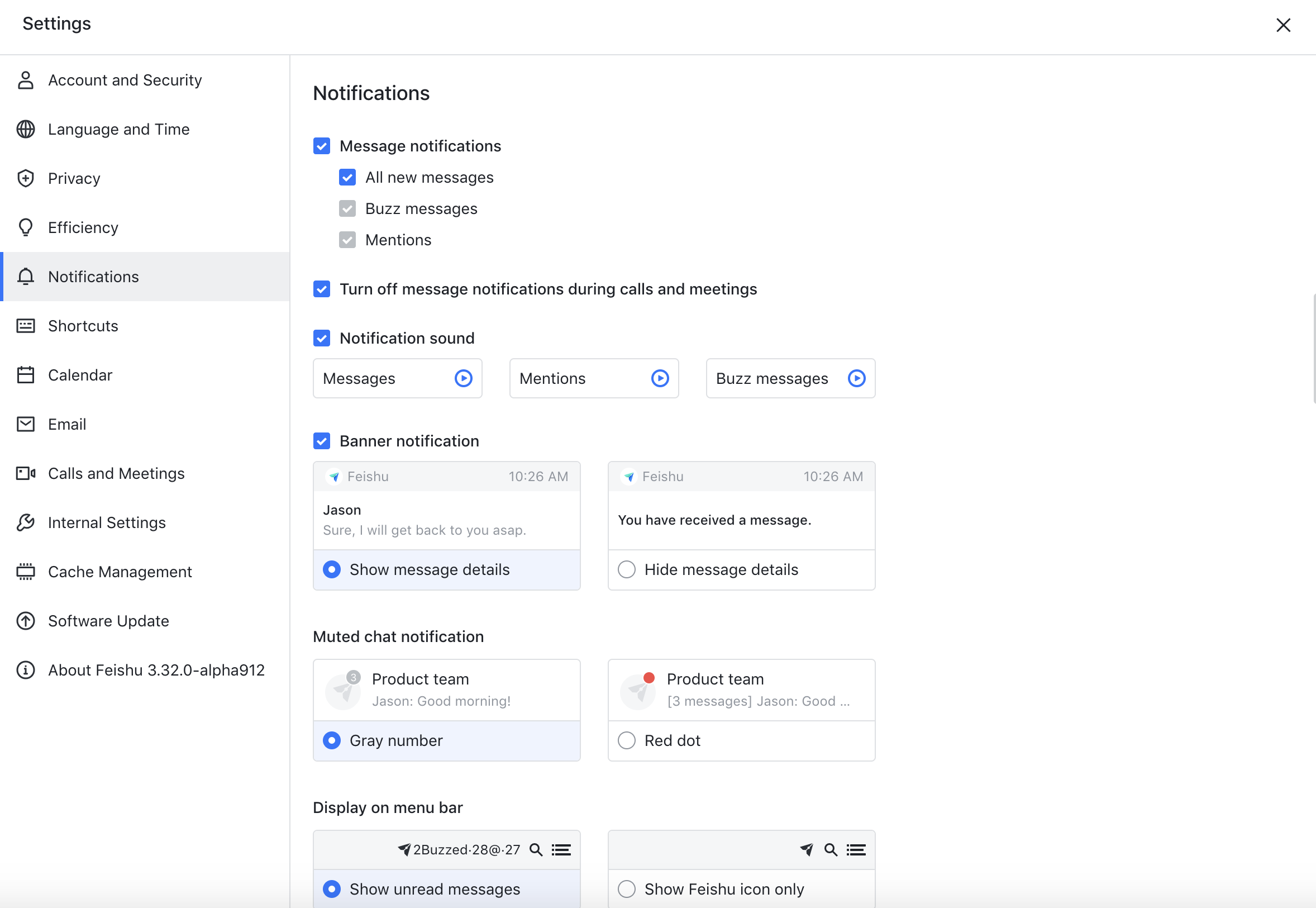 The More menu display has been optimized
In the list page of Docs on Mobile app, the display of the
...
More menu has been optimized from vertical to horizontal format.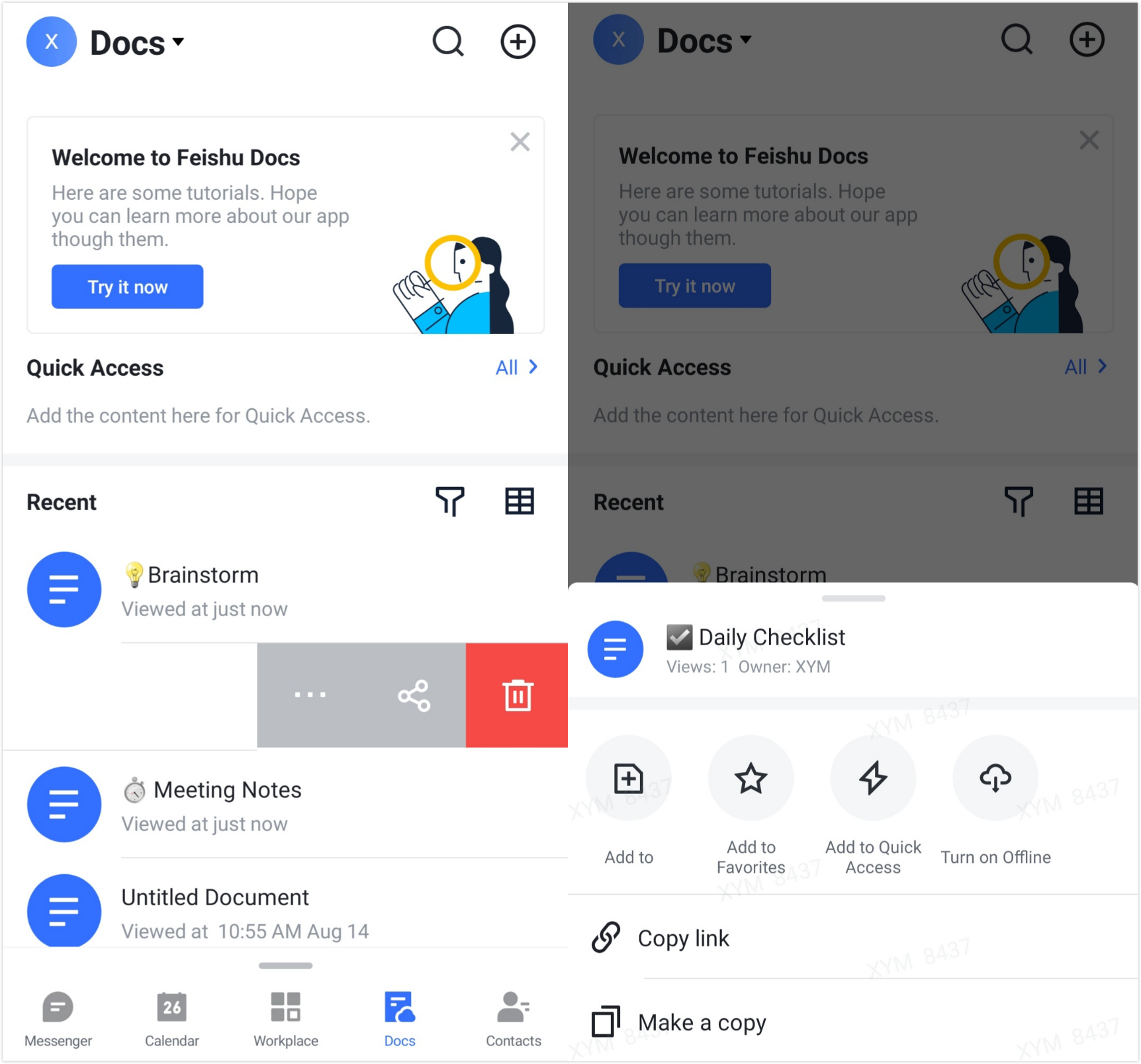 Selected images will be numbered in order
Send images via Messenger conversations on Mobile app, and images will be numbered in order of selection.
💡 Want to know more? Click
Change Log
for updates on new features and improvements.
💗 We're constantly improving Feishu to provide you with a much better experience.