You can add the Payslip App in
to help companies manage and issue salaries in an efficient, secure, and simple manner. Admins can use this manual to learn how to use Payslip App.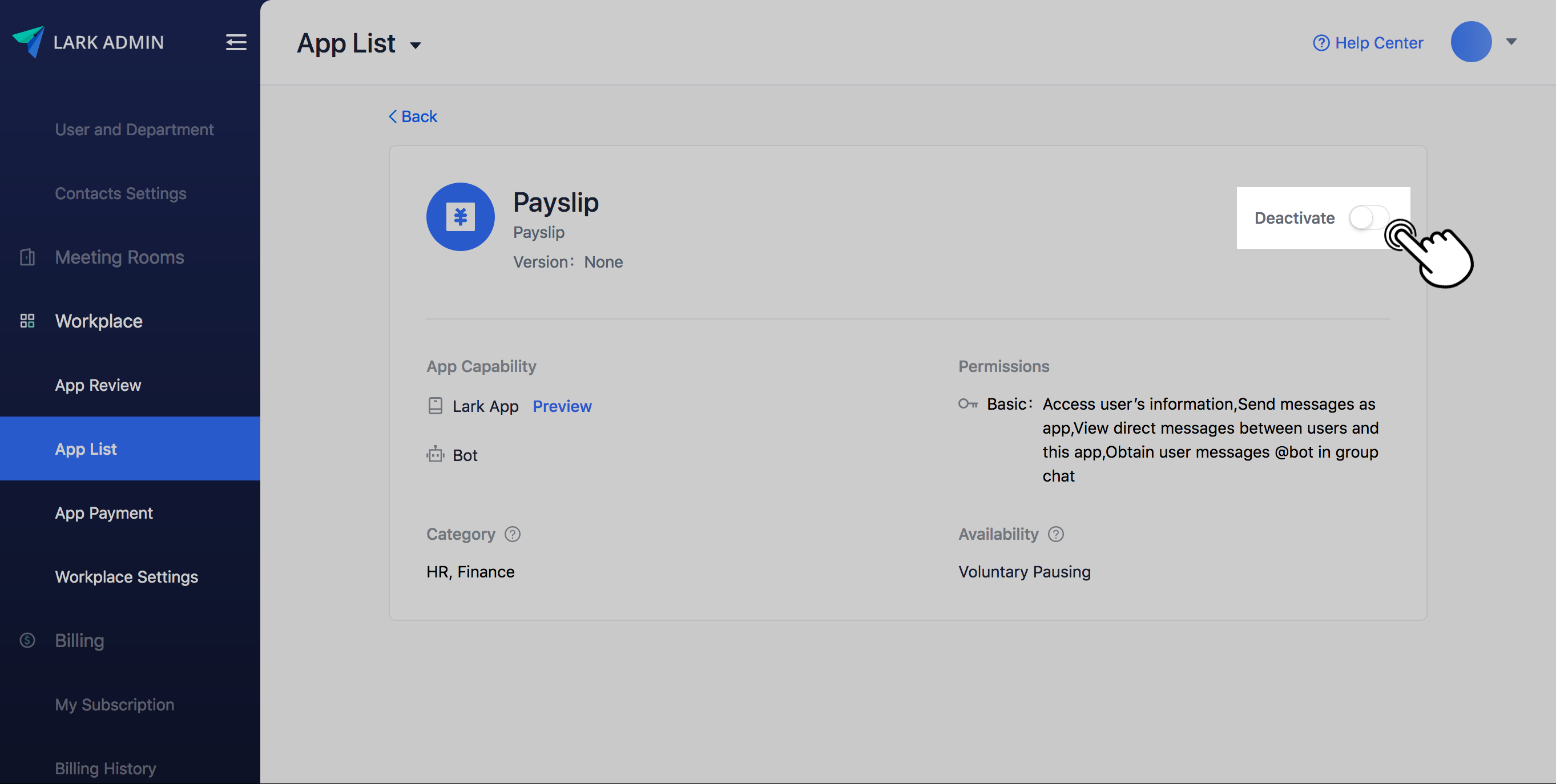 After enabling the Payslip App, set the range of employees who will receive payslips. Generally, the range is [All employees].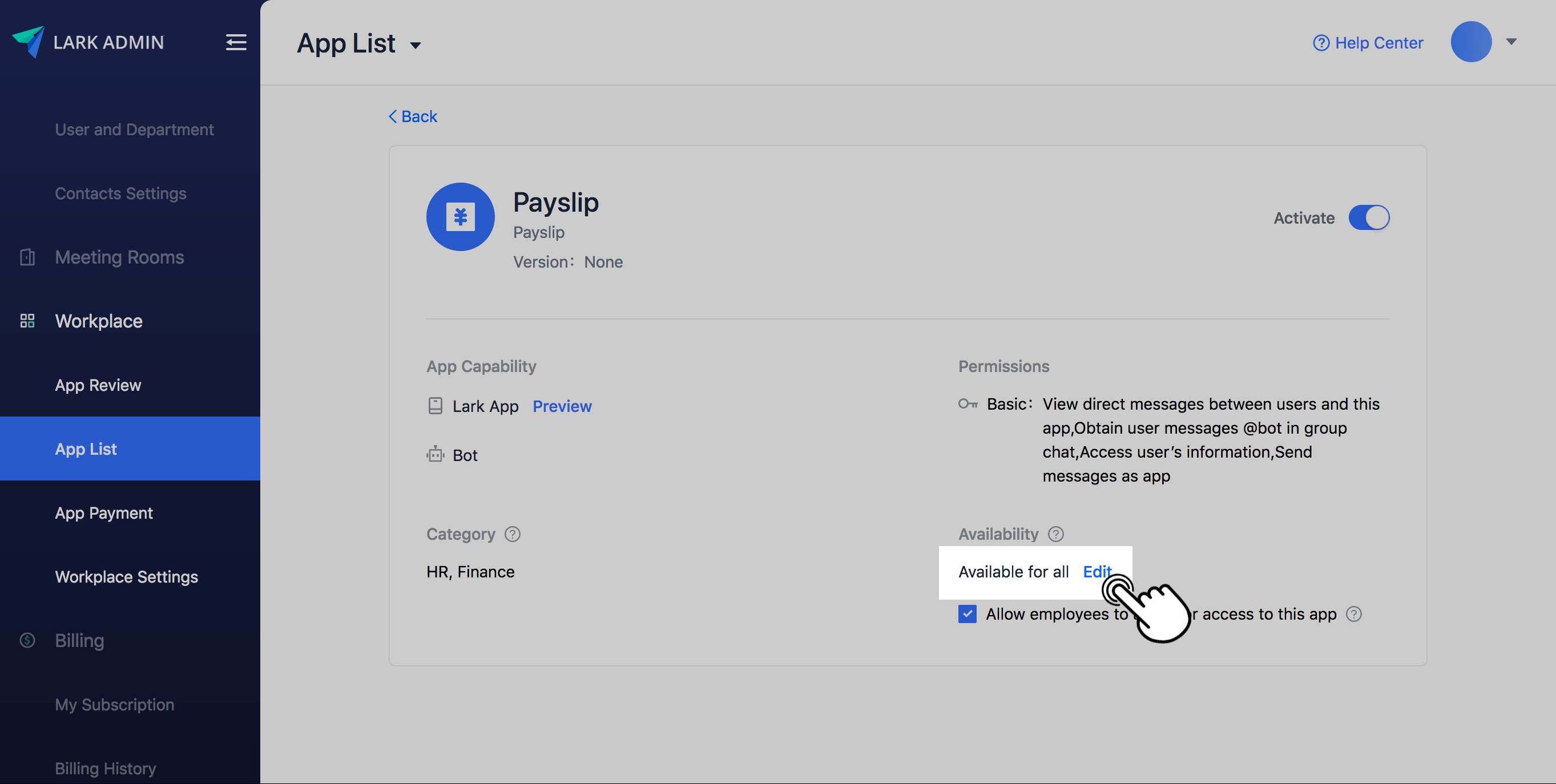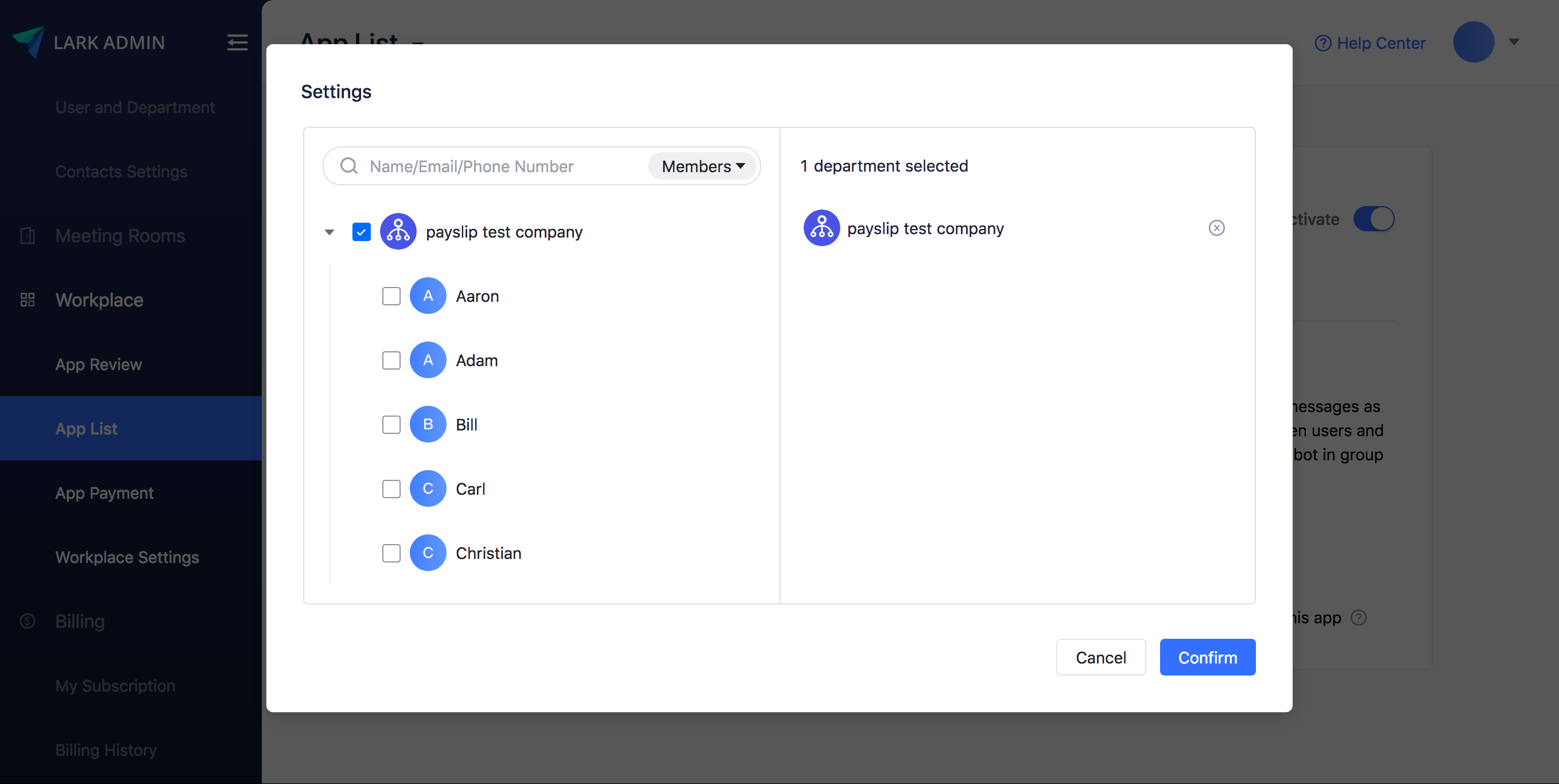 •

​

When first accessing the Payslip App,

's "Company admin" is the "System admin" of the Payslip App by default.
◦

​

Salary admin: can view, send, and manage employees' payslips
◦

​

System admin: can configure system admin and salary admin, and also has "Salary admin" permissions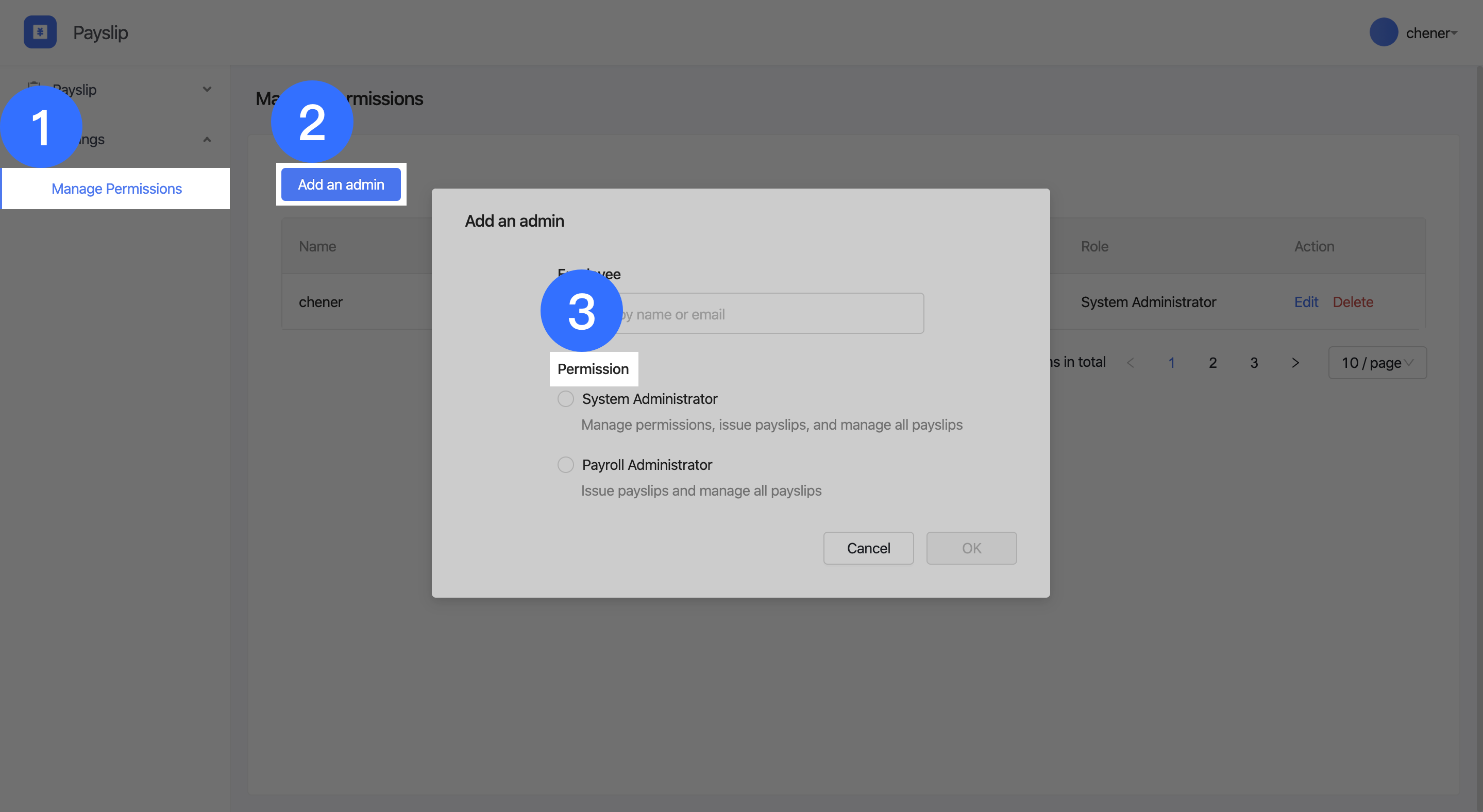 •

​

After configuring the admins of the Payslip App,
•

​

Click the URL to log in to admin
•

​

Step 1

: Download the Excel template and fill in the payslip information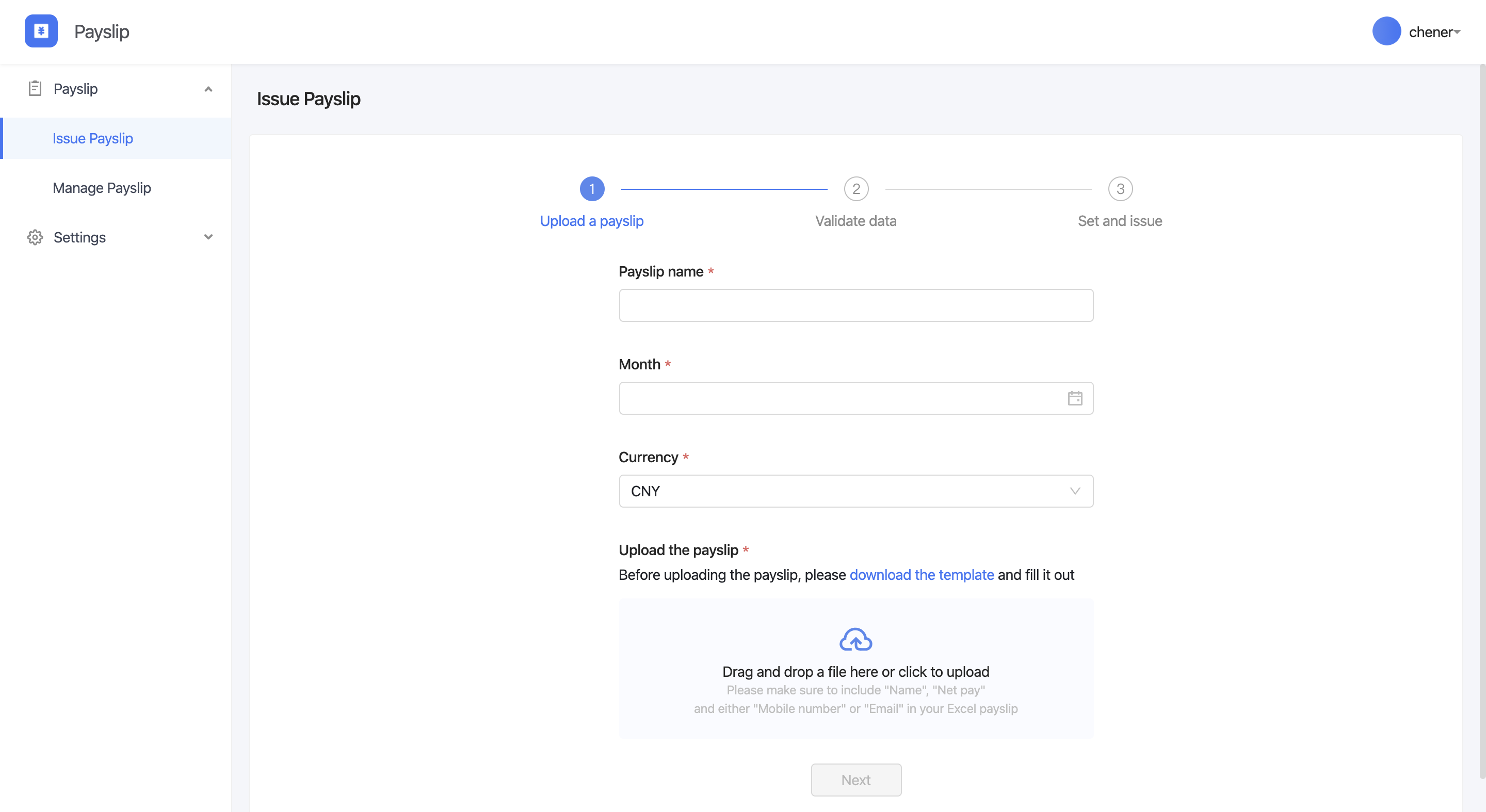 You can select a template with one or two headers: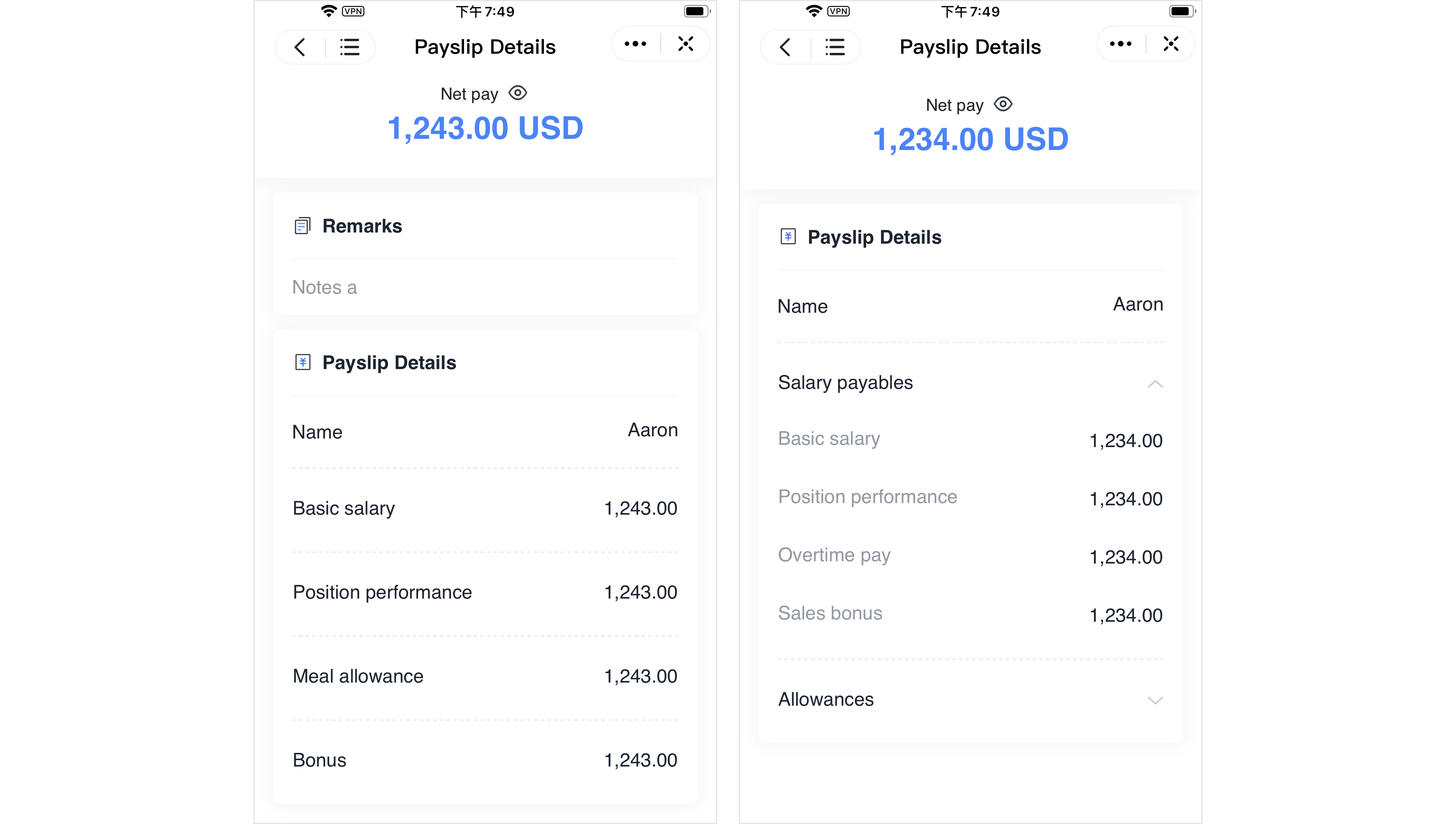 •

​

Step 2

: Upload the Excel spreadsheet to the system, fill in the payslip name and month, and then upload the payslip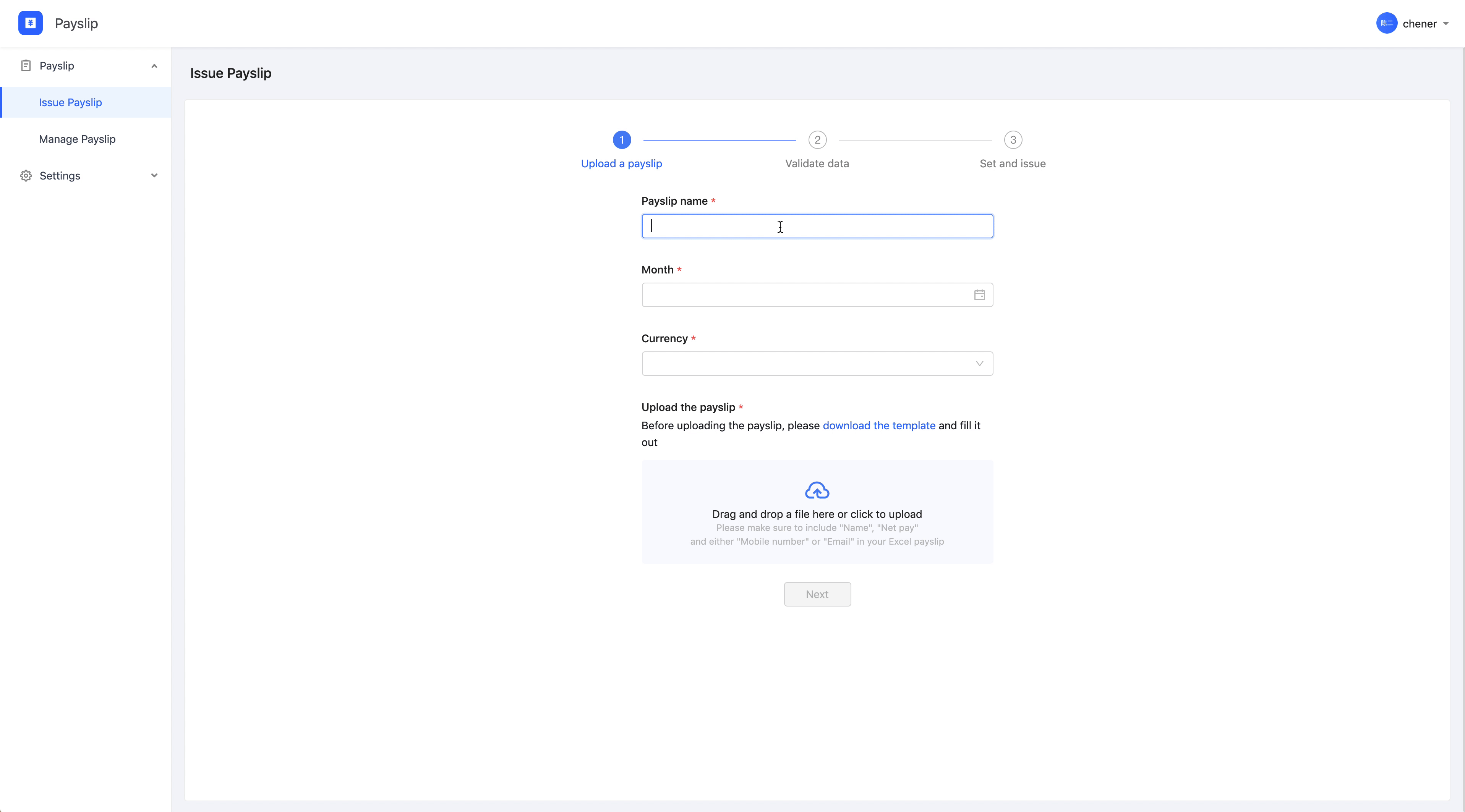 •

​

Step 3

: Verify the data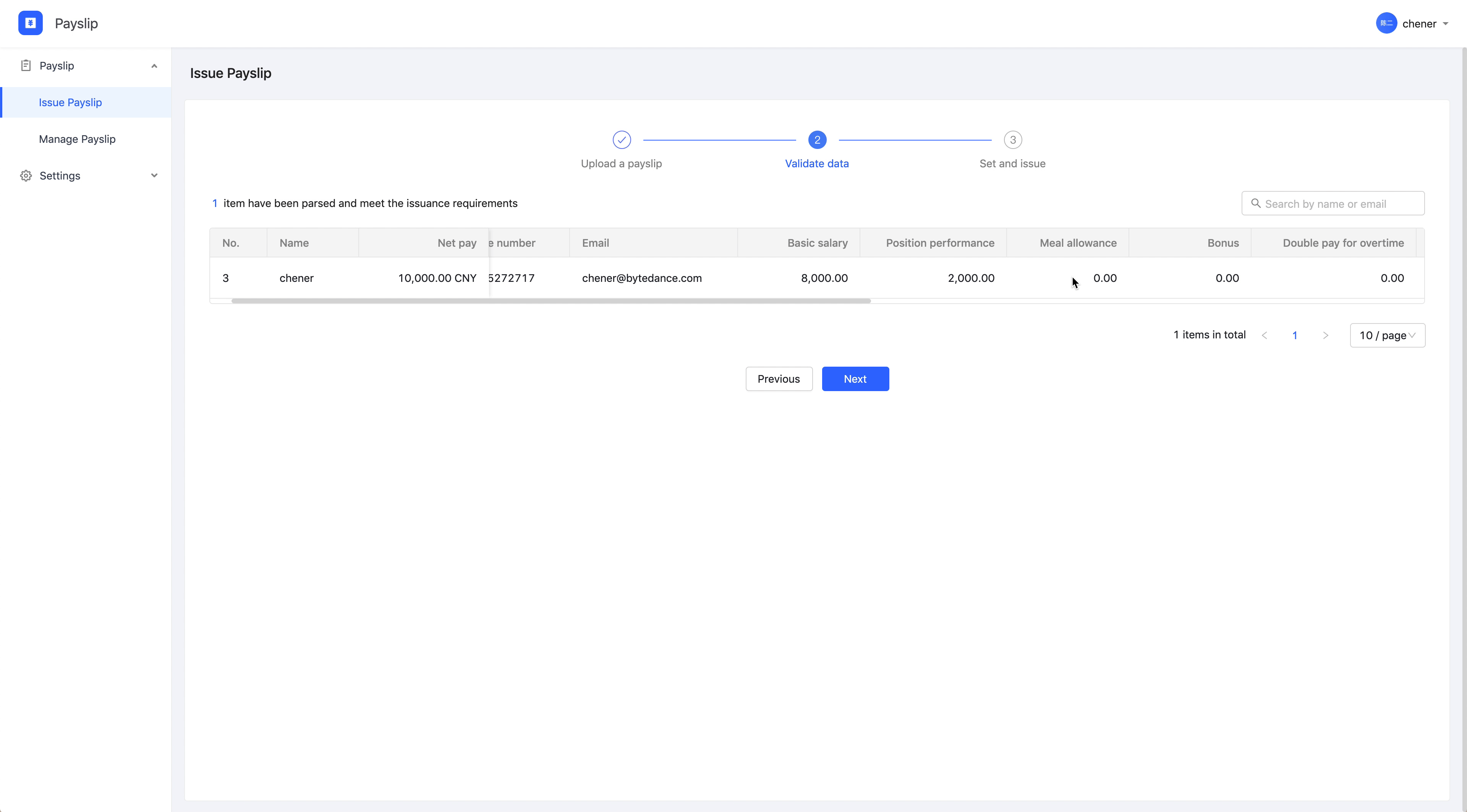 •

​

Step 4

: Set preview. Set items to be displayed, fill in additional instructions, and preview the payslip that employees will finally see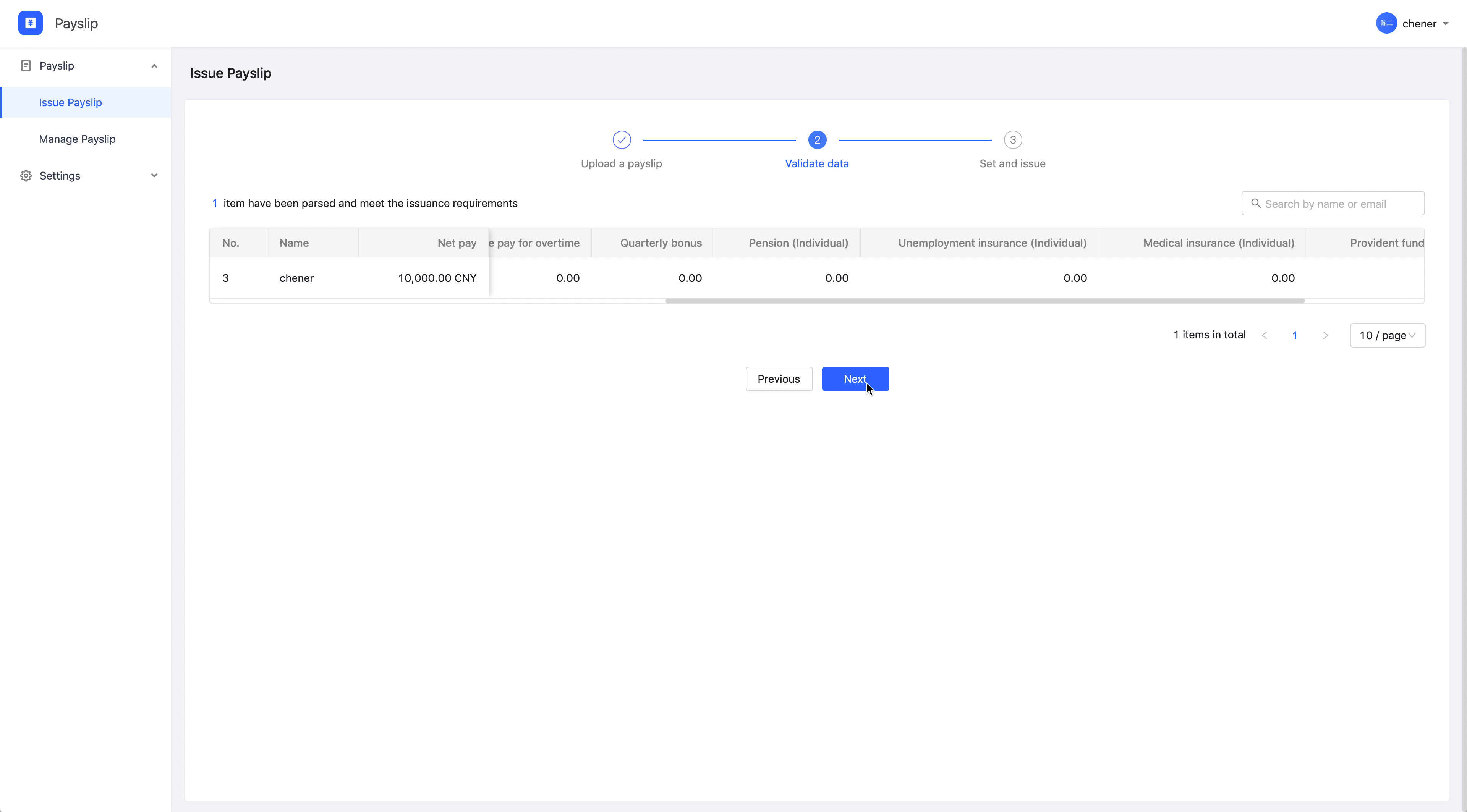 Step 5
: Issue the payslip. You can select to issue the payslip only, or issue the payslip and send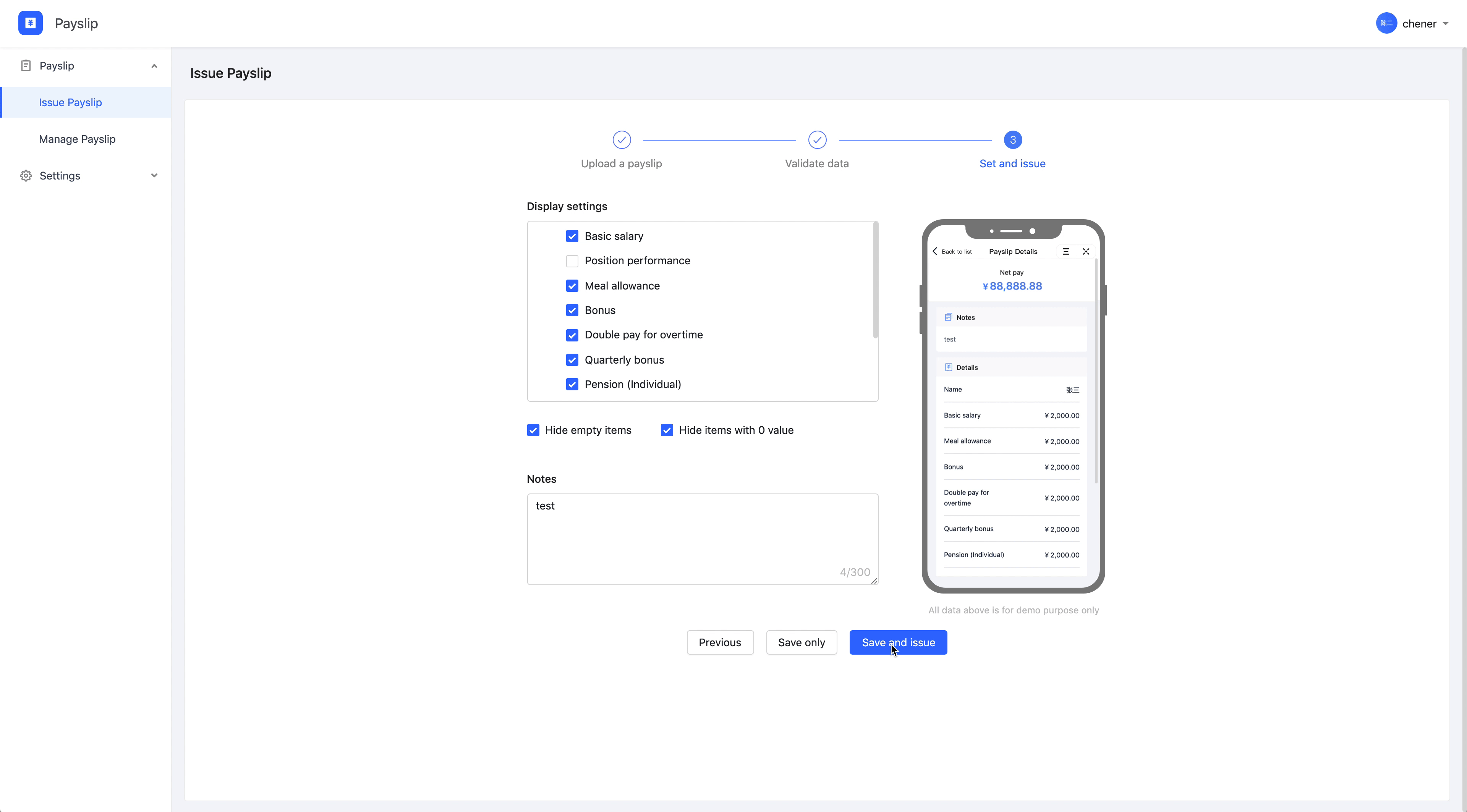 •

​

You can view, delete, and export payslip data
•

​

Supports withdrawal, editing, and resending for a single employee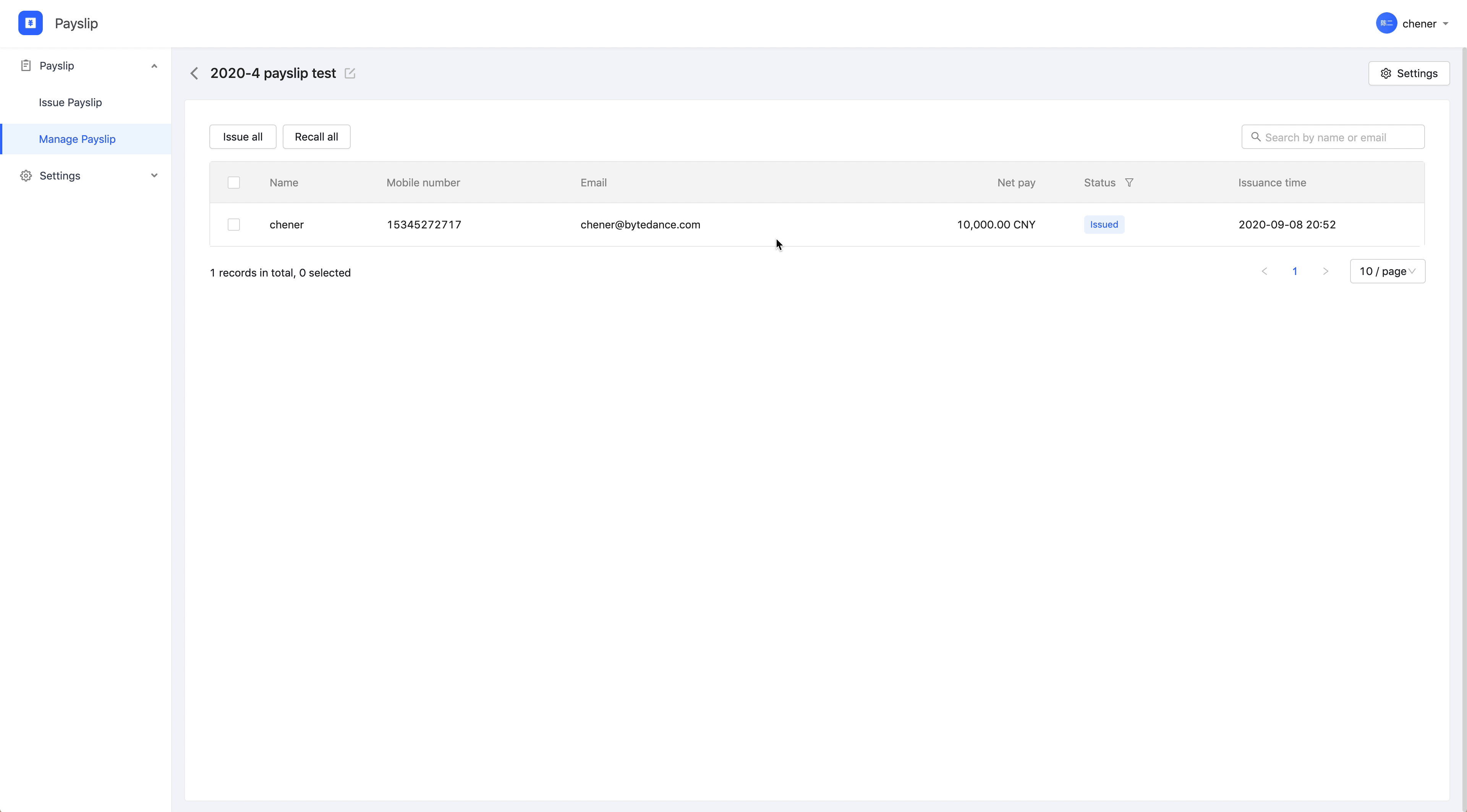 After setting the query password, you need to enter it when you query the payslip