Have lots meetings and need to improve your daily routine? If you're looking for solutions for high efficiency, the following templates are for you!
We know how hard following up with meetings can be. To save your time and avoid missing important info, try out the following templates in your upcoming meetings, so you can keep up with to-dos, track progress and execute plans.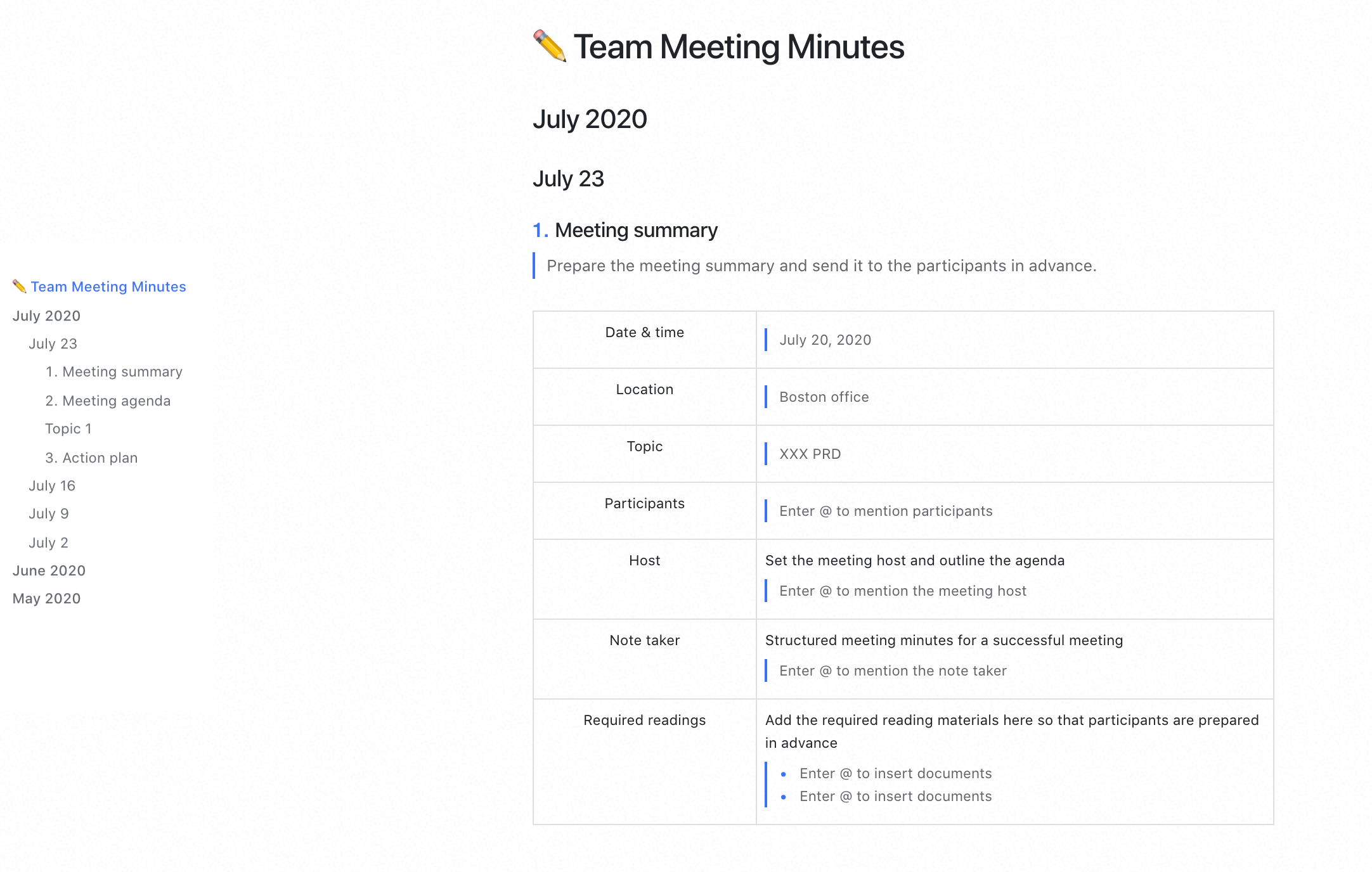 •

​

Weekly Team Briefing

summarizes teamwork progress on a weekly basis. You can also use it to recap previous problems and solutions for future reference.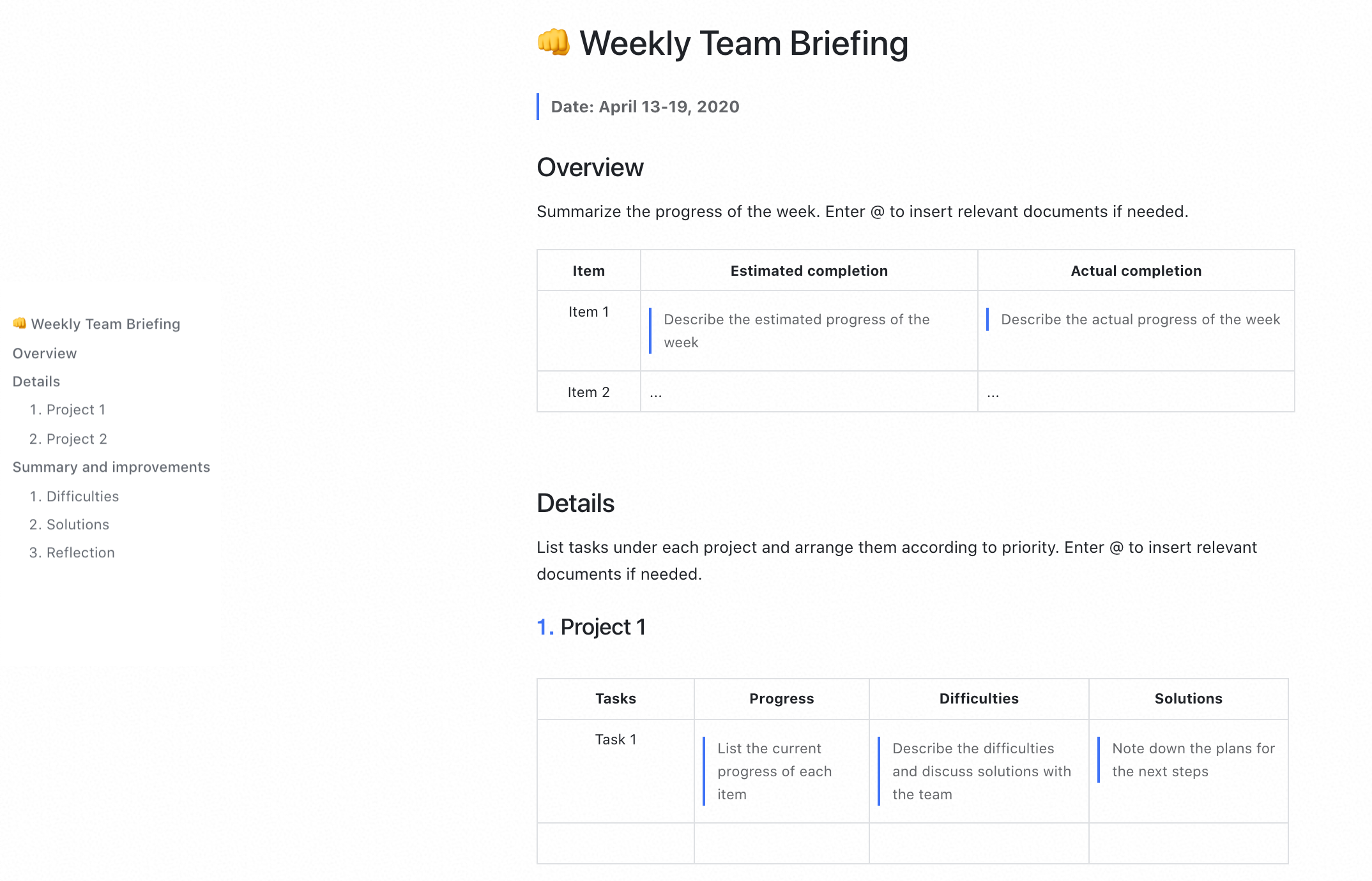 •

​

Weekly Meeting

summarizes project progress and meeting conclusions on a weekly basis to fine-tune your work strategies.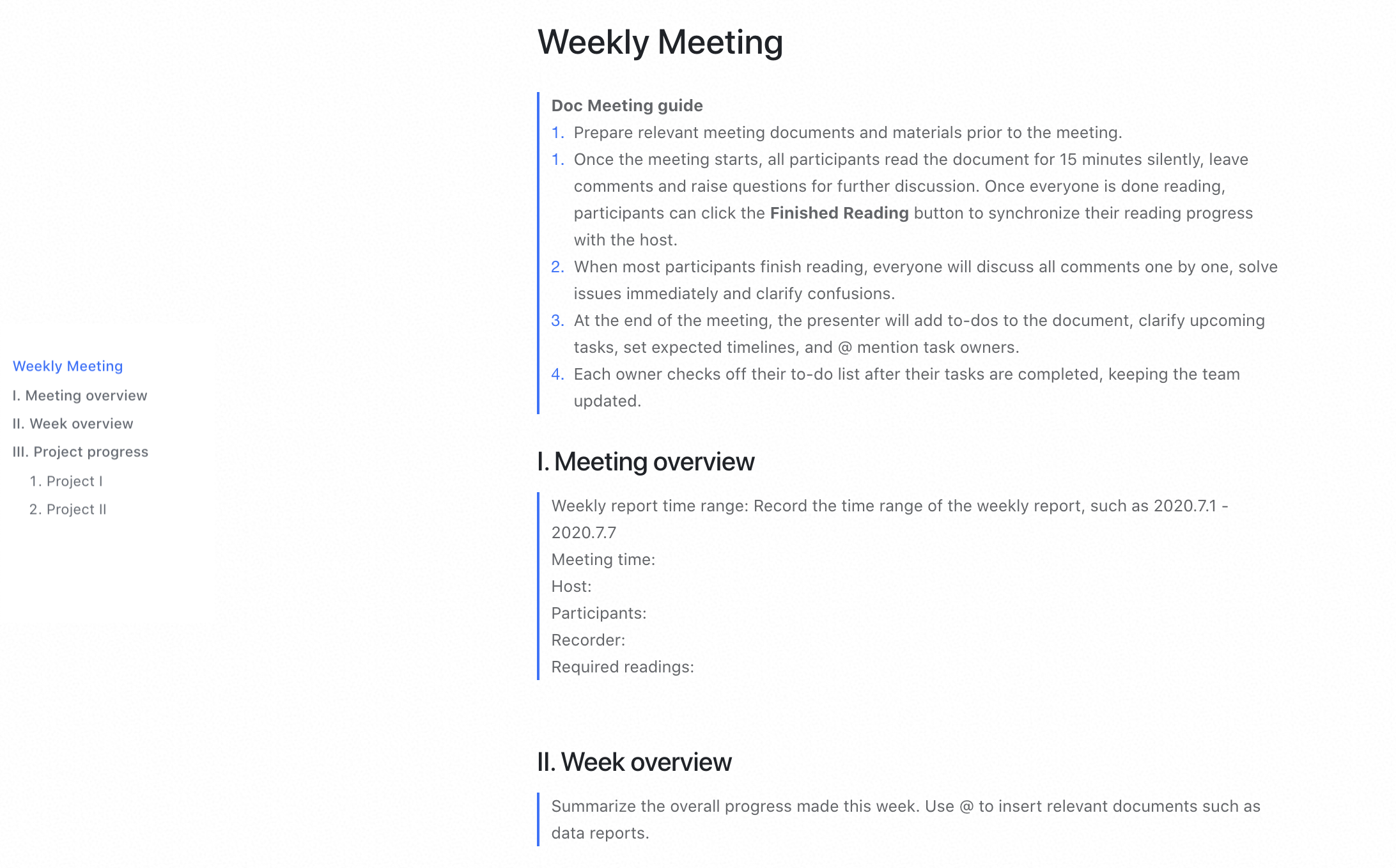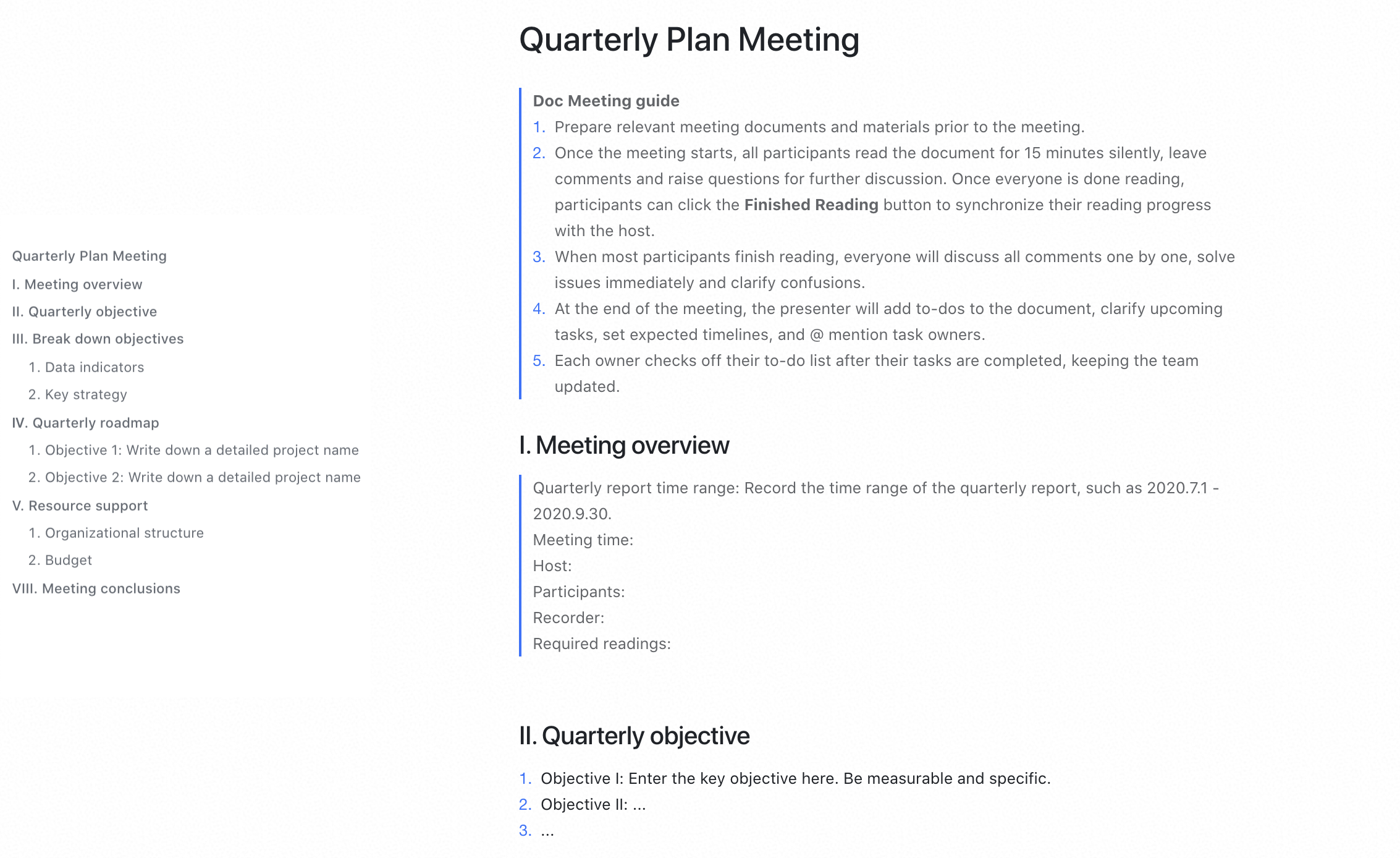 Docs provides you with a variety of work plan templates with different time spans such as week, month, or year, bringing you closer to all of your goals.
•

​

Work Weekly Plan

prioritizes your tasks and daily to-dos. You can also write daily work summaries here to track your progress.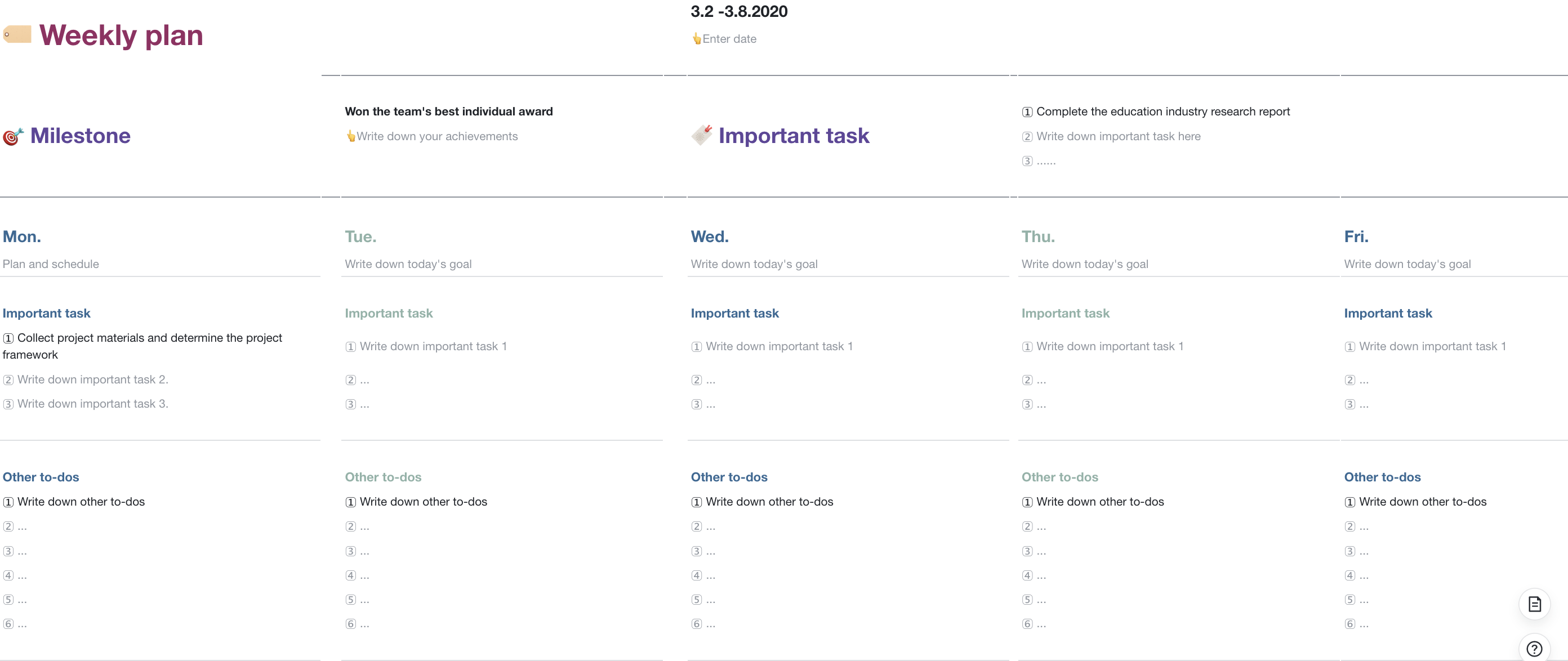 •

​

Work Yearly Plan

helps lists down your goals for the entire year, so you can have a clear big picture for your long-term goals.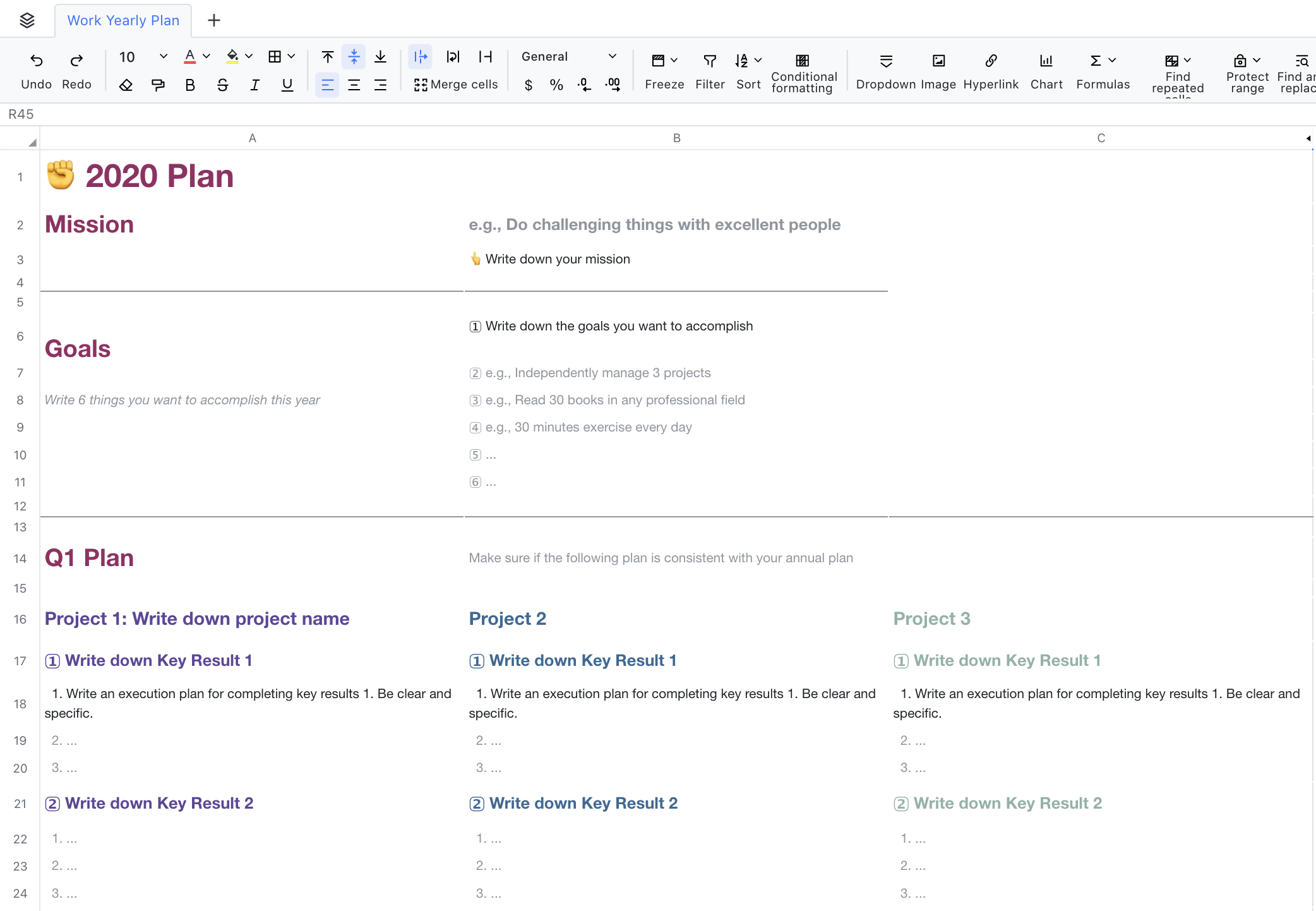 •

​

2020 Calendar

lists an annual plan in a sheet, highlighting important projects and milestones for you to check progress whenever you want.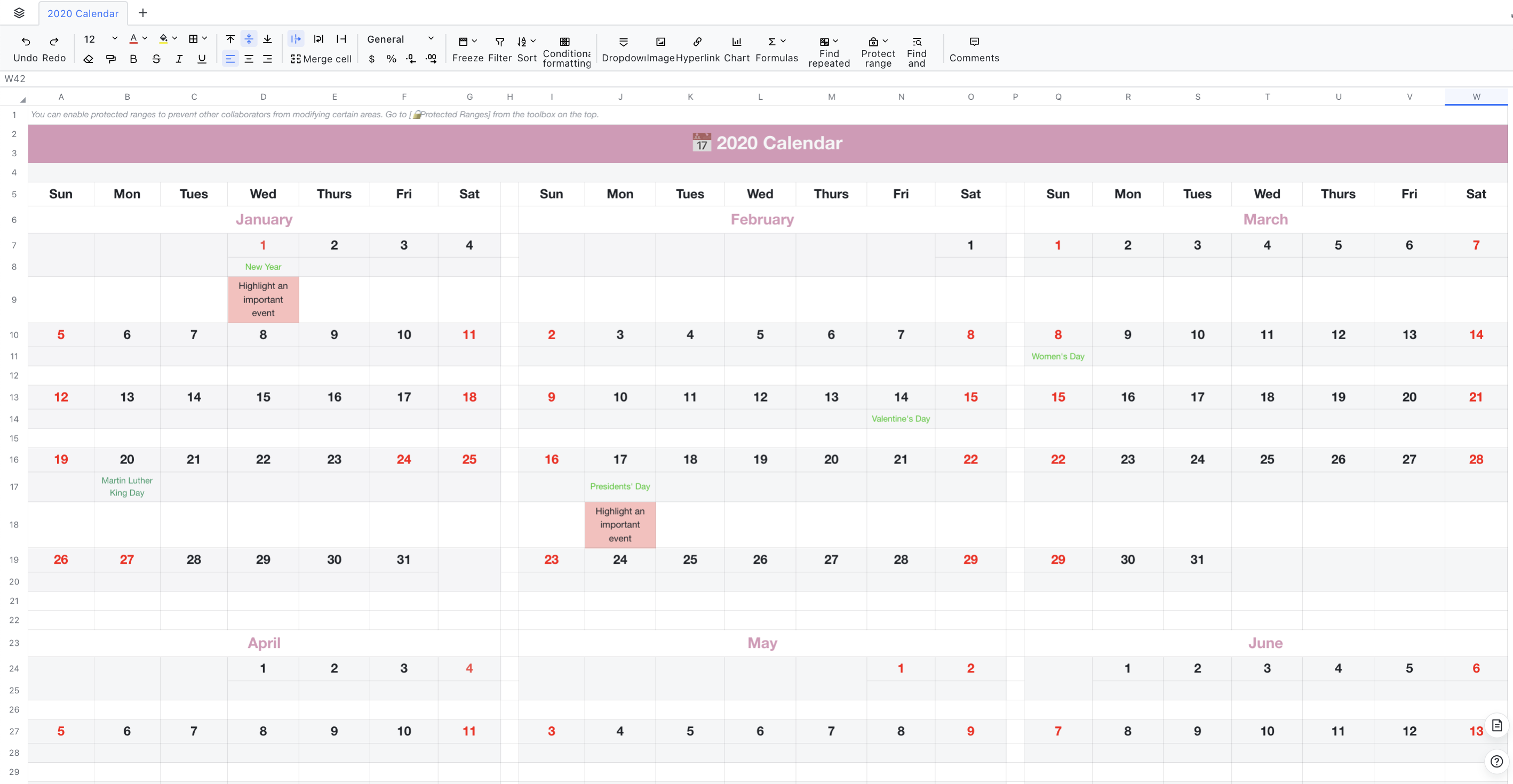 Not sure how to start a team brainstorm? Try out the following templates to quickly master how to generate creativity.
•

​

Brainstorming

marks down every sparkle of thoughts during team brainstorming sessions, and develops follow up plans for better execution.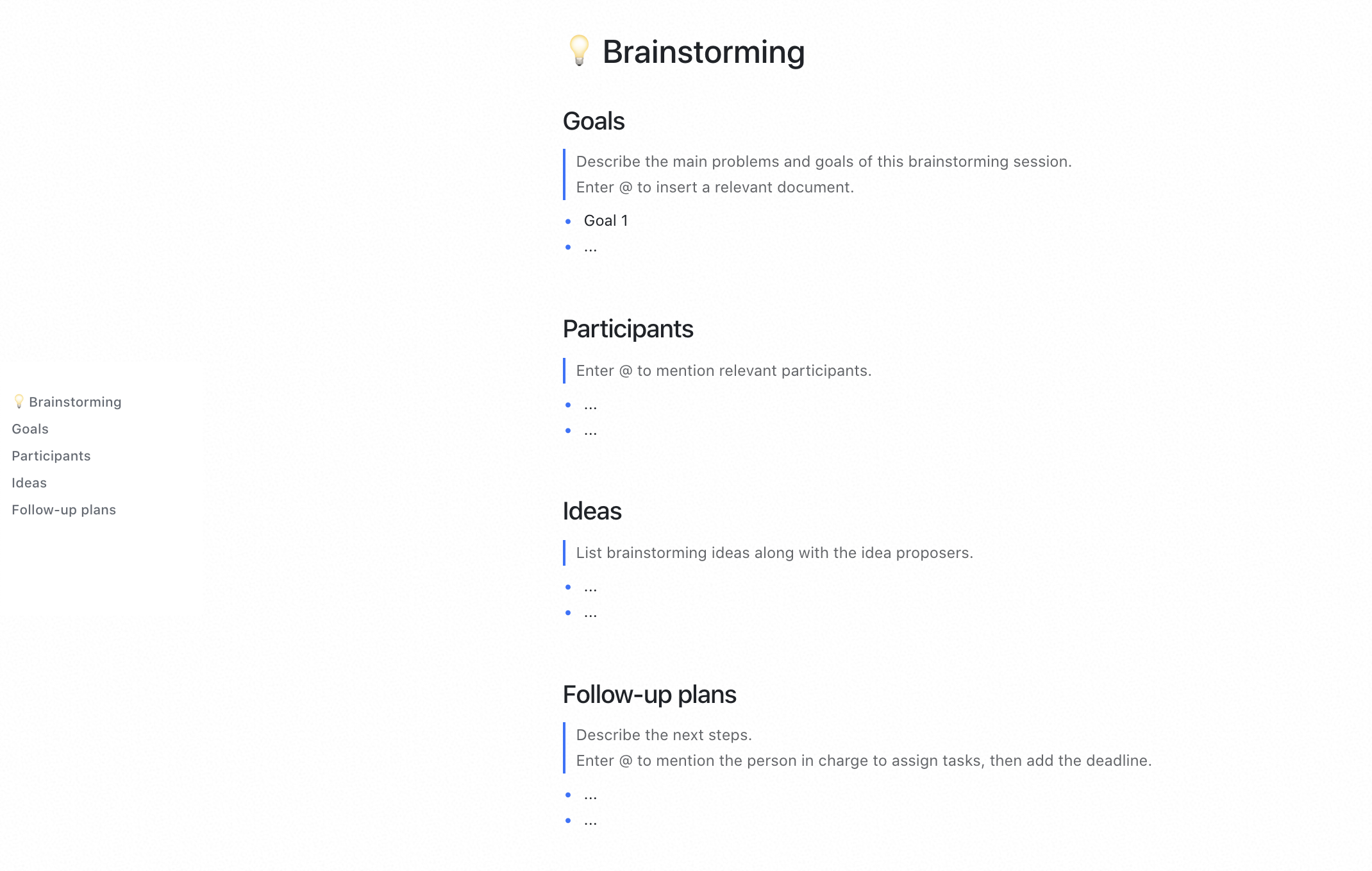 •

​

SWOT Analysis

provides practical methods to identify your strengths and weaknesses, as well as opportunities and threats.
Click
here
to explore more templates!
👍 If this article has been helpful, please give us a thumbs-up.