To develop a product, product managers need to consider product functions, user experience and product's long-term development in the market. Product development templates help you make detailed plans for each stage of development.
Before designing a product, you might have pondered these questions: "What is this product for?" and "Can it meet users' expectations?". The following product development templates help you turn research, ideas and discussions into a thoughtful product development plans.
•

​

Minimum Viable Product Plan

helps you define new products' core concepts, market values, and development goals. They explain why users need this product and the product's possible evolutions throughout its lifecycle.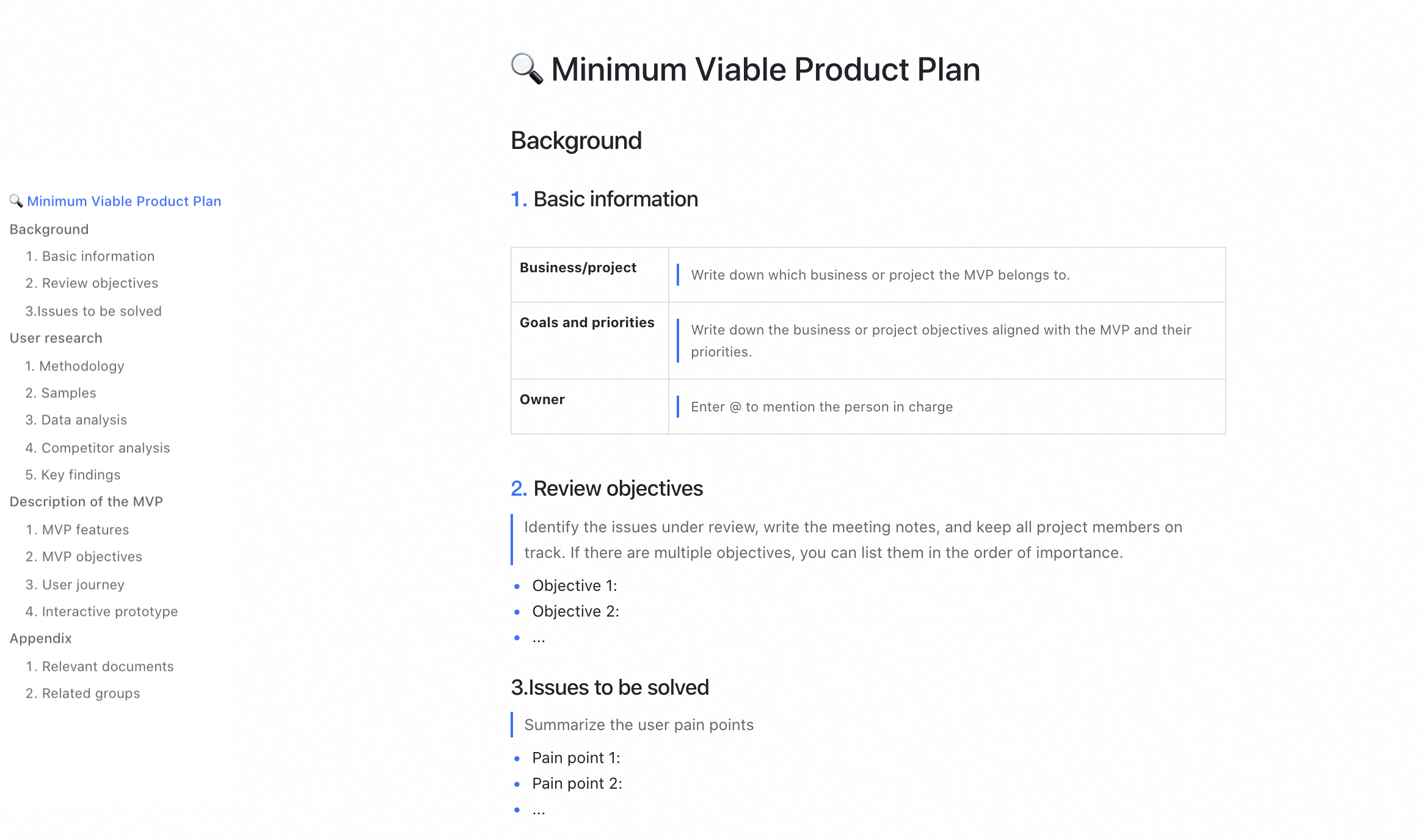 Use multimedia production templates to manage product design requests and track production progress.
•

​

Image Creation Request

clarifies image production requests, backgrounds, schedules, reference materials and feedback to ensure a more efficient and smoother image production and delivery.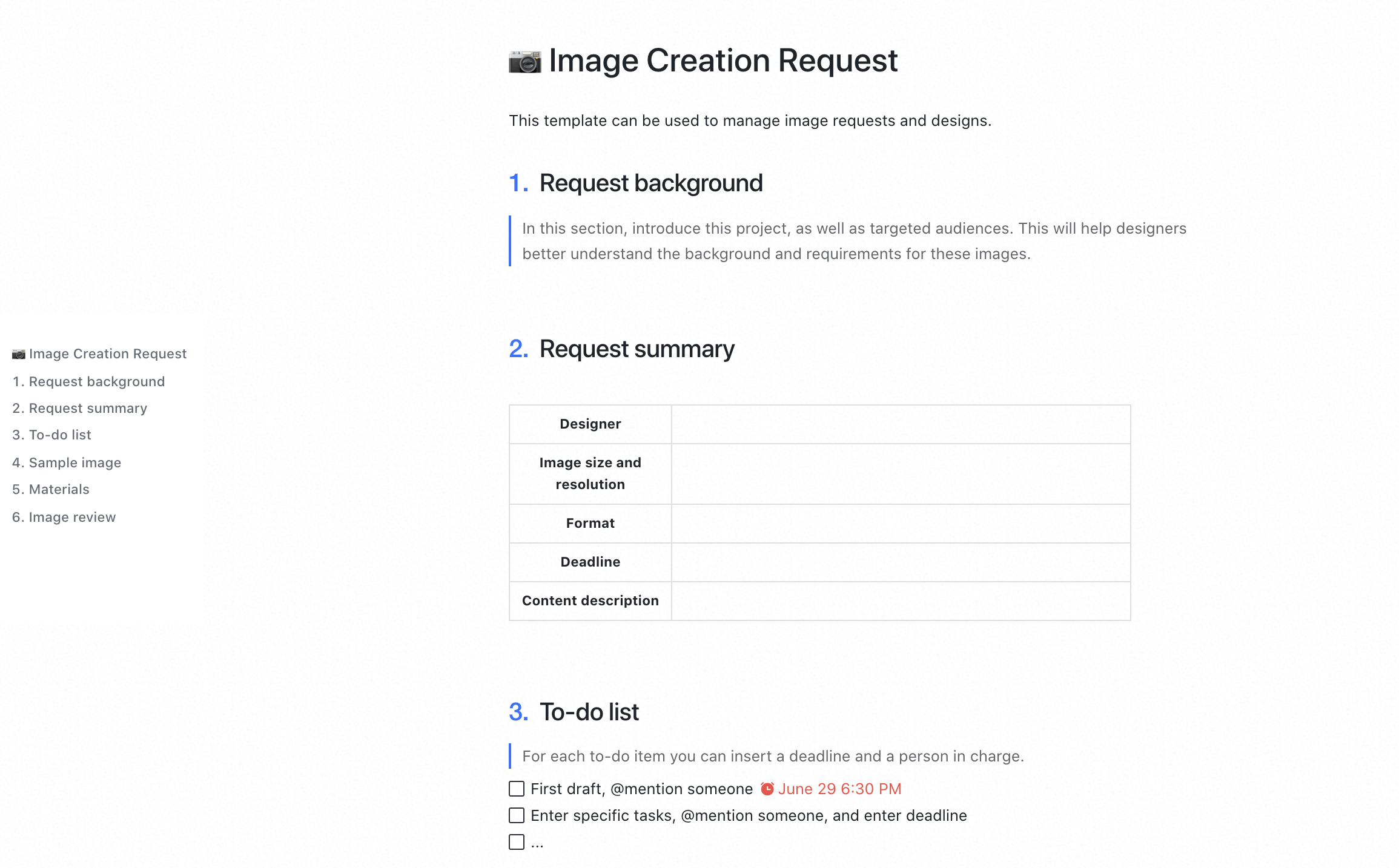 •

​

Video Production Request

clarifies request details and production schedules, as well as storyboards and related materials. You can also use it to take notes for review and discussion.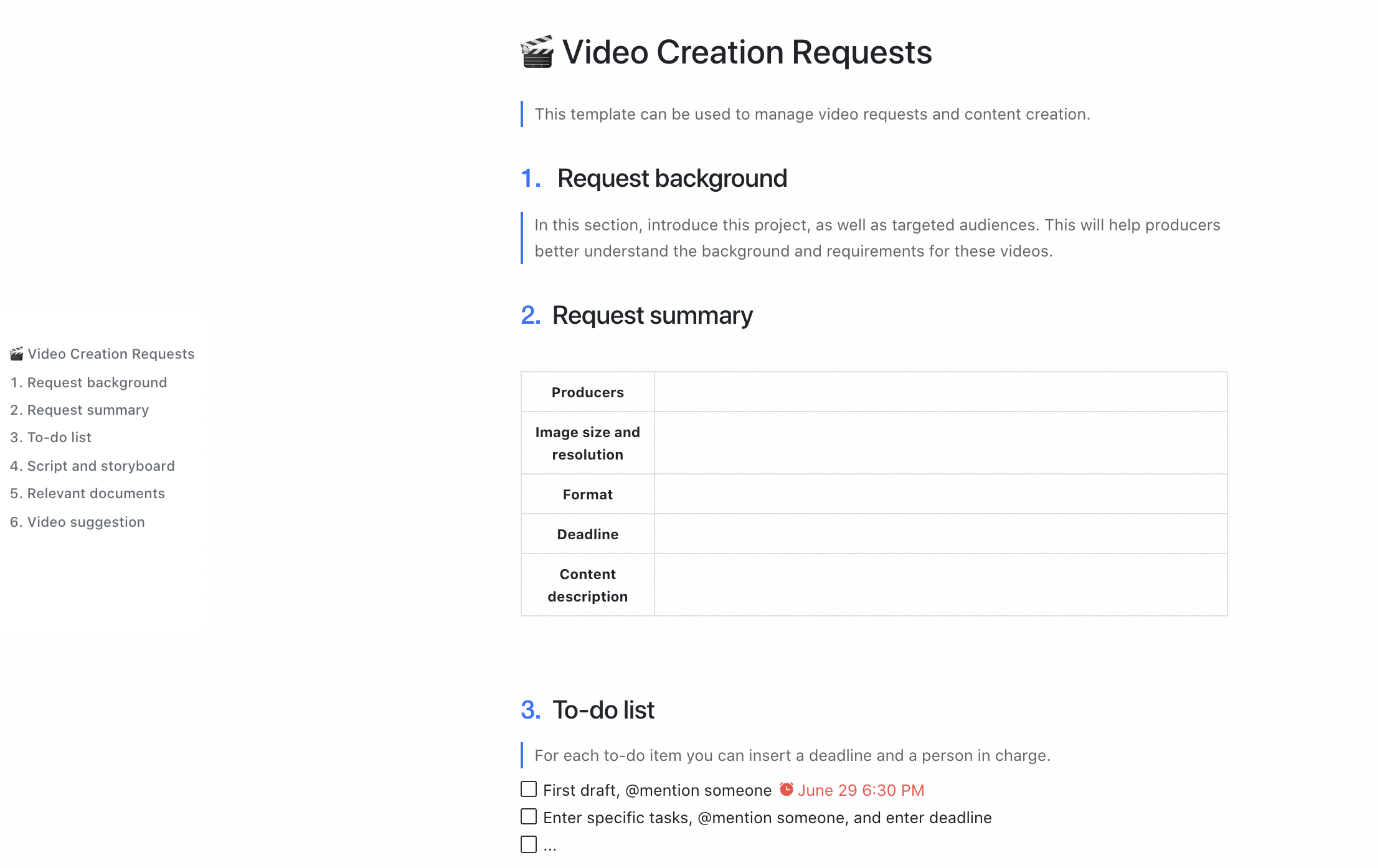 •

​

Design Draft Review

provides a concise platform for product and design teams so they can review product design requirements, analyze competitors, and collaboratively take notes for discussions.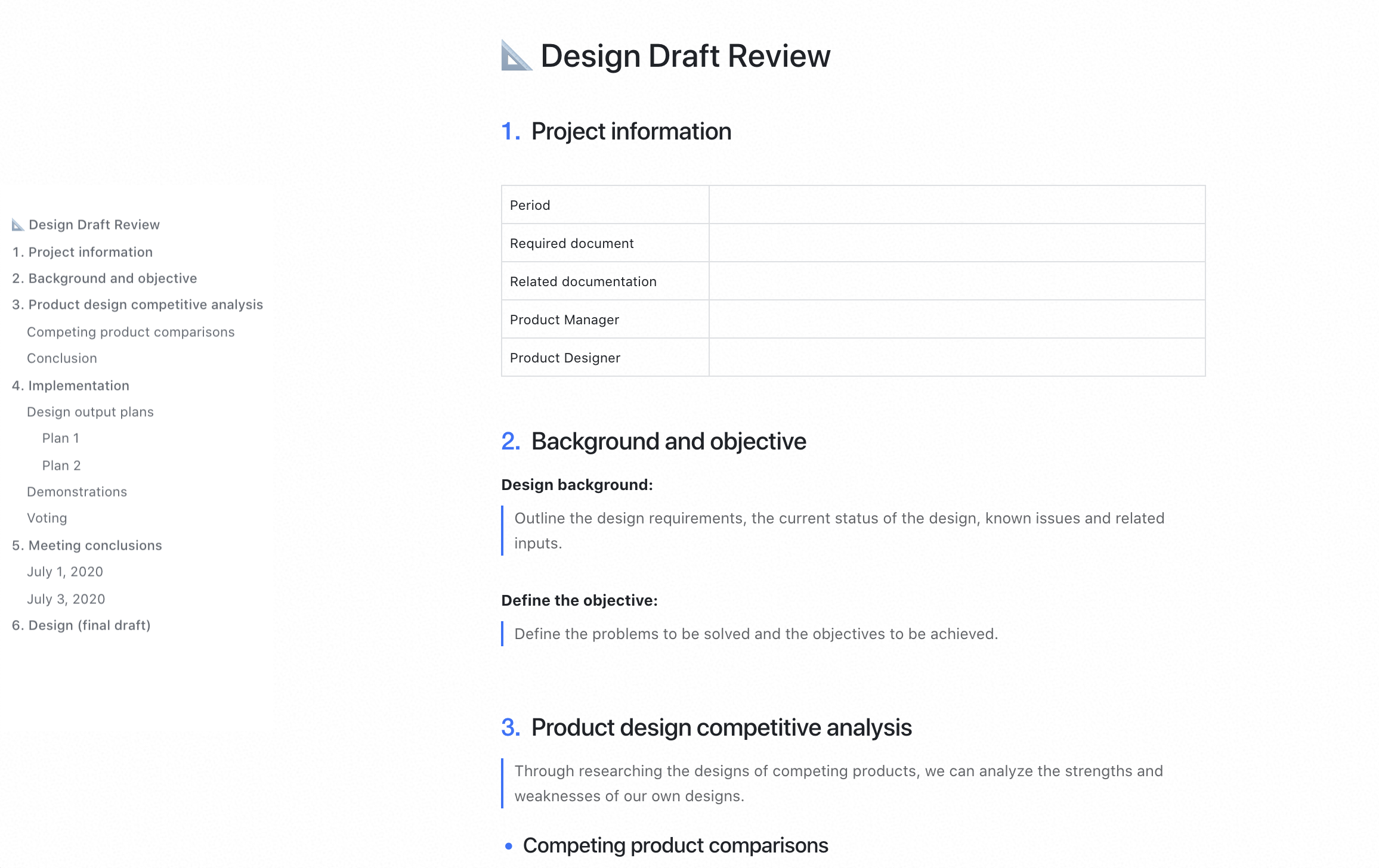 Click
here
to explore more templates!
👍 If this article has been helpful, please give us a thumbs-up.