Overwhelmed by project planning? Try out marketing and sales templates to deliver compelling plans, comprehensive surveys, and accurate sales reports!
Strategy, media, design and every marketing event needs plannings in multiple aspects. Try out the following templates for diverse marketing plans that engage target audiences.
•

​

Video Storyboard Design

keeps all details of your creative ideas and can calculate video length automatically to save your time.
•

​

Article Request

specifies all request details and schedules all at once, reducing repeated communication.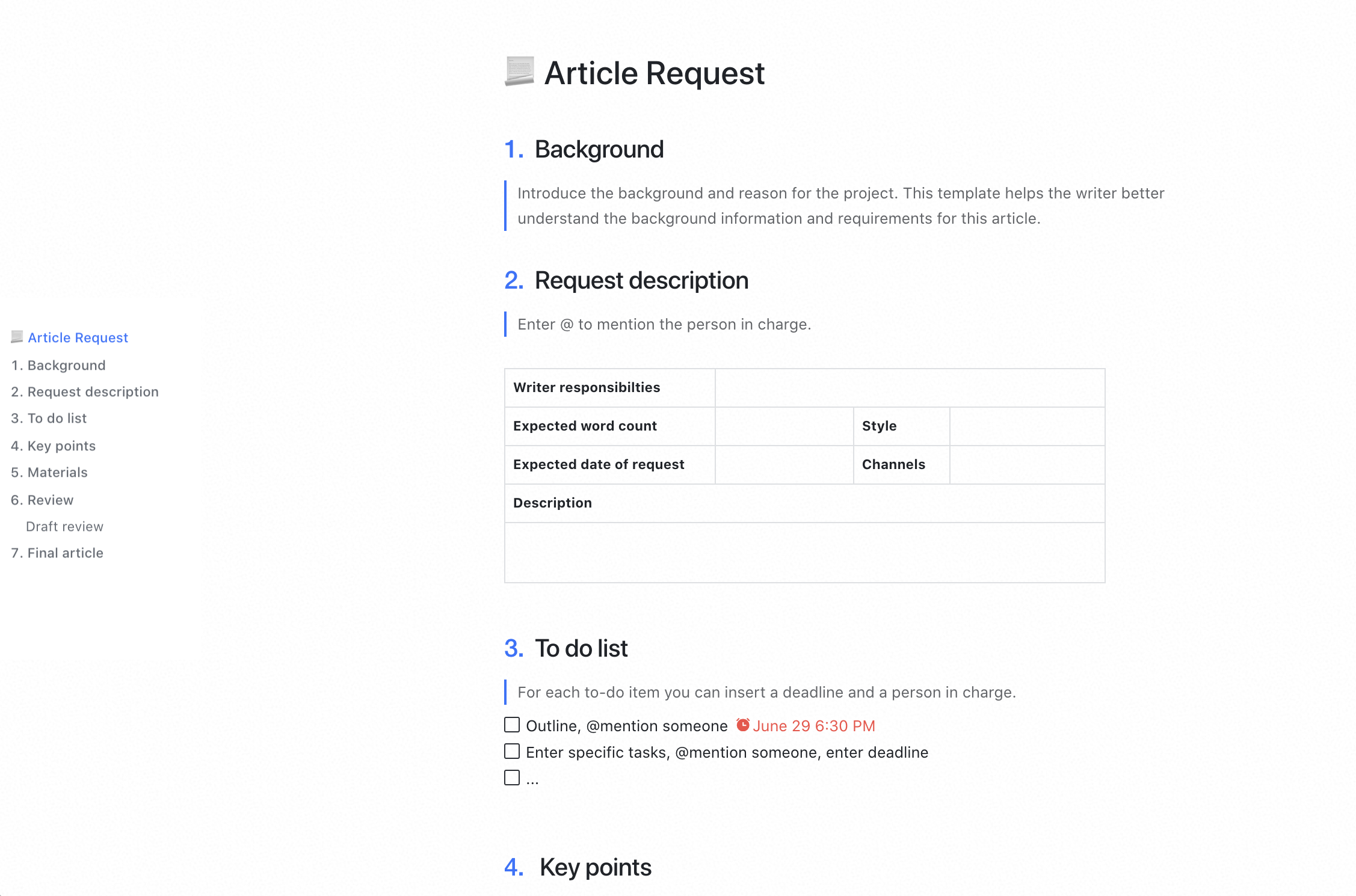 Market survey: Get to know your market and competitors
A comprehensive market survey is the cornerstone of understanding a new market and audience. The following templates help you capture all important information about a new market and its competitors.
•

​

Use

Marketing Research

to capture market trends and industry news so you can discover your strengths and opportunities before launching a project.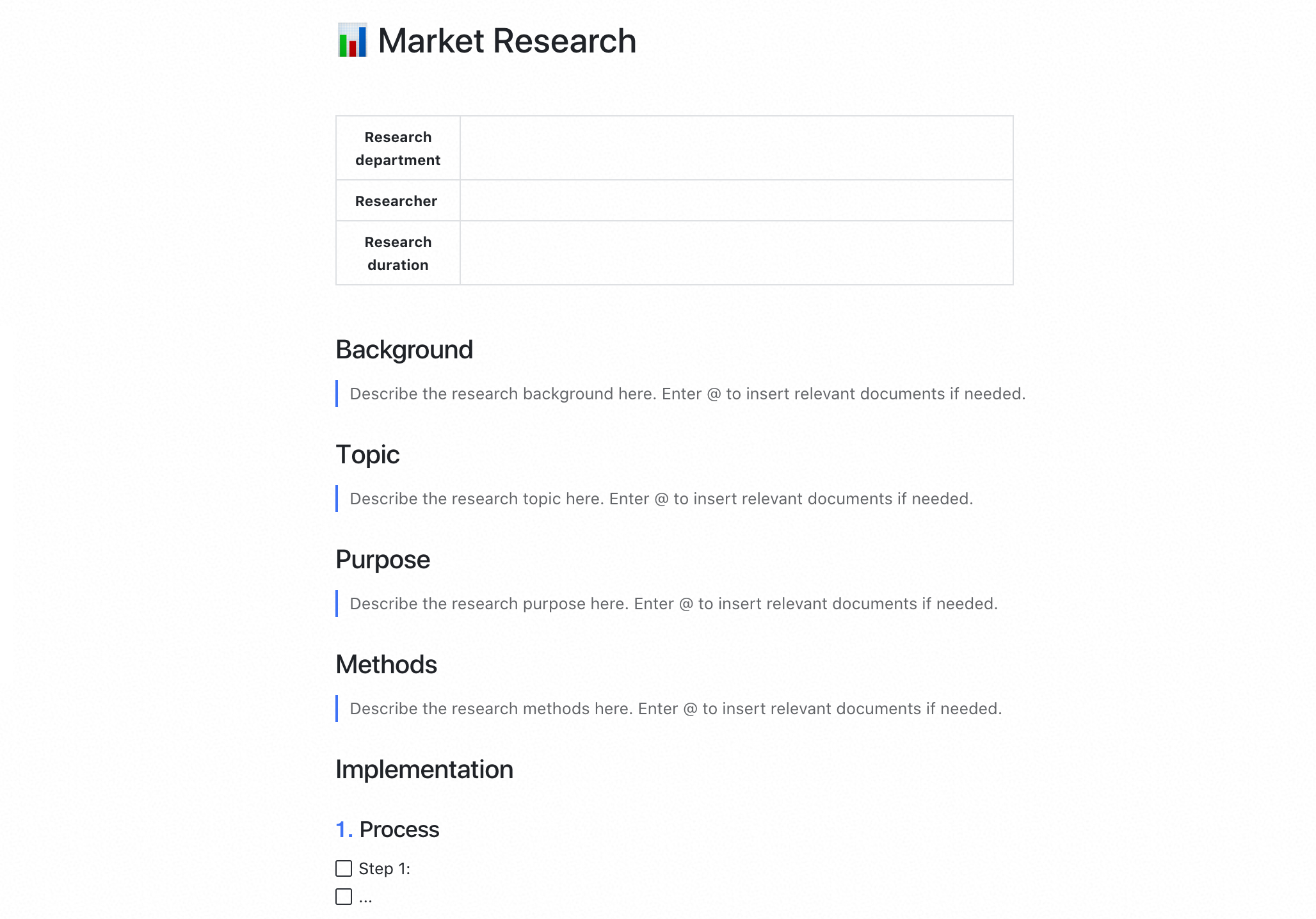 •

​

Competitor Analysis

compares your strengths and weaknesses with competitors, so you can generate insights and learn from others' experiences.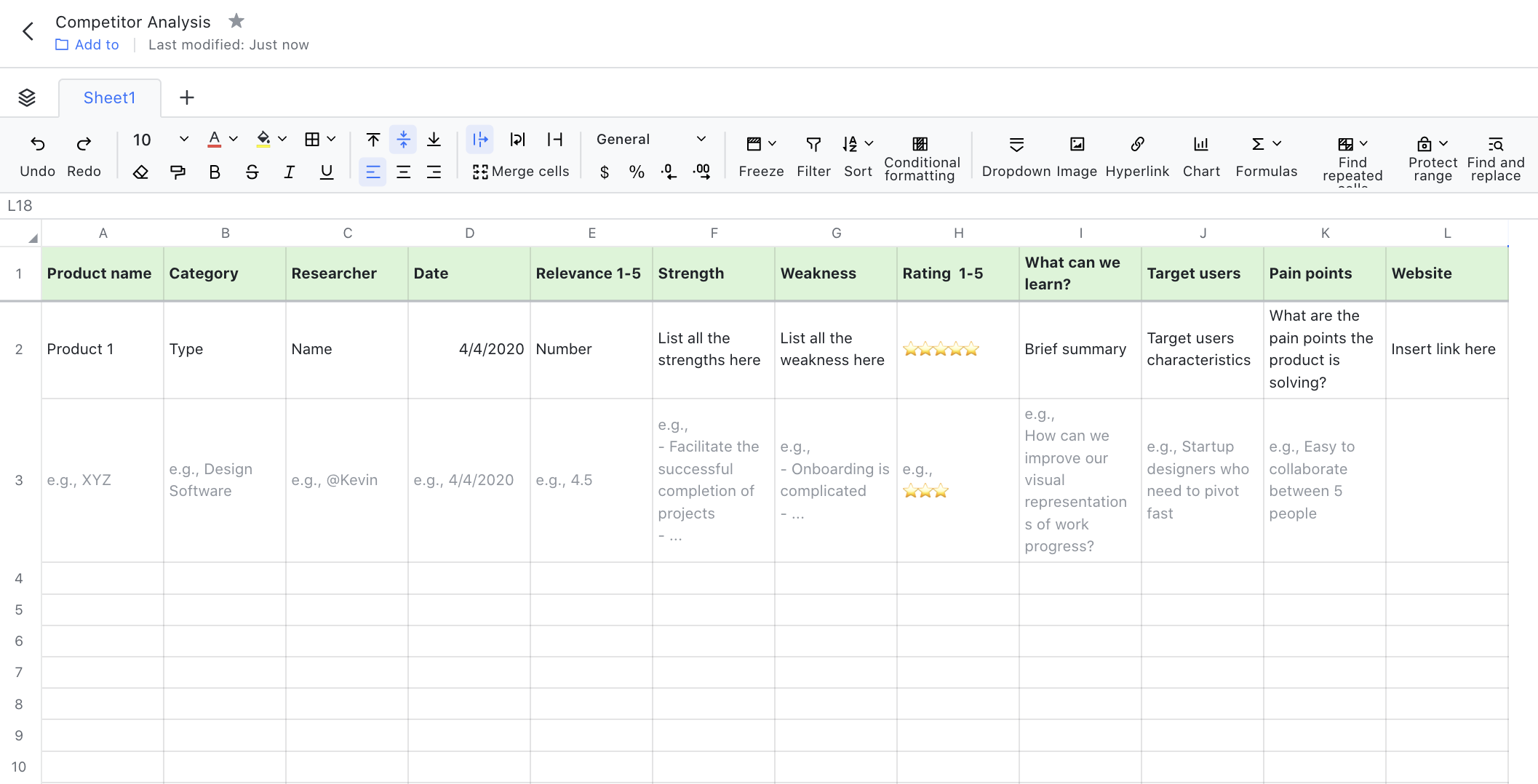 Product introduction: Introduce everything about a product
How to introduce a product to fully demonstrate its advantages and selling points? Try out the following templates to showcase every aspect of a product and easily catch the eyes of potential users.
•

​

Pros & cons

template helps you summarize the pros and cons of different products. It automatically calculates weighted scores to show a clear comparison.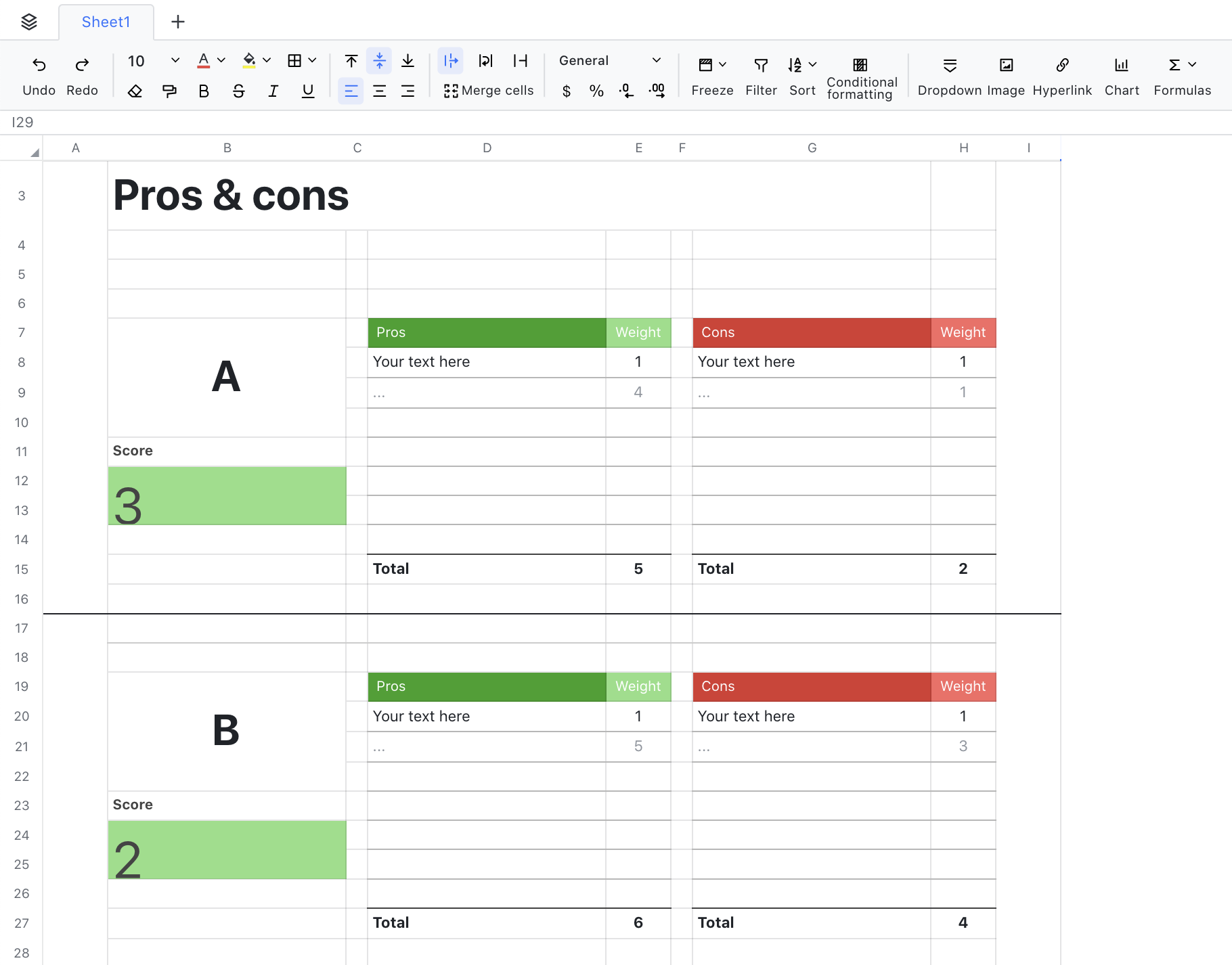 •

​

Product Quotation

provides a professional template for quote calculation. Simply open and start editing for your next project.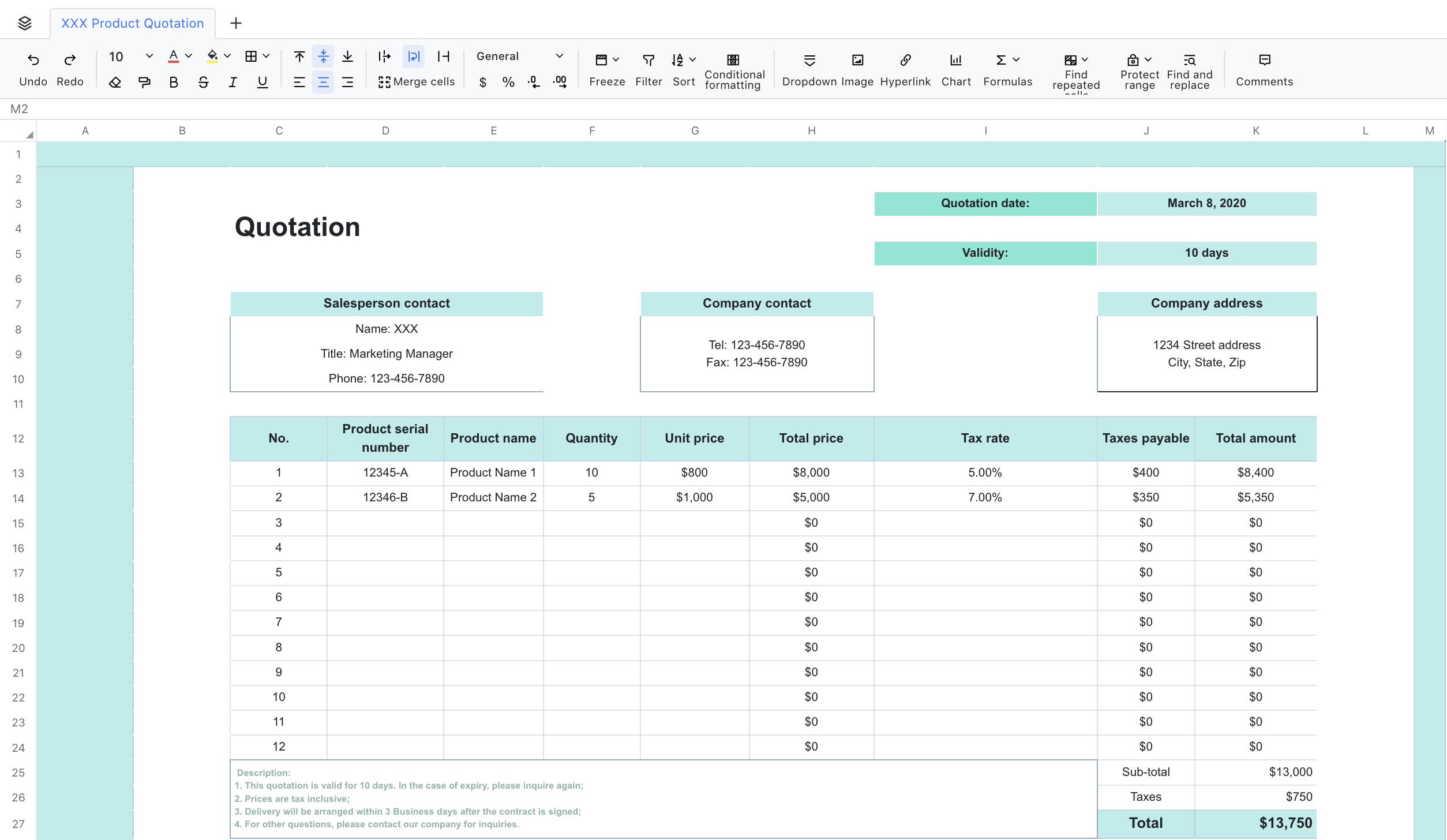 Sales report: Track your daily sales progress
Find it difficult to keep notes and organize daily work details? Try out the following templates to take notes at anytime, anywhere.
•

​

Sales Daily Report

keeps a record of sales details across teams, so members can check teams' goals and progress.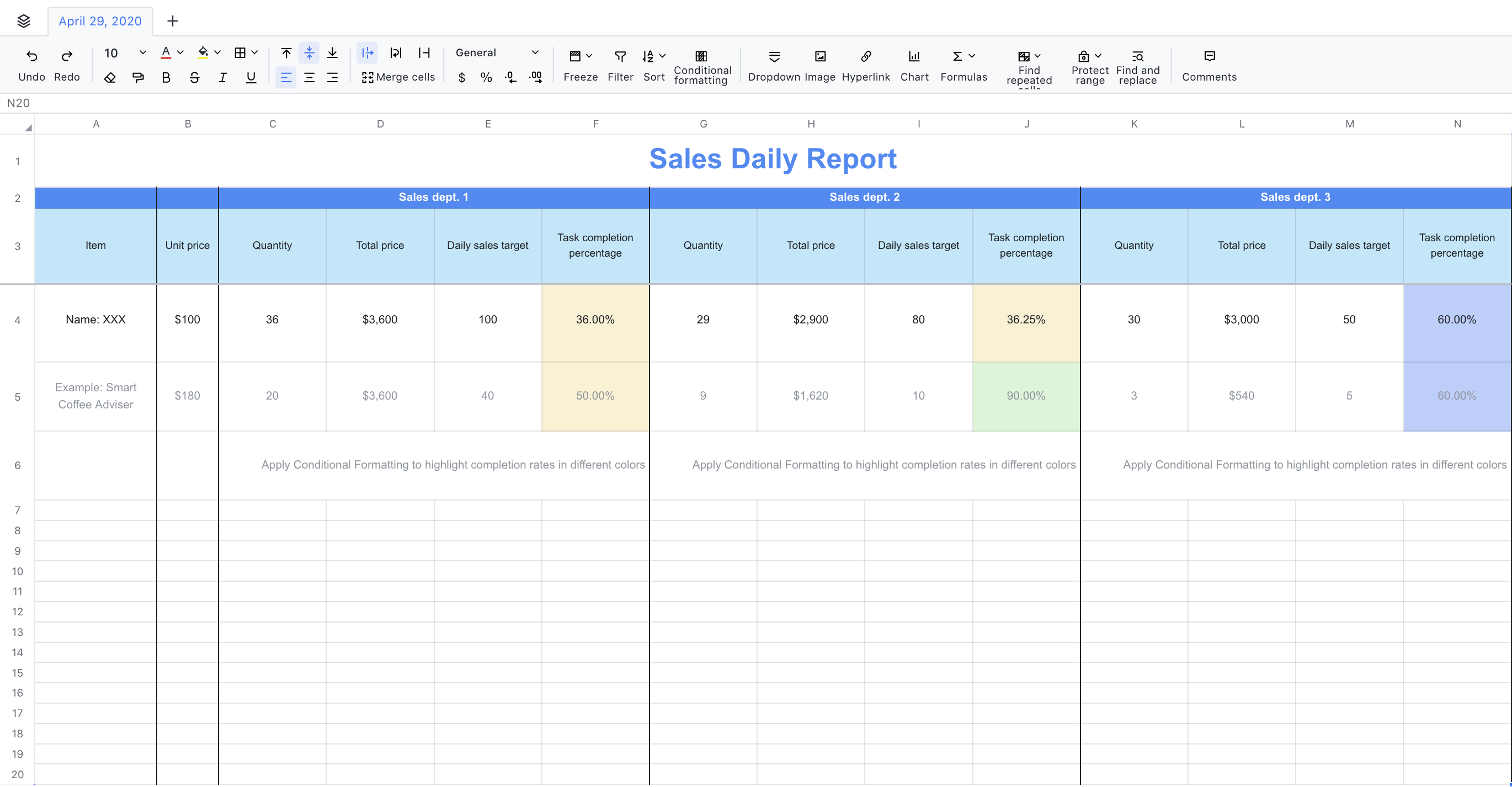 •

​

Client Visit Tracking Report

records detailed information of every customer visit. You can use it as a reference for understanding clients' needs, so you can provide the most helpful solutions to these customers.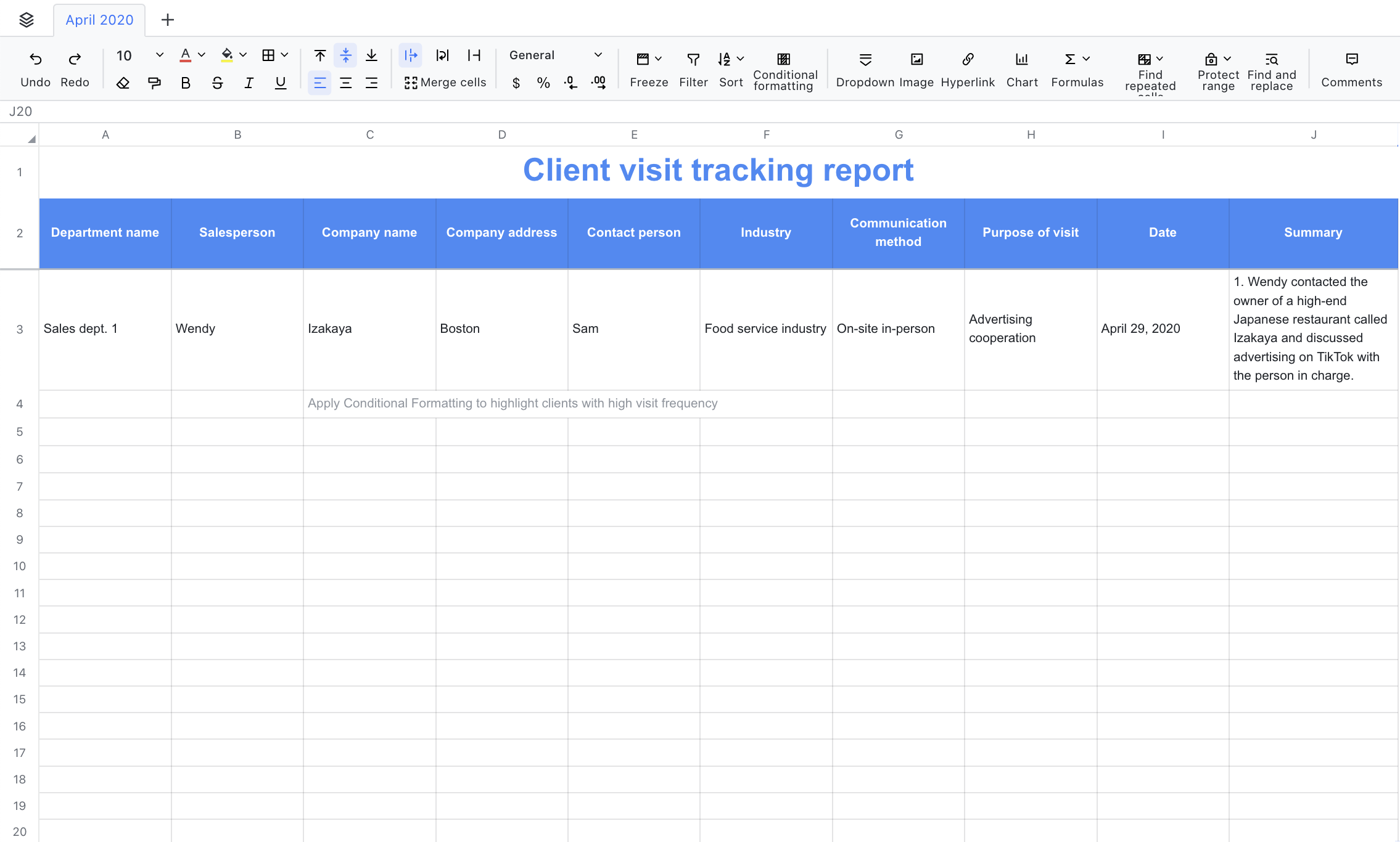 Click
here
to explore more templates!
👍 If this article has been helpful, please give us a thumbs-up.