1.

​

Join a meeting on the Log In and Sign Up page
The entry to join meetings is added at the bottom of the
Log In
and
Sign Up
page. You can click the
Join meeting
button to open the preview page and enter the meeting ID to join.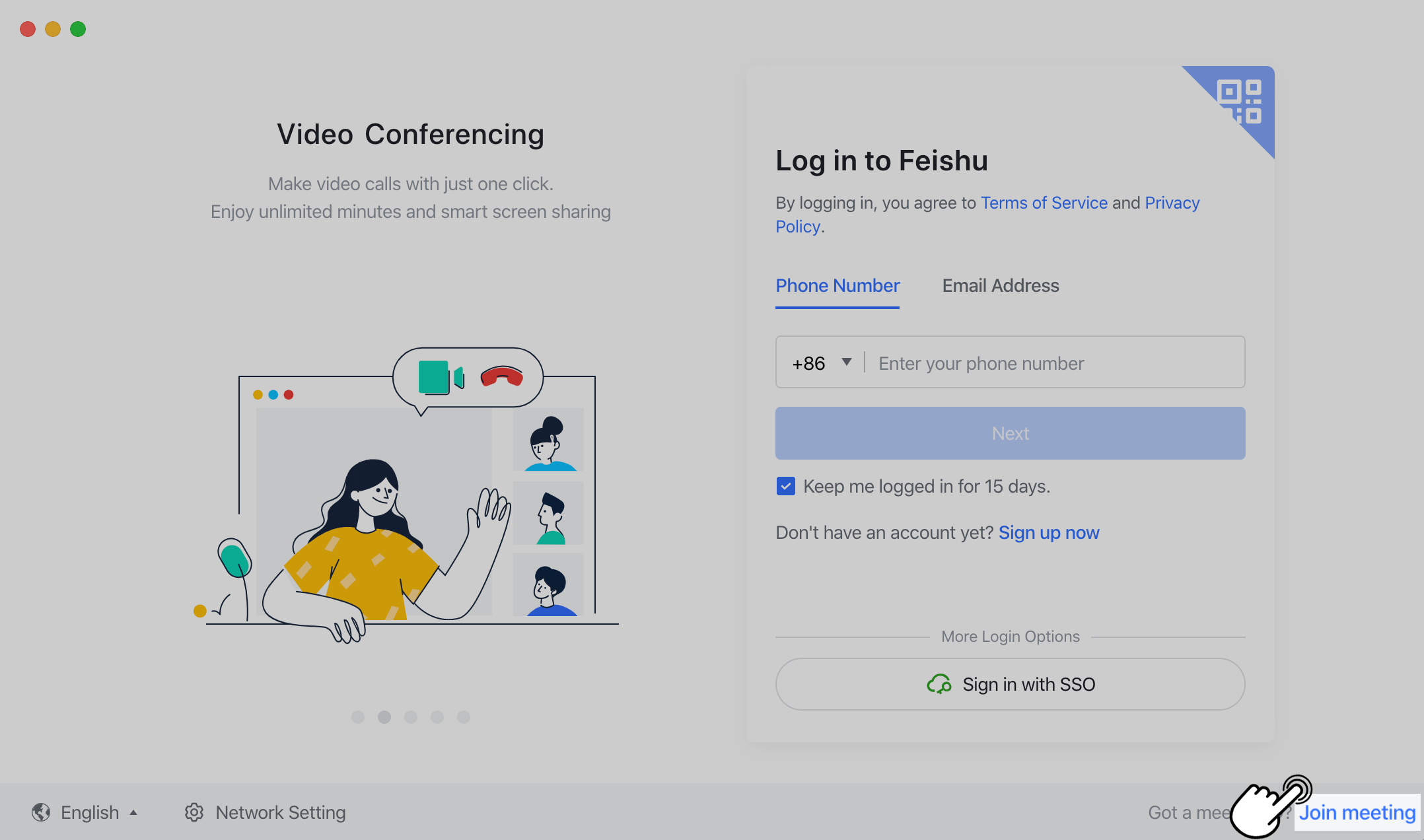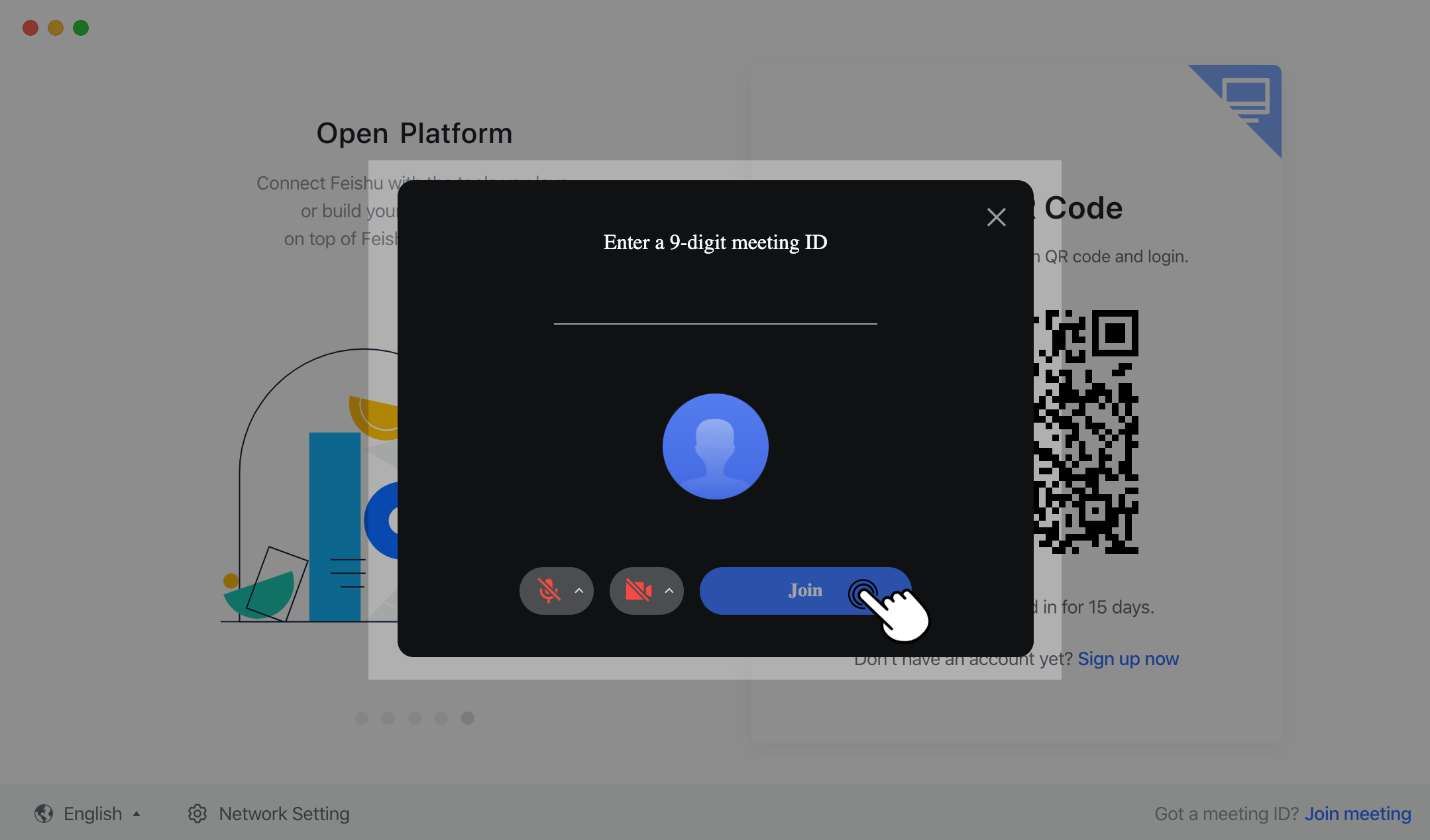 2.

​

A new meeting management role is added
Video meetings added the new
co-host
role. The co-host has partial meeting control permissions and can assist the host in manage meetings.
3.

​

Users with real-name authentication can start a livestream
Users can directly start a livestream after completing their real-time authentication when using meetings.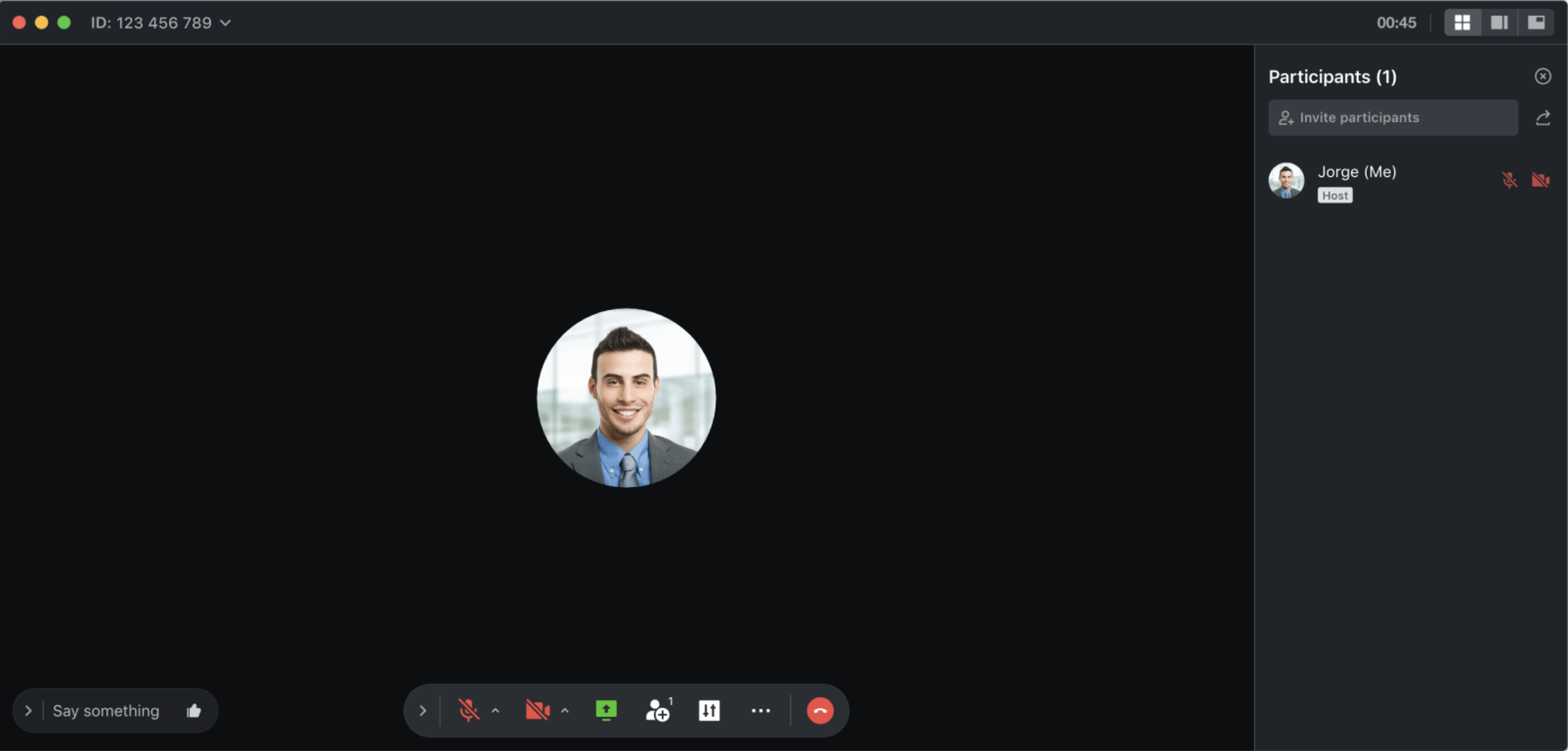 1.

​

Show or hide comments in Docs
When reading Docs, you can show or hide comments, and find the first comment.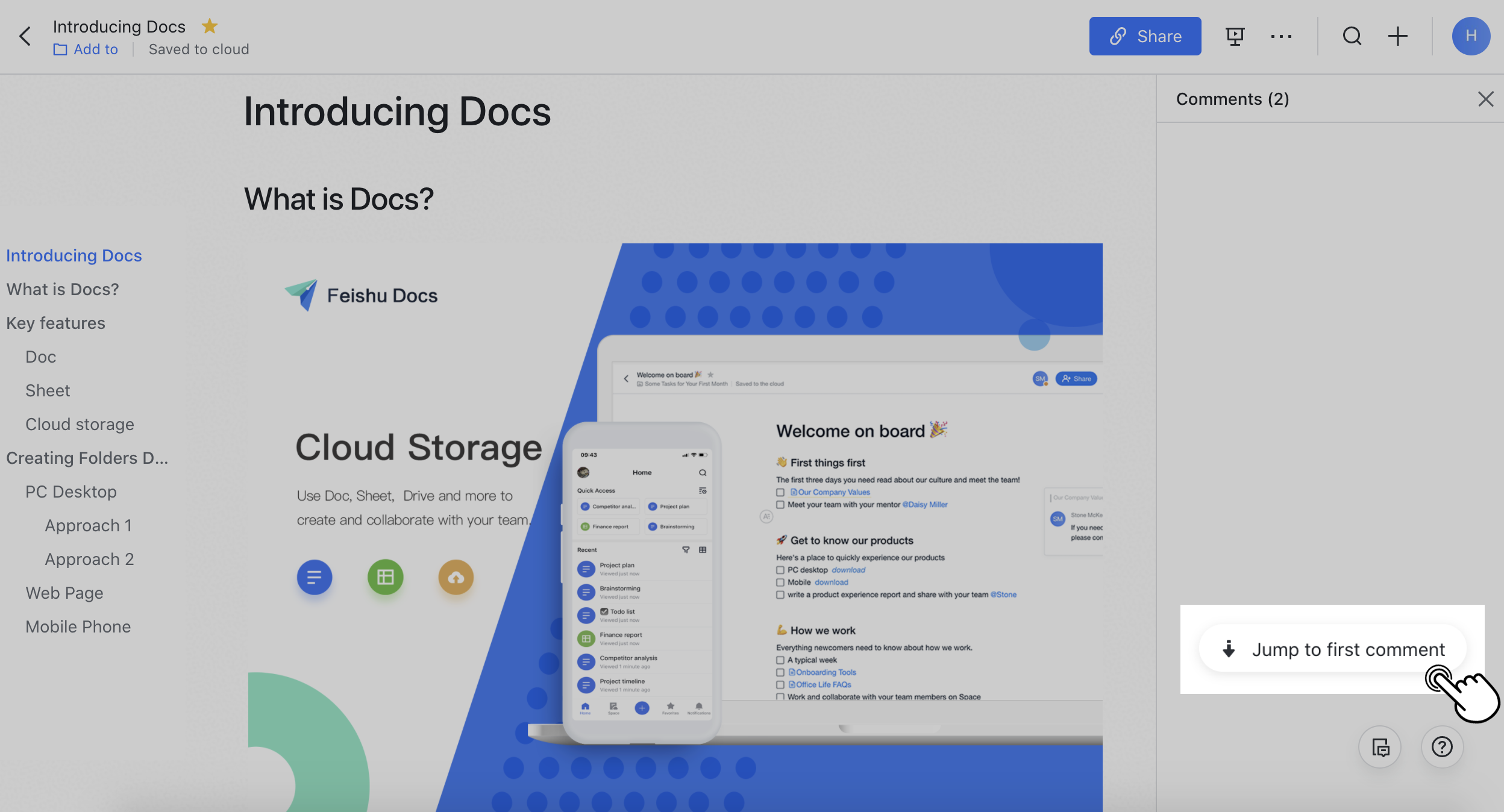 2.

​

Set various cell border styles and colors in Sheets
Using Sheets on mobile app, you can set different types of cell border styles and colors.
💡 Want to know more about feature changes? Click
to find records of new features and improvements.
💗 We're constantly improving Feishu to provide you a better experience.