Feishu Help Center
is an official app developed by Feishu Tech. All users can use it without administrator configuration. The Feishu Help Center app offers one-click access to the answers to your questions, in addition to regular Feishu news and usage tips to improve your work efficiency.
1.

​

Find the app in Feishu Workplace
Go to
Feishu Workplace
-
All Apps
-
Feishu Help Center
to enter the app.
2.

​

Enter a keyword to search for articles
Enter a keyword in the search bar, and click the title that appears in the instant search pop-up, or click the search results in the lower part of the page. Can't find the keyword? Try to search for a related word or synonym, or view
Feishu Vocabulary
to get frequently-used words in Feishu.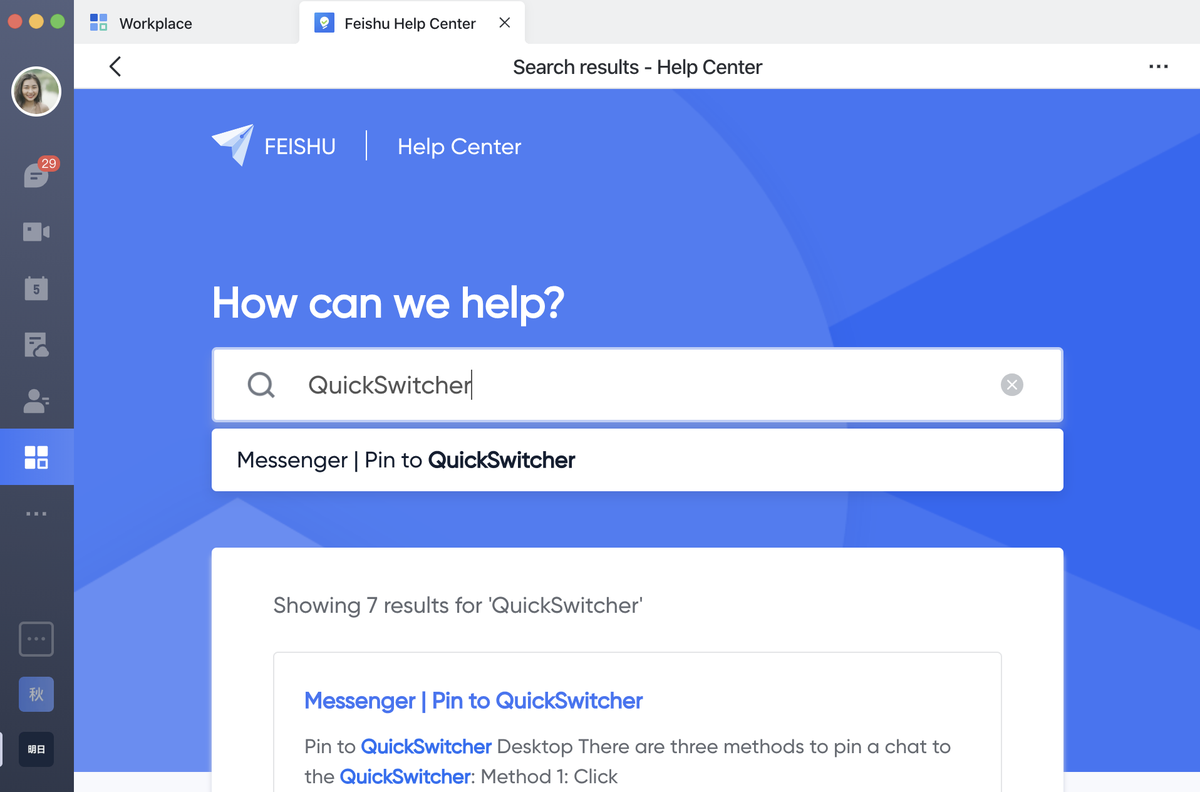 3.

​

Make the best of navigation bar to submit timely feedback
The navigation pane on the right side of an article page can help you quickly understand the structure of the article.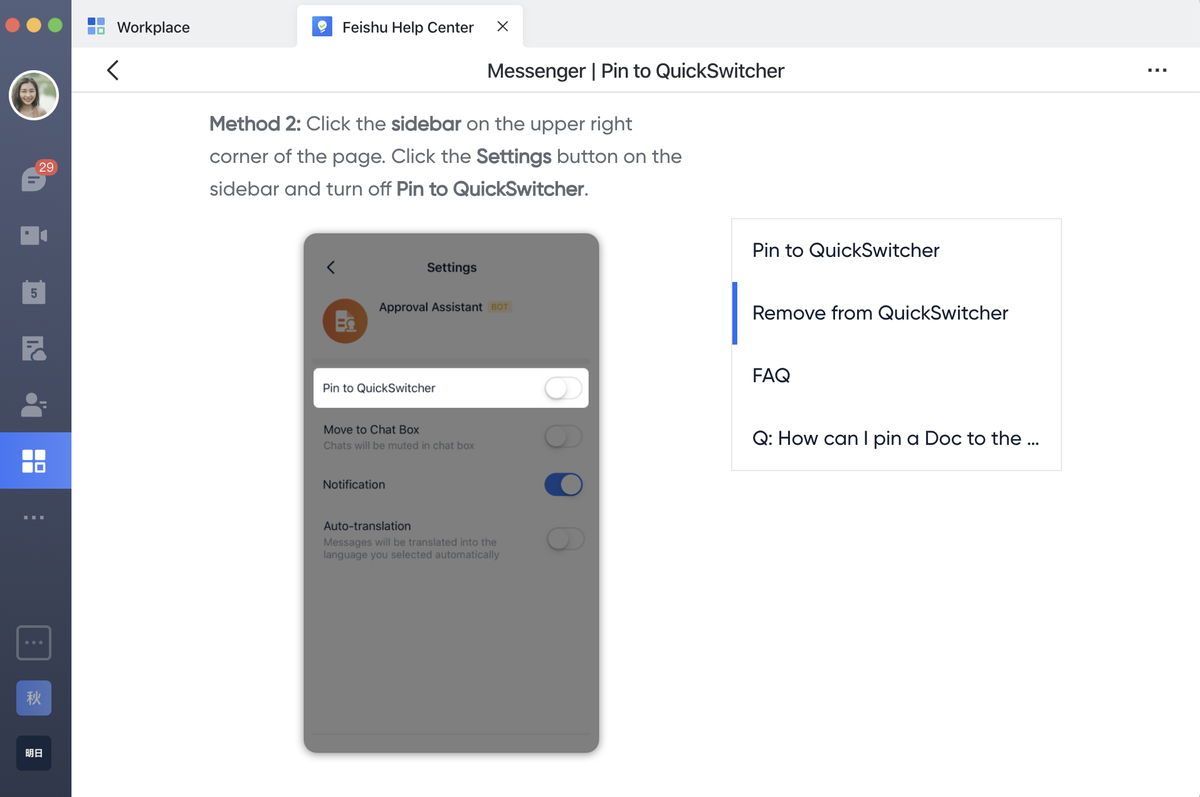 Want to let us know whether the article is helpful or not? You can click the feedback button at the bottom of the page to submit your feedback. Your inputs will let us know how to improve. You can click
Unhelpful
-
select a specific reason
-
Submit
to give us more suggestions. You may find your suggestions implemented in our next version.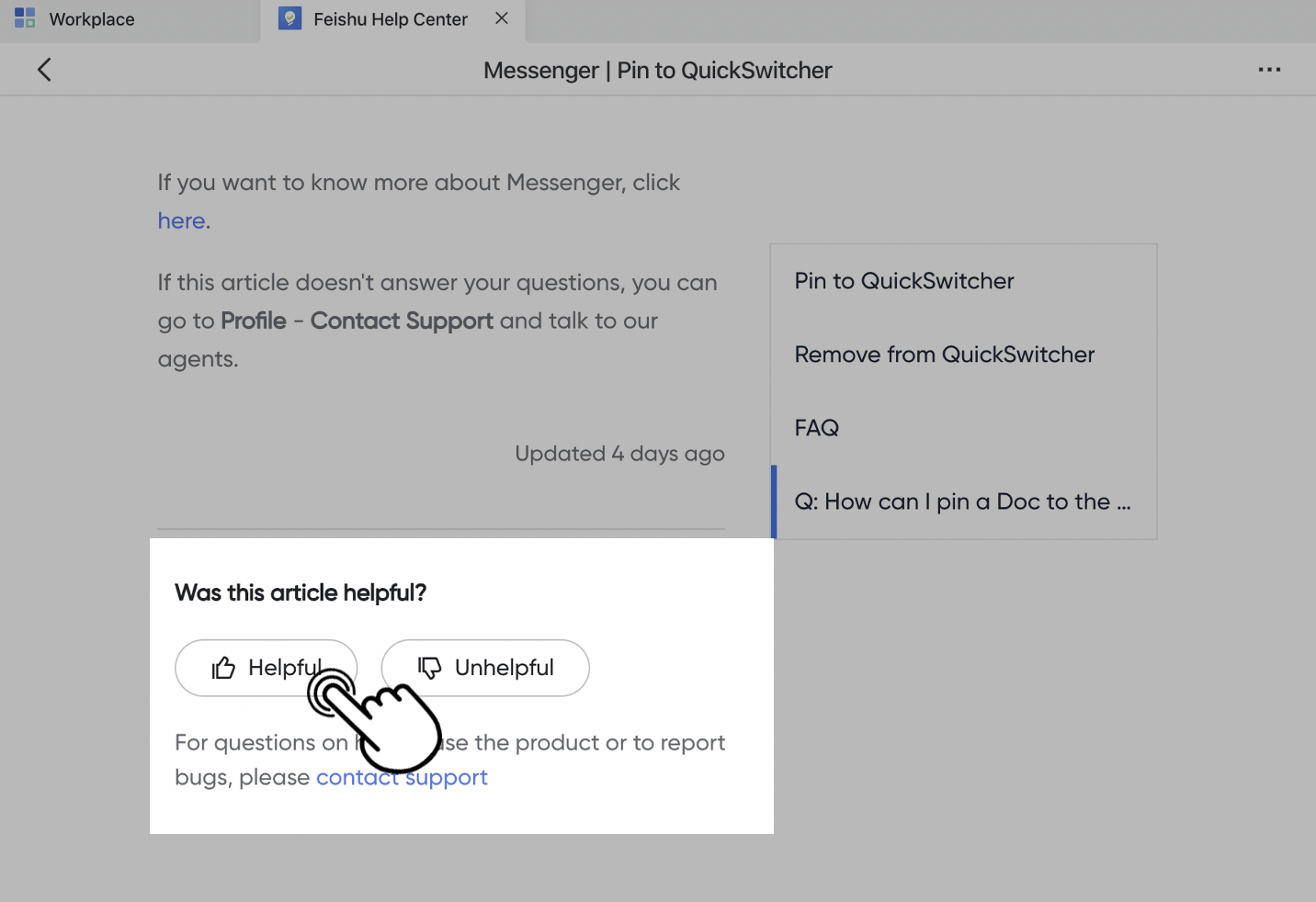 4.

​

Want to learn more? Recommended readings are here for you
•

​

FAQ: The FAQ section at the bottom of the homepage lists selected popular articles.
•

​

Related: Recommended articles are shown at the bottom of an article to meet your needs.
1.

​

What if the help articles didn't answer my question?
Sorry if we didn't answer your question. At the bottom of the article, you can click
Unhelpful
-
select a specific question
and submit your question or suggestion. We pay close attention to your feedback to promptly solve your queries. If you have an urgent question, please contact
customer service
.
2.

​

How many languages are supported, and how can I switch between them?
You can click the lower right corner of the page to switch between languages. Currently Feishu Help Center supports English and Chinese.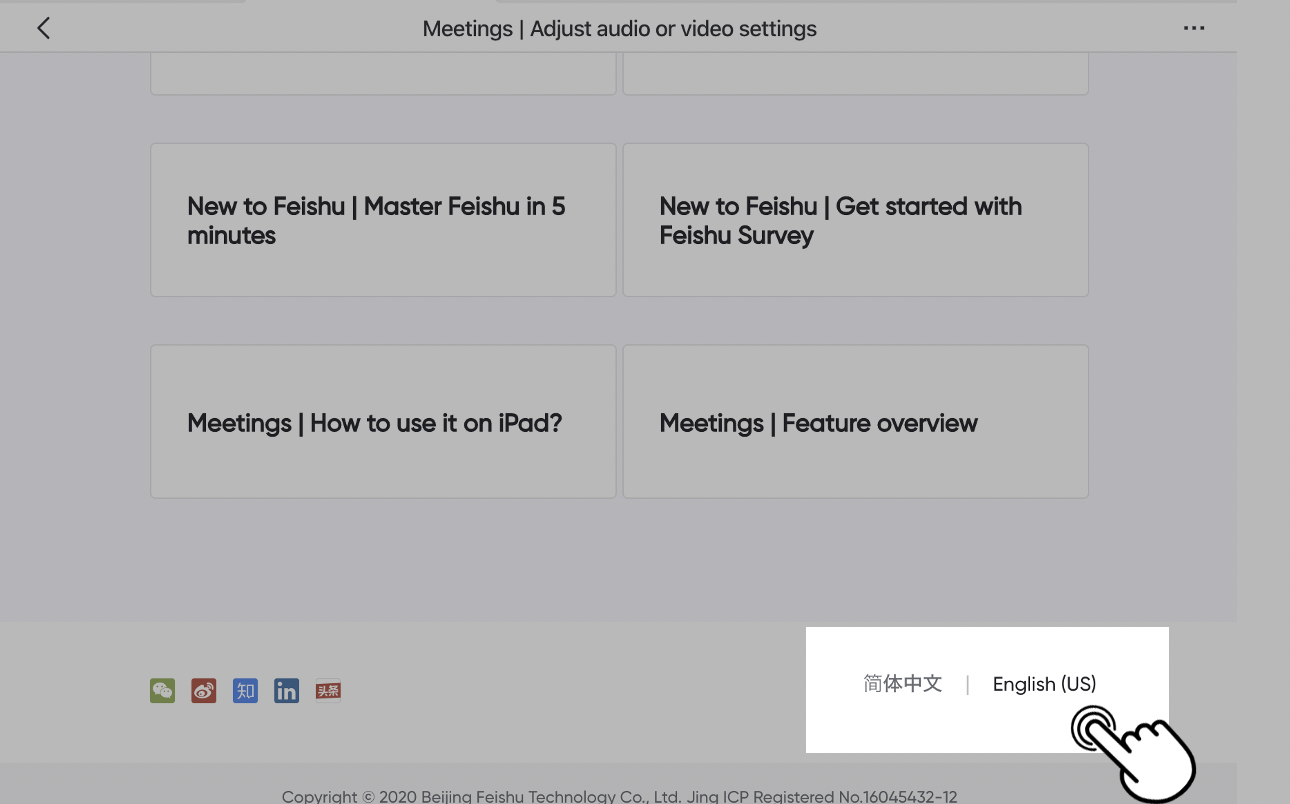 Congratulations! Now you know how to quickly access Help Center features in Feishu.
If this article has been helpful, please give us a thumbs up 👍