Feishu Mail is deeply integrated with Feishu Calendar, Docs and Messenger. With Feishu Mail, team members can directly manage their emails on Feishu without downloading other apps, which makes it easier for teams to communicate and collaborate.
Once the administrator enters
Feishu Admin
to set up Feishu Mail and assign email addresses, members can use Feishu Mail.
•

​

The administrator needs to provide a domain name during the configuration process.
•

​

The original email address can be kept.
•

​

Seamless migration of historical data is supported.
It only takes 3-5 steps to complete the set whole up process.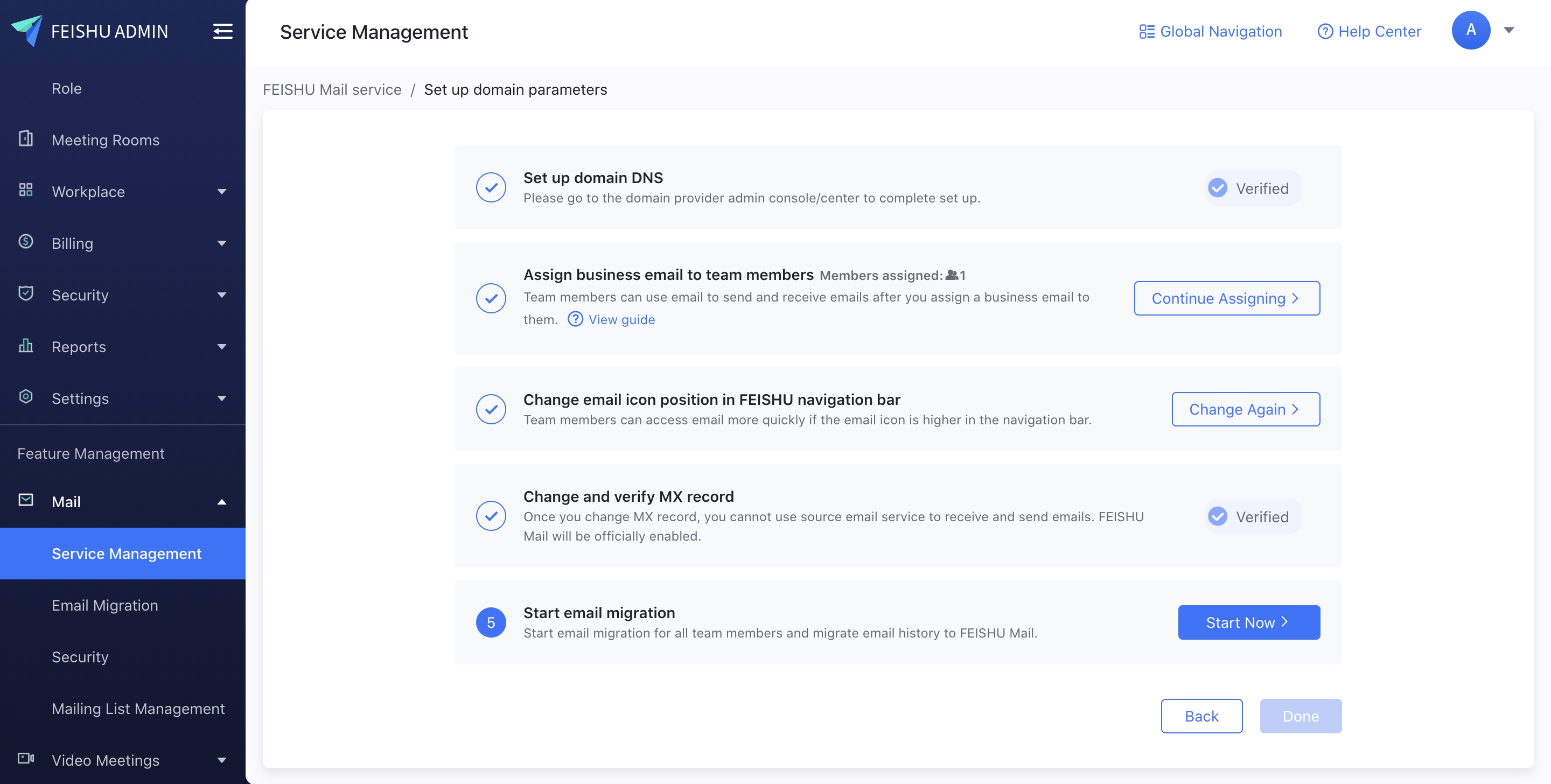 Click
here
to configure now!